It's no secret that we love Calgary's food scene; it's one of the things you love most about us, too. We report on the latest openings, dive into the dishes that define us, celebrate Calgary's Best Restaurants, and, every year, produce a list of the best things to eat and drink in the city (check out the 2023 list, once again curated by food writers Carmen Cheng and Chanry Thach).
This annual collection of food and beverage products forms a bucket list of deliciousness to seek out and experience, giving us a new taste of our city each year. But we wondered what kind of list we could create if we looked back at the last 10 years of Best Things to Eat & Drink lists. Turns out, it's an epic one, best presented in its very own book: We're excited to introduce our brand-new pocket guide, 100 Best Things to Eat & Drink in Calgary. It's an expertly curated compendium of the city's top food and beverage items that every Calgarian needs to try.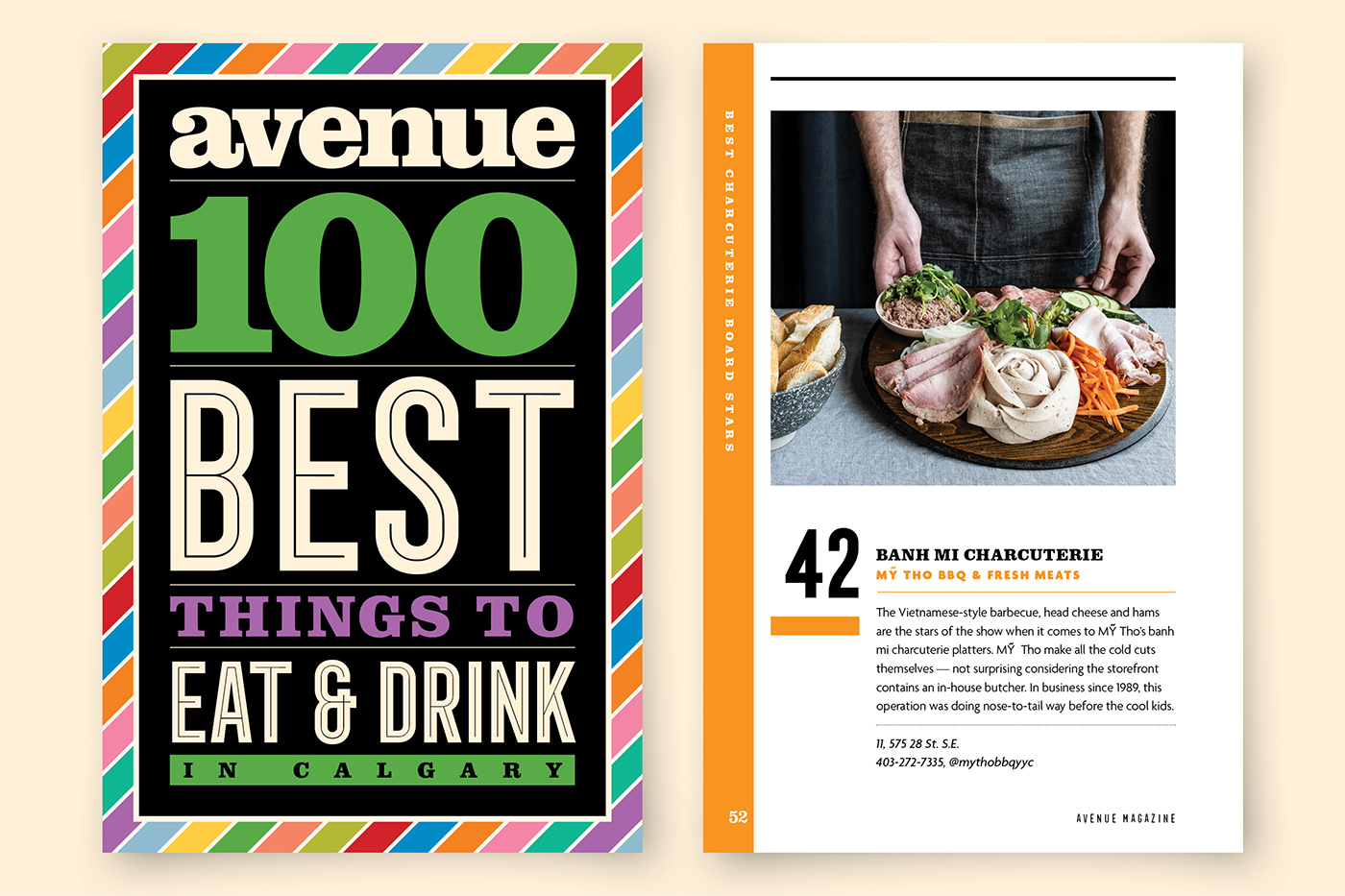 Just as the name suggests, 100 Best Things to Eat & Drink in Calgary features 100 food and drink products (Cōchu Chocolatier Ginger Caramels, St. Lawrence Bagels, Aida's Bistro Mouhammara, Charcut Pigs Head Mortadella and Annex Soda Root Beer, to name a few) across 10 categories; it's 160 pages in a handy 4" by 6" size that fits nicely in your back pocket (or bag, glove compartment, etc.). From on-the-go snacks and punchy condiments to innovative drinks and over-the-top cakes, the book covers an array of eats and sips, complete with tantalizing original photography. Plus, we profile the makers, bakers and food producers pouring their passion into these food and drink picks, and spotlight the best places to shop for them.
So, how do you get your hands on a copy (or two, or three)? Pre-order 100 Best Things to Eat & Drink in Calgary via Kickstarter now! We're using Kickstarter to finance the printing and distribution costs of this project, and, if all goes ahead after our 30-day funding period, we plan to have copies of 100 Best Things to Eat & Drink in Calgary delivered in time for the 2023 holiday season — because a guidebook that fits in your pocket is also the perfect size for a stocking.
And be sure to join us on July 22 in Rangeview for the Best Things to Eat & Drink Market.