The third event in Avenue's annual Dinner Series was held at Charbar, where guests were treated to an exclusive four-course meal prepared by Chopped Canada winner, chef Jessica Pelland. The Argentinian-inspired eatery located in the historic Simmons Building is one of Calgary's 25 best restaurants.
Upstairs, as the sun shone onto the red-brick walls of the centuries-old former mattress factory, each guest was greeted with a glass of prosecco from Giusti Wine. Chef Pelland welcomed the group as they were seated for dinner and she prepared the first course tableside – a fresh, juicy Ceviche Negro made with tiger's milk (a citrusy seafood marinade made from the fish runoff). The full menu was inspired by summer barbecue dishes and was created by Pelland just for this event. After diners finished scraping their Le Creuset dessert bowls clean of the light and decadent chocolate pudding that was the fourth course, some opted to top off the warm evening with a cocktail upstairs at the Rooftop Bar @ Simmons.
Don't miss your chance to experience one of these exclusive dining experiences. Avenue's next Dinner Series event is at Alloy on August 15. Click here for more information and to buy tickets.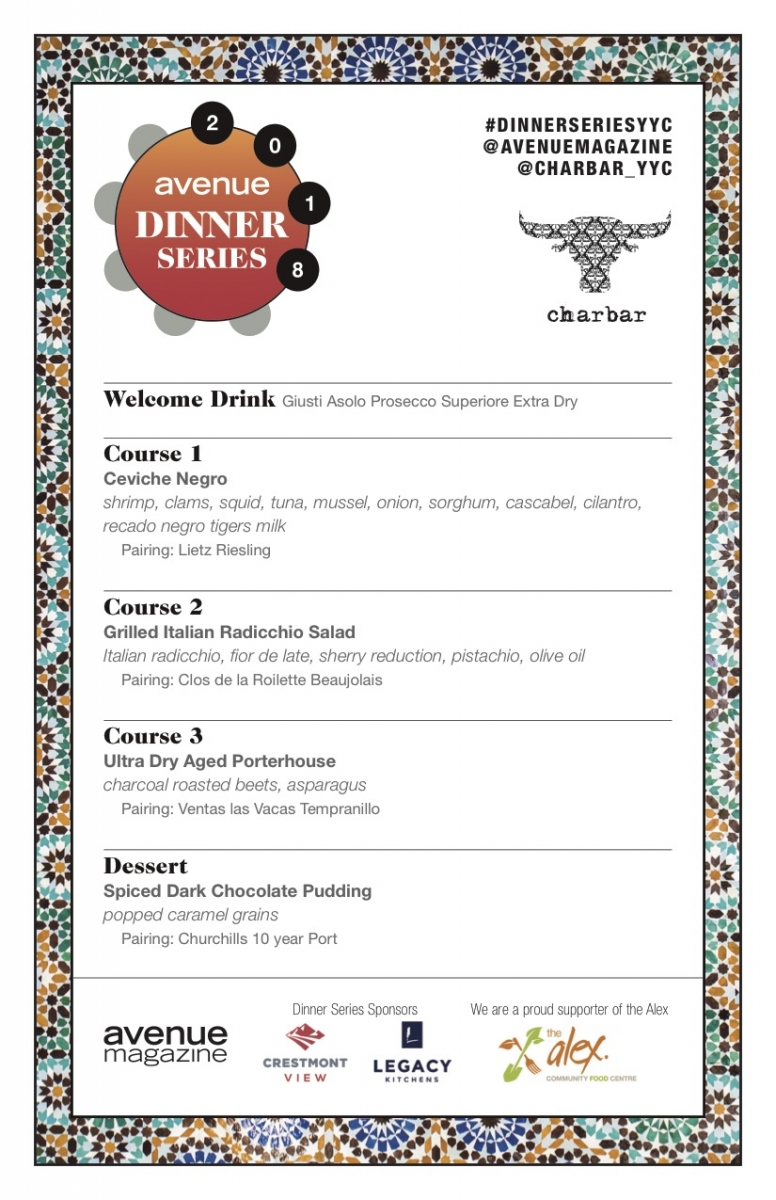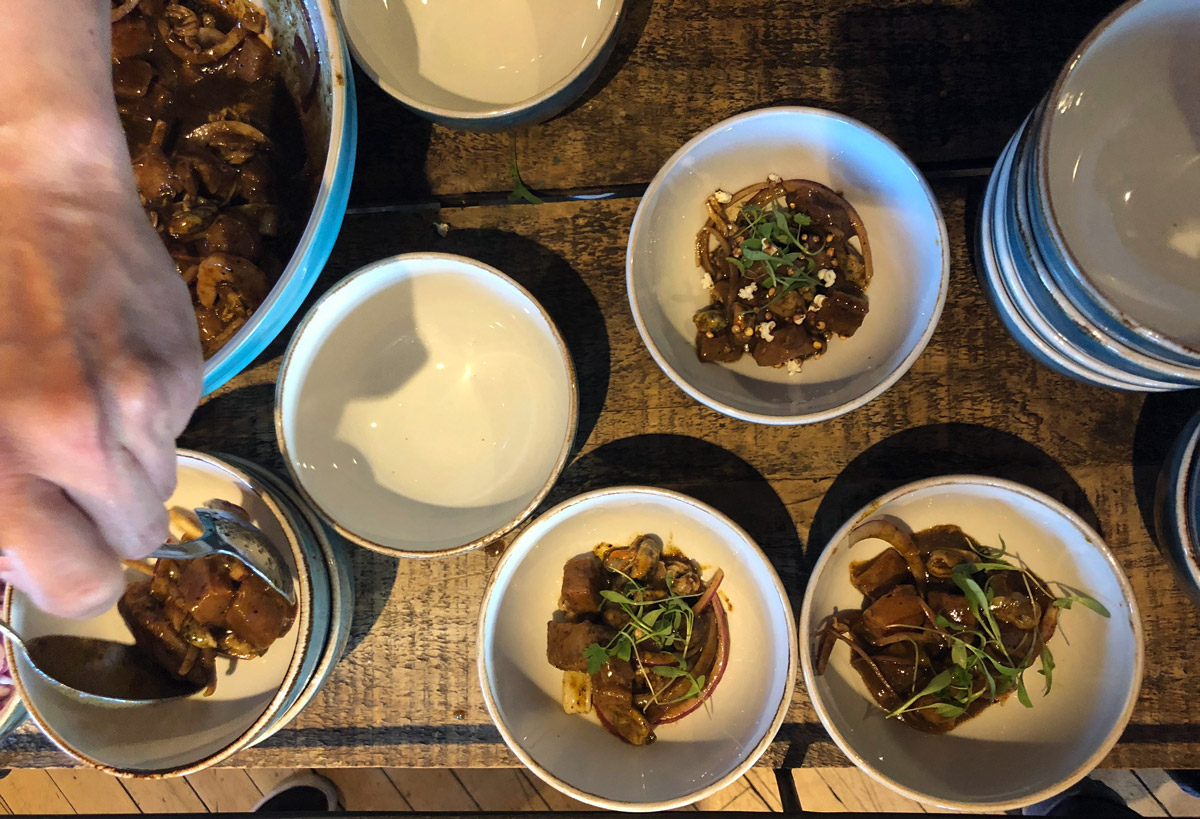 The first course was a ceviche negro made with shrimp, clams, squid, tuna and mussels marinated in tiger's milk.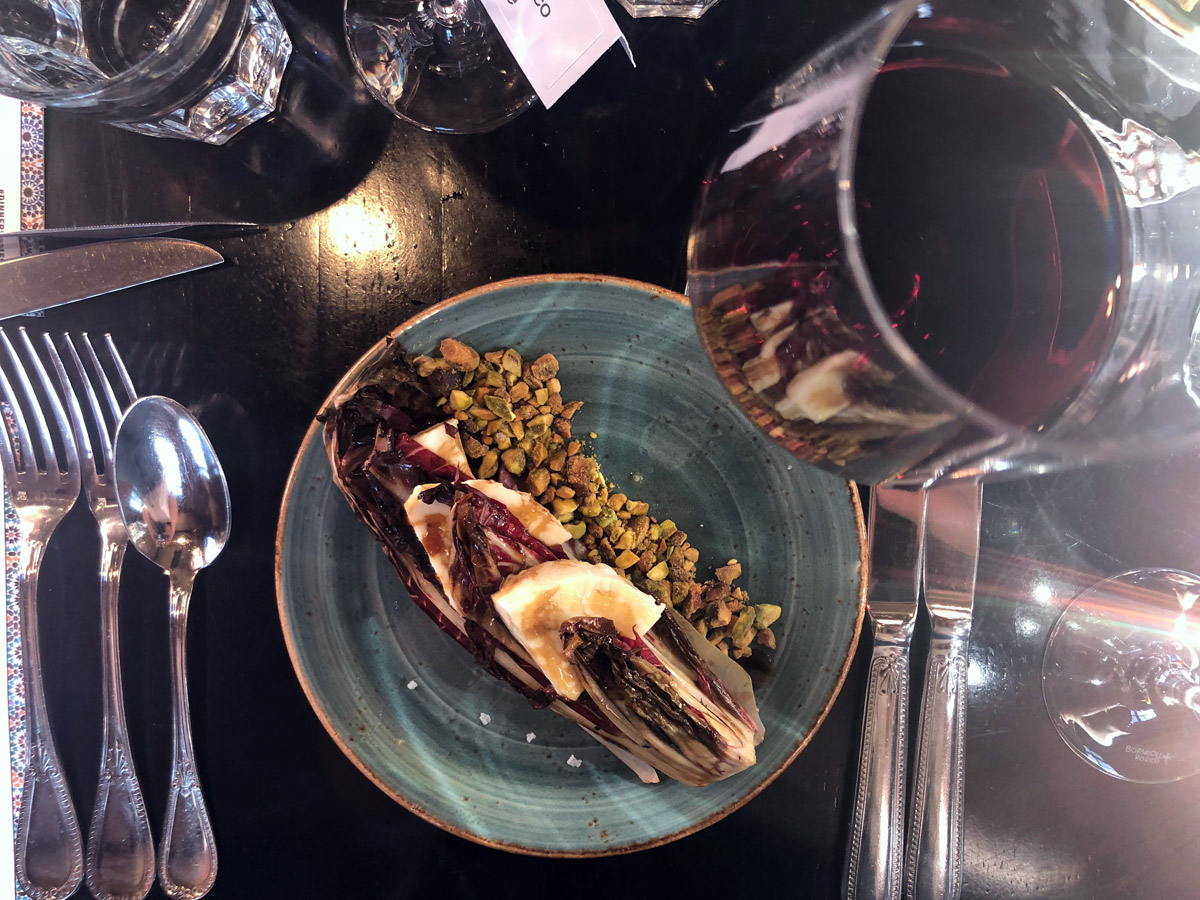 The second course was a grilled Italian radicchio salad with local fior di latte cheese topped with a sherry reduction, crunchy pistachios and olive oil.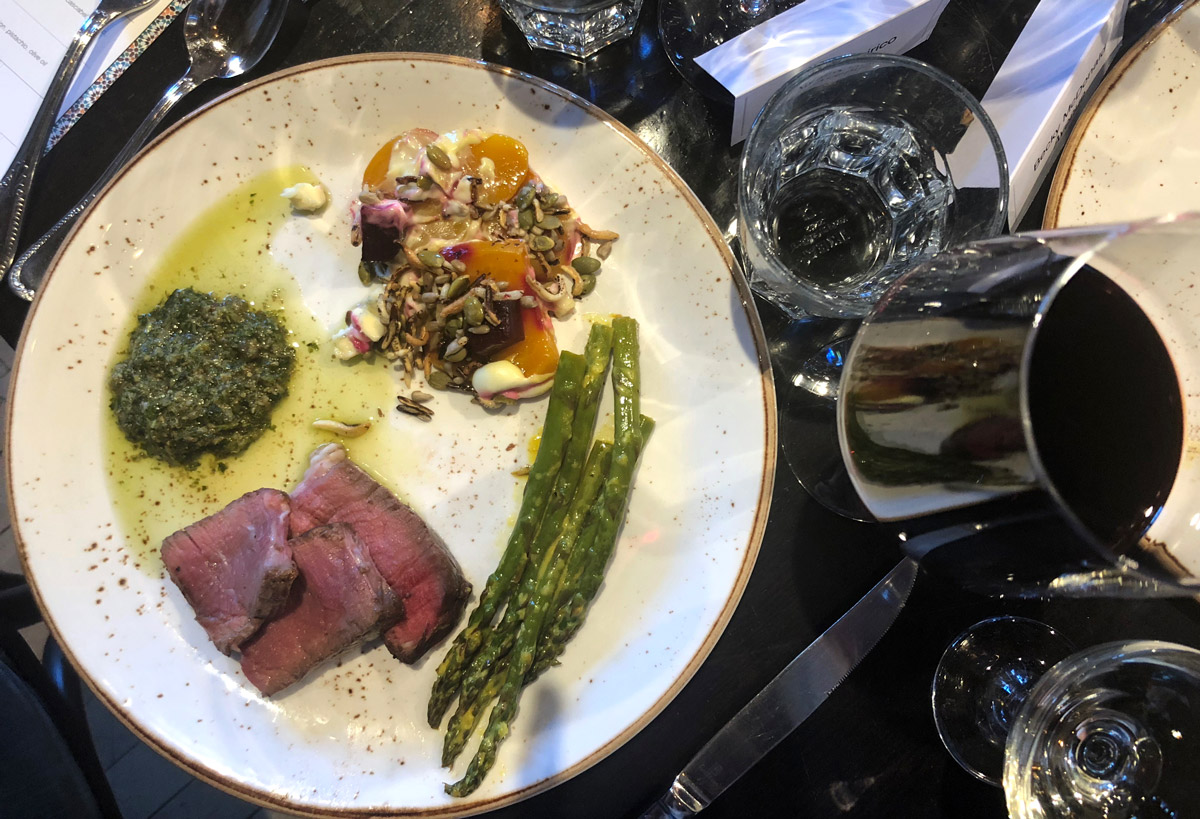 The main course dishes were served family style and included dry aged porterhouse with chimichurri, charcoal roasted beets with blue cheese, and asparagus.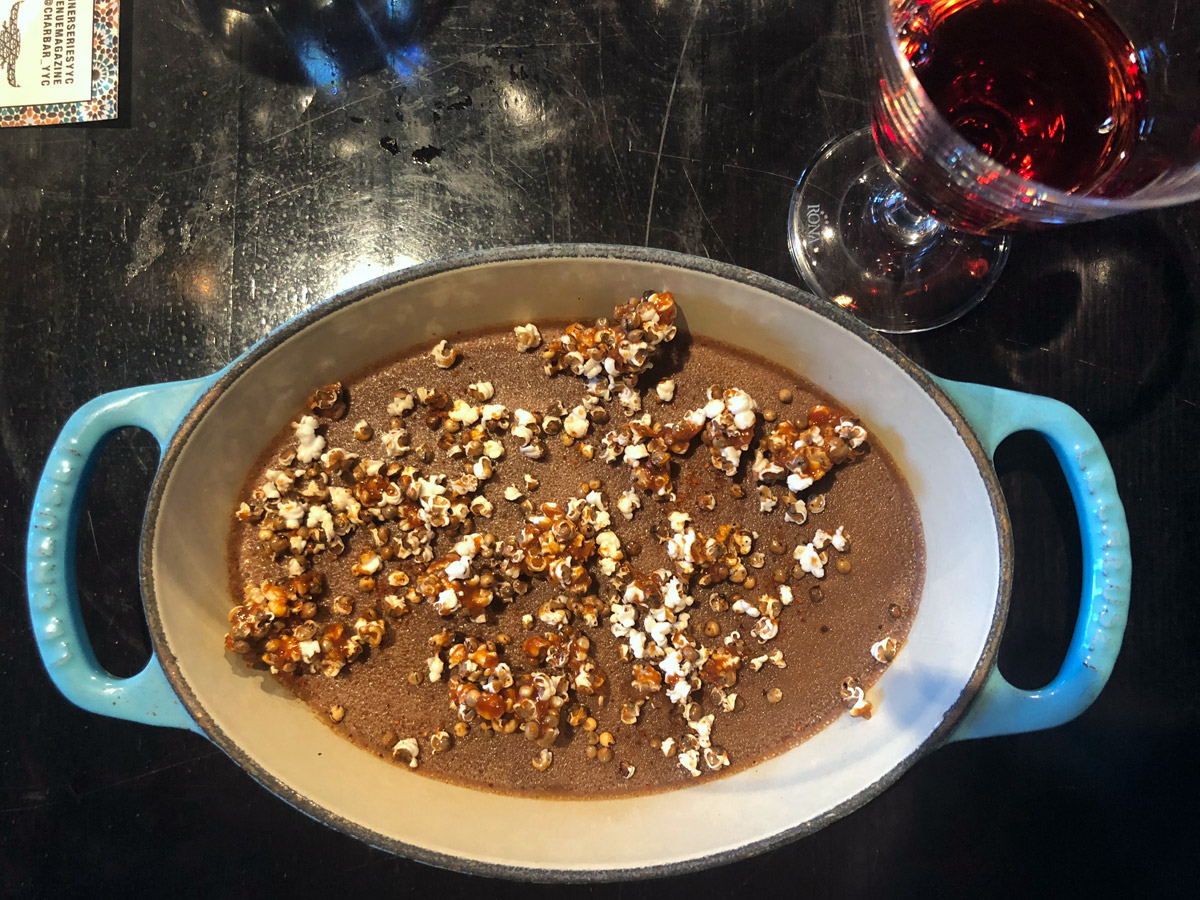 For the finale, a spiced dark chocolate pudding topped with popped caramel grains was served.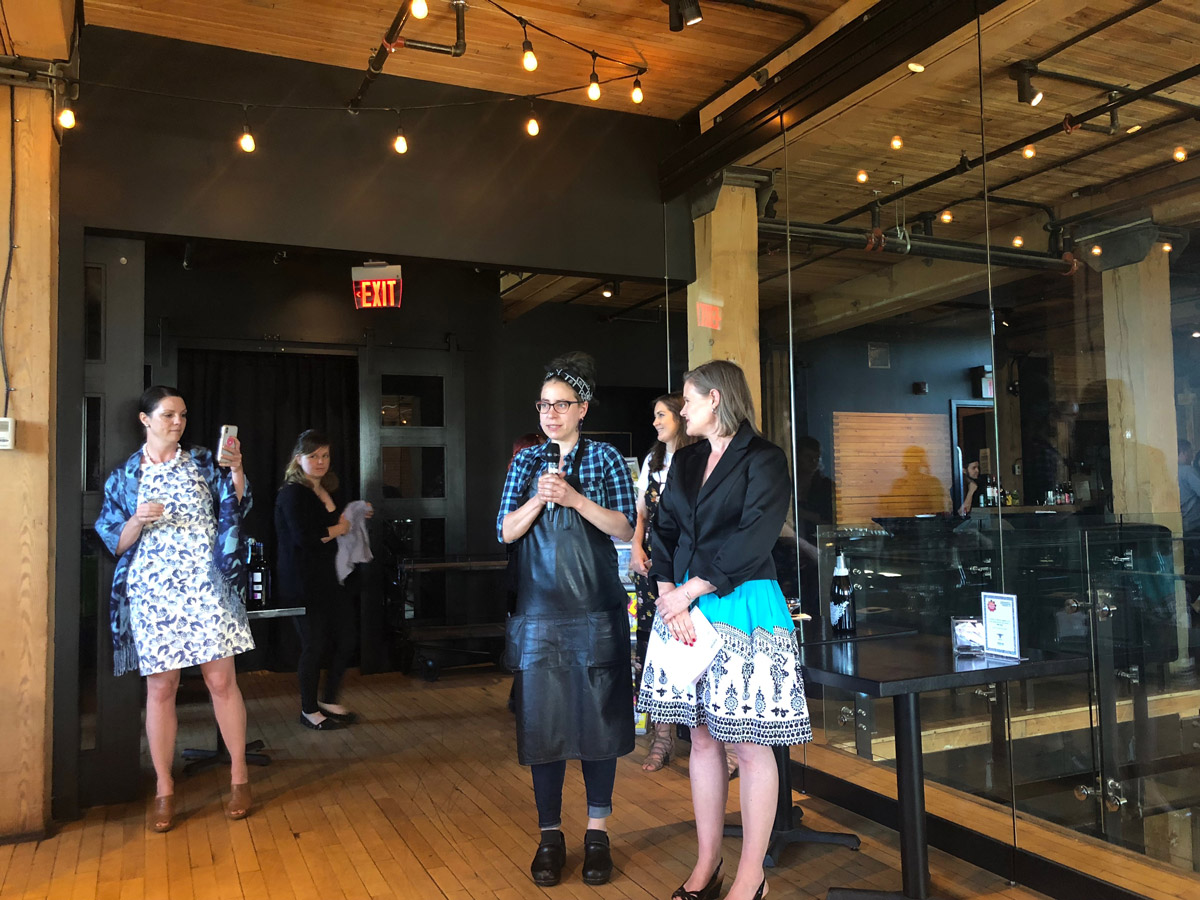 Charbar Chef Jessica Pelland (left) and Avenue's editor-in-chief Kathe Lemon (right).