When Dino Falvo moved to Calgary in 2001 to run the distribution of his family's company, Mario's Gelati, he found himself having to explain what gelato was to his potential clients. Falvo says that back then, there were only two ice cream shops in town — MacKay's Ice Cream in Cochrane and My Favourite Ice Cream Shoppe in Altadore. Instead of waiting for the city to adopt the age-old traditional treat in its own time, he decided to start a shop of his own and become the face of gelato in Calgary.
Funny enough, the property Falvo chose in West Hillhurst was an abandoned Dairy Queen that he discovered while on a distribution run. Falvo hurried inside and convinced the landlord to offer him a 10-year lease right on the spot, and Amato Gelato officially opened in 2004.
Last year, to commemorate Amato Gelato's upcoming 15th anniversary and 90 years of gelato-making in his family, Falvo decided to renovate and rebrand his business into something he'd always dreamed of: a traditional Italian gelato and dessert bar.
Falvo has spent plenty of time in Italy visiting family and on business trips, and found that "bars" meant something a lot different in Italian culture than they do here. Instead of a place to eat wings and plow back a few pints, the bars served as a central meeting place where friends and families who could all get a little treat (whether it be savoury, sweet, caffeinated or boozy) and pick up a few takeaway items on their way out. He thought that the community in Calgary could use something like it.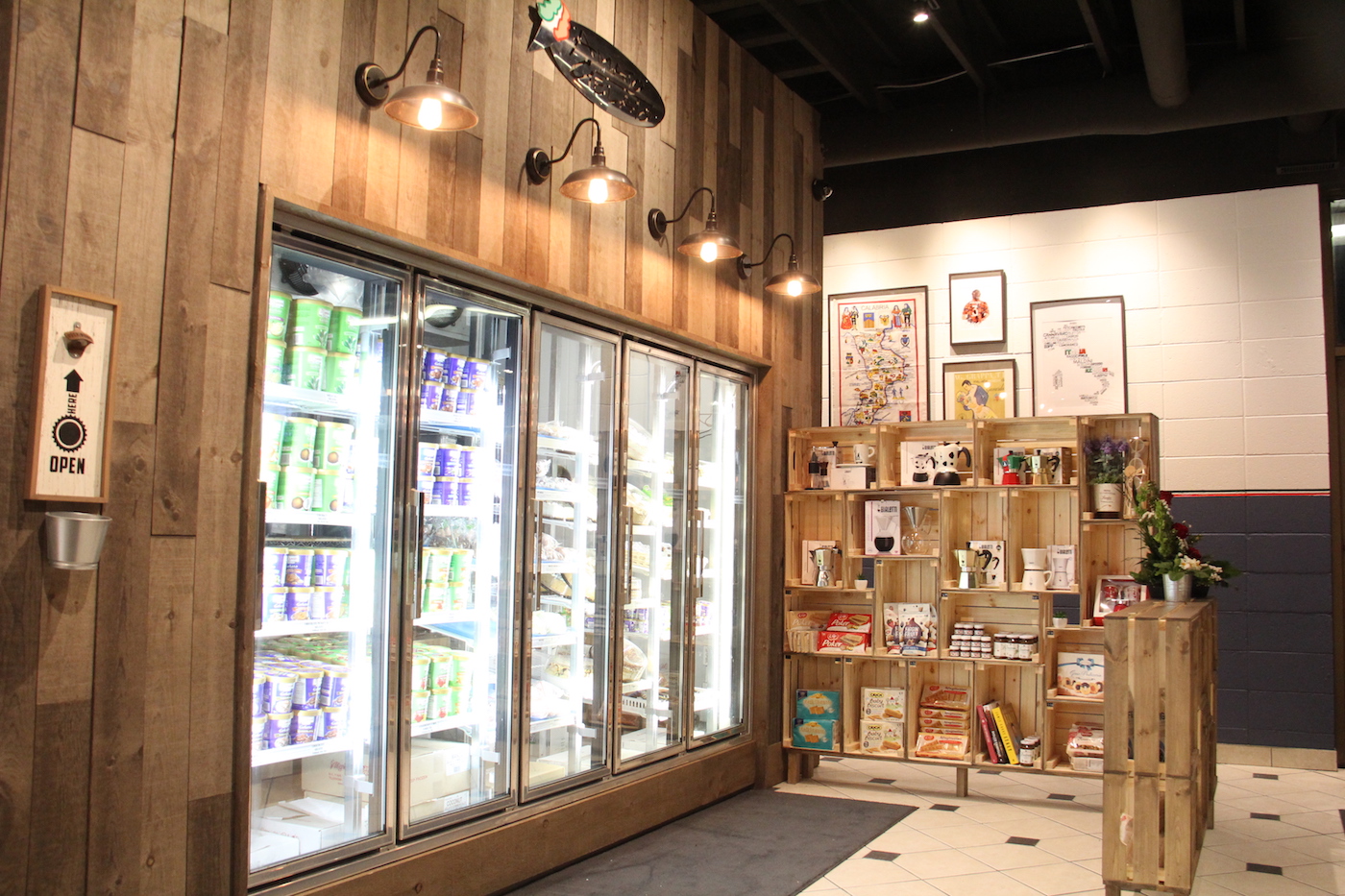 So, after starting off 2019 with some renovations, Amato re-opened in mid-February with an industrial-quality kitchen and a new look anchored by soft, warm wood and snazzy new display cases. In its new form, you can still find 72 flavours of gelato on the menu, but offerings have been expanded to include a huge selection of baked goods (par-baked in Italy and shipped directly to Amato), hot meals like Roman-style pizza and unique twists on affogato (including boozy styles that will be available this spring).
Must-try items on the new menu include an alluring ricotta pistachio cake, a rum-soaked babba cake and the soon-to-go-viral bomboloni doughnuts, available plain or filled with pasty cream or Nutella. Keep an eye out for Amato Gelato's community celebration this spring and a multi-day anniversary party coming in June.
2104 Kensington Rd. N.W., 403-270-9733, amatogelatocalgary.com