Cochrane is a very popular destination for road cyclists looking to get their hearts and legs pounding. It takes about five hours to ride there and back, but you'll be forgiven if you decide to drive there in about half an hour from downtown instead. Despite its proximity to Calgary, Cochrane feels worlds away, with its relaxed pace, well-maintained historic buildings and committed coffee culture. It's popular with young families looking for small-town life and offers a bustling main street, a good variety of restaurants and sweeping views of the Rockies — with a reasonable commute to Calgary if work or errands require it.
---
Where to Eat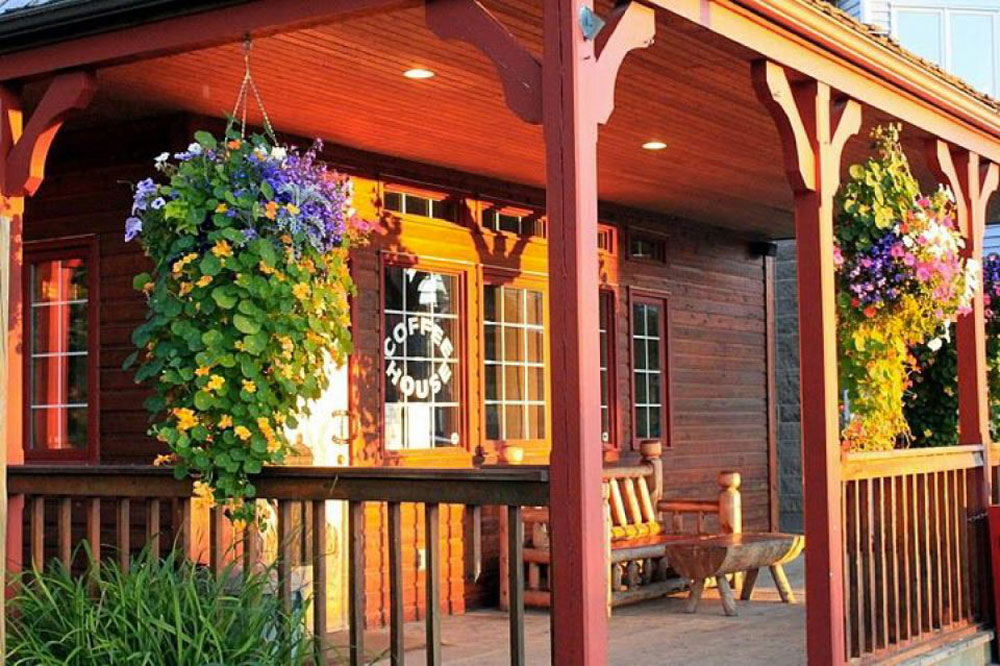 If you love baked treats and fresh coffee, visit Cochrane Coffee Traders. The selection of baked goods at this cafe will delight you: there's rhubarb crumble and cookies and slices of various loaves and muffins and mini muffins. There is also a range of lunch items to choose from. We recommend ordering a banana chocolate chip muffin with the iced Himalayan tea – it's kind of like a chai.
The space itself is also cozy. The cafe is cabin-like and there's a small upper level with additional seating. And there's a street-side patio where you can mingle with hard-core cyclists ready to take on the grueling ride back up Cochrane Hill.
114 2 Ave. W., 403-932-1695, coffeetraders.ca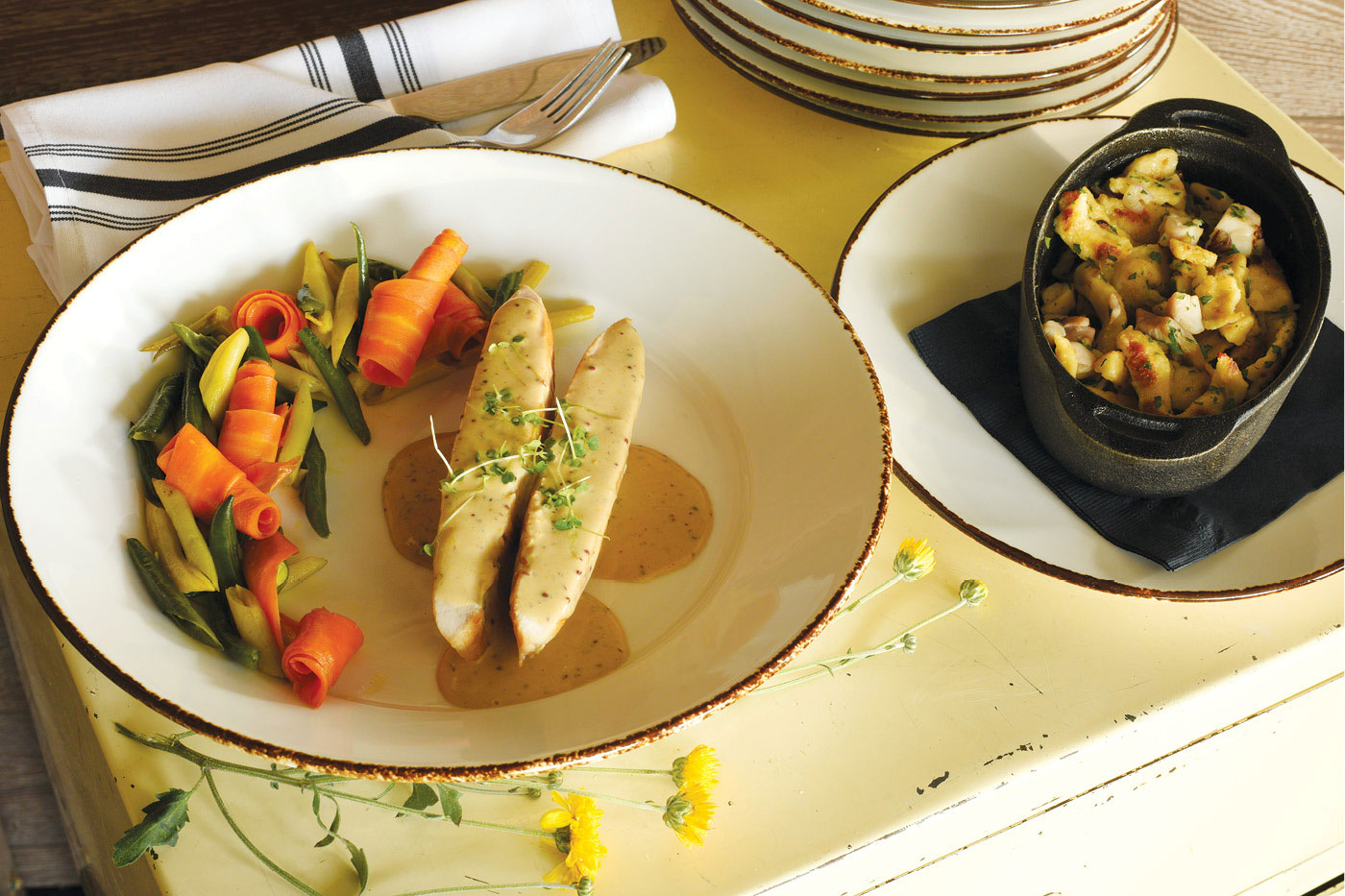 Fence & Post restaurant follows the farm-to-table philosophy, changing up its menu of contemporary Canadian cuisine often to include seasonal ingredients. The country-kitchen decor complements the approachable brunch, lunch and dinner menus.
214 1 St. W., Cochrane, 403-981-7678, fenceandpost.ca
The Gentry Espresso & Wine Bar
The Gentry Espresso & Wine Bar uses coffee beans from independent specialty roasters. In addition to espresso drinks, you can get coffee brewed with aficionado processes such as chemex and aeropress.
When restrictions around COVID-19 change, the Gentry will host live music and serve tapas on performance nights as well as for other special events.
312 5th Ave. W., Cochrane, 403-932-6240
This brewery produces a few different kinds of beer, including a pale ale, a red ale and a brown ale, using local ingredients when possible. This summer, it introduced a new wild berry infused prairie ale – a great beer for the warm weather. The restaurant also offers daily specials like a Friday burger and beer lunch, which includes any Half Hitch beer and burger for $15.
1, 10 Griffin Industrial Point, 403-988-4214, halfhitchbrewing.ca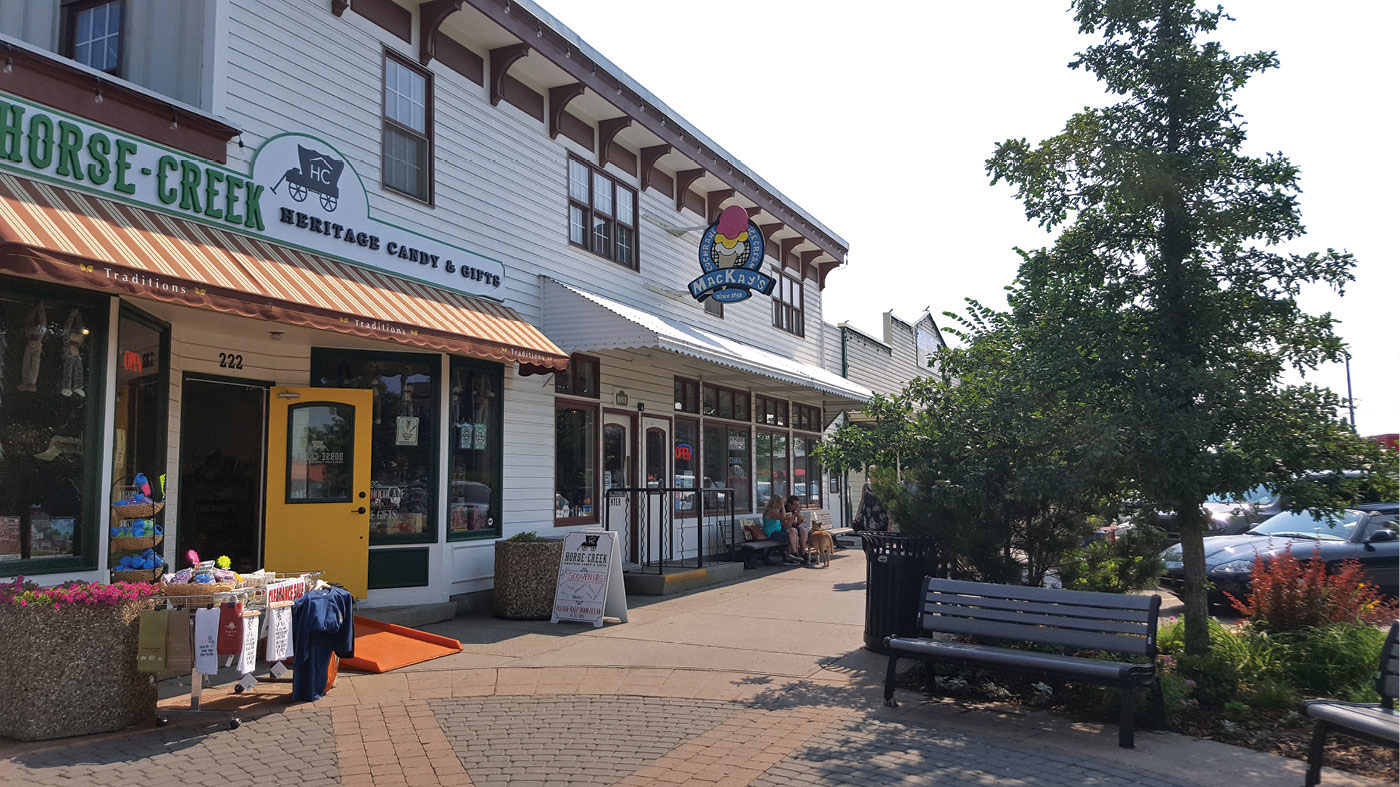 No trip to Cochrane is complete without visiting MacKay's Ice Cream. This local institution dates back to 1948, when the former general store began serving ice cream. The current incarnation retains that old-timey vibe. Choose from almost 50 flavours, including haskap berry, made with locally grown berries from the honeysuckle family.
220 1 St. W., Cochrane, 403-932-2455, mackaysicecream.com
For more sugar and some shopping, go next door to MacKay's Ice Cream and visit Horse Creek. It's part candy shop with old-timey favourites as well as new candies. You can get your Charleston Chews and your Hi-Chews here. It's also a gift store with a lot of products from small Alberta businesses.
222 1 St. W., Cochrane, 403-981-8898, horsecreek.ca
This family-owned restaurant specializes in seafood. It's located in a home built in 1909 by twin brothers. The venue remained a private home until it became a restaurant in the 1980s. Stop by for Boston clam chowder, breaded oysters, crab cakes and fish and chips. There's also a covered patio, so you can enjoy your meal while watching passers-by.
416 1 St. W., 403-851-0393, schoonersonfirst.com
---
What to Do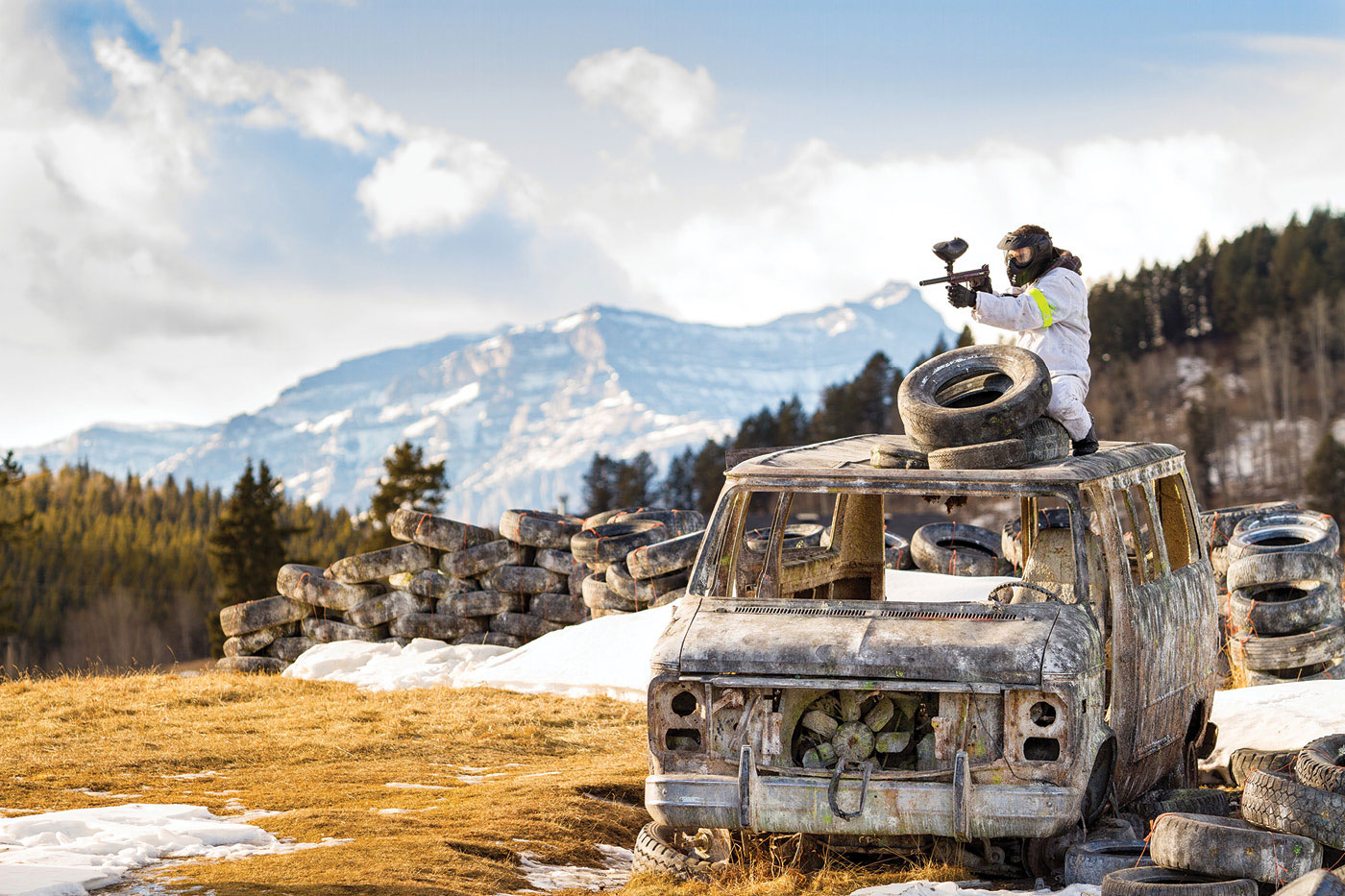 Capture the Flag Paintball & Airsoft offers a range of outdoor survivalist-type adventures, including paintball, airsoft, archery and target-shooting. There are options for people of most ages and abilities, making for great family fun, parties and team-building exercises. Capture the Flag is open year-round and pre-booking is a must.
72032 N., Range Rd. 40, 403-932-9510, capturetheflag.com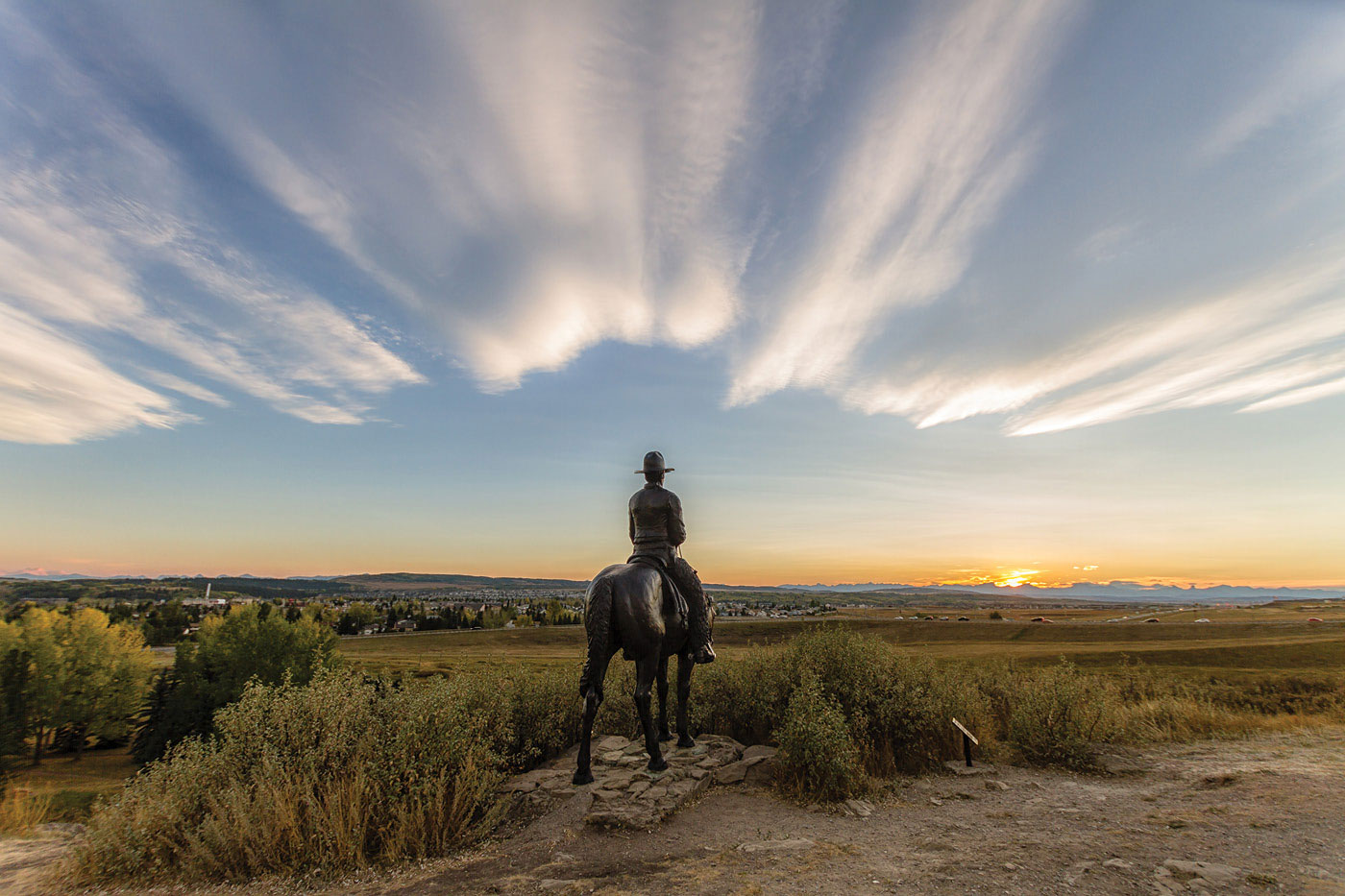 Historic Cochrane Ranche is the site of Alberta's first large-scale cattle ranch, which operated between 1881 and 1888. It's now a huge public park space with biking and walking trails, fire pits and picnic tables. The Ranche also encompasses historic Westerson Cabin and the Cochrane Historical Museum.
101 Ranchehouse Road, Cochrane, 403-851-2535
The 160-acre Yamnuska Wolfdog Sanctuary shelters and facilitates adoptions for wolf-dogs (canine-lupine crossbreeds) and educates the public through interpretive tours. There are super-cute rescue goats there, as well.
263156 Range Rd. 53, Cochrane, 587-890-9653, yamnuskawolfdogsanctuary.com
Cochrane has more than 50 kilometres of paved and red shale pathway. For the most scenic walk, stick to the north side of the Bow River. This river pathway is similar to Calgary's extensive pathway network and is ideal for walking, running or cycling. The full length of this path is about 17 kilometres.
Zero Gravity Skatepark
Zero Gravity Skatepark is one of the largest of its kind in southern Alberta — a 427-square-metre concrete plaza emblazoned with graffiti-style art, overlooking the river valley. The park attracts riders young and old and is open year-round for bikes and skateboards.
Intersection of West Rock Road and Highway 22, Cochrane