Maybe you drive right past Cochrane on your way to Ghost Lake for a day of boating. Or maybe you pass it on your way to Canmore if you're taking Highway 1A to the mountains. Next time, make the time to stop. Cochrane is worth it. It's only half an hour outside of the city and you'll find numerous coffee shops (many of which also have live music), historic buildings and even a new museum. Depending on when you come, you might also catch the Cochrane Farmers' Market or the Cochrane Classic Bull Riding event.
---
Getting there
37 kilometres from the Calgary Tower | West on Hwy 1A
---
Where to eat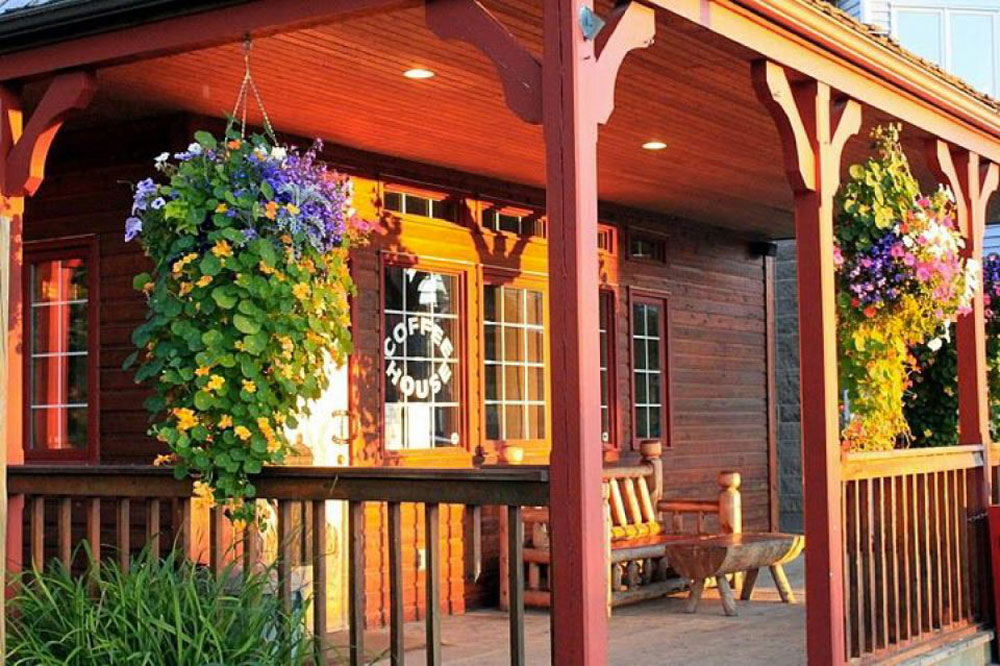 If you love baked treats and fresh coffee, visit Cochrane Coffee Traders. The selection of baked goods at this caf will delight you: there's rhubarb crumble and cookies and slices of various loaves and muffins and mini muffins. There is also a range of lunch items to choose from. We recommend ordering a banana chocolate chip muffin with the iced Himalayan tea – it's kind of like a chai.
The space itself is also cozy. The caf is cabin-like and there's a small upper level with additional seating. And there's a street-side patio where you can mingle with hard-core cyclists ready to take on the grueling ride back up Cochrane Hill.
114 2 Ave. W., 403-932-1695, coffeetraders.ca
Located right in downtown Cochrane, The Gentry Espresso Bar is a trendy caf and wine bar that offers coffee drinks, baked goods, sandwiches and lots of vegetarian and vegan options. (One of the chefs who offered input is the owner of The Coup.) The venue brews coffee using several modern brewing methods including chemex, French press, aeropress and clever dripper. It hosts live music acts, serves tapas until midnight Thursday through Sunday, and it also recently announced that it is now serving weekend brunch Friday through Sunday. (The menu is small, but there are waffles).
9, 312 5 Ave., 403-932-6240, thegentrycoffee.com
This brewery had been in the works since 2011 and has been designed to look traditionally western. The brewery produces a few different kinds of beer, including a pale ale, a red ale and a brown ale, using local ingredients when possible. The restaurant also offers daily specials like Fridays burger and beer lunch, which includes any Half Hitch beer and burger for $15.
1, 10 Griffin Industrial Point, 403-988-4214, halfhitchbrewing.ca
This has been a must-visit location for Calgarians road tripping to Cochrane for years now, probably since the 1940s when the ice cream parlour first opened. And that's probably because the quality of the ice cream is hard to beat – it's made using butterfat cream. There are numerous flavours to choose from, although the venue's most popular flavours include maple walnut, vanilla, chocolate chip mint and cookie dough. And MacKay's has a retro vibe, which adds to the fun. Especially in the summer, MacKay's gets busy so prepare to wait in line for your cone.
220 1 St. W., 403-932-2455, mackaysicecream.com
For more sugar and some shopping, go next door to MacKay's Ice Cream and visit Horse Creek. It's part candy shop with old-timey favourites as well as new candies. You can get your Charleston Chews and your Hi-Chews here. It's also a gift store with a lot of products from small Alberta businesses including charcuterie boards by Airdrie WoodWorks company and pies from Solstice Berry Farm.
222 1 St. W., Cochrane, 403-981-8898, horsecreek.ca
This family-owned restaurant specializes in seafood. It's located in a home built in 1909 by twin brothers. The venue remained a private home until it became a restaurant in the 1980s. Stop by here for Boston clam chowder, breaded oysters, crab cakes and fish and chips. There's also a covered patio, so you can enjoy your meal while watching passers-by.
416 1 St. W., 403-851-0393, schoonersonfirst.com
This restaurant is located next door to the Rockyview Hotel, a historic building that acts as a reminder of Cochrane's past. There are live music events here and a diverse menu. You'll find authentic western barbecue on this menu. There's everything from pulled pork sandwiches and reubens to chuckwagon-style stews and chicken pot pie.
304 1 St. W., 403-932-6666, texasgate.com
---
What to do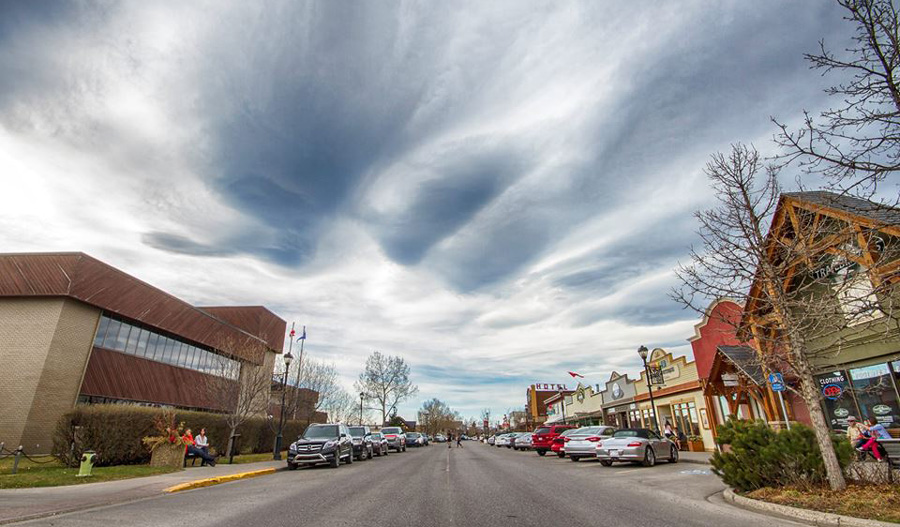 Be sure to spend some time wandering down Cochrane's main streets.
This is acknowledged as Cochrane's must-visit park. You'll get great views of the mountains on a clear day and can walk where Alberta's first large-scale livestock operation was back in the late nineteenth century.
The Cochrane Historical Museum is located in a brick building at the site and is worth a visit if you're interested in history. It's located in a 1,300-square-foot home that was built in 1909. It was also the first building in Cochrane to be built as a hospital. Inside, you'll find a hospital room exhibition as well as picture exhibitions. The museum is open Friday through Sunday and admission is by donation.
101 RancheHouse Rd., cochrane.ca; chapscochrane.com
Don Begg is an international award-winning bronze sculptor who calls Cochrane home. Visit the gallery to see his bronzes and monuments, as well as paintings, prints and other fine art by a range of professional artists. Call ahead to schedule a free tour of the gallery.
205 2 Ave. S.E., 403-932-2611, donbeggstudiowest.ca
Learn a little more about wolves and wolfdogs at this animal sanctuary. Book a tour and see how wild wolfdogs behave and why they're important animals. Guides are able to answer your questions about the animals and you'll get close enough to the animals to take great photos of them. The tours are 30 minutes, $54 per person, and only eight people are permitted in each visit.
263156 Range Rd. 53, 587-890-9653, banfftours.com
Cochrane has more than 50 kilometres of paved and red shale pathway. For the most scenic walk, stick to the north side of the Bow River. This river pathway is similar to Calgary's extensive pathway network and is ideal for walking, running or cycling. The full length of this path is about 17 kilometres.
---
Big events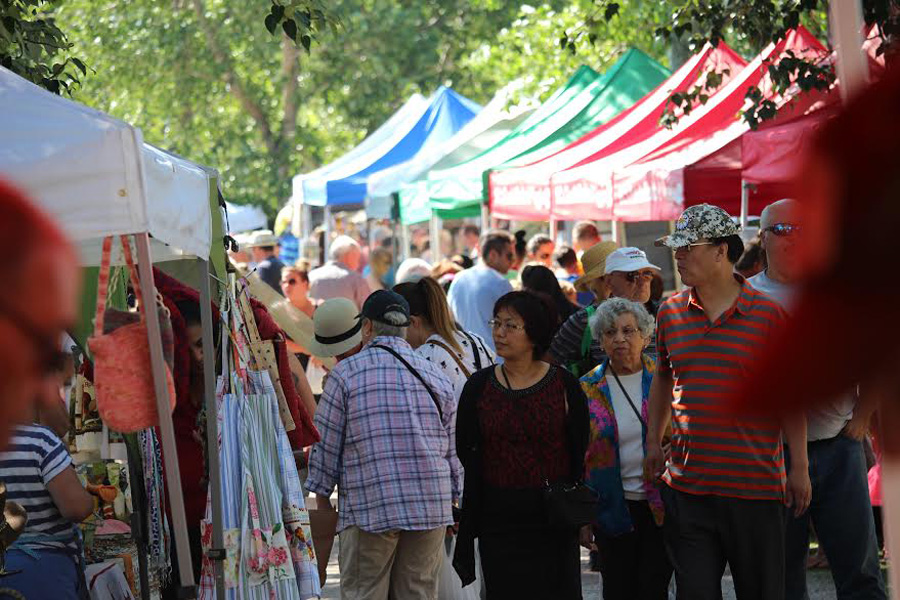 The second round of this seasonal takes place on Thursday nights on 1st Street West and includes food trucks, market vendors, and music.
This Alberta Approved Farmers' Market is managed by volunteers and runs every Saturday, 9:30 a.m. to 1:30 p.m., from June until the end of September. This Farmers' Market has been going on for over 10 years and is a local favourite every weekend.
August 18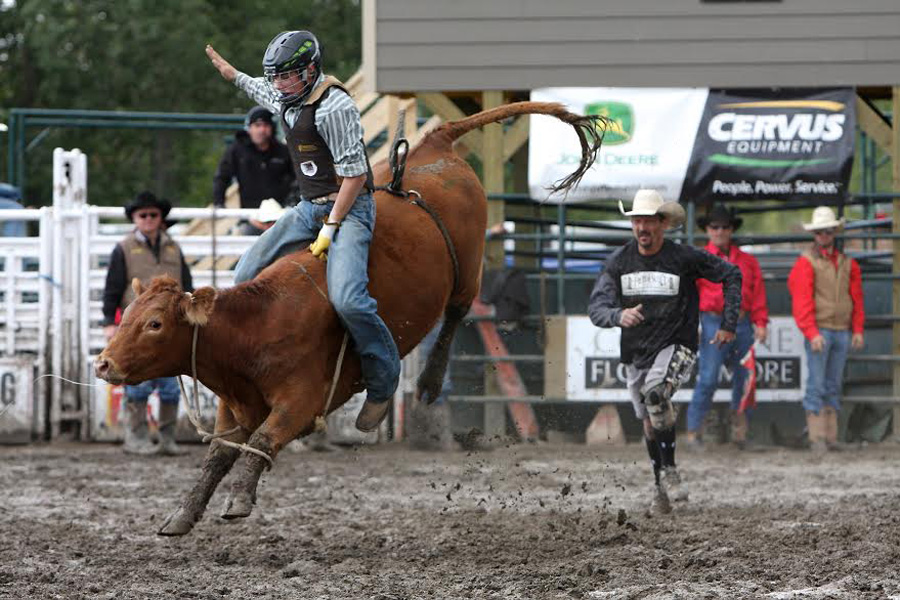 This annual event sees some of Canada's toughest rodeo athletes compete. Thirty athletes ride the highest ranked bulls so expect the performances to be high-energy and exciting. Tickets are $30.