After existing in Calgary as a pop-up for the past four years, operating out of kitchens like Community Natural Foods and Bar Von Der Fels (now the location of the pizzeria's sister restaurant D.O.P.), Pizzaface has opened a permanent location on 17th Avenue S.W.
Pizzaface is now located in the space that used to be home to Lorenzo's Pizzeria. Its interior is modelled after a retro-Brooklyn pizza joint, complete with '60s wood paneling repurposed from owner Tony Migliarese's home. The restaurant serves pizzas inspired by family-owned Brooklyn pizzerias as well, like quatro formaggio or classic pepperoni with pepperoni that cups when cooked (as is tradition), along with unique slices like the much-loved pickle or French onion pizza.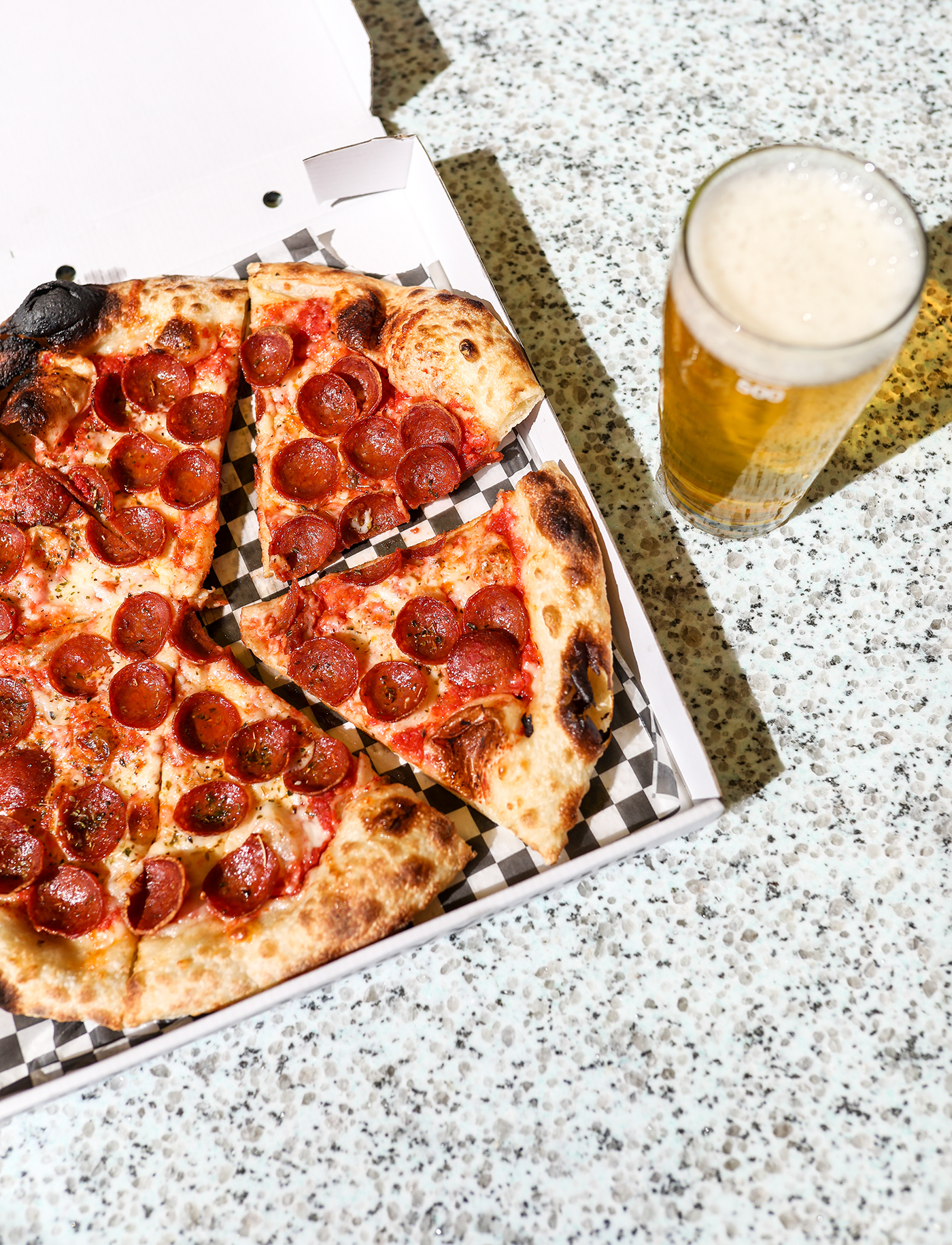 A few things have changed from Pizzaface's pop-up days. The restaurant now also serves a few sandwiches, salads, sides and dessert in the new 40-person dining room. It also offers a few items from sister restaurant D.O.P., like the meatballs that are served in its sandwiches, on pizzas or on their own, and the classic tiramisu. Also, the pizzas have grown to 16 inches, to accommodate the new by-the-slice service option.
Pizzaface is open for dine-in, take-out and delivery from noon to 10 p.m. from Sundays to Thursdays, and from noon to midnight on Fridays and Saturdays.
140, 515 17 Ave. S.W., 587-585-8669, therealpizzaface.com