Effort Level: Maximum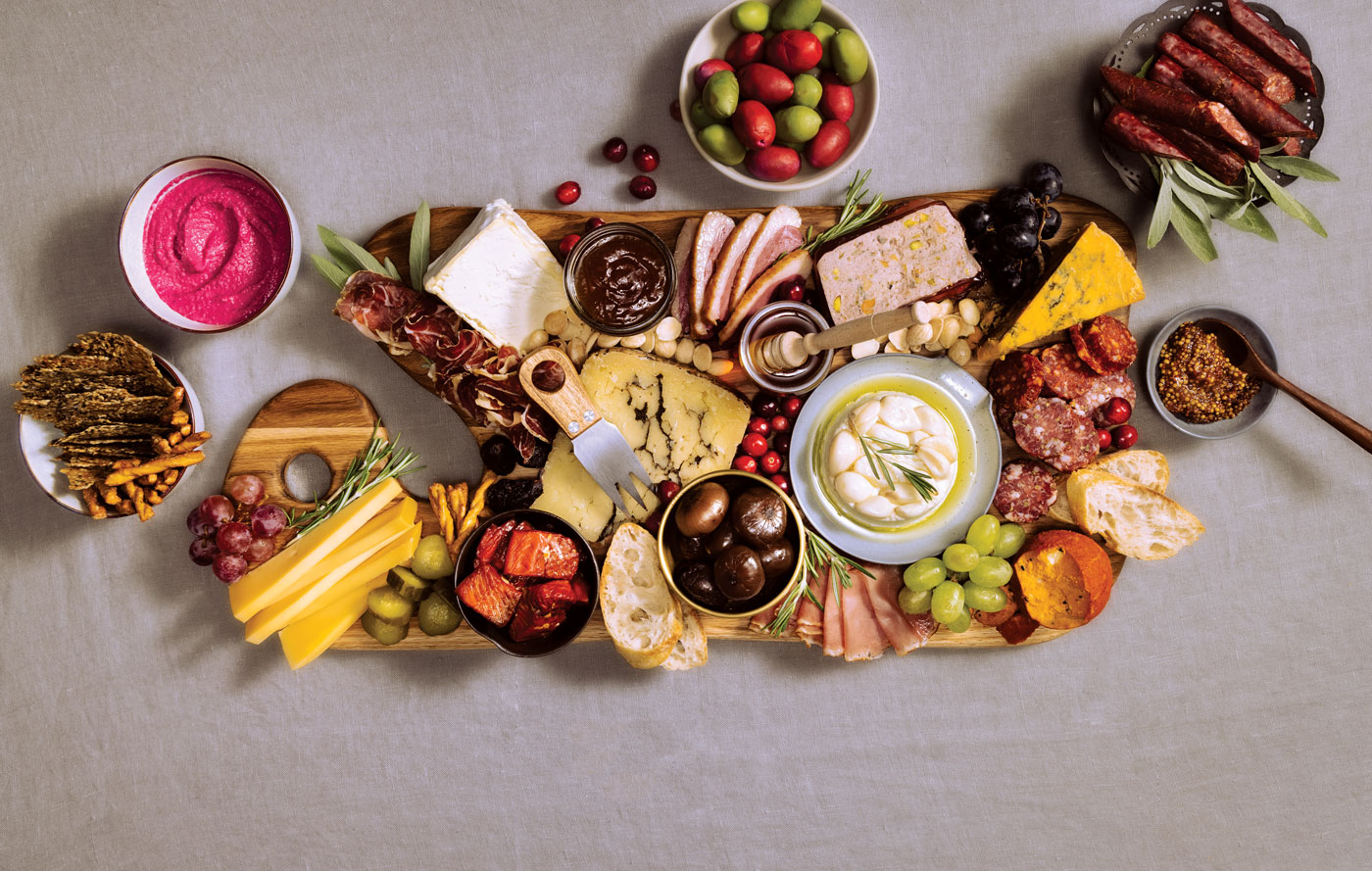 The ultimate charcuterie spread is a carefully curated masterpiece of morsels from a range of artisan producers and retailers. Here's how to build your board with the finest products Calgary has to offer.
Effort Level: Minimum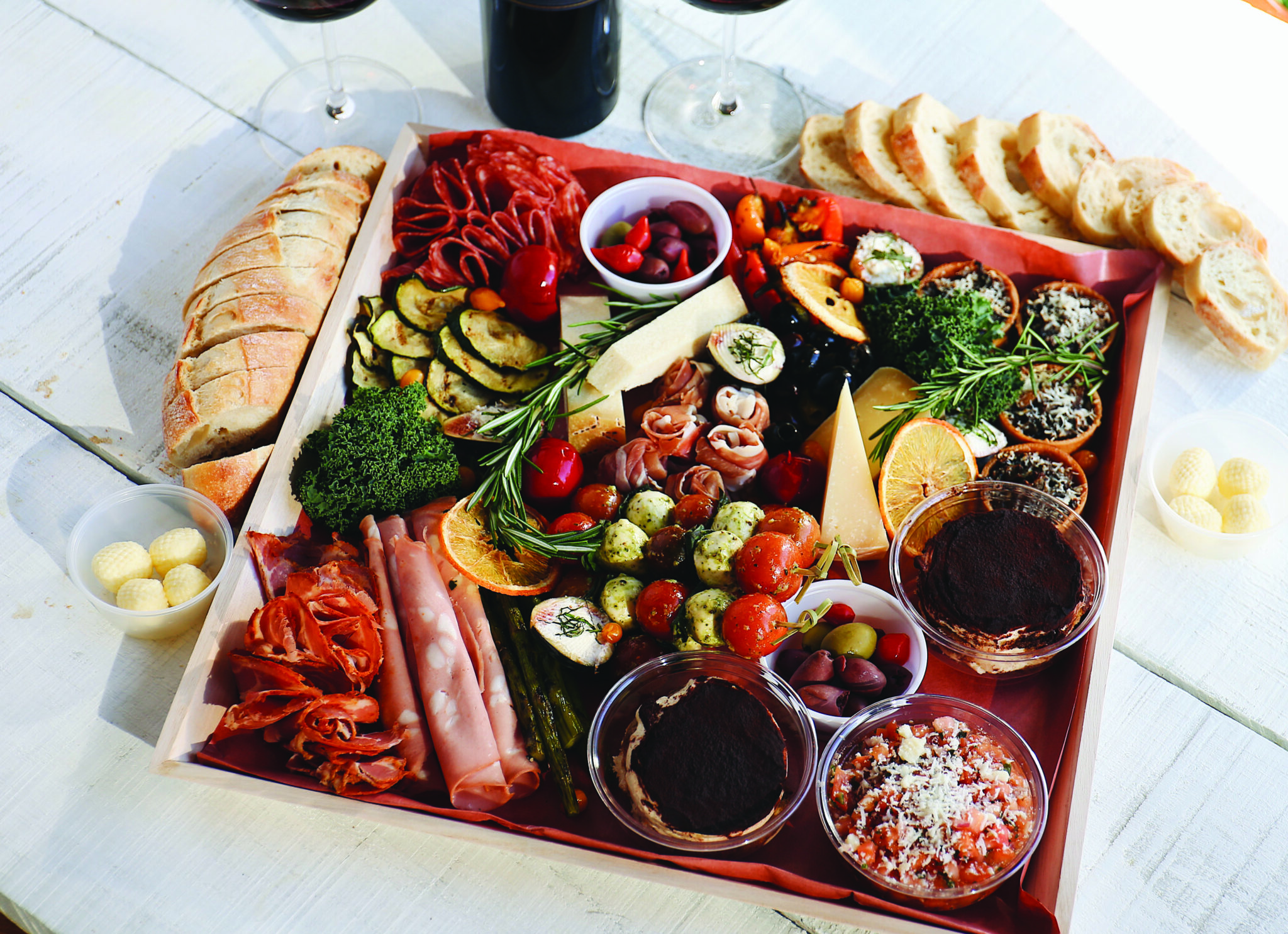 Not everyone has the time or the desire to run all over town curating charcuterie. Here are eight great options for having someone else do the work so you can relax and focus on other hostly duties.
Pantry Provisions
A stocked pantry makes preparing a charcuterie board a breeze. Keep a few clutch items on hand just in case you need to throw something together last-minute. Tinned seafoods generally pair well with wine. You can also stock the pantry with jars of olives and pickled peppers; nuts; spreads like jam, honey and chutney; crackers; dried fruit; and cured or dried meats. Many of the retailers in this story (Bridgeland Market, Empire Provisions, The Cookbook Co. Cooks, et al) have a great selection of elevated non-perishable goods.
Vegan Charcuterie (is not an oxymoron)
One of the great things about charcuterie spreads is that they can be tailored to suit any dietary restriction — including vegan. Many of the establishments listed in this story offer vegan options, though, at Charcuterie Vegan Deli, vegan charcuterie is the specialty. The South Calgary shop offers charcuterie boxes with a variety of "mheats" and "cheezes." For cheeze options, there are housemade products as well as brands like Flora Fromage and Black Sheep Vegan Cheeze (the piri piri cashew cheeze by Glowfood Creamery and smokey jalapeno cheeze by Flora Fromage are standouts). Boxes range from the "individual grazer" ($20) for one to two people, to the "boujee box" ($96) that feeds six to nine.
4, 3315 26 Ave. S.W., 403-242-4436, charcuterieyyc.com, @charcuterieyyc