Great Bakeries in Calgary
Feast your eyes on some of the sweetest treats and savoury delights the city has to offer, and meet the people behind the pastries, pies and pitas — whether traditional, trend-forward or niche — who are feeding your most decadent cravings.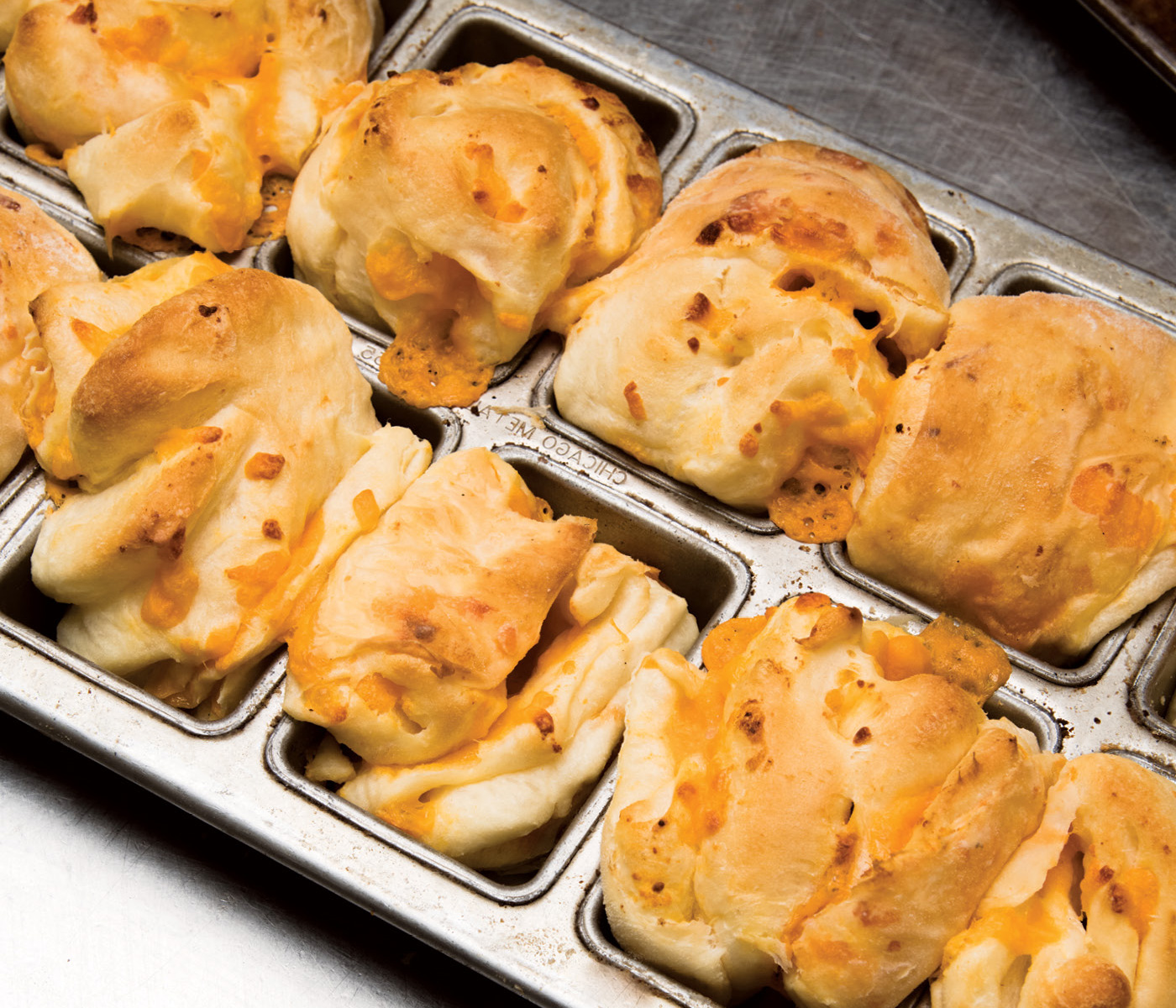 That scent is unmistakable, the quintessential combination of yeasty breads and caramelized sugar that evokes nostalgia, comfort and temptation. Whether it's a crusty sourdough loaf, a jam-dolloped Danish, or a box of freshly glazed doughnuts, walking through the door of a bakery inevitably means leaving with something delicious.
There's good reason bread stands in as a symbol for life — every culture has their own version of this staple. In Canada, historically, 
bread was made in the home, but the growth of communities across the country in the post-Second World War era led to the rise of the neighbourhood bakery. By the 1960s, most housewives bought their bread instead of making it.
Urbanization and the convenience of in-store bakeries at grocery supermarkets would shift consumers' habits again. Since the 1980s, Calgary's population has more than doubled in size and new suburbs have expanded the city in every direction. With most new communities built adjacent to retail clusters anchored by major grocery chains, one-stop shopping has become the norm, and that has forced more than one neighbourhood bakery to evaluate its future.
At the same time, especially in the last decade, niche bakeries have taken hold, with cupcake crazes and macaron mania laying the foundation for product-specific patisseries. In response, some traditional bakeries in Calgary have doubled down on their desire to continue producing time-honoured treats made with real butter and cream, while others have recognized the need to offer options that satisfy consumers' health concerns and dietary restrictions, baking gluten-free breads or vegan desserts. There is only one constant: no matter the craving, bakeries are there to please. — Gwendolyn Richards