When: July 1
There are countless ways to celebrate Canada's 152nd birthday in Calgary. On July 1, there will be a block party, an Indigenous showcase and powwow, activities like a pancake breakfast at Heritage Park and a night-long concert featuring performers like Ghostkeeper and Steven Page. Oh, and plenty of fireworks, of course.
Read more: Things to Do on Canada Day in Calgary
Cider is king at SunnyCider, a new cider house that recently opened in Calgary's Franklin neighbourhood. The local cidery makes its own ciders in flavours like dry apple, sour cherry apple and Saskatoon apple, plus you can try offerings from a handful of other cideries. Pair your drink with a sweet or savoury pie from Pie Junkie, a cheese board, bratwurst in a bun or an apple cider float.
Read more: SunnyCider Becomes the First Cider House in Calgary
1, 330 14 Ave. N.E., 403-606-9007, sunnycider.ca
When: July 5 to 7
Following last year's successful inaugural event, Mexifest returns to the Eau Claire Market Plaza from July 5 to 7. Celebrate Mexican culture throughout the weekend by listening to live music, watching wrestling matches with Mexican luchadores and eating tasty fare from vendors like La Casa Latina Restaurant, Mestizo Mexican St. Food and Yummy Churros.
Eau Claire Market Plaza, 3 Street and Riverfront Avenue S.W., mexifest.ca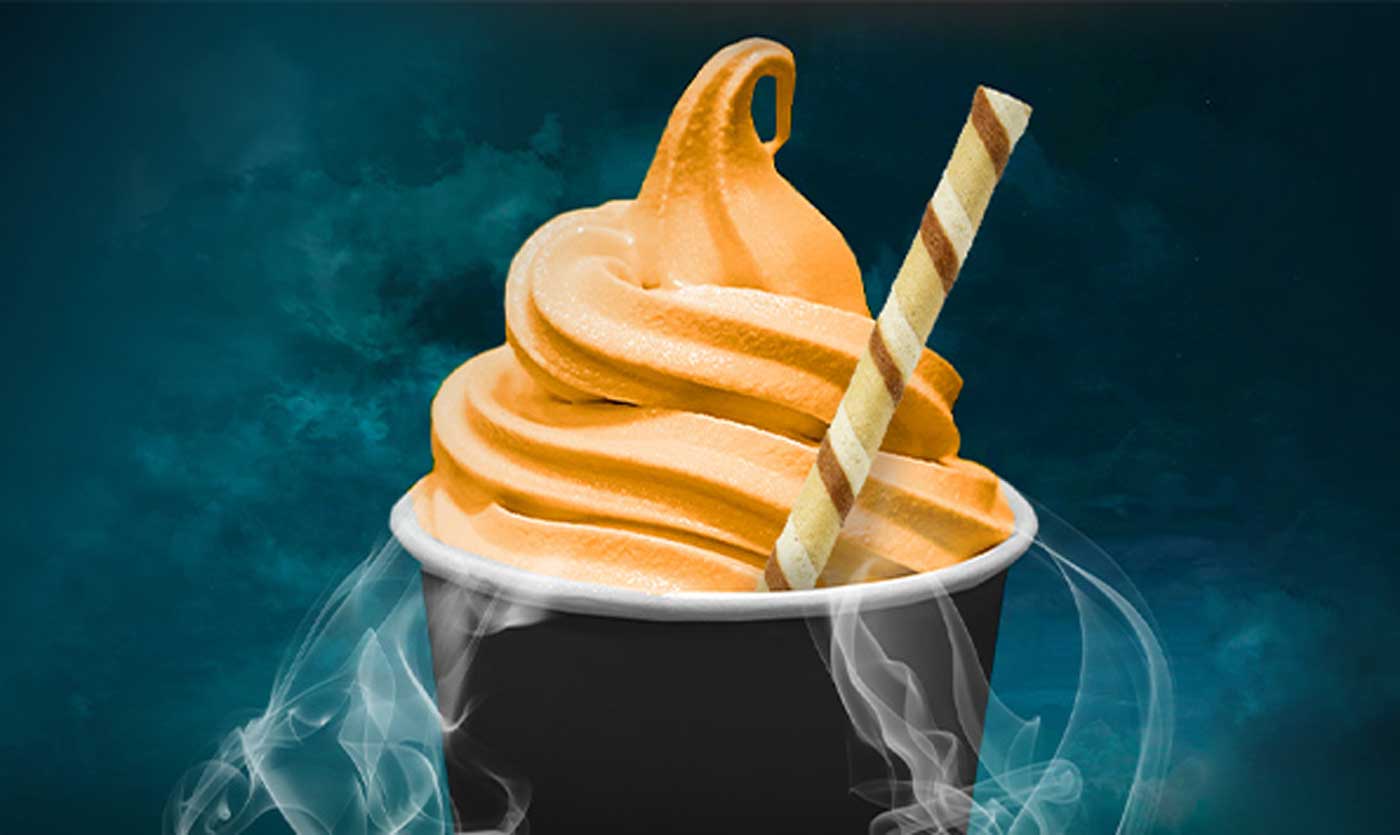 When: July 5 to 14
There's lots of things to love about the Calgary Stampede — the rodeo, the concerts, the agricultural exhibits, the pancake breakfasts. But one of the best things about this 10-day extravaganza is trying all the new midway foods that are introduced each year. This year, you can fill up on corndog poutine, pickle pizza, butter beer ice cream, deep fried Twizzlers, breaded frog legs, pizza perogies and more.
When: July 5 to 14
The King Eddy, which officially reopened last summer, will once again host daily concerts during Stampede. Swing by to catch musical acts like The Matt Masters Band, Joe Nolan, Justine Vandergrift, The Polyjesters, Aaron Pollock, Red Hot Hayseeds and more. Several of the shows have no cover, too.
438 9 Ave. S.E., kingeddy.ca
There is no shortage of great patios in Calgary. Whether you're looking for a new patio, a great rooftop patio or patio in a specific neighbourhood like Kensington, we've got you covered.
Read more: New Patios in Calgary for the 2019 Summer Season; All the Patios in Kensington; 27 Great Rooftop Patios in Calgary
When: Opens July 6
Need to pick up some freshly cut flowers this month? Grab a bouquet from the new Alberta Growers Flower Market at Granary Road. The market will feature blooms from Alberta flower farmers like Alberta Girl Acres, B Rosey & Co, Bloom 19, Forage & Design, Little Green Leaf Micro Farm, Threeview Farms and Windflower Farm. The market also offers flower delivery services.
Granary Road, 226066 112 St. W, Foothills No. 31, albertagrowersflowermarket.com
View this post on Instagram
The Alley, a popular bubble tea chain based in Taiwan, has opened its first Calgary location. Popular drinks include the Deerioca Fever drink with tapioca pearls soaked in a brown sugar lava, the Royal No.9 milk tea and the two very Instagrammable Aurora Series slush drinks, Northern Lights and Morning Dawn.
233 Centre St. S., the-alley.ca
When: June 27 to August 18
Every summer, one of The Bard's famous plays is staged outdoors in Prince's Island Park during Shakespeare By the Bow. This year, up-and-coming Alberta artists will take on a pay-what-you-can production of A Midsummer Night's Dream. To complete the outdoor theatre experience, pre-order a picnic basket from River Cafe filled with seasonal fruit, hummus, crackers, cheese, cookies and sandwiches to bring along with you.
Prince's Island Park, theatrecalgary.com
If you love swimming, make it your summer mission to visit as many of Calgary's outdoor pools as possible. There are ones with water slides, heated pool, swim lanes, spray parks and wading pools.
Locations vary, calgaryoutdoorspools.ca
Gelato, rolled ice cream, chocolate dipped soft serve, vegan ice cream — Calgary's ice cream scene offers it all. So when you need to cool down this summer, visit one of the city's 15 ice cream shops to get a cold treat.
Read more: 15 Ice Cream Shops in Calgary
View this post on Instagram
When: Opens July 12
There's a new way to scratch skydiving off your bucket list in Calgary. The new iFly indoor skydiving facility at Deerfoot City lets you float in a 3.65-metre wind tunnel as if you've just skydived out of a plane. Bring the whole family to try this brand new experience.
iFly, 811 64 Ave. N.E., 403-365-4288, calgary.iflyworld.com
Head to Chinatown for a unique sushi experience. At Point Sushi, guests order using a tablet at the table and can watch as a mini bullet train carrying the plates brings the food directly to you. The menu includes spicy tuna rolls, spicy prawn cones, dynamite rolls, dragon rolls, sashimi and more.
116 2 Ave. S.W., 403-290-1118, pointsushi.ca
When: July 18 and 25
The S.S. Moyie is officially back at Heritage Park, and there's no better time to check out the newly renovated paddlewheel boat than during one of the Captain's Cruises that run every Thursday night from July 18 to August 29. The evening boat rides include sunset views, snacks, and live jazz music. There's also a one-time country cruise on July 9.
Heritage Park, 1900 Heritage Dr. S.W., heritagepark.ca
When: Full Moon Bike Ride is on July 19
Cyclepalooza is back from July 12 to 21 with more than a dozen cycling-related events ranging from bike polo to a bike prom ride and party. On July 19, don't miss the Full Moon Bike Ride, which will leave Reworks Upcycle Shop at 8 p.m. and head to Sandy Beach for a barbecue. The Full Moon Bike Ride is free to take part in.
Starts at Reworks Upcycle Shop, 1325 1 St. S.E., cyclepalooza.ca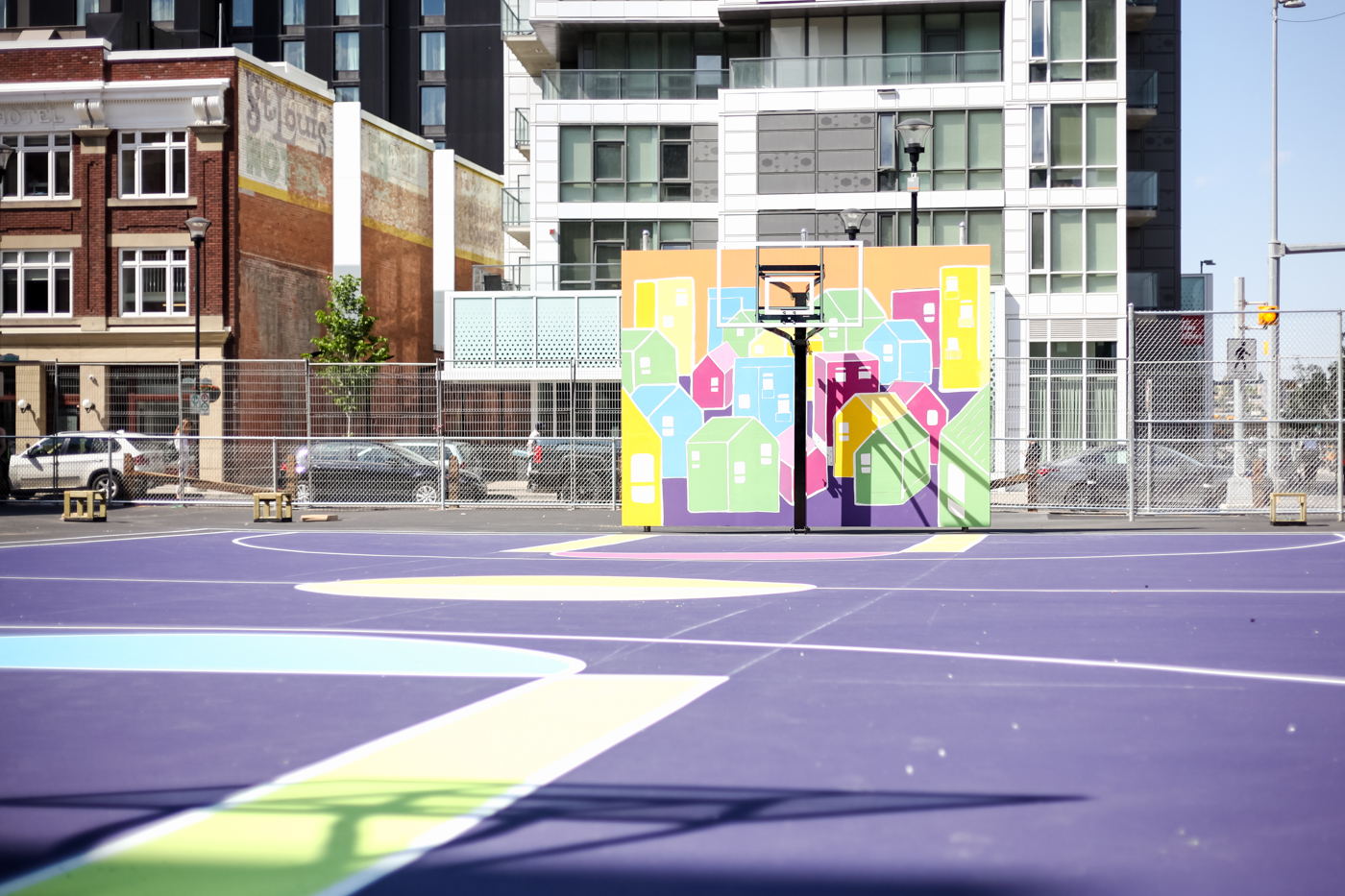 The next time you're exploring East Village this summer, be sure to check out the new games park by the St. Louis Hotel. Known as The Bounce, this colourful, family-friendly area has tons of outdoor activities to help you make the most of the sunny weather, including ping pong tables, a basketball court and more.
Corner of 4 St. S.E. and 8 Ave. S.E., 403-718-0300, evexperience.com
When: July 20
Looking to do your part for the environment and reduce the amount of waste in your life? On July 20, you can learn how at the new Zero Waste Festival in East Village. Check out more than 30 vendors including The Apothecary in Inglewood, Kent of Inglewood, Canary, ReWorks Upcycle Shop, The Grinning Goat, Routine, Community Natural Foods and more.
East Village – Crossroads, plasticfreeyyc.com
Meet some fellow gamers at Ram Cross, a new eSports bar that recently opened on 17 Ave. S.W. Choose one of the 18 stations to play games like Fortnite, League of Legends, HearthStone, Rust and more. Guests pay by the hour, though there are multi-hour packages that will save you money. While you play, you can munch on classic pub fare like cheeseburgers, chicken fingers, paninis and fries.
1324 17 Ave. S.W., 403-452-2132, ramcross.ca
Celebrate Apollo 11's journey to the moon
When: July 20
July 20, 2019 marks 50 years since Apollo 11's journey to the moon, and there are a few ways you can celebrate this milestone in Calgary.
During the day, Calgarians can go to the Rothney Astrophysical Observatory from 12 p.m. to 3 p.m. for a family-friendly celebration. There will be food trucks, talks, moon music and rockets you can check out with the Calgary Rocketry Club.
And in the evening, there's Telus Spark's latest adults only night from 7 p.m. to midnight. There will be $5 drinks during happy hour, virtual reality moon experiences, and a screening of the original moon landing.
Rothney Astrophysical Observatory, science.ucalgary.ca; Telus Spark, 220 St Georges Dr. N.E., sparkscience.ca
When: July 21
This month, get out of the yoga studio and onto the football field for a sunset yoga class at McMahon Stadium. The one-hour class starts at 7:30 p.m. and ends with snacks and drinks for everyone. Plus, your $35 sunset yoga ticket also gets you into a Stampeders home game in July or August.
McMahon Stadium, stampeders.com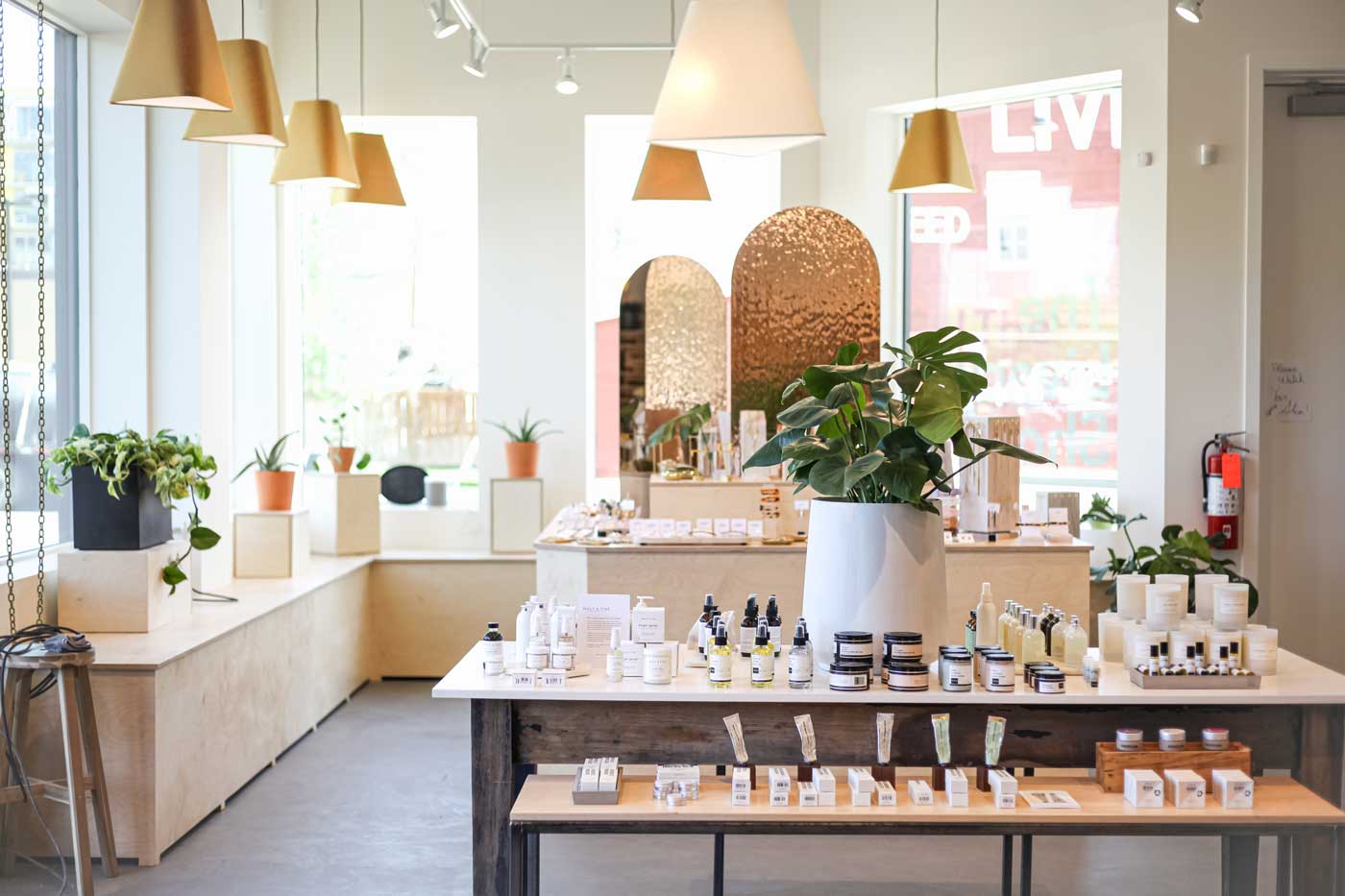 If you've ever visited The Livery Shop in the red East End Livery barn in Inglewood, you're going to want to check out its new home this month. Located just across the street from the barn in a brand new building, this local store's bright new storefront has more than double the amount of retail space it had before. That means there's plenty of room for Camp Brand Goods apparel, KoutuKitsch jewellery, Patagonia apparel, Wolf & Pine apothecary products, local ceramics and more.
Read more: Inside The Livery Shop's New Store in Inglewood
1119 10 Ave. S.E., theliveryshop.com
When: July 25 to 28
The Calgary Folk Music Festival has always been a bit of a magical experience for music lovers. This year, catch performances by artists and bands like Belle & Sebastian, Valerie June, Half Moon Run, The Strumbellas, Ndidi O and more at the outdoor music festival in Prince's Island Park. There will also be an artisan market featuring 30 local vendors and 23 food vendors where you can fill up on pizza, empanadas, fried chicken and more.
Prince's Island Park, calgaryfolkfest.com
Farmers' market season is in full swing and there's no shortage of ones to visit. While some markets operate year-round, there are several seasonal markets that only take place during the summer. Don't miss your chance to stock up on fresh produce and locally made items.
Read more: Farmers' Markets In and Around Calgary
When: July 27
This annual event is as much about the fashion as it is about the horses. On July 27, don your best fascinator and stylish summer outfit and head to Century Downs Racetrack and Casino for a day of horse racing and cocktails. Transportation to and from the racetrack is available.
Century Downs Racetrack and Casino, 260 Century Downs Dr., Balzac, packwoodgrand.com
When: July 27 to 28
The annual Pet-A-Palooza invites pet owners and pets alike to Eau Claire to check out dozens of exhibitors, hang out with other pet owners and check out entertaining events like bulldog and wiener dog races and a mud run. Plus, it's free to attend.
200 Barclay Parade S.W., petapaloozawest.com