When: July 1
Calgarians can take part in the City of Calgary's Canada Day concert this year. On July 1st at 6:30 p.m., Revv52 artistic director and local artist Michael Bernard Fitzgerald will be leading a community sing-a-long with the song "Heart of Gold." After the singalong, Shred Kelly, Alex Cuba and Corb Lund will perform before the fireworks show at 11:05 p.m.
Read more: Things to Do on Canada Day in Calgary
Riverfront Avenue between 1 Street and Macleod Tr. S.E., calgary.ca
Edmonton-based company Urban Pedal Tours offers a new way to check out Calgary's local breweries: on a green, 15-passenger bicycle. On the company's two-hour brewery tours, participants travel from spot to spot on the eye-catching bike, grabbing a drink at three different breweries. Pedal to Banded Peak Brewing Co., Born Colorado Brewing and Annex Ale Project on the Manchester Tour or to Mill Street Brew Pub, Last Best Brewing Company and Trolley 5 on the Beltline tour.
When: July 4
Utca is taking the idea of a hot dog eating contest to the next level. The local chimney cake eatery makes an item called a chimney dog, which is essentially a savoury chimney cake with a hog dog wiener inside it. On July 4th, Utca is holding a chimney dog eating contest, where you'll get five minutes to eat as many chimney dogs as you can. Even vegans can take part. There's a worthy prize for the winner too: they'll get a free chimney dog every week for a year and $100 cash. Registration is required.
207 13 Ave. S.E., 403-819-1259, utca.ca
When: July 6 to 7
Celebrate Mexican culture at this new festival in Eau Claire Plaza. Running from July 6 to 7, the inaugural Mexifest will feature a taco showdown, a competition to determine the best salsa at the event, wrestling matches featuring Mexican luchadores, live music and dancing and even a hot sauce eating competition.
Eau Claire Plaza, 3 Street and Riverfront Avenue S.W., mexifest.ca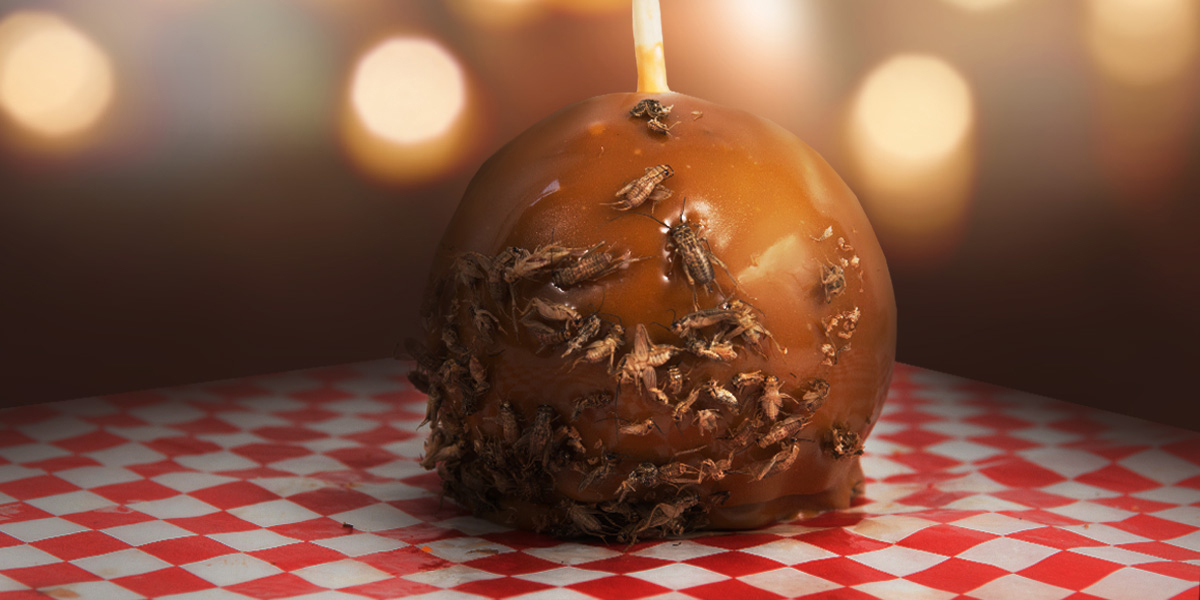 When: July 6 to 15
There's lots of things to love about Stampede – the rodeo, the concerts, the agricultural exhibits, the pancake breakfasts. But one of the best things about this 10-day extravaganza is trying all the new midway foods that are introduced each year. This year, you can fill up on cricket caramel apples, giant squid on a stick, ice cream cookie dough sandwiches, kangaroo pizza, cactus juice, pizza corn dogs and more.
When: July 6 to 15
The King Eddy is officially re-opening its doors on July 20th, but before that, it will once again be hosting daily concerts for its Bell Live Series over Stampede. Check out the kickoff party on July 6th or come by later during Stampede to see country music acts like The Abrams, Tim Hus, Karac Hendriks, Lauren Mayell and more. A few mystery headliners are slated to appear as well, so you never know who you may end up jamming out to some nights.
438 9 Ave. S.E., kingeddy.ca
When: Until August 19

Every summer, one of The Bard's famous plays is staged outdoors in Prince's Island Park during Shakespeare By the Bow. In this year's pay-what-you-can production of The Two Gentlemen of Verona, up-and-coming Alberta artists take on the comedy's portrayal of Proteus and Valentine's tumultuous friendship. To complete the outdoor theatre experience, pre-order a picnic basket from River Cafe filled with seasonal fruit, hummus, crackers, cheese, cookies and sandwiches to bring along with you.
Prince's Island Park, theatrecalgary.com
Head to Chinatown to try a new sushi experience. At Point Sushi, guests order using a tablet at the table and can watch as a mini bullet train carrying the plates brings your meal to your table. The menu includes spicy tuna cones, toro sushi, rainbow rolls, dragon rolls and more.
116 2 Ave. S.W., 403-290-1118, facebook.com
Splash around at an outdoor swimming pool
If you love swimming, make it your summer mission to visit as many of Calgary's outdoor pools as possible. There are ones with water slides, heated pools and swim lanes. There are also several spray parks and wading pools to choose from.
Read more: Calgary's Outdoor Swimming Pools
When: July 8 and 22
There's regular yoga, hot yoga, laughter yoga and even rage yoga. And now, you can experience goat yoga at Granary Road. The classes, which will take place with baby goats, are on July 8 and 22 at 11 a.m. and you'll need to bring a yoga mat with you.
Granary Road, 226066 112 St. W., MD of Foothills, facebook.com
When: July 13
A concert series that takes place at local craft breweries? Sign us up. Alberta Brewery Concerts' first pay-what-you-will concert will be held at Common Crown Brewing Co., with proceeds going to SHE Rescue Home. Alberta artist Origami Army will be performing and you can enjoy a pint of blonde ale, brown ale, India pale ale or hopped wheat ale while you watch the show.
Common Crown Brewing Co., 943 28 Street N.E., facebook.com
Shop for fresh produce and locally made products at one of Calgary's many farmers' markets*
Farmers' market season is in full swing and there's no shortage of ones to visit. While some markets operate yearround, there are several seasonal markets and market events that only take place during the summer. Don't miss your chance to stock up on fresh produce and locally made items this summer.
Read more: Farmers' Markets In and Around Calgary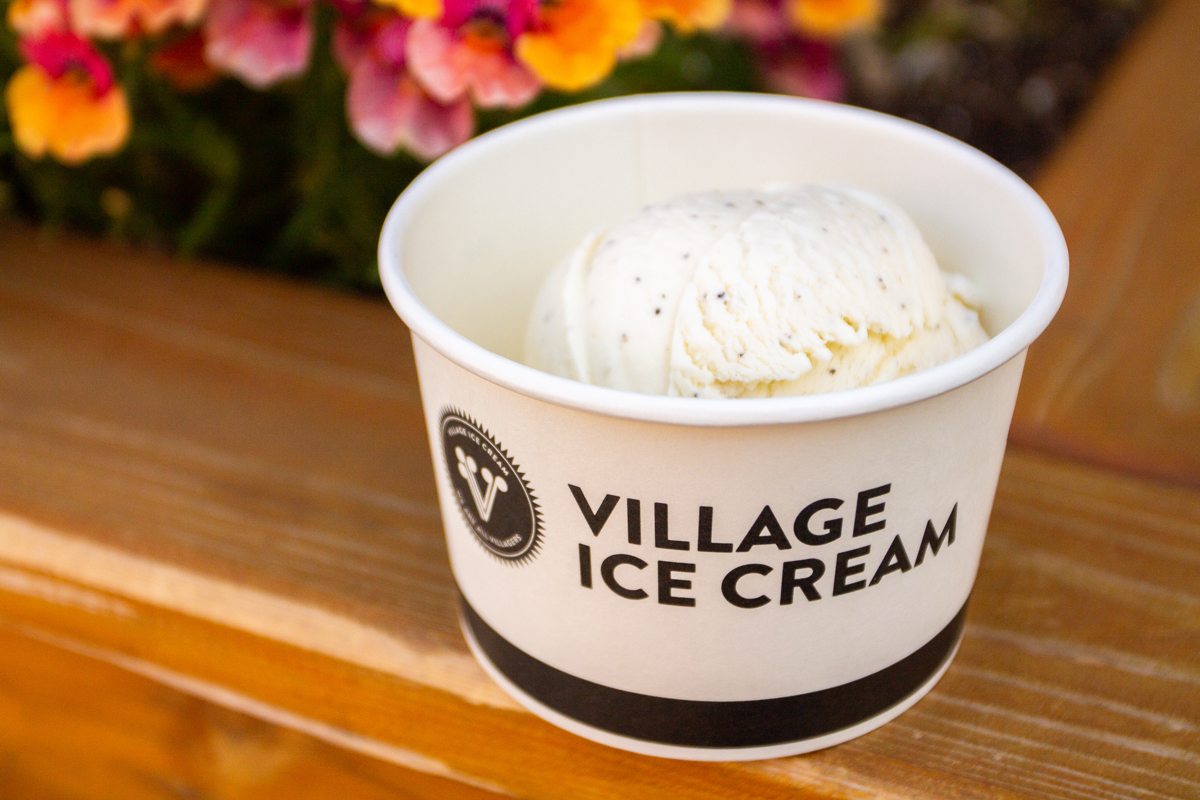 When: July 13
Ice cream, cycling and summer – this Cyclepalooza event encompasses three of our all-time favourite things. This guided tour will take you on a 17-kilometre bike ride to try ice cream from three local ice cream shops. You'll start at ReWorks Upcycle Shop in Victoria Park, then head to Cocoo Chocolaterie Bernard Callebaut, Village Ice Cream and Fiasco Gelato.
Reworks Upcycle Shop, 1325 1 St. S.E., cyclepalooza.ca
When: July 13 and 14
Do you have strong opinions about chili? Help determine the winners of the 10th annual chili cook-off held at the Calgary Farmers' Market. Six local businesses, including Big T's Smokehouse and Missing Link Extraordinary Sausage, will be whipping up their best chilis as they try to win the people's and judge's choice awards. Sample the chilis from 11 a.m. to 3 p.m. on July 13th and 14th or come by to find out the winners on July 14th at 3:30 p.m. Cash donations will be collected during the event for the Calgary Interfaith Food Bank.
Calgary Farmers' Market, 510 77 Ave. S.E., 403-240-9113, calgaryfarmersmarket.ca
Embrace your inner thrill seeker at WinSport's newest attraction. This summer marks the first time that Calgarians can try out Free Fall, where participants strap on a bungee harness and jump off an eight-storey platform. When you done that, you can also check out the summer bobsleigh,the zipline, mini golf and the chairlift at WinSport. Keep in mind that some of these activities require registration in advance.
88 Canada Olympic Rd. S.W., 403-247-5452, winsport.ca
When: July 17 to 22
Tony Award-winning musical Les Misrables follows the journeys of a prisoner hiding from the law, a relentless inspector and a young couple in love as a rebellion brews in 19th century France. Broadway Across Canada brings Les Misrables' iconic songs like "I Dreamed a Dream" and "One Day More" to Calgary for eight performances this month.
Southern Alberta Jubilee Auditorium, 1415 14 Ave. S.W., calgary.broadway.com
Shopping local at Southcentre Mall has never been easier. The Curated Shop opened its first location in Calgary on June 6th and it's filled with locally made items by more than 50 vendors. You can pick up artisan glass pieces by Rebecca Maher Glass, jewellery by Salt Water Tea, wooden clocks by RC + Smith, dog treats by Mutt Munch and more. A Curated Shop will be opening a second Calgary location at Deerfoot City on August 1st as well.
Southcentre Mall, 100 Anderson Rd. S.E., bycurated.com
When: July 20 to 22
Immerse yourself in Latin American culture during the 12th annual family-friendly Fiestaval. Set in Olympic Plaza, the annual multicultural festival features live music, dance performances and local vendors over the course of the weekend. Admission is free.
Olympic Plaza, 228 8 Ave. S.E., fiestaval.ca
When: July 26 to 29
The Calgary Folk Music Festival has always been a bit of a magical experience for music lovers. This year, catch performances by artists and bands like Neko Case, Bahamas, A Tribe Called Red, Lee Ann Womack, Alvvays and more at the outdoor music festival in Prince's Island Park. There will also be an artisan market featuring 30 local vendors and 21 food vendors where you can fill up on flatbread pizzas and gelato.
Prince's Island Park, calgaryfolkfest.com
When: July 28
Ever walked past the Lougheed House (the former home of Senator James Alexander Lougheed and his family in the late 1800s and early 1900s) and wondered what it looked like inside? Well, you can find out at the free Beltline Garden Party. From 11 a.m. to 4 p.m., you can pop in for a free guided tour of the building and check out activities like a dog parade, garden tours, a beer garden, music and more.
707 13 Ave. S.W., lougheedhouse.com
The only thing better than fresh summer berries? The satisfaction of knowing you picked them yourself. This summer, make the approximately 30-minute drive to The Saskatoon Farm, which has a 50-acre u-pick orchard. Generally, Saskatoon berries are ready by mid- to late-July and cherries are available by early August, but check in advance to make sure the u-pick orchard is open. It costs $2 per person to pick berries, plus $15 per bucket you pick. When you're done picking, check out Saskatoon Farm's bakery, restaurant, general store and garden centre.
When: July 28
This annual event is as much about the fashion as it is about the horses. On July 28, don your best fascinator and stylish summer outfit and head to Century Downs Racetrack and Casino for a day of horse racing and cocktails. Transportation to and from the racetrack is available.
Century Downs Racetrack and Casino, 260 Century Downs Dr., Balzac, packwoodgrand.com
When: July 28 to 29
The annual Pet-A-Palooza invites pet owners and pets alike to Eau Claire to check out dozens of exhibitors, hang out with other pet owners and check out entertaining events like bulldog and wiener dog races and a puppy stampede. Pet-A-Palooza is free to check out and runs from 10 a.m. to 4 p.m. on both days.
200 Barclay Parade S.W., petapaloozawest.com
When: July 29
If you're a Harry Potter fan, you probably remember when the Kensington area was turned into Diagon Alley for a one-day festival last year. This year's event is a bit different. Now called Fantasy Faire, the event will focus on all things fantastical. There will be costume contests, human-size chess games, Quidditch games, Calgary Philharmonic orchestra performances and more.
Yarn Twisters is a new local yarn shop that opened in Mahogany at the end of May. Pop in to buy some yarn, project bags or needles, or sign up for a class. This month, Yarn Twisters offers beginner knitting and crochet classes on Tuesdays, as well as a "Thursday Yarn Along Night" where you can work on whatever knitting project you want in-store on Thursday nights.
122 Mahogany Plaza S.E., 403-475-9276, yarntwisters.ca