When: May 4 to 5
Join fellow beer lovers at the Calgary International Beerfest, which has hundreds of featured beers this year. Attendees have two days to sample (and vote for) beers from around the world. Local restaurants will be on hand with food samples and there will be beer seminars.
BMO Centre, Stampede Park, 20 Roundup Way, albertabeerfestivals.com
Embrace your creative side when Ora – DIY & Crafts, a new craft studio in Victoria Park, opens on April 28. Sign up for workshops where you'll learn how to make macrame plant hangers and 3D paper art or drop-in to work on one of the studio's available art projects (drop-in rates are by the hour).
2, 1111 3 St. S.E., oradiycrafts.com
When: May 3 to 5
This month, get to know Calgary a little bit better on a Jane's Walk. These free walking tours of local neighbourhoods usually have a theme and are led by a local. You may learn something new even if you've been down the same path before or discover a corner of Calgary that you have never been to. The dozens of walks in Calgary include a poetry walk in Sunalta, a downtown walk focused around Calgary's LGBTQ2 community and history, a tour of garage art in Sunnyside and more.
janeswalk.calgaryfoundation.org
When: May 4
Looking to buy a new bike for summer? The Calgary edition of the Alberta Bike Swap makes it easy to find a new ride and/or sell your old one. If you're buying, this is a great chance to see a huge selection of tech-checked bikes at a range of prices. And if you're selling a bike, you can set a price and let the swap organizers handle the actual sale for you.
City Centre Parkade, 340 10 Ave. S.W., albertabikeswap.ca
View this post on Instagram

The next time you're craving authentic Mexican food, seek out The Moose and Poncho in Chinatown. This new Mexican restaurant is something of a hidden gem, serving up tasty soft tacos, fried quesadillas and oven baked taco dishes from inside the Far East Shopping Centre. Be sure to order the agua fresca (which comes with free refills) and an order of churros for dessert.
18, 132 3 Ave. S.E., 587-707-4980, facebook.com
When: First home game on May 4
Soccer fans will have a new team to cheer for starting this month. Part of the new Canadian Premier League with six other teams, Calvary FC is the city's new professional soccer team. The team makes its debut at Spruce Meadows for a home game against Ontario's York9 FC team on May 4.
Spruce Meadows, 18011 Spruce Meadows Way S.W., cavalryfc.canpl.ca
When: May 4 to 11
This month, Handsome Alice Theatre presents a new play by Calgary's Poet Laureate, Sheri-D Wilson. A Love Letter to Emily C is a two-person show that looks at Canadian artist Emily Carr's life and her connection with a monkey named Woo. Catch one of the nine performances between March 4 to 11.
The Big Secret Theatre, Arts Commons 225 8 Ave. S.E., handsomealice.com
New York, Detroit, California, Nova Scotia — yes, these are places, but they're also some of the regional styles of pizza that you can get in Calgary. This month, expand your pizza horizons by visiting one of these local pizza spots and trying a new style.
Read more: The New World Pizza Order
When: May 11
The Stampeders Fanfest is your chance to hang out at McMahon Stadium with Stampeders players and coaches. The event kicks things off in true Calgary fashion with a pancake breakfast in the parking lot before opening up the field to the public at 10 a.m. Play some games, get autographs, try new concession fare and see the Grey Cup up close.
McMahon Stadium, 1817 Crowchild Tr. N.W., stampeders.com
When: Various dates
It finally feels like spring in Calgary, and since few things say spring like fresh flowers, why not check out one of Amborella Floral Studio's workshops this month. There's a mason jar arrangement workshop on May 2, a floral crown workshop on May 16, a peony vase arrangement workshop on May 30 and more.
155, 2515 90 Ave. S.W., 403-386-0330, amborella.ca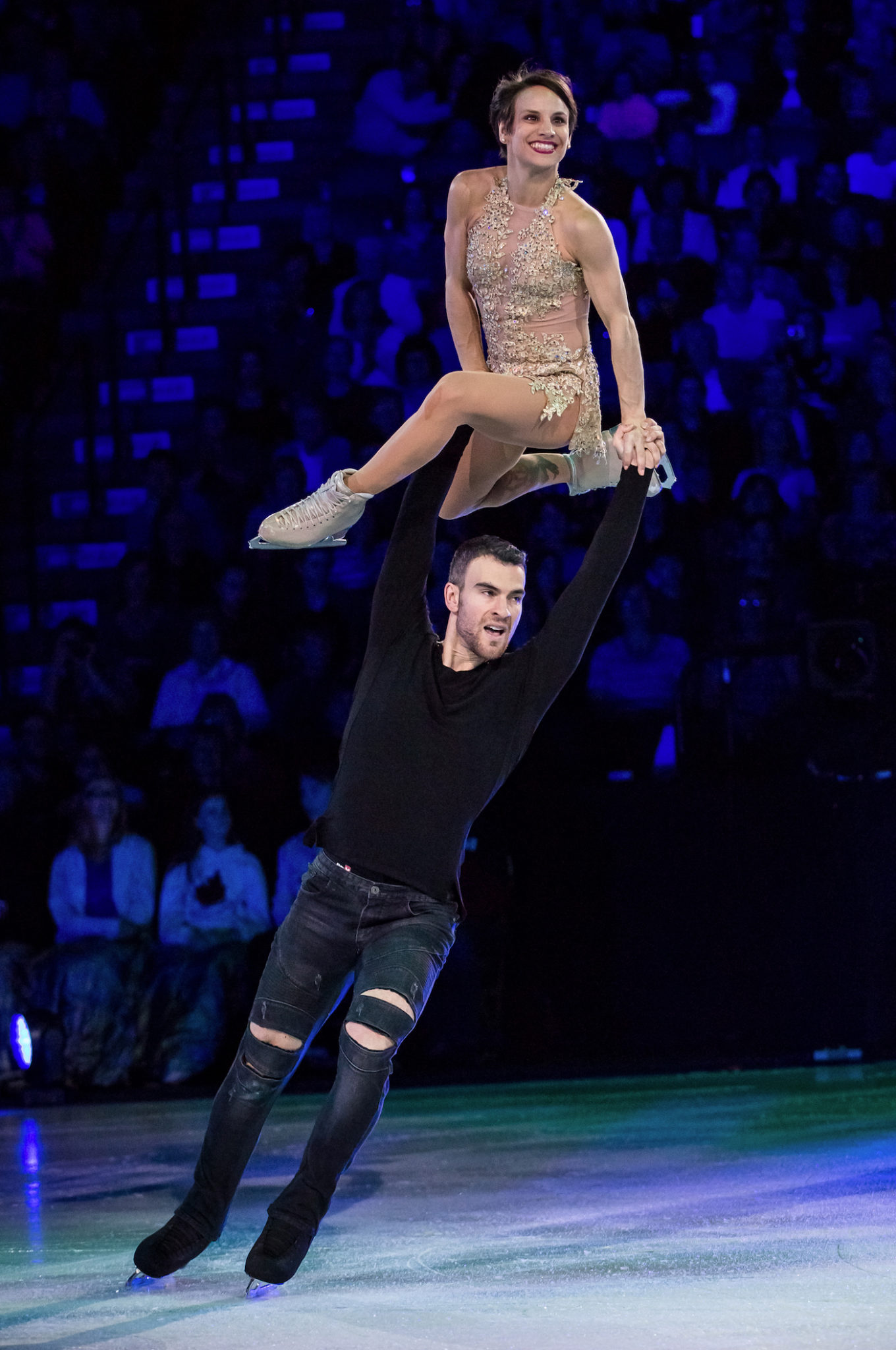 They've made Canada proud at the Winter Olympic Games, World Figure Skating Championships and Canadian Figure Skating Championships. Now, some of Canada's best skaters are coming to Calgary as part of the 2019 Stars on Ice Tour. Expect to see notable names like Olympic medalists Patrick Chan, Meagan Duhamel, Eric Radford, Kaetlyn Osmond, Elvis Stojko, Kurt Browning and more take to the ice for a night of skating artistry.
Scotiabank Saddledome, 555 Saddledome Rise S.E., starsonice.ca
For many people, one of the best things about going on a hike is taking in all the amazing wildlife and nature. If you're particularly enchanted by hikes with lots of wildflower viewing, these four mountain hikes are sure to please.
Read more: 4 Wonderful Wildflower Hikes in the Mountains
Afternoon tea isn't just a thing of the past anymore – a handful of local restaurants are keeping the afternoon tradition alive with services that offer tea, scones, sandwiches and other treats in a lovely setting. It would also be a great experience to try out for Mother's Day.
Read More: Where to Go for Afternoon Tea in Calgary
When: May 15
Local restaurant River Cafe has been closed for renovations for the last several weeks. But when it re-opens in May, you can be among the first to welcome them back at Avenue's first 2019 Dinner Series event on May 15. One of Calgary's 20 best restaurants, River Cafe offers an exclusive, multi-course fine dining experience focused around local produce just for this event.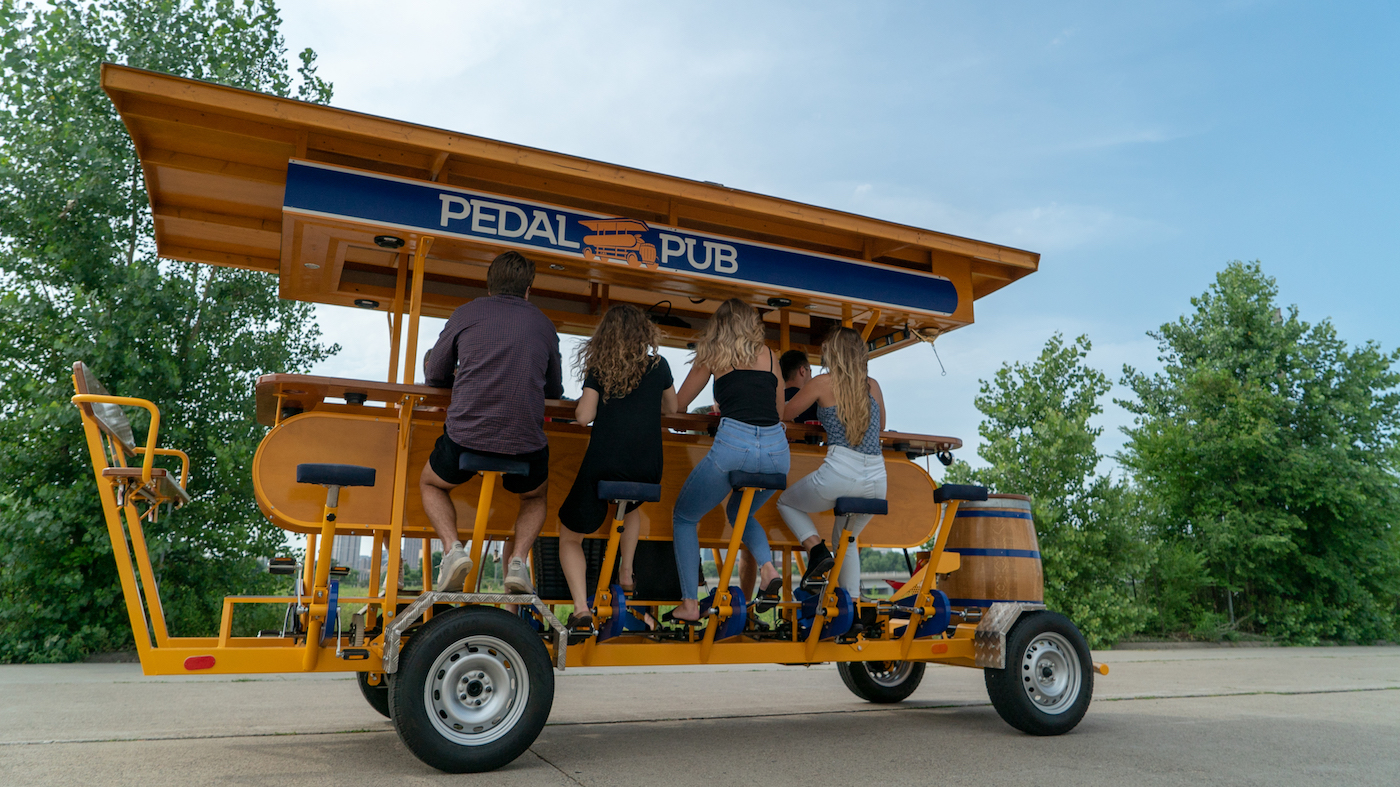 What's better than going to your favourite local brewery for a beer? Getting there on a 15-person party bike. Pedal Pub, which just launched in Calgary last month, takes guests on tours to various local breweries using giant party bikes that are led by a driver and powered by the pedalling action of the passengers. There are currently two brewery tour options that take place in the Barley Belt and in Inglewood/Ramsay's Brewery Flats.
If you're obsessed with watching RuPaul's Drag Race but haven't caught a drag show in person, you're in luck. There are at least eight spots in the city offering drag performances, brunches, children's story times and more.
Read more: Where to See Drag in Calgary
When: May 19 to 25
Whether you're a vegan or just curious about plant-based fare, don't miss the city's first YYC Vegan Week where 30 local restaurants will be creating special vegan dishes for their menus. Each time someone purchases one of these dishes, $1 will support local vegan festival Vegfest. Participating restaurants include Raw Eatery & Market, The Coup, Village Flatbread Co., The Dandelion Cafe, Donna Mac, Cafe Koi and more. Try as many dishes as you can and vote for your favourites.
If you've lived in B.C., you may have gotten groceries and food from local supermarket chain Urban Fare in Vancouver or Kelowna. But now, you can also visit it here thanks to the opening of its first Alberta location in Calgary's Beltline neighbourhood. Spanning 26,869-square-feet, this huge marketplace opens on April 26 and features a wide selection of grocery products, a charcuterie and wine bar, fresh food stations, a Starbucks and more.
906 16 Ave. S.W., urbanfare.com
When: May 20
If you see a mass of tweed-wearing cyclists peddle by on the long weekend, you aren't going crazy — it's just the participants of the annual Tweed Ride YYC event. Back for another year on Victoria Day, this event supports Bicycles for Humanity. Those taking part in this year's leisurely ride are asked to don their best bicycle-friendly vintage or tweed attire for the journey.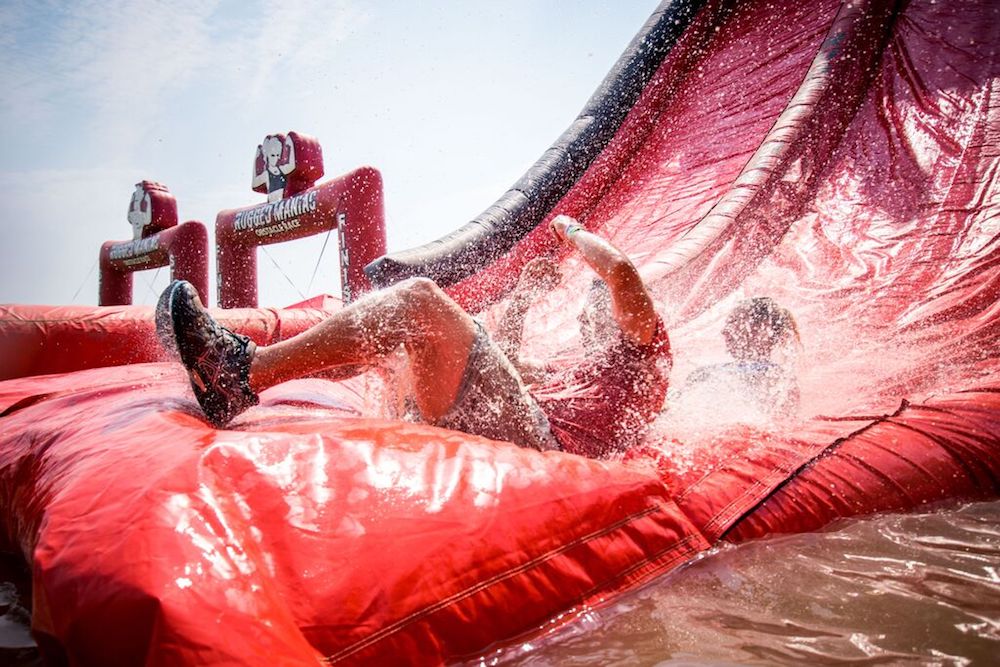 Calgary's spring and summer months are always filled with various outdoor runs and obstacle course races. There are at least 29 races and obstacle course events taking place this spring and summer alone, ranging from the Scotiabank Calgary Marathon on May 26 to the Rugged Maniac obstacle event on July 27.
Read More: Fun Runs, Serious Runs and Obstacle Course Races Coming Up
When: May 26
This year marks the 55th anniversary of the Calgary Marathon. There are several races you can take part in on May 26, including a 50K, a 42.2K, a 21.1K, a 10K or a 5K family walk and run. If you're really ambitious, you can try to run in two races (the 5K family walk and run, plus any other one) to get a special two-piece, 55th anniversary medal.
Stampede Park, calgarymarathon.com
When: May 24
The Alberta Children's Hospital Foundation is currently raising funds for the new Centre for Child and Adolescent Mental Health. You can show your support for this project at its upcoming fundraising event, Crescendo. The night features Alberta talent performing classic rock music and songs live at the Jack Singer Concert Hall.
Jack Singer Concert Hall, Arts Commons, childrenshospital.ab.ca
When: May 24 to 25
With last year's 10th anniversary event successfully behind it, ParkShow is back with a two-night fashion show and market event this month. Show off your personal style while checking out the latest fashions from emerging local designers at Manulife Place.
Manulife Place, 707 Fifth, ourparkonline.com
When: May 25
After a successful inaugural year, East Town Get Down is back. This music festival takes place at various venues along International Avenue and is a high energy night of great independent music. This year's lineup hasn't been revealed yet, but last year saw performances by more than 60 bands ranging from The Dudes to Rae Spoon. Get a wristband for $40 (which also covers the cost of Calgary Transit and bowling) and hop from show to show.
International Avenue, easttowngetdown.ca
When: First home game on May 31
Calgary may not have its own baseball team anymore, but you can still watch the collegiate baseball team in Okotoks play a game this summer. The Okotoks Dawgs are part of the Western Major Baseball League and their first 2019 home game will be against the Edmonton Prospects on May 31 out at Seaman Stadium. If you can't make this game, you can still watch them play against teams from Edmonton, Fort McMurray, Brooks, Lethbridge, Regina, Weyburn, Medicine Hat or Swift Current at one of their 27 other home games this summer.
Seaman Stadium, 256 Don Seaman Way, Okotoks, dawgsbaseball.ca