Putting out your first album is an arrival in the world of comedy, and the chants of her name opening Brittany Lyseng's Going Up prove she has arrived indeed. The Calgary native was a SiriusXM Next Top Comic finalist in 2018, has played Just For Laughs and is signed to industry heavyweight Yuk Yuk's for live performances, but it's this robust collection of uproarious tales grounded in lived experience that best exemplifies her on-stage savvy.
The album — with stories about falling off a barstool, strange encounters in the woods and her experiences as the "first female elevator mechanic in Western Canada" — was released on October 17 on the Comedy Here Often? imprint of 604 Records, the label owned by attorney Jonathan Simkim and Nickelback frontman Chad Kroeger. For scale, it should be mentioned that 604 Records has released music by artists such as Carly Rae Jepsen, Theory of a Deadman and Mariana's Trench.
The offer from 604 Records was unexpected. Simkin was looking for a comedian who was ready for the challenge of an album and took the advice of Ben Miner of SiriusXM's comedy division to get in touch with Lyseng. "I was thinking, 'oh my God, this can't be real, you know?' Holy smokes," she recalls. "I said yes pretty quickly. It was something that I had been thinking of doing, and I just didn't have the means to start the process of getting an album recorded."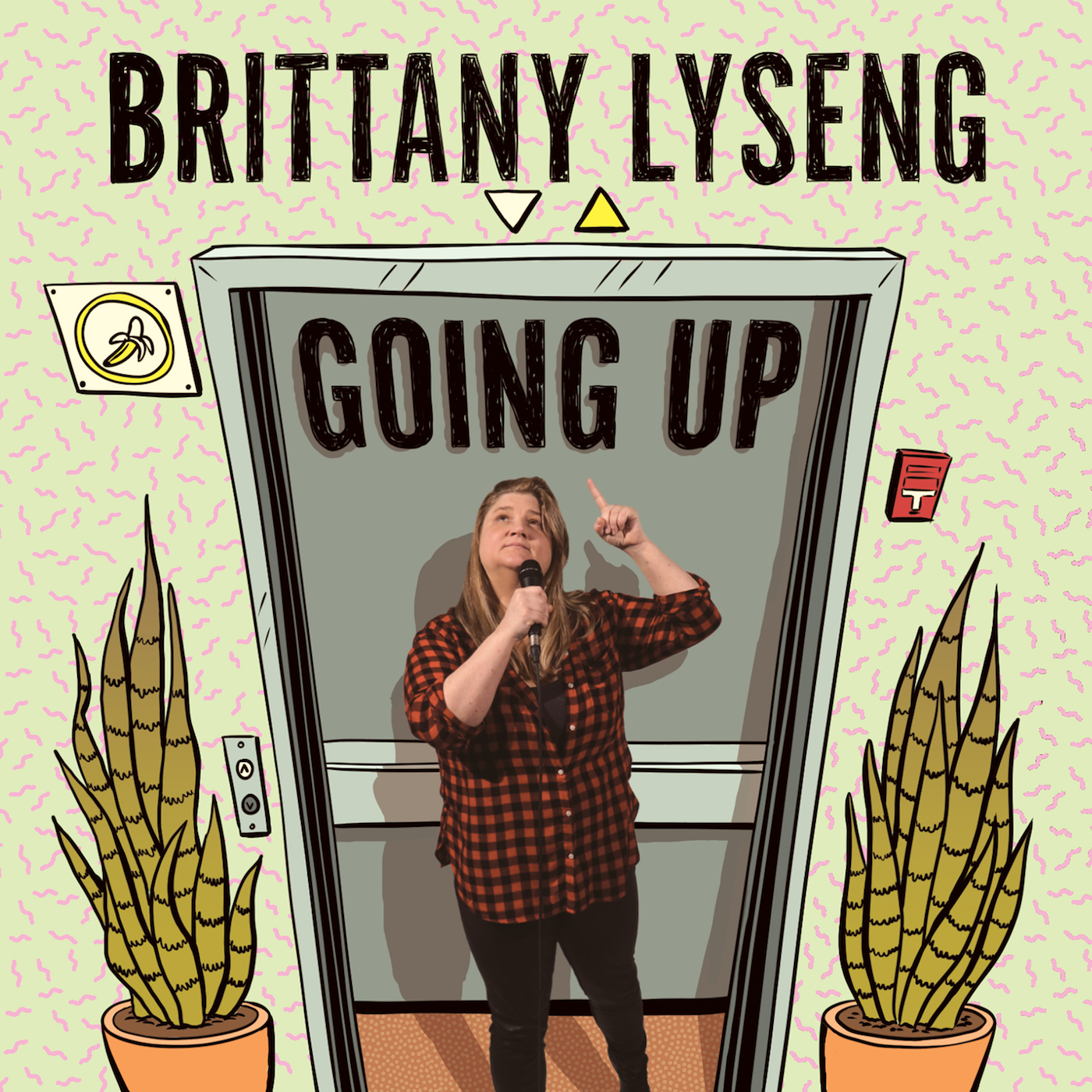 Going Up was recorded over three nights of performances in Vancouver. The title of the album has a double meaning, referencing both Lyseng's rise and past as an elevator mechanic, a job she held for 12 years. "I had a career lined up and that's what I had intended to do for for the rest of my life, really," she says. However, a health scare in the family made her realize that she needed to pursue her dreams.
"[My dad] suffered a heart attack and he's fine, now,  but at the time it was just kind of a wake up call. Life is a lot shorter than you think it is."
Within six month of honing her craft on stages at venues like Broken City and the Oak Tree Tavern, she signed to Yuk Yuk's for live shows and became a nationally touring act. Making it national in such a short span of time certainly comes with a sense of satisfaction, but it wasn't all puppies and unicorns.
Read more: Where to See a Comedy Show in Calgary
"It was becoming such a conflict because on the weekend I was touring from coast to coast. I'd get back on Sunday night, whether I had just driven 12 hours or gotten off a plane, and I just went back to work the next day," she says. Eventually, she had to choose between comedy and a "day job" and, well, you get the picture.
Touring can be tough even without a full-time job. A national tour isn't just for a comedian's fans in urban centres. It also includes fundraisers, corporate events, shows in small towns with little appetite for blue jokes and, shall we say, less than ideal accommodations. But Lyseng says both the highs and lows are invaluable for developing solid material.
"What makes you good is going out on the road and doing these crappy little gigs in cities where maybe they didn't even know comedy was supposed to happen that night. It's like going to the weight room and lifting weights," she says. "Being in your own city, you're not getting a very good gauge on how you'll do nationally. Each city has its own unique audiences and unique point of views."
The material on Going Up is the product of six years of work, meticulously crafting and revising jokes based in part on audience reactions. As for what's next, Lyseng says she'll be developing new material while she continues to tour across the country. In Calgary, you can see her at at the Oak Tree Tavern (Jupiter Comedy) on November 20, Tea House on November 28, Born Colorado Brewing on December 12 and Yuk Yuk's December 13.
Want even more Lyseng? She can also be heard on a new two-part compilation of Yuk Yuk's comics entitled The Great Canadian Comedy Rumble: 604 vs. 416 coming out via 604 Records the weeks of November 25 and December 9.