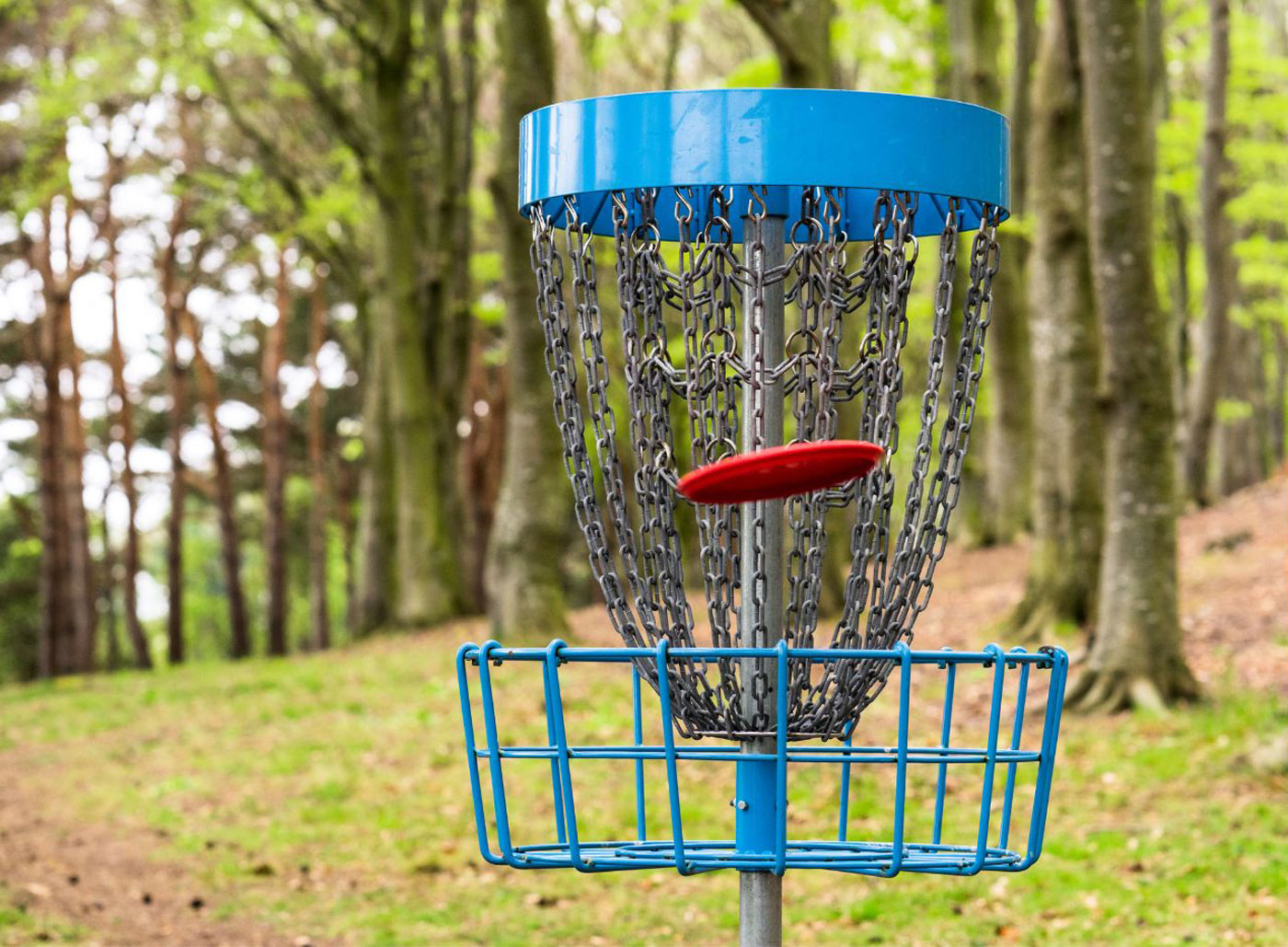 There are tons of great ways to spend time outside in Calgary during the summer — and one of them is disc golf. Also known as frisbee golf, or "frolf," disc golf is fun, budget-friendly and relatively easy to play, and the city boasts plenty of beautiful courses where you can give the sport a try.
Here are a few things to know before getting started.
How to Play Disc Golf
In disc golf, the object is to throw a disc from a concrete tee pad and sink it into an elevated metal basket in as few throws as possible. Most courses in the city consist of either nine or 18 "holes," each with a set par. Holes range in distance from 100 metres to more than 400 m.
Often, experienced players will have a variety of discs they use for different types of shots, such as putting or driving. But more casual players can play the game with just one disc.
Unlike at a regular golf course, there are no tee times for disc golf — you can just show up with a disc to play, but remember to be respectful of those ahead of you and wait for them to clear the way before you start throwing. A full list of rules can be found on the Professional Disc Golf Association (PDGA) website.
Where to Play Disc Golf in Calgary
There are currently three permanent City-run courses, open from 5 a.m. to 11 p.m.: Baker Park, Forest Lawn and David Richardson Memorial Disc Golf Park (the latter is closed for now due to ongoing course restoration work). A fourth permanent course, called Currie Reservoir, is run by the Calgary Disc Golf Club (CDGC). The CDGC, which is a volunteer-run organization, sets up and maintains several temporary courses as well; the group currently oversees 13 temporary courses in the city, a full list of which can be found here.
In addition to the public courses in Calgary, which are free to play, there are four private courses in the city, including Lloyd Park, where the entrance fee is $5 a day or $35 yearly. There are also courses at Park 96, Lake Midnapore and Lake Sundance, but these three require you to be a member of their respective community associations.
Places to Play Outside of Calgary
There are a number of courses just outside of the city where you can play as well, including two courses in Strathmore, one in Okotoks and one in Redwood Meadows. All four of these courses are free and follow the same rules as those in the city.
Another option is WJ Homestead Disc Golf Course, which a private course located southwest of Calgary in the foothills and is accessible with a membership starting at $75. Non-member groups can book to play this course ahead of time, however — the cost for this is $20 and includes rentals.
Where to Buy and Rent Equipment
Disc golf is a relatively low-cost sport. In terms of equipment, a single disc will be enough to start you off. Discs generally cost around $20 each, and many major sporting goods stores carry them. There are also starter kits available, most of which include at least three different types of discs (one for putting, one for driving and one for mid-range shots).
If you'd like some guidance on which discs to buy, there are a few specialty shops around the city — including Don's Disc Golf (part of Don's Hobby Shop) and Lifesport —  where you can seek out advice from knowledgeable staff and choose from a wider selection of discs. Switching Gear YYC, an outdoor gear and sports equipment consignment store, is another great choice for used discs.
If you'd rather rent your discs, Lifesport offers rentals that begin at $15 a day for a starter set, or $3 a day for a single disc. WJ Homestead Disc Golf Course also offers rentals for those playing on the course, starting at $2 per disc, or $5 for a set of three.
No matter where you choose to get your discs, or which course you decide to try first, be sure to remember the number one rule of disc golf: Have fun and enjoy your time in the sun.