My first glimpse of the Canadian Rocky Mountains was in the winter of 2003 on a ski trip to Fernie. My travel buddy and I had set out driving from the Calgary International Airport and I can still remember the moment when I caught sight of the peaks in the distance.
"I expected them to be bigger," I said.
He rolled his eyes and replied, "big, but still far away."
To my horror and embarrassment, this exchange became a running joke at dinner parties and social gatherings for years to come.
In my defense, I didn't know any better. I had spent much of my life up to that point in London, England, and my perspective on the natural world was lacking. I was well versed in navigating the dense, urban sprawl of the city but far less aware when it came to deciphering nature and the wilderness. The following morning, as I sat in the snow at the top of the Elk chair at Fernie Alpine Resort and clipped into my snowboard, I looked out on the expansive, snowcapped vista, and felt a sense of peace and belonging that I had never experienced before. The mountains had captured my heart.
I moved to Canada permanently a couple of years later and my desire to be close to the Rockies topped my shortlist when the time came to choose my home base. Calgary felt like a natural choice — on a clear day, the Rockies glisten in the distance, and the charming mountain towns of Canmore and Banff are a mere hour's drive away.
When I'm asked, "Why Canada; why Calgary?" my answer is always the same: "the mountains."
And, I'm certainly not alone. "Being close to the mountains" is a common answer when you ask fellow Calgarians what they like about living here, or why they chose here over other Canadian locales. And during times when you can't physically be out there, you can still appreciate mountain culture from your sofa or armchair, one that is hopefully positioned near a window with a view of the Rockies, big, but still far away.
See the Mountains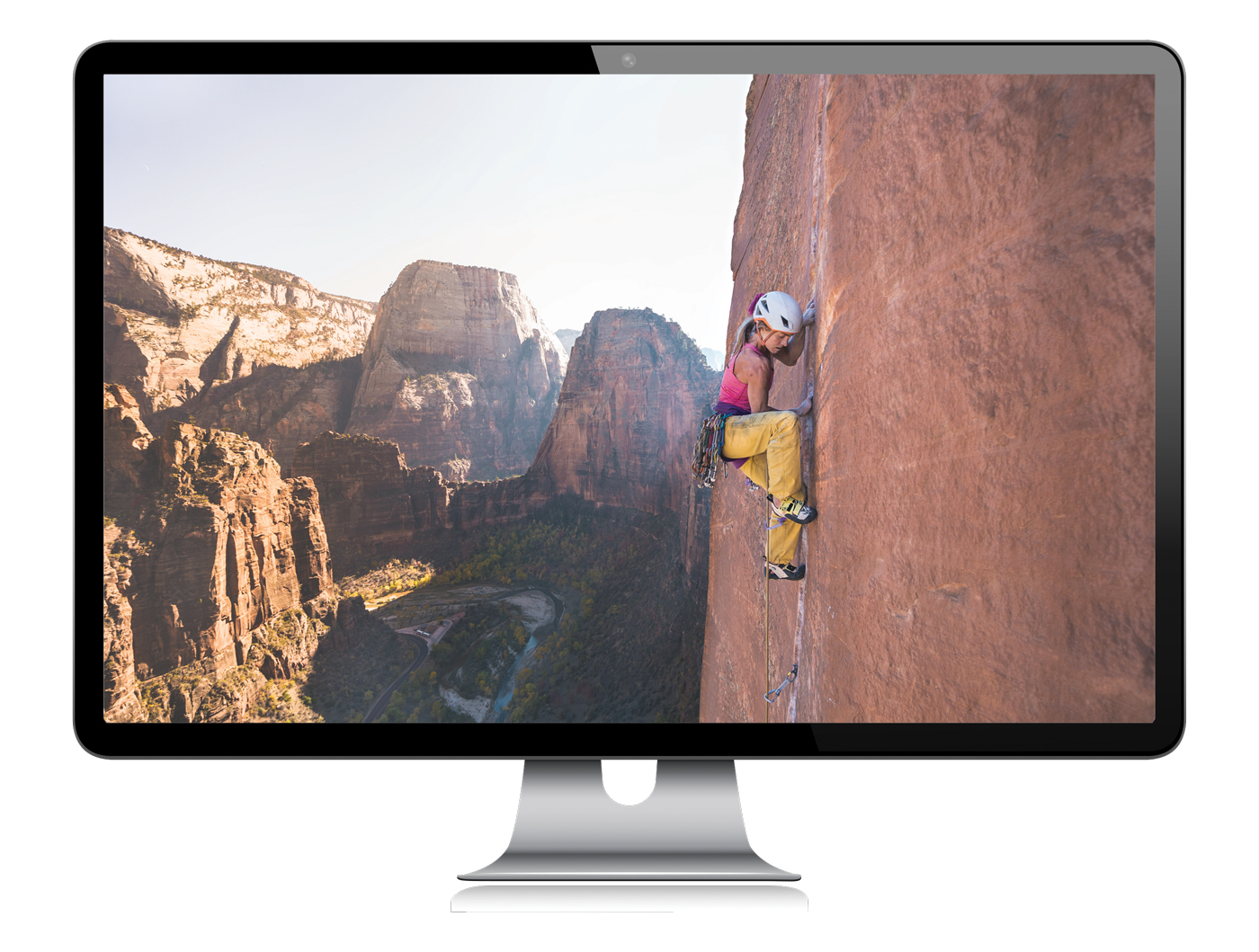 The Banff Centre Mountain Film and Book Festival goes back 45 years and is one of the premier mountain film festivals in the world. The nine-day event happens annually in October-November and celebrates all aspects of mountain culture, from sport to environmentalism. Outside of the main event, there's a popular World Tour of award-winning films. This year, with many tour screenings either postponed or cancelled, the Banff Centre has put a curated selection of finalist films from the 2018 and 2019 festivals online at banffcentre.ca/film-fest-at-home. Selections include the 2019 festival film Speak To Me Softly, a peek inside the inner struggle and self-doubt of rock climber Jenny Abegg.
Beyond the Banff Centre, the Whyte Museum of the Canadian Rockies virtual exhibitions offer in-depth looks at some of the people who shaped the region. You can learn more about the Brewster family, one of Banff's most prominent clans that was known as the "Royal Family of the Rockies," or William C. Van Horne, the Canadian Pacific Railway general manager, who founded CP Hotels and, as an amateur architect, helped plan the Fairmont Banff Springs.
If it's breathtaking mountain photography you're looking for, Banff-based photographer Paul Zizka's book The Canadian Rockies: Rediscovered is a weighty hardcover collection of gorgeous imagery of alpine landscapes and portraits and action shots of the athletes and adventurers who play in them. You can order the book through Zizka's online store (shoppaulzizkaphoto.com) or major retailers
Taste the Mountains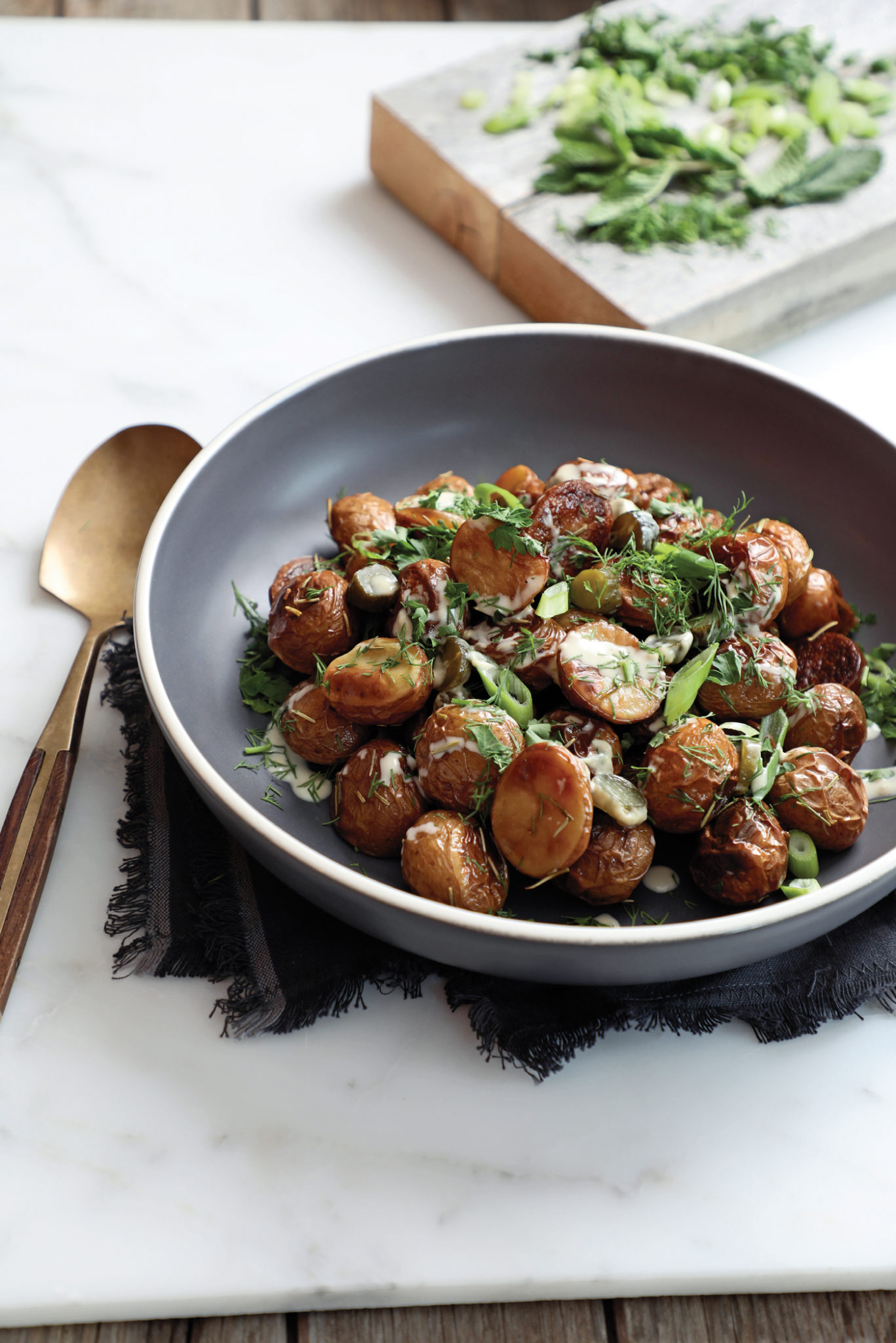 Chef Katie Mitzel shares some of her favourite dishes served up during her time working in some of the Rockies' best-loved backcountry lodges, including Assiniboine Lodge, Skoki Lodge, Mistaya Lodge and Shadow Lake Lodge, in Rocky Mountain Cooking (Penguin Random House Canada). While you flip through Mitzel's cookbook or swipe the pages of the e-book version of "recipes to bring Canada's backcountry home," sip one of the spirits produced by Banff's Park Distillery, made with glacial waters that originate high in the Rockies and become mineral-rich as they journey down the mountain. Stock up your bar cart with Park's elevated gin, vodka and rye, then go online to parkdistillery.com for cocktail recipes.
Read the Mountains
Mountain culture is a vast literary genre that spans everything from biography to geology, and there is much out there on the people and places of the regional mountain areas.
In Lizzie Rummel: Baroness of the Canadian Rockies, author Ruth Oltmann chronicles the riches-to-rags-to-national-hero story of the environmentalist and explorer, who was known for being humble, hardworking and passionate about the outdoors. Follow Rummel's journey from German aristocracy to chambermaid, guide and host at Mount Assiniboine Lodge to managing Skoki Lodge, high in the mountains northeast of Lake Louise, to finally realizing her dream with her purchase of Sunburst Lake Lodge.
The central character in A Castle in the Wilderness: The Story of the Banff Springs Hotel by Bart Robinson, is no mere hotel. Rather, it's an institution whose story is integral to that of the surrounding Park. Robinson's book offers extensive insight into "The Springs" (now part of the Fairmont brand), from how much it cost to build, to the famous visitors who have stayed there.
For a fictional offering set in the Rockies, Ridgerunner by Gil Adamson (House of Anansi Press, set for release on May 12) follows William Moreland, a notorious thief known as "the Ridgerunner," as he travels the backcountry on a quest to retrieve his son from the care of a nun named Sister Beatrice and return to his family's secluded cabin.
For young readers, Canmore-based children's book author and illustrator Jocey Asnong encourages kids to dream of playing in high-up places through her Nuptse and Lhotse series. In Nuptse & Lhotse Go to the Rockies Asnong's two courageous cat characters are on a quest to help Mrs. Jasper find her lost bear cubs.