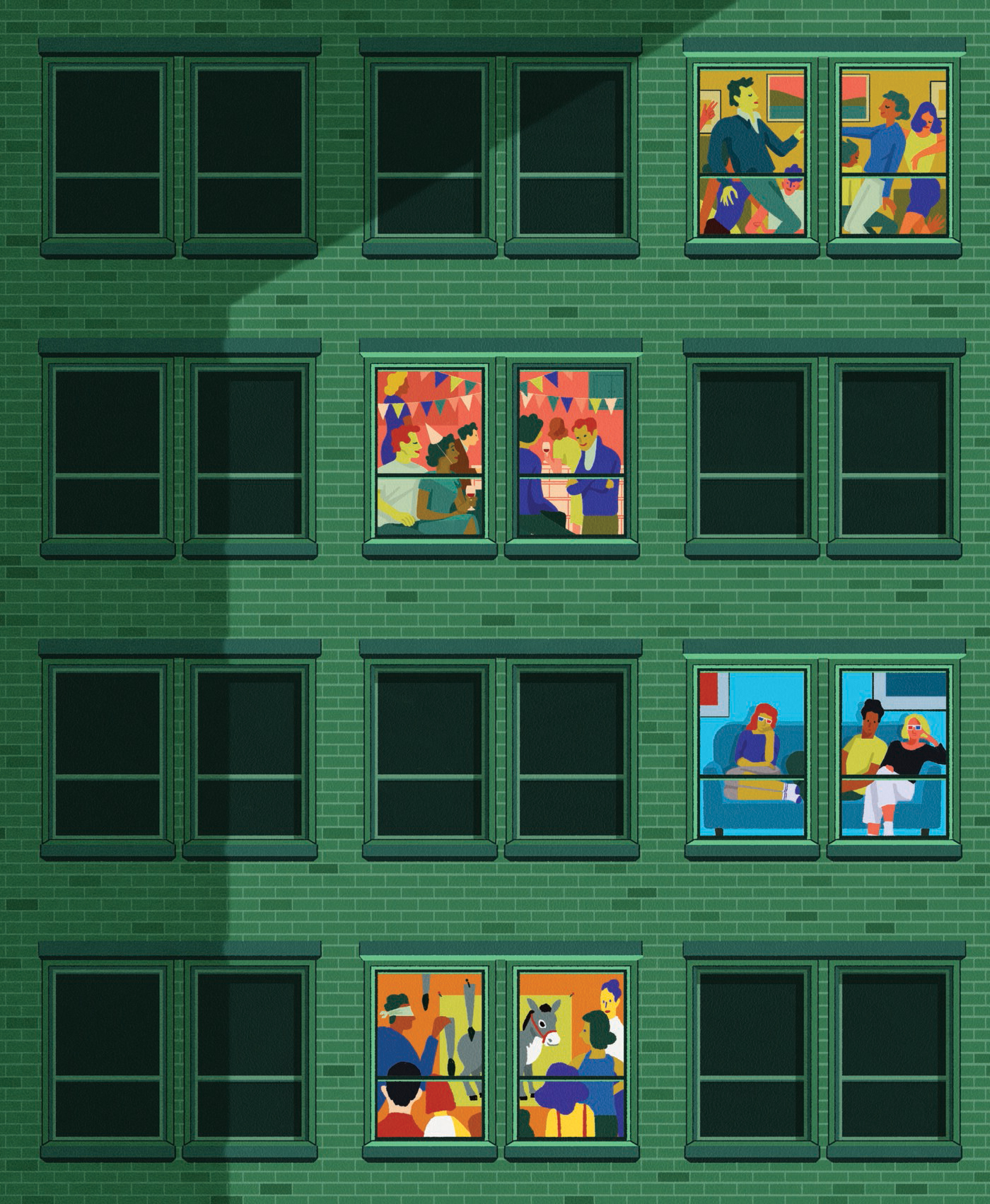 A modern house party usually means mingling over food and drinks, but wine and chitchat isn't always enough to keep people engaged. It may seem counterintuitive, but sometimes declaring a theme or organizing a formal activity can actually make for easier hosting. You don't have to mitigate any social awkwardness with guests who don't have much to say to one another, and once the fun and games wrap up, guests will naturally start to leave, allowing for a more compact event. The sky's the limit when it comes to themes, but here are a few ideas to get you started.
Prosecco, popcorn, and a movie
Invite as many people as can comfortably fit in your living room over for a classic movie, complemented with bubbles and salty snacks. Choose a film that everyone knows so you can socialize without missing out on the action.
Cookies!
Throw an afternoon family-friendly soirée built around holiday cookies or other treats, like ice cream sundaes. Adults and kids can partake in cookie decorating or build-your-own sundae stations while enjoying a quick visit. Without any savoury food on deck, everyone will have disappeared by dinnertime, leaving you to binge-watch Netflix on the couch for the rest of the night.
Old-school party games
Remember those old-timey party games that mid-century etiquette columnists used to recommend to "break the ice?" Grease your party's social wheels by introducing activities like "Who am I?" (the one where guests adhere sticky notes with the name of a celebrity on their forehead and ask others questions to help them guess the name) or placing conversation cards around the room. It's corny, but corny equals fun!