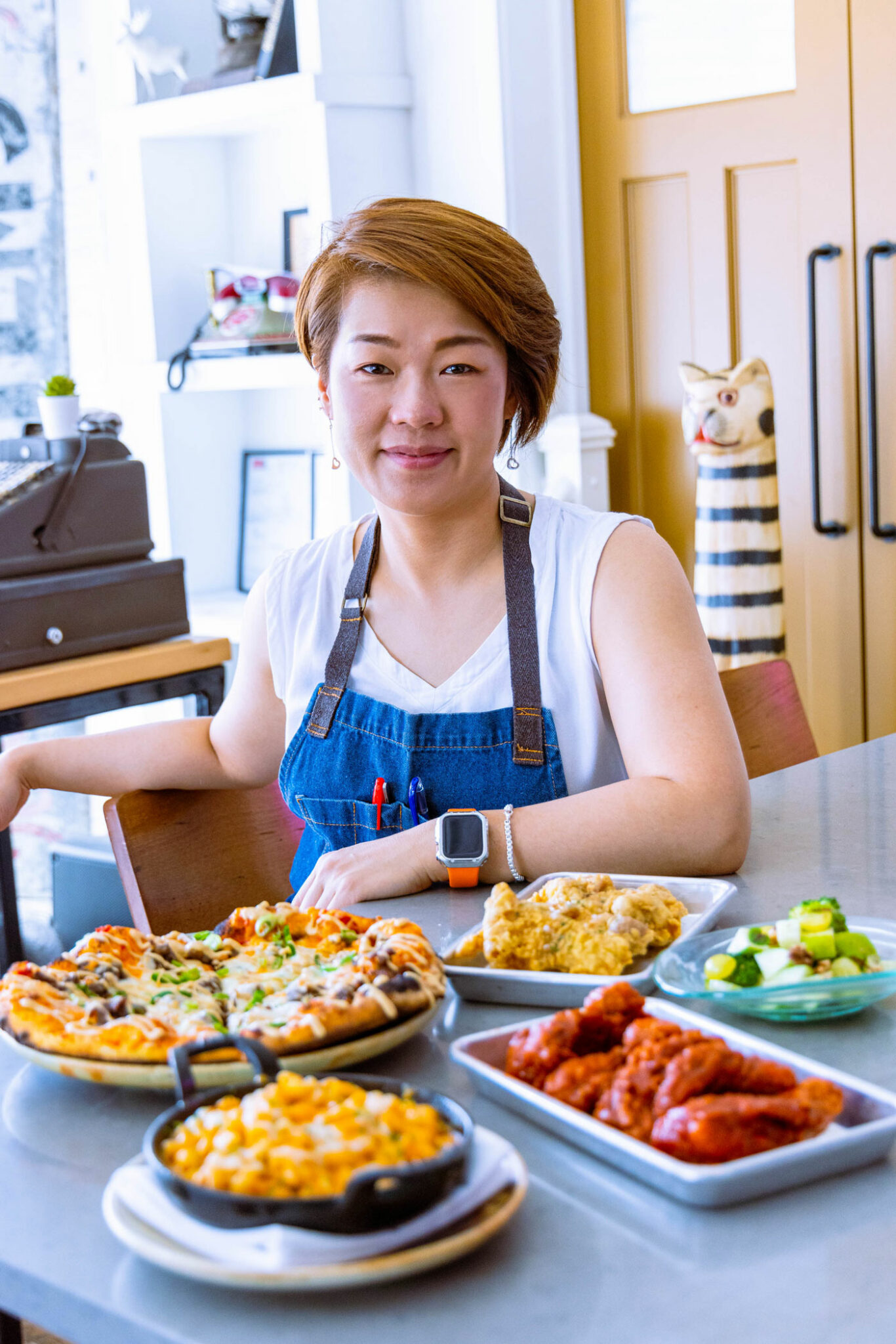 The array of dishes on the pass at Jin Bar brings to mind a night out in Seoul's Cheongdam district — a place where Bentley dealerships and Birkin bags in display windows give way to side streets filled with chi-maek (a portmanteau of "chicken" and "maekju" meaning "beer") restaurants full of laughing office workers with their ties undone, cute couples on casual dates and groups of university friends out for the night.
Chef-owner Jinhee Lee's award-winning skills and passion for fine dining are showcased in the perfectly consistent slices of ahi tuna swimming in patterned swirls of yuzu soy. But there's soul here, too, in the dangerous-red hue of the buldak (another portmanteau of "bul," meaning "fire," and "dak" meaning "chicken"), and the bubbling cheese on the hot beef bulgogi pizzas fresh from the gas-fired oven. Lee's zeal for showcasing Korean flavours extends to the bar, where cocktails such as the Jin-Jin mule, are enriched with candied ginger and dehydrated yuzu, and an ever-changing list of local beers are on hand to pair with the crunchy and spicy chicken.
Jin, meaning "true," is an accurate description of Jin Bar and of Lee herself. The dishes she is creating here are drawn from her memories, then dutifully reproduced and elevated through her own culinary imagination.
24 4 St. N.E., 587-349-9008, jinbar.ca, @jinbaryyc