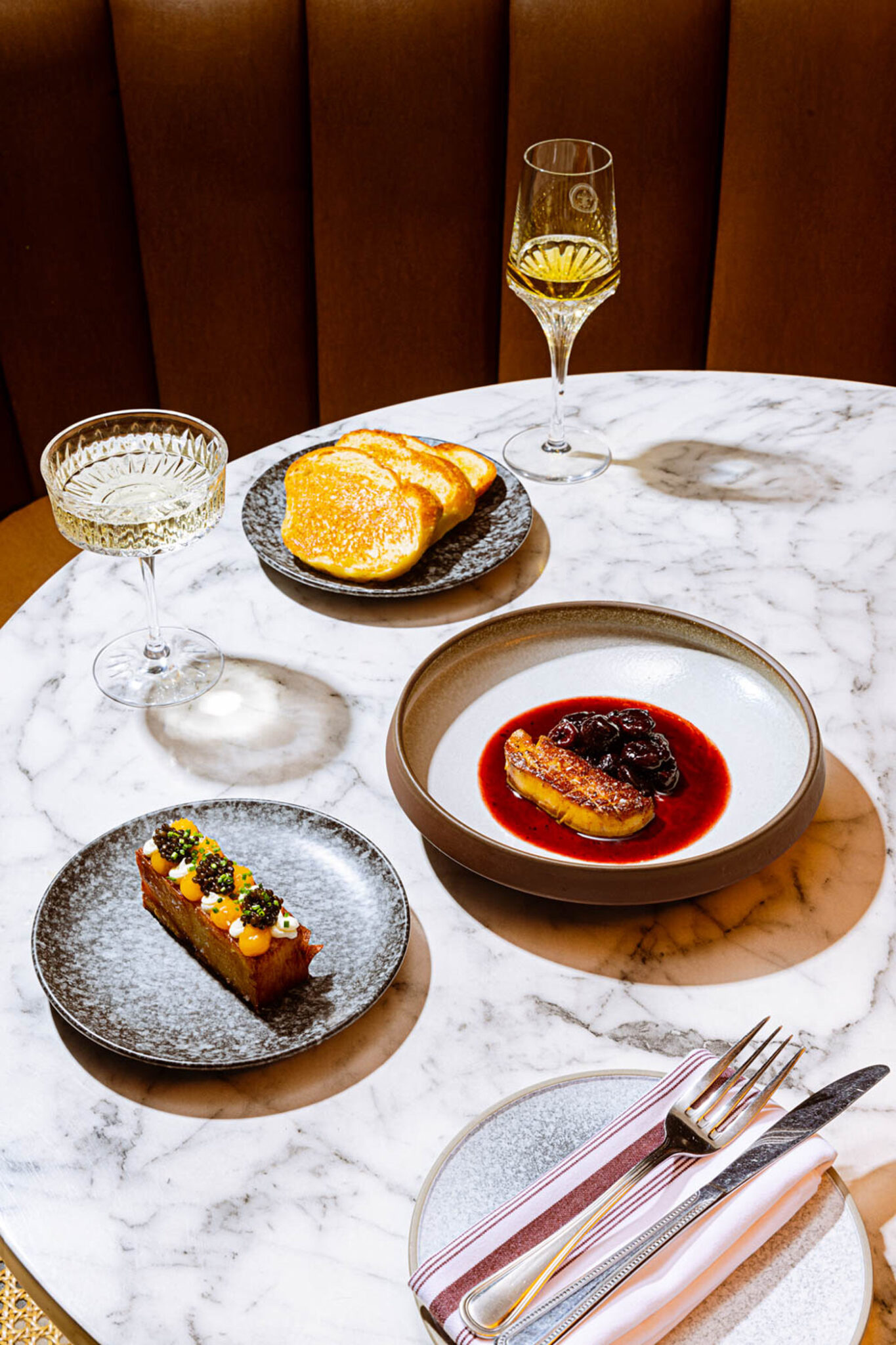 When it opened
January 2022
Who's behind it?
Managing partners James Martin and chef Mike Pigot.
Why we love it already
Mike Pigot has a strong local following from his pandemic-born Pigot's Burger Club, but Pat & Betty restaurant gives him a chance to do something a little closer to fine-dining. The food at Pat & Betty is high-luxury — oysters, caviar, foie gras and other delights abound — but the atmosphere in the Victoria Park restaurant is young and lively. The share-plate menu and two-level eclectic-chic room is as conducive to a night of drinks and snacks as it is a full multi-course dinner.
1217 1 St. S.W., patandbetty.com, @patandbettys