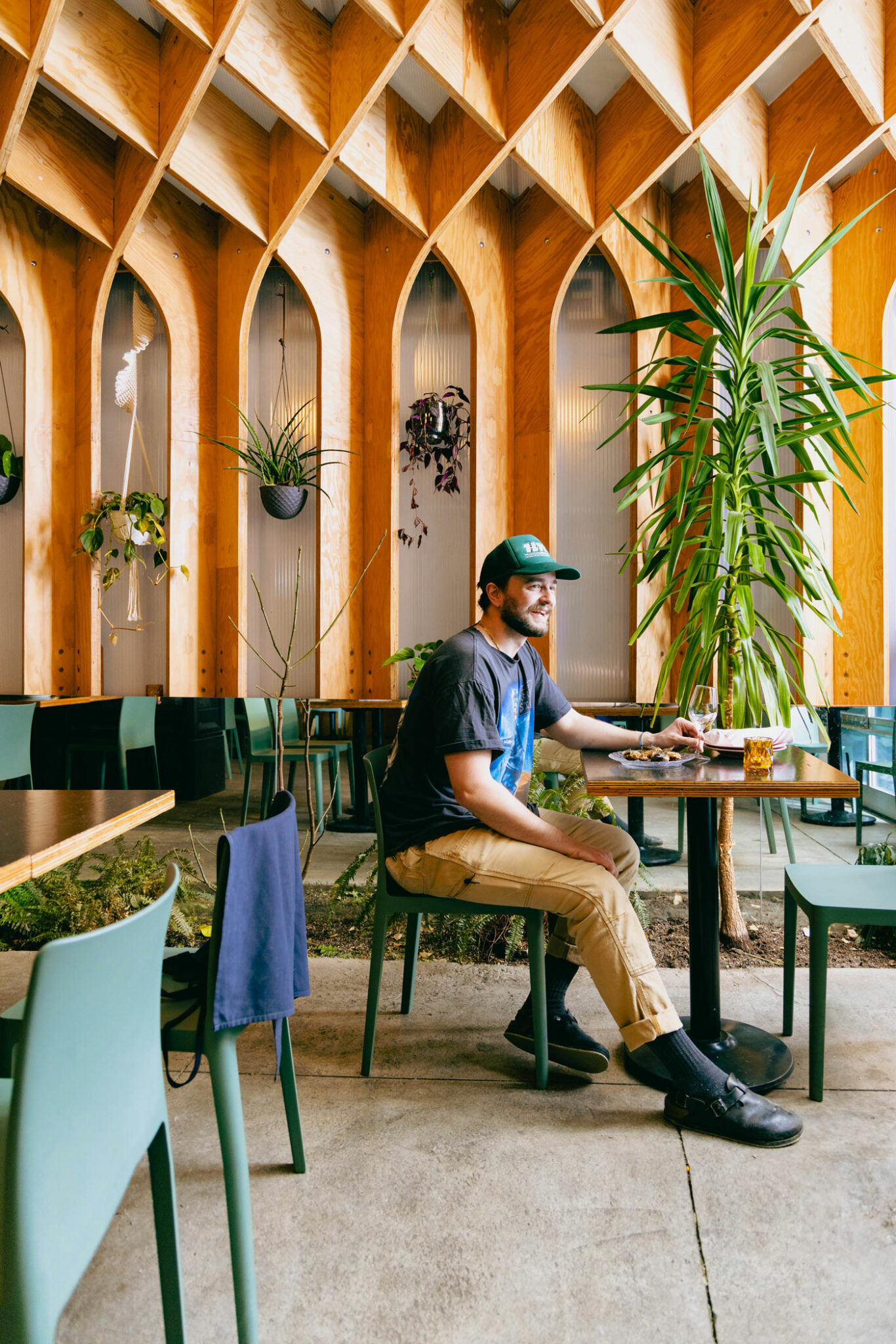 When it was announced in 2019 that the team from Sidewalk Citizen Bakery was taking over the restaurant in Central Memorial Park, many expected a repeat of the bakery counter in the Simmons Building in East Village. But owners Michal Lavi and Aviv Fried had bigger plans.
Park by Sidewalk Citizen took what was a difficult and cramped space and turned it into one of the most creatively designed dining rooms in the city. The former patio is now an all-weather solarium covered by a cathedral-meets-beehive wooden lattice that feels both elegant and sublimely natural, a descriptor that also matches the restaurant's eclectic and shareable food.
Park really caught its stride this past summer, bringing new chef Scott McKay on board. McKay's menu is Mediterranean-inspired, with plenty of seasonal flair, making great use of luxuriant ingredients and fresh vegetables. The Sidewalk Citizen pedigree shines through during the daytime with a sandwich-forward lunch menu and brunch items like the much-loved shakshuka.
At nighttime, though, the park gets dark and the restaurant and patio light up, with a beautifully curated wine list designed by Von Der Fels alum Thomas Dahlgren and a list of fragrant cocktails that match the food. Running a restaurant in a public building in a downtown park can be a challenge, but Park feels like it's destined to be in this space, a tiny oasis in the heart of the city.
340 13 Ave S.W., 403-263-2999, sidewalkcitizenbakery.com/parklanding, @parkbysidewalk
Hot Tip
While the solarium is undoubtedly picturesque, snag a spot on the parkside patio in the summertime for some prime people-watching.