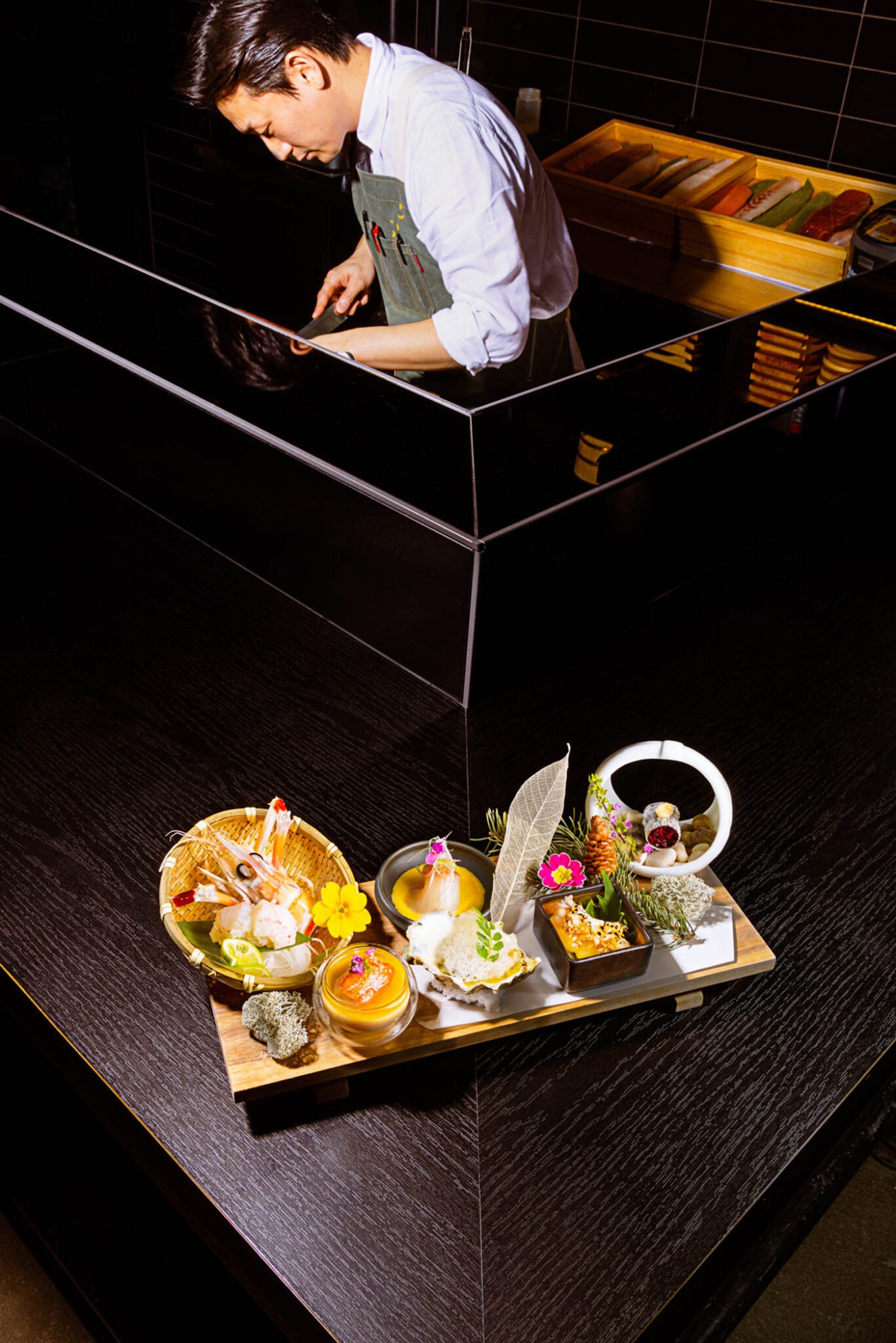 Who's behind it?
Chef-owner Darren MacLean (the name Nupo is inspired by his mother's maiden name, Nuponnen), Shokunin Collective.
What's on the menu?
Fish- and vegetable-forward dishes with nods to Eastern Asia, and a six-seat omakase sushi bar.
Why we love this place
To rank on par with its international peers, a restaurant must demonstrate that it understands how to surpass the limitations of its ingredients, which takes time, care and dedication. It must allow for learning and exploration. It also must be able to communicate this to diners through the food, the ambiance and the attention to detail of the service.
Nupo is successful on all counts. The room at Alt Hotel in East Village is well lit and tastefully modern. Staff demonstrate expertise in pairing dishes with the bar's cocktail creations or selections from the sake list, with knowledge that extends beyond the origins of the bottles, to the polishing rate and production methods of the nihonshu they are pouring — uncommon outside of Japan.
Sushi snobs who save their appetites for infrequent trips to that country could save thousands and be just as well sated by staying a night in East Village and booking the omakase sushi experience (a multi-course menu determined by the chef) at Nupo. The care taken here in balancing and maximizing each component in each dish is laid bare through the simplicity of the fish, application of aging techniques and handling of the deceptively simple shari (sushi rice).
631 Confluence Way S.E., 587-353-1388, nupo.ca, @nupoyyc