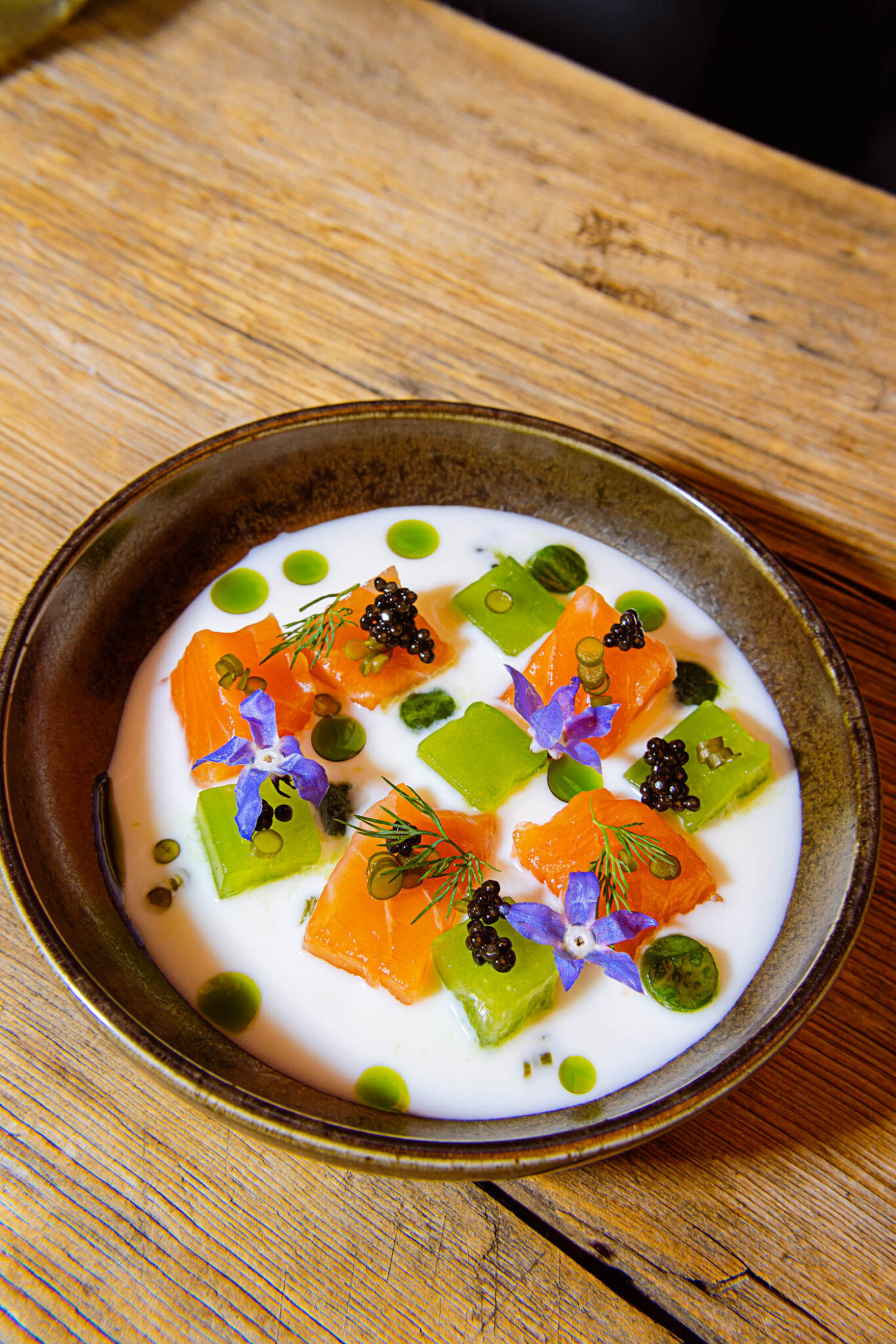 Who's behind it?
Proprietor Sal Howell first opened the restaurant more than 30 years ago; executive chef Scott Mackenzie has been on board since 2021.
What's on the menu?
Impeccably prepared Canadiana fare with an eye on regionality, seasonality and sustainability.
Why we love this place
Despite being right in the middle of the city, River Café is an oasis of calm and idyllic hospitality, with its warm wooden interior, inviting stone fireplace and water-facing patio. After some particularly challenging years, last summer was River Café's time to shine — glorious weather and a taste for the freshest of foods, paired with a Top 10 placing on the Canada's 100 Best restaurant rankings made that legendary patio the place to be. "It was our best patio season ever," says owner Sal Howell. "A lot of hard work, but we've never seen a summer like it."
While River Café feels like pure magic from the diner's perspective, it is that incredibly hard work that makes all the difference: front-of-house staff make guests feel like they're the only people in the room; executive chef Scott Mackenzie's food hits the perfect balance between luxury and craveability, with his à la carte dishes and signature tasting menus telling a story of what grows, lives and swims in the Canadian landscape; and longtime sommelier Bruce Soley ties it all together with one of the most carefully considered wine lists in the city. From its classic Highwood Crossing Red Fife sourdough bread to its Haida Gwaii halibut and Rangeland bison striploin, everything about River Café speaks to a greater vision of what it means to celebrate the very best of our country's land and people.
Prince's Island S.W., 403-261-7670, river-cafe.com, @rivercafeyyc