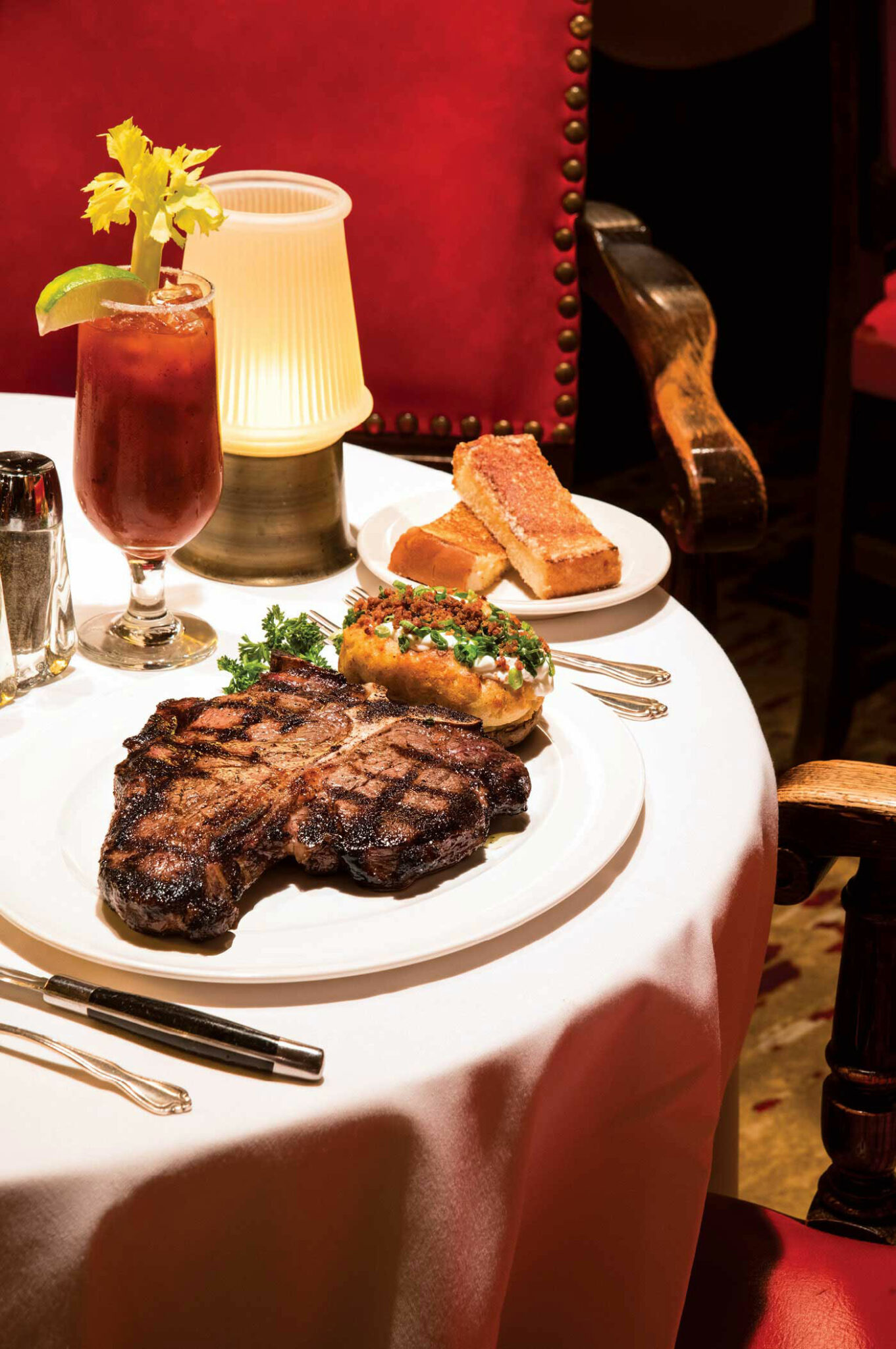 Chairman's Steakhouse gives a nod to the classics with menu items like the white tiger prawn cocktail, Waldorf salad and smoked rib-eye steak. If you can't decide what to eat, the daily feature menu offers some great suggestions. And this steakhouse isn't just for adults, either — the kid's menu delivers its own classics like a four-ounce tenderloin or mac and cheese.
2251 Mahogany Blvd. S.E., 587-291-9898, chairmans.ca, @chairmansyyc 
Vintage means well-aged and practiced, which is exactly what Vintage Chophouse & Tavern offers with its steak selection. Choose between different cuts, cooking methods and either Canadian beef or Tajima Wagyu. Be sure to also look over the impressive list of more than 600 wines to pair with your meal.
320 11 Ave. S.W., 403-262-7262, vintagechophouse.com, @vintagechopyyc
When it comes to steak, Alberta beef is a top choice. This is why Modern Steak owns its own local ranches and the menu even tells you which ranch your steak came from. A top choice is the filet trio, which features three different types of beef, including traditional, natural and grass-fed.
107 10A St. N.W., 403-670-6873; 100 8 Ave. S.E., 403-244-3600; modernsteak.ca, @modernsteakca
Caesar's Steakhouse hand cuts all its steaks to order then charbroils them on an open-flame grill. Each side dish is designed to be a perfect pairing, so you can't go wrong with any choice. If you dine in, part of the experience includes preparing your meal table-side.
512 4 Ave. S.W., 403-264-1222; 110, 10816 Macleod Tr. S.E. (Willow Park Village), 403-278-3930, caesarssteakhouse.com, @caesarssteak
A highlight at Ruth's Chris Steak House is the two- or three-course prime time dinner menu. The steak may be the feature attraction, but the dessert and sides selection — which includes lobster bisque and chocolate sin cake — shine just as bright. There are also gluten-friendly options and a kid's menu.
294, 115 9 Ave. S.E. (Calgary Tower), 403-246-3636, ruthschrissteakhouse.ca/calgary, @ruthschrisyyc