The community of Brentwood is a perennial Top 10 finisher in Avenue's Best Neighbourhoods survey. The abundance of parks, schools, recreational facilities and shopping has always helped it to rack up an enviable ranking. The neighbourhood scores well thanks to its consistency and old-school community feel with lots of engagement and tons of amenities, established businesses and parks. But this year is the first time that the northwest community has claimed the top overall spot.
Established in 1960, Brentwood sits in a pocket just south of Nose Hill Park and north of the University of Calgary, with quick access to both the mountains and the city's core. But the neighbourhood's appeal goes beyond that convenient location. Like so many communities of its vintage, it has streets lined with mature trees and modest, but well-kept homes. But despite its age, Brentwood feels as vibrant now as it did 30 years ago, if not more so.
Lee Hunt, who has lived in Brentwood for almost four decades and writes a monthly column for the Brentwood Bugle newsletter, says she has seen many of her older neighbours move on, making room for the next generation.
"It's rejuvenating again," Hunt says. "We're seeing more younger families. On our street we have got two 'little people' in one house, and three in another. And you see more and more activities in the community centre, and for younger families."
Brentwood ranks second in the city for its number of community schools. There are several highly ranked elementary schools, plus two junior highs and Sir Winston Churchill High School all within Brentwood's boundaries, meaning all those kids can attend every level of school within 
their own neighbourhood.
A key draw for almost every demographic is Brentwood's walkability, both in terms of parks and pathways and easy access to grocery stores, restaurants and other shops. There are medium-sized malls at either end of the community, allowing residents to walk (or take a short drive) to get whatever it is they may need. Those wanting to go farther afield can easily hop on a CTrain at the nearby Dalhousie or Brentwood stations.
Of course, a neighbourhood is nothing without its people and Brentwood's biggest asset may be its high degree of community engagement. This is not a transient neighbourhood — with 52.7 per cent of residences occupied by the owner, Brentwood is the kind of place that people come to settle, to raise a family, to live somewhere they can retire.
The convenient access to the rest of the city via roads such as Crowchild Trail and John Laurie Boulevard 
attracts residents with a wide range of experience and points of view, many of whom work to maintain Brentwood's strengths.
"Brentwood is undergoing a lot of change," says Melanie Swailes, a longtime resident who serves as chair of the Brentwood Community Association's development and transportation committee. "The community was mostly built in the '60s, so a lot of things are over 50 years old and we're seeing some redevelopment take place. We started our committee in 2017 because we felt we really needed to have a voice in how the community is being developed around us."
To that point, there have been several large-scale development permits in the area, residential towers are shooting up in the southeast corner of the community, aging shopping centres have been scheduled for overhauls and, as sprawl continues, this suburban neighbourhood feels closer to the inner city than ever before.
Retaining an established neighbourhood's signature flavour can be challenging, but if the current level of engagement and energy within the community is any indication, Brentwood is poised to be a top neighbourhood for many years, if not generations, to come.
Community Highlights
A bright and modern public library branch, Nose Hill is small enough to maintain a community vibe, but large enough that it has a nice-sized children's space, an area for teens and bookable meeting rooms. Adjacent to the Sir Winston Churchill Aquatic & Recreation Centre and Brentwood Sportsplex, families often incorporate a trip to the library into their weekend or after-school plans.
1530 Northmount Dr. N.W., calgarylibrary.ca
Northland Village may not be as glitzy as CF Chinook Centre, but Brentwooders are happy to have a convenient mall without the traffic of bigger shopping centres. Home to anchors Walmart and Winners, Northland tenants also include Goodlife Fitness, a barbershop, drugstore, dentist and other health services, tutoring services and restaurants.
5111 Northland Dr. N.W., 403-974-0050, northlandvillagemall.ca
A bakery staple since 2000, Prairie Mill specializes in organic breads made from heritage and whole grains. Brentwood residents often stop by more than once a week to get daily specials like jalapeno-cheddar and apple-caramel loaves.
4820 Northland Dr. N.W., 403-282-6455, prairiemillbread.com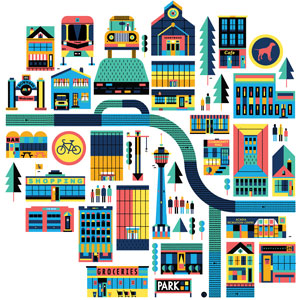 Sponsored by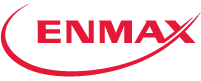 This content was produced by Avenue Magazine. The advertiser had no influence over this editorial.