Each March, Calgarians salivate at the arrival of Avenue's list of Calgary's Best Restaurants. Following the issue's launch, readers are able to indulge in a private dining experience at six of the restaurants on the list during our annual Dinner Series event.
On September 12, we hosted our fourth Dinner Series event at Alloy, which has been on our list of Calgary's Best Restaurants every year since it opened 12 years ago.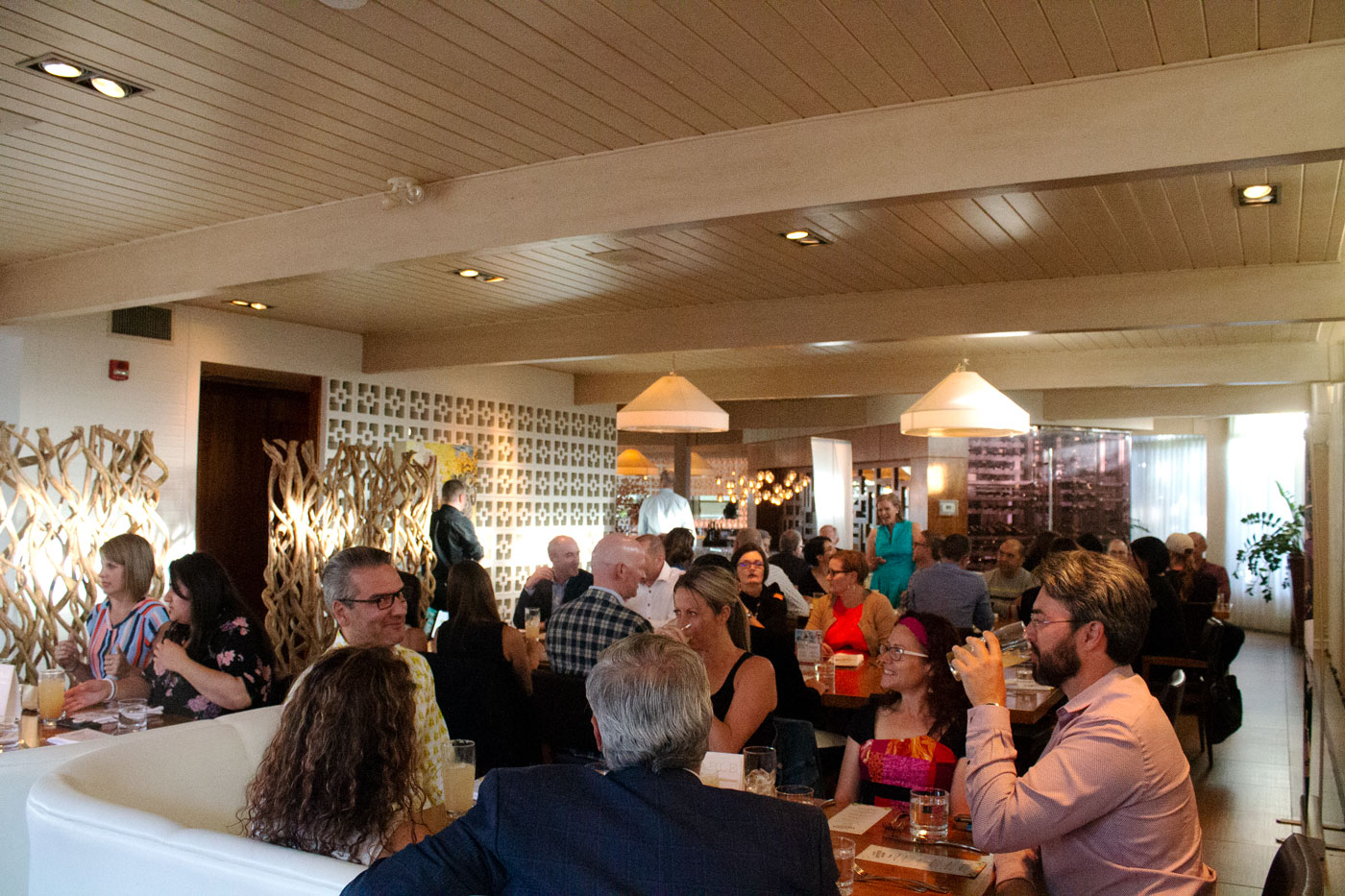 This year, the team at Alloy wanted to do something a bit different by introducing a beer pairing instead of a wine pairing. The pairing pays homage to the restaurant's home in Calgary's self-proclaimed Barley Belt and shows that beer can highlight a fine dining culinary experience. All of the local breweries featured during the event were also included in our May issue, which listed the winners of the annual Alberta Beer Awards.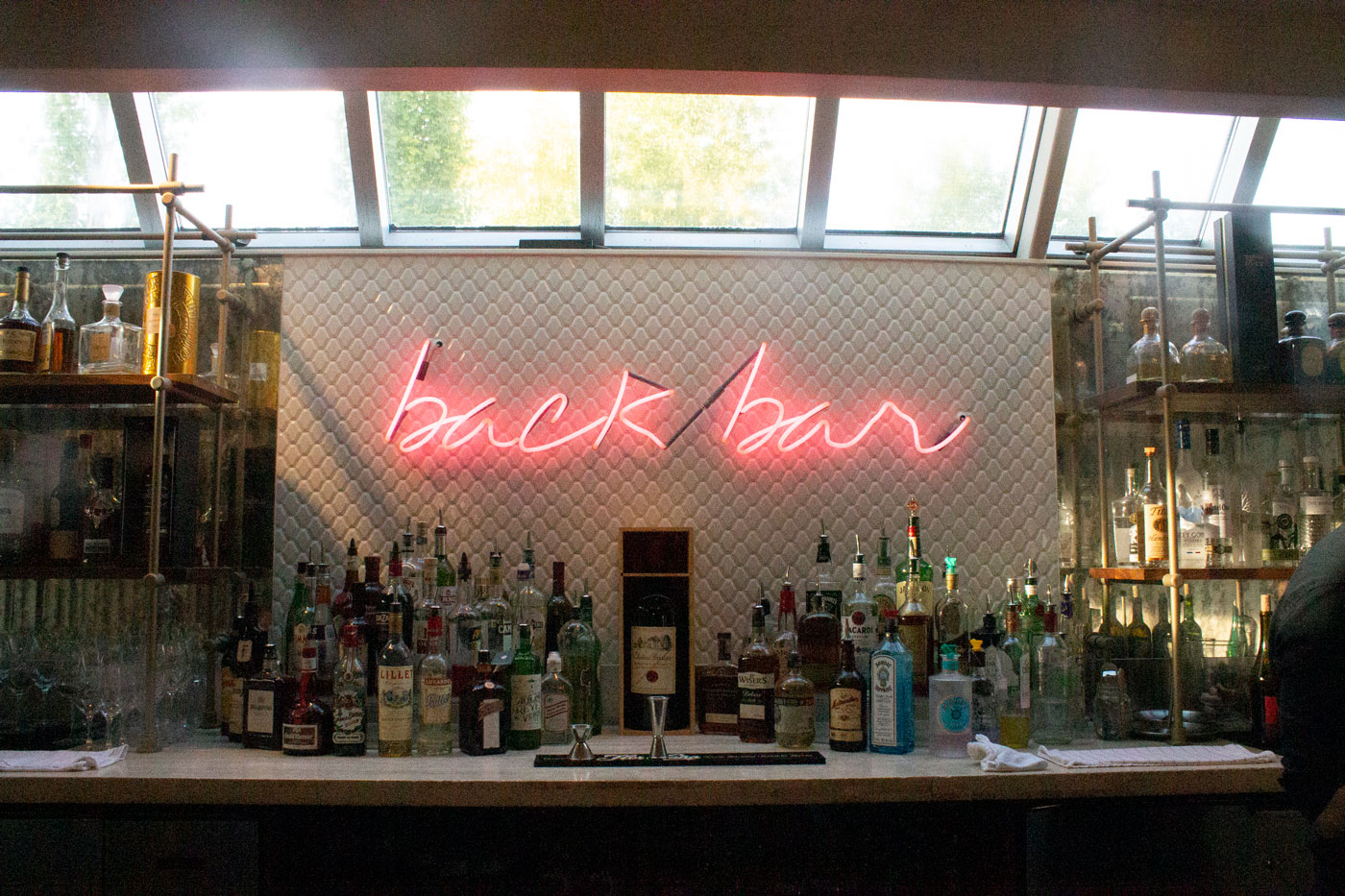 Part of the event proceeds went to the Alex Community Food Centre and the Alberta Cancer Foundation.
Here's a Look at Alloy's Brewmasters Dinner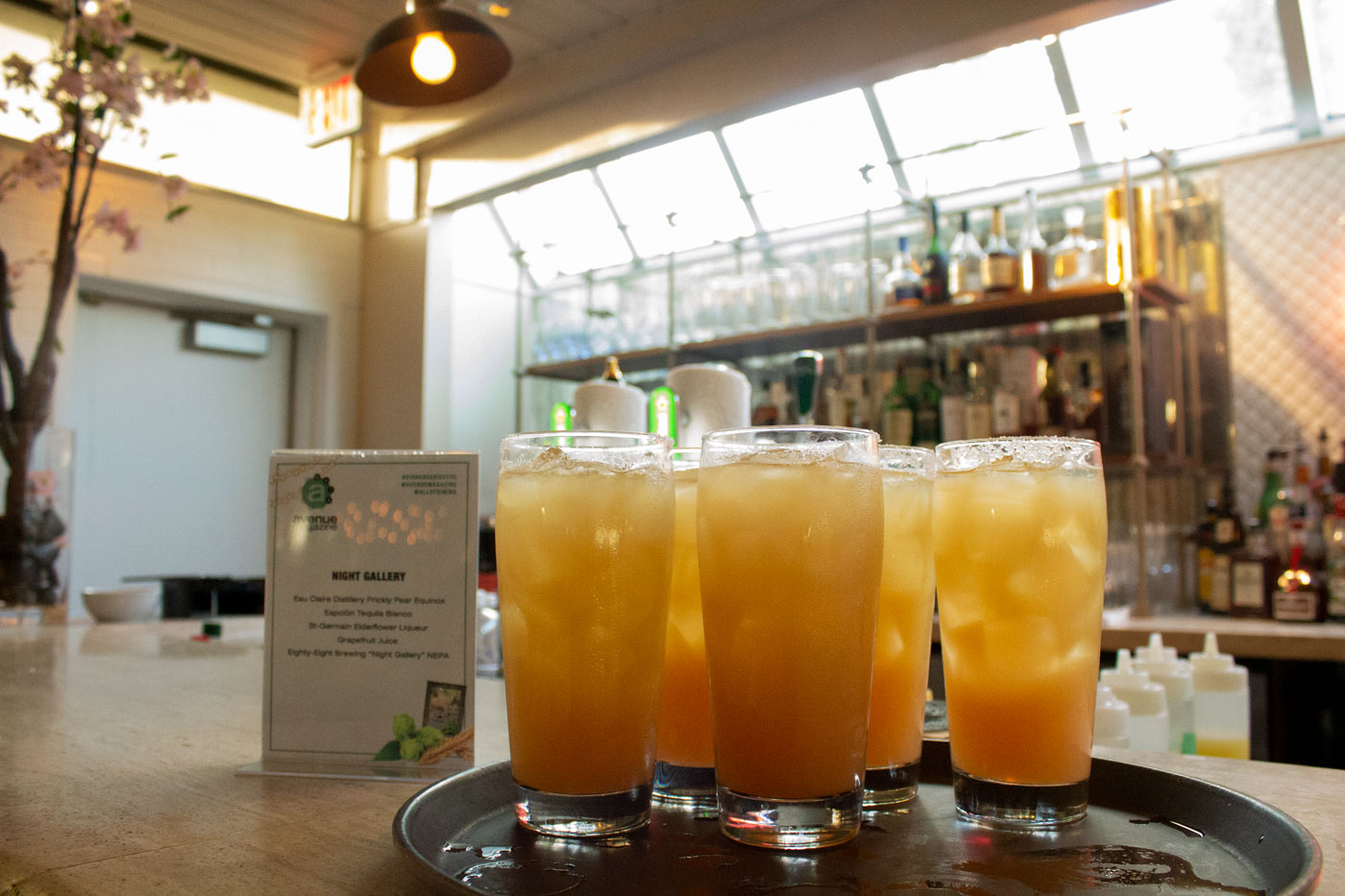 Guests were welcomed with the Night Gallery cocktail, which was made with Eighty-Eight Brewing Company's Night Gallery NEPA, Eau Claire Distillery's Prickly Pear Equinox, Espolòn Tequila, St-Germain Elderflower Liqueur and grapefruit juice.
Course One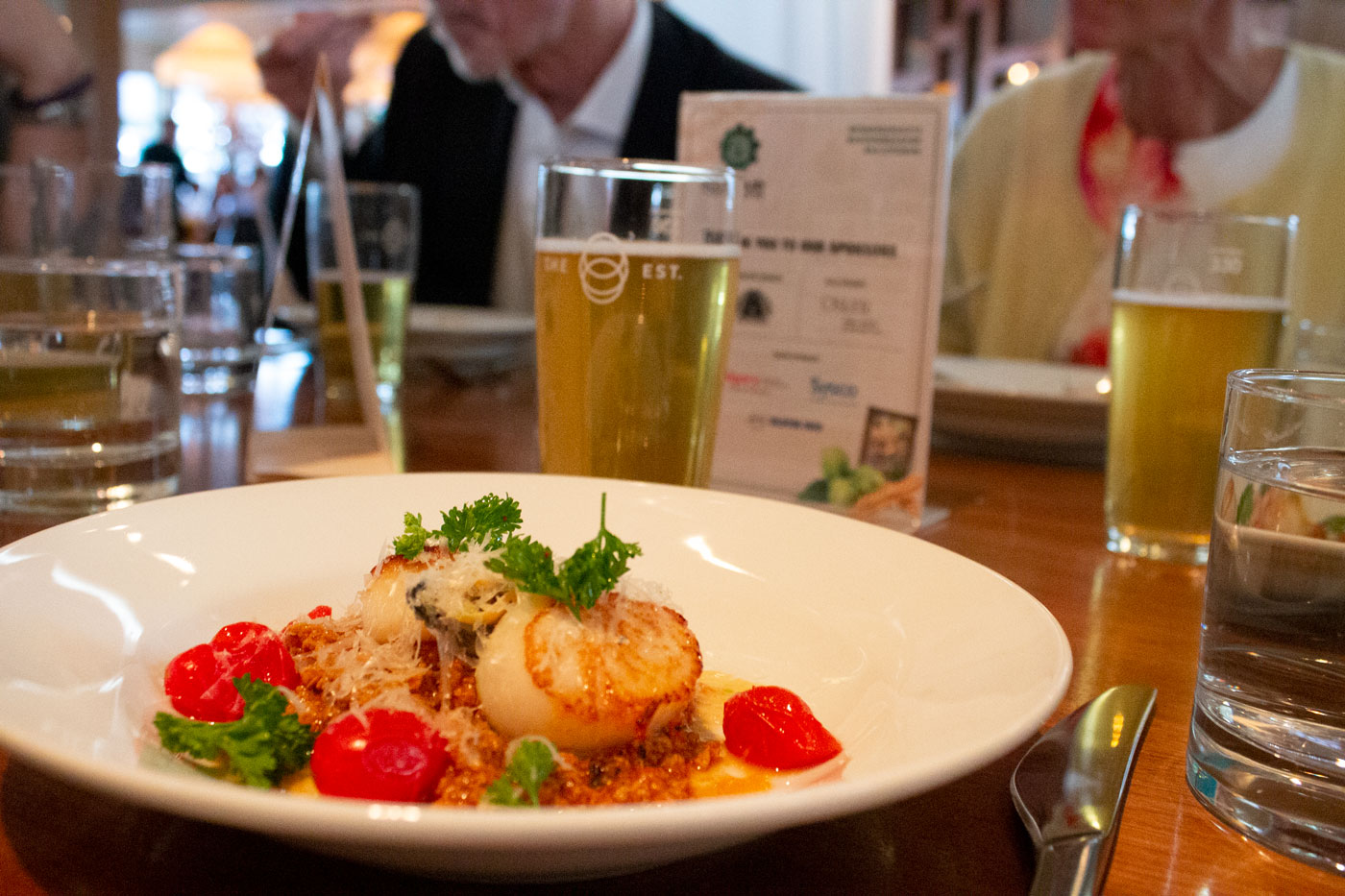 Seared scallops, mussels, chorizo, saffron tomato sauce, parsley salad and manchego cheese paired with The Establishment Brewing' Company's My Best Friend's Girl kolsch.
Course Two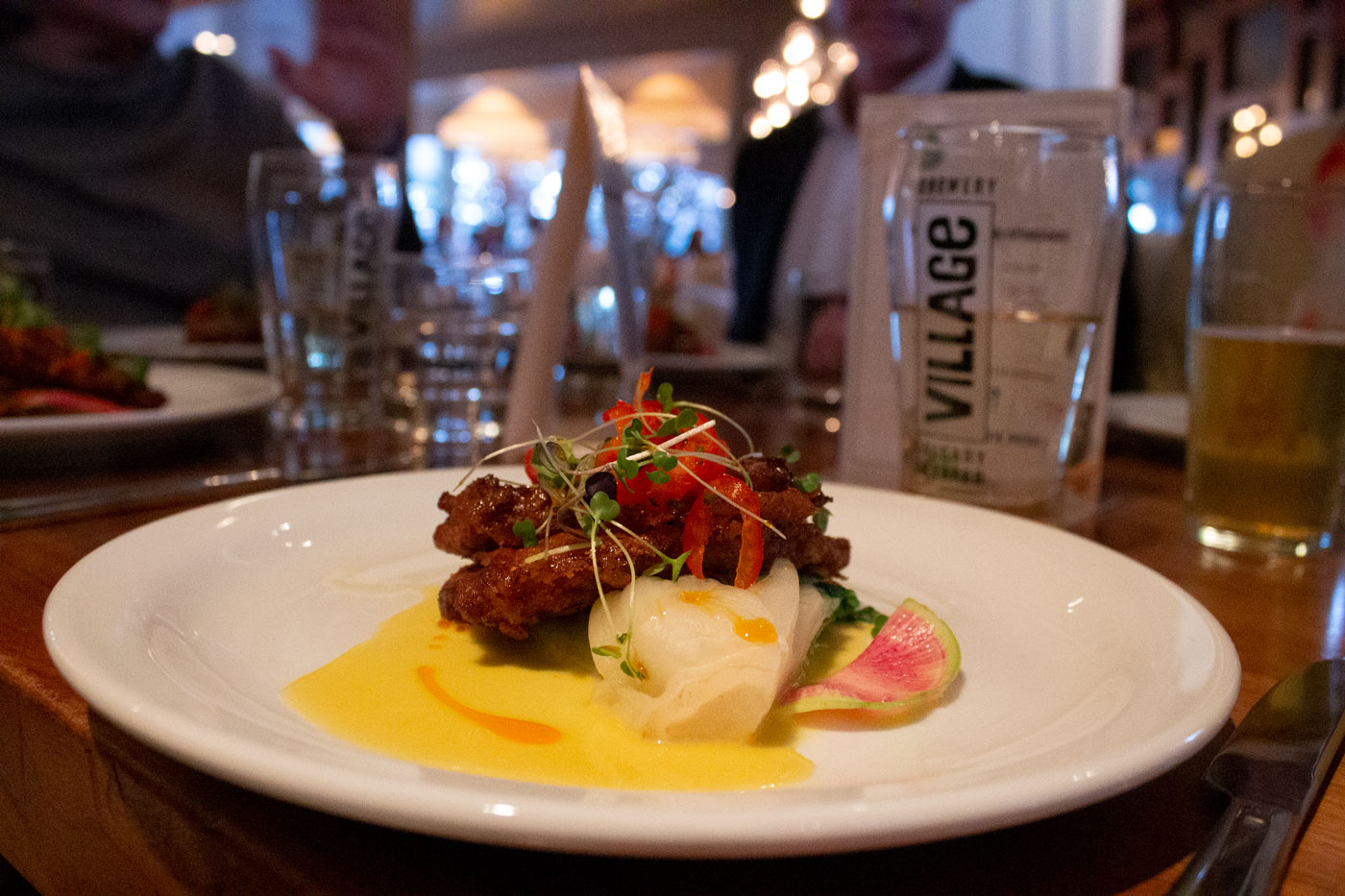 Koji fried pork with mango chili, coconut sauce, watermelon radish, pickled red pepper and mint slaw paired with Village Brewery's apple cider.
Course Three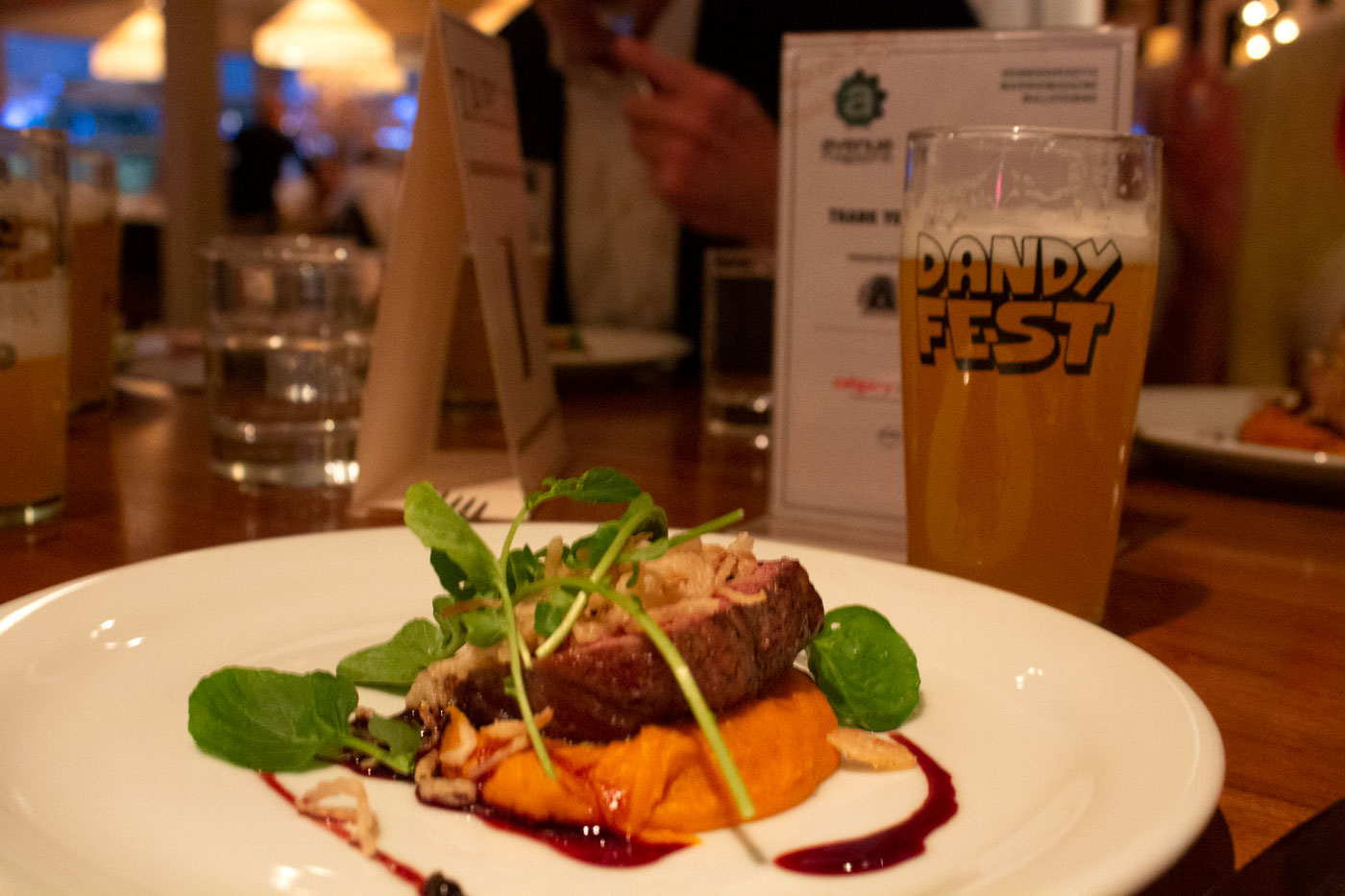 Alberta beef striploin with green peppercorn, caramelized yam crème, crispy shallots and watercress paired with The Dandy Brewing Company's Le Peau D'Elisa Quebec-style saison.
Course Four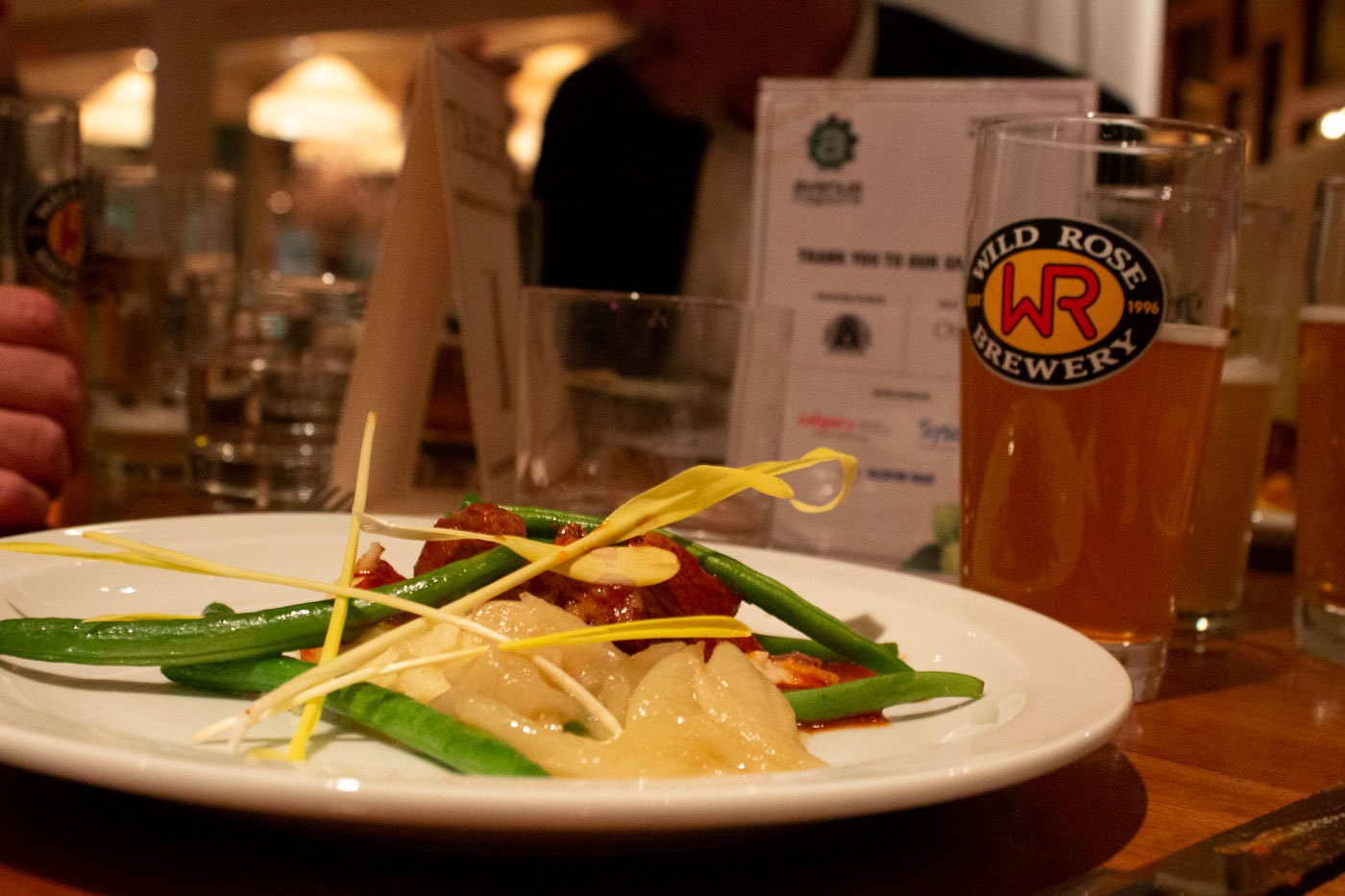 New Zealand lamb shank with red curry braised, cipollini onions, Yukon gold mashed potatoes and green beans paired with Wild Rose Brewery's Velvet Fog Canadian Wheat Ale.
Course Five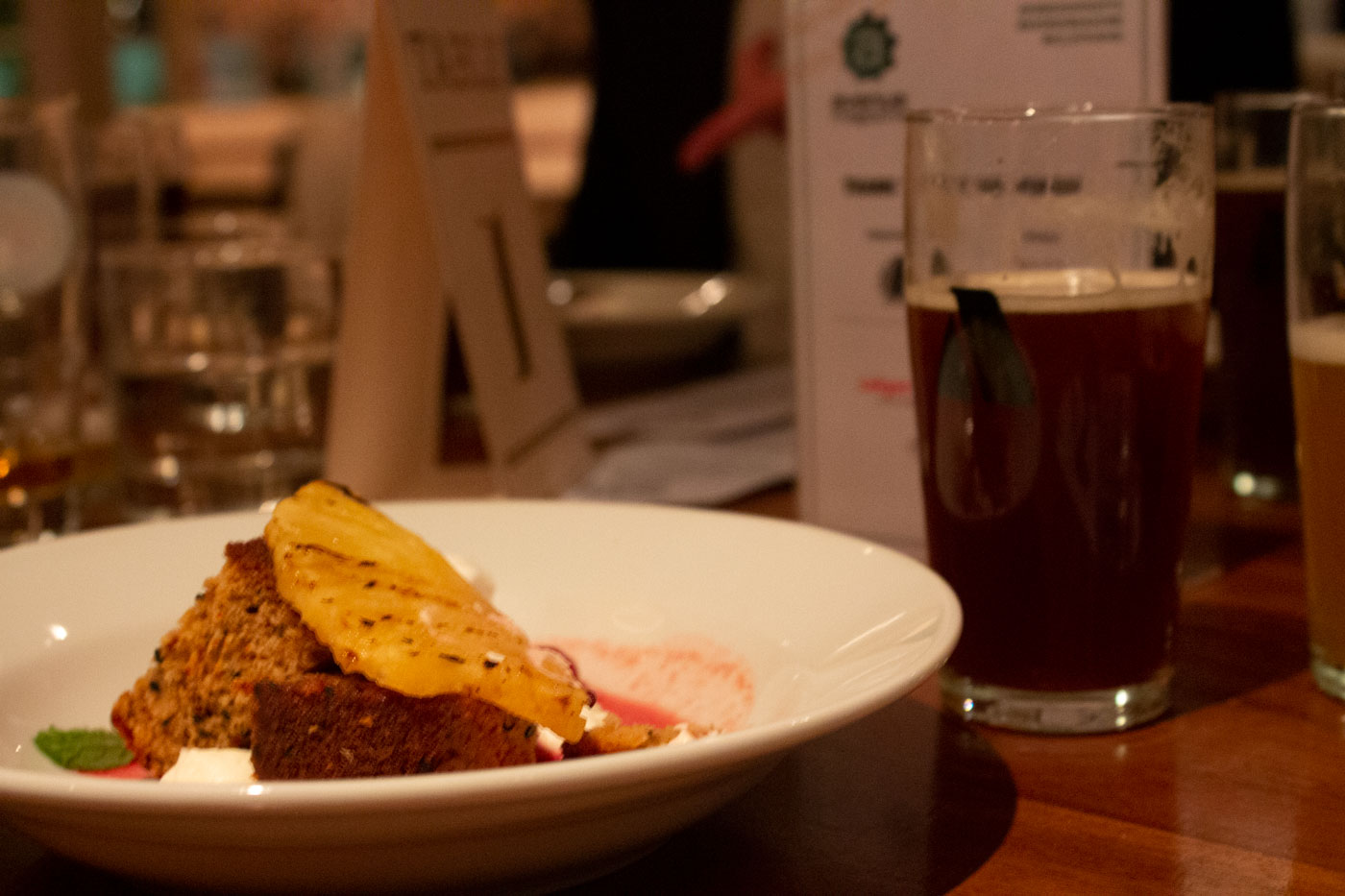 Black sesame cake with chili cherry jam, grilled pineapple, coconut gelato and marscapone cream paired with Cabin Brewing Company's Here and Now brown ale.