Fashion Gifts
Food Gifts
Drink Gifts
Home Gifts
Kids and Pets
Stocking Stuffers
Sweetsmith Candy Co. Brittles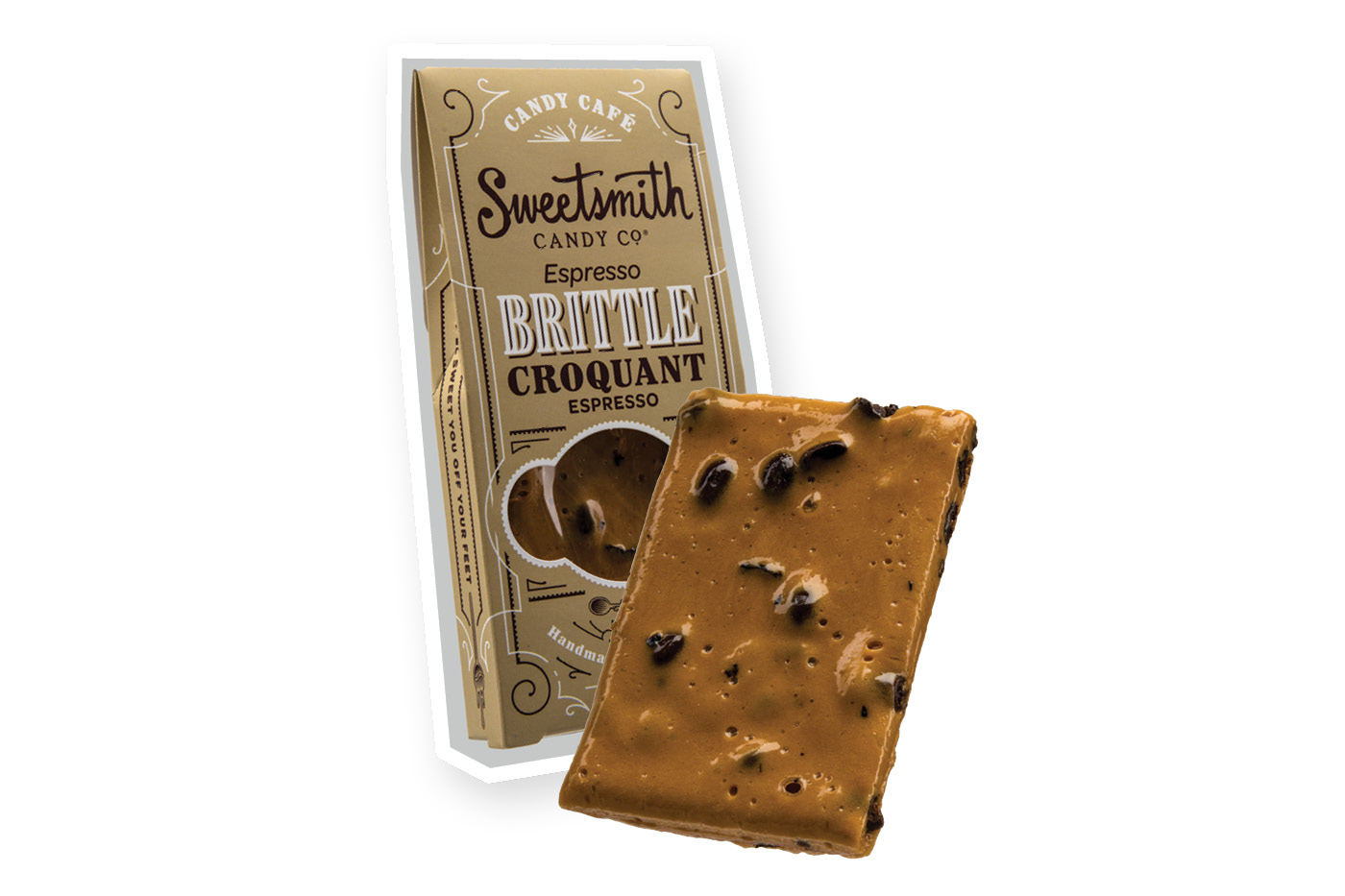 Sweetsmith Candy Co. brittles are made in Strathmore. $4.99 each, at Marda Loop Mercantile.
101, 3411 20 St. S.W., 587-352-3311
Peppermint Shave Bar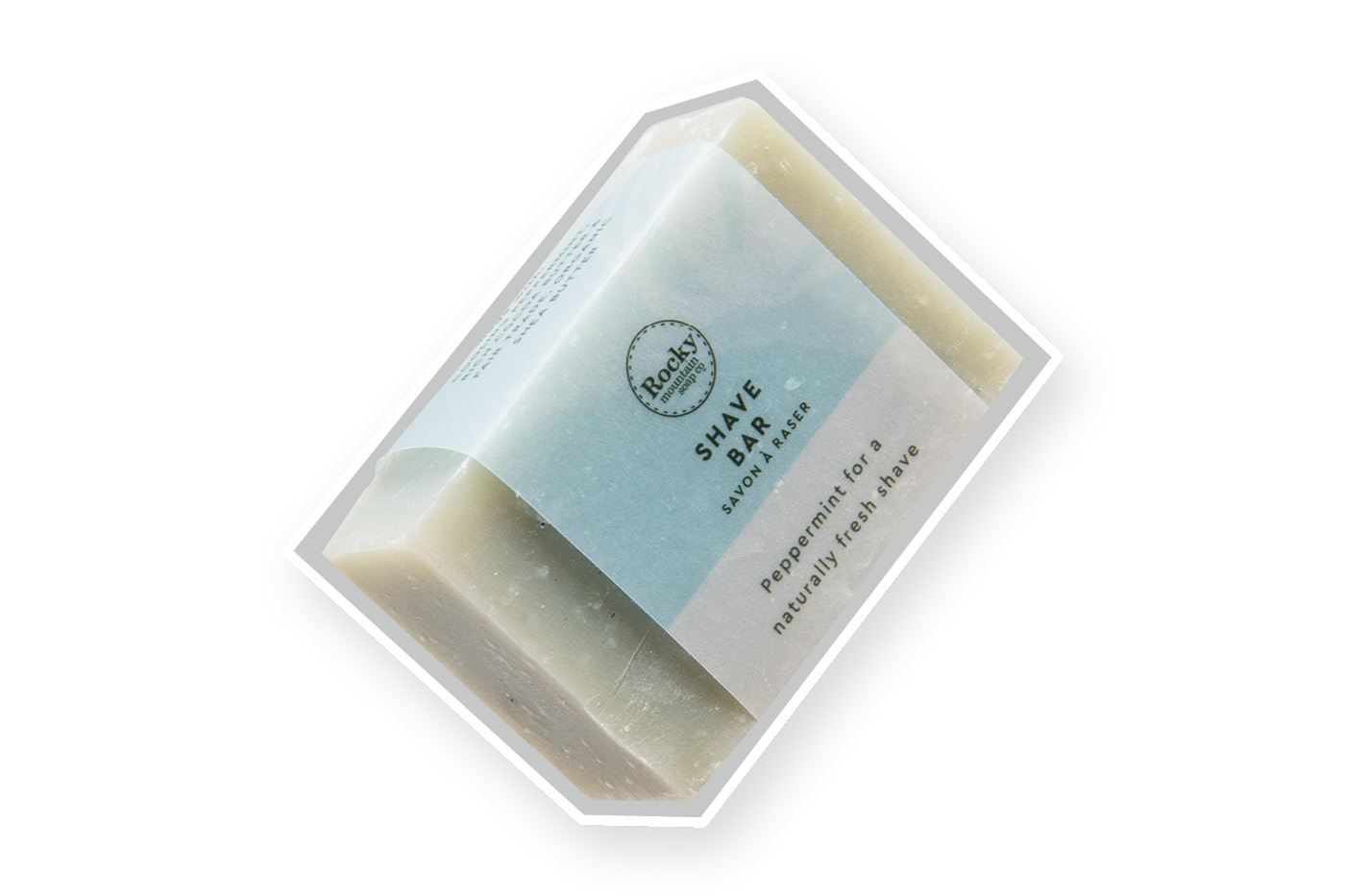 Peppermint shave bar, $6, from Rocky Mountain Soap Co. You can also take the workshop tour at the production facility in Canmore; the $25 admission includes a $20 gift certificate.
Multiple Calgary locations, rockymountainsoap.com
Frank & Sense Holiday Beer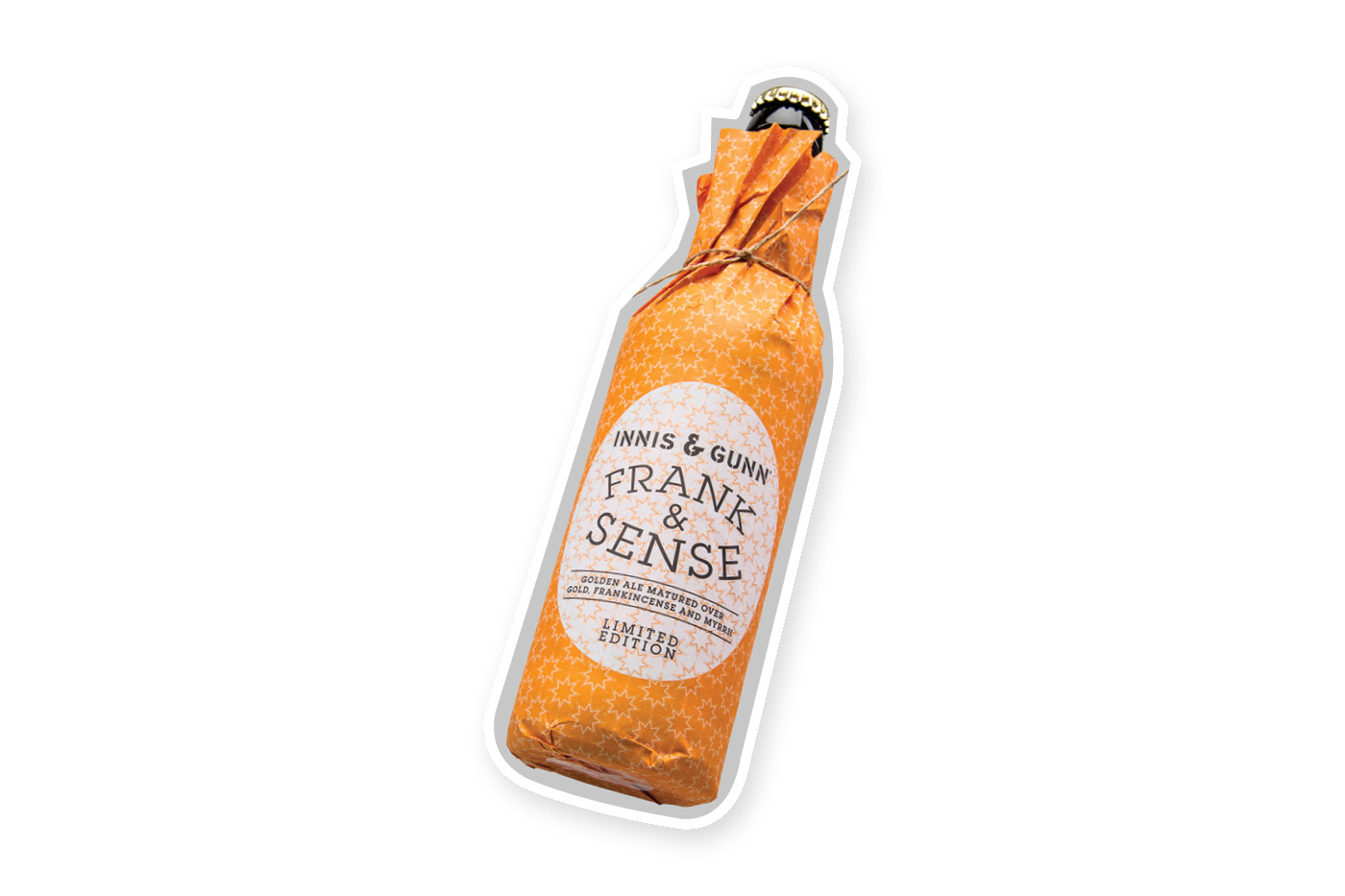 Frank & Sense holiday beer by Innis & Gunn is an English pale ale that contains some of Christmas' most famous gifts: gold, frankincense and myrrh. $7.99, available where fine beers are sold.
Saigon Vietnamese 
Dipping Sauce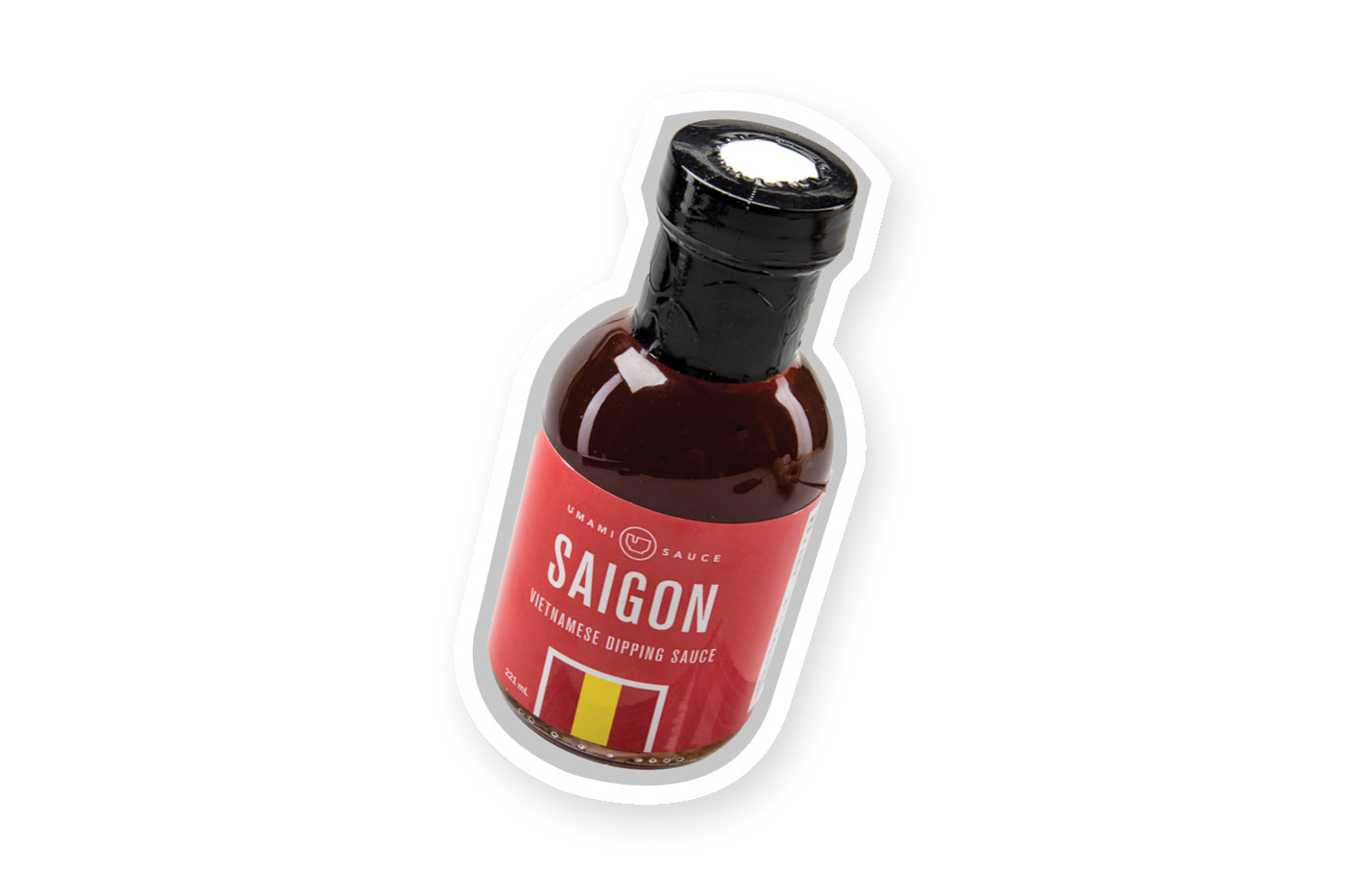 Saigon Vietnamese 
dipping sauce, perfect 
for salads, marinades and salad rolls, by Lethbridge-based Umami Shop. $8.49 
at Bite Grocer & Eatery.
1023 9 Ave. S.E., 403-263-3966, biteyyc.com
Folding Wooden Cribbage Board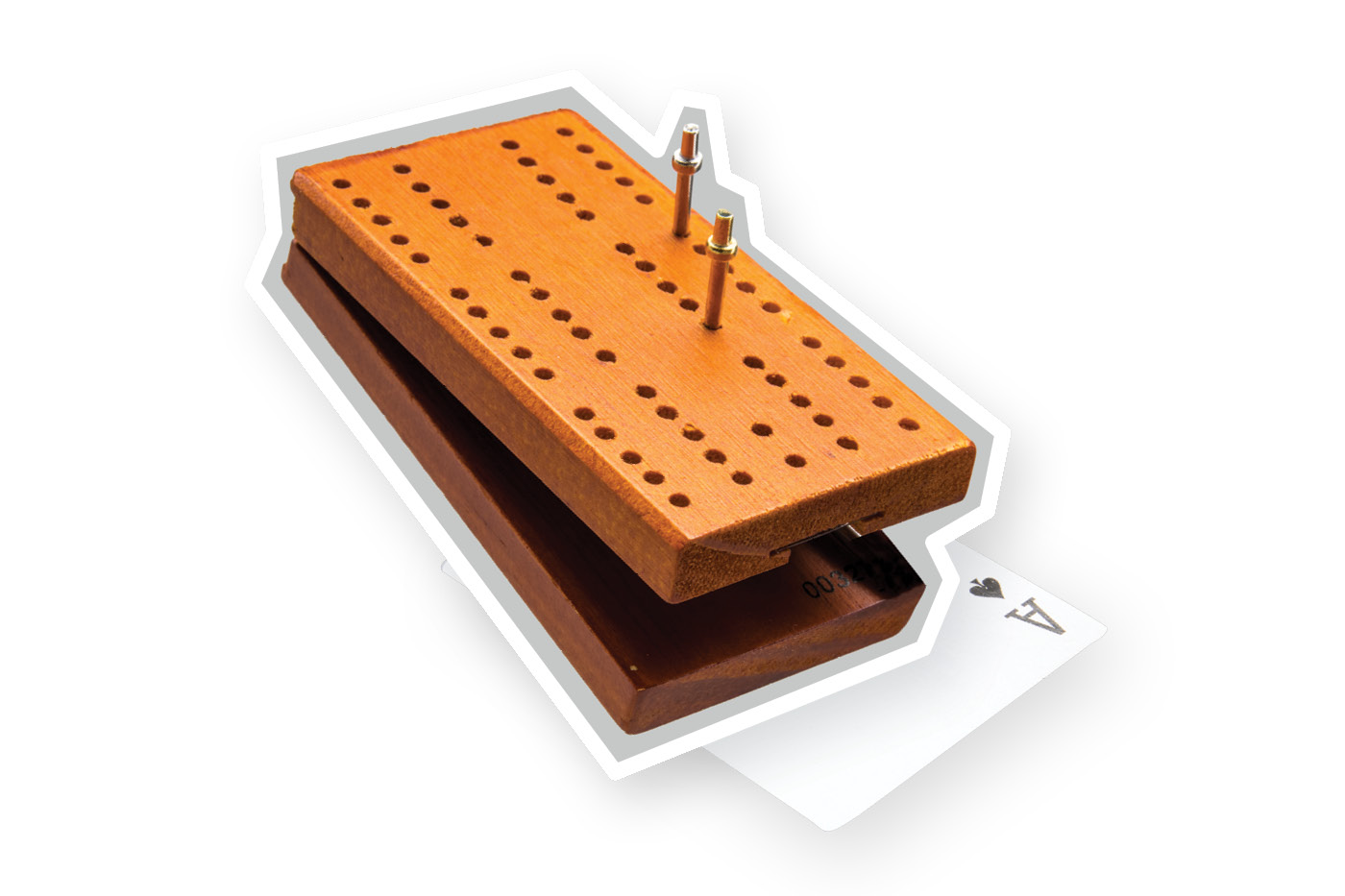 Folding wooden cribbage board, $10, at Livingstone & Cavell Extraordinary Toys.
24 Kensington Rd. N.W., 403-270-4165, extraordinarytoys.com
Crave Cupcake Mix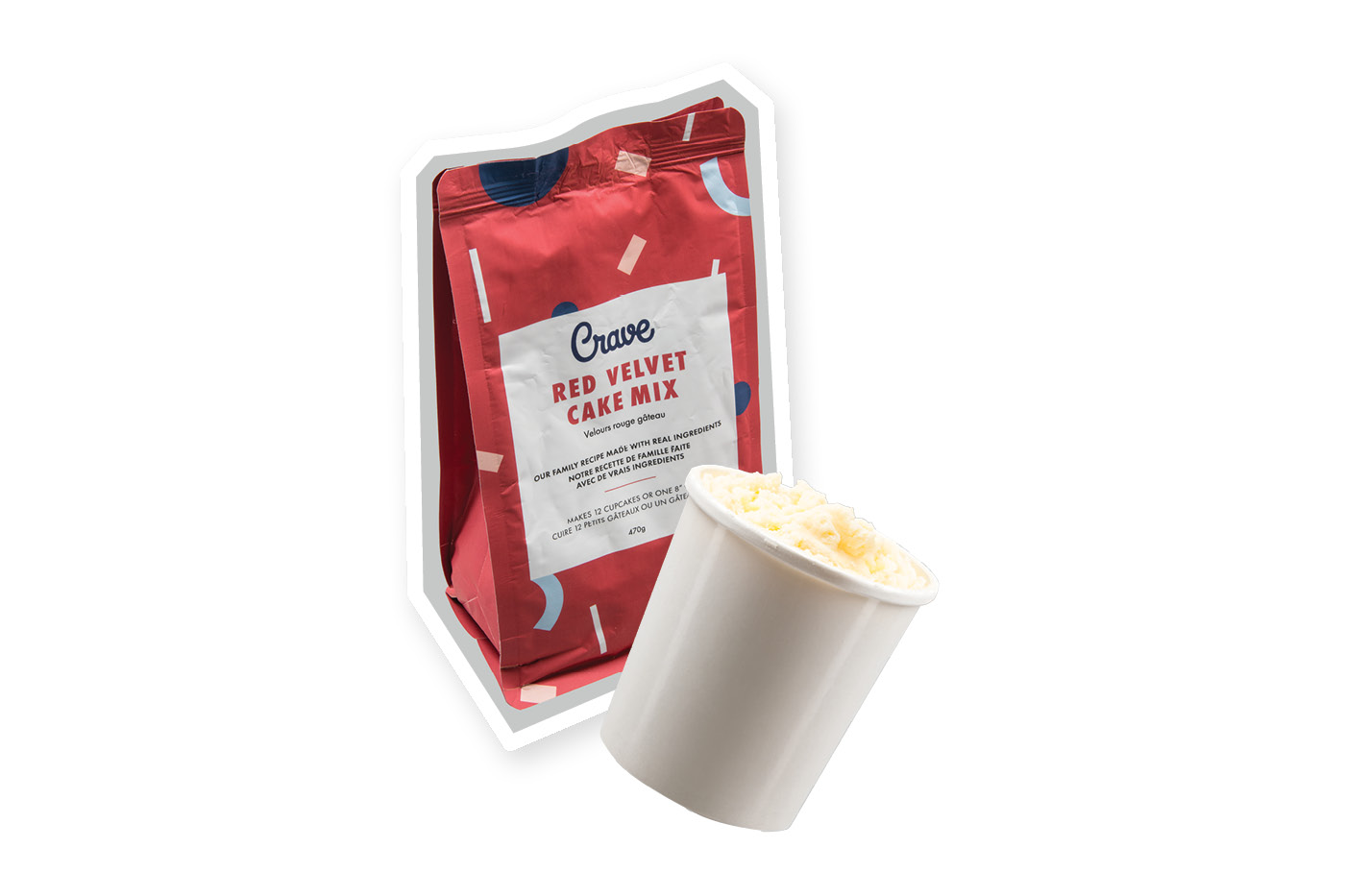 Crave cupcake mix, 
$10, and buttercream icing, $10. One mix package makes 12 cupcakes (available in red-velvet and chocolate).
Four locations in Calgary, cravecupcakes
Plus Plus Interlocking Shapes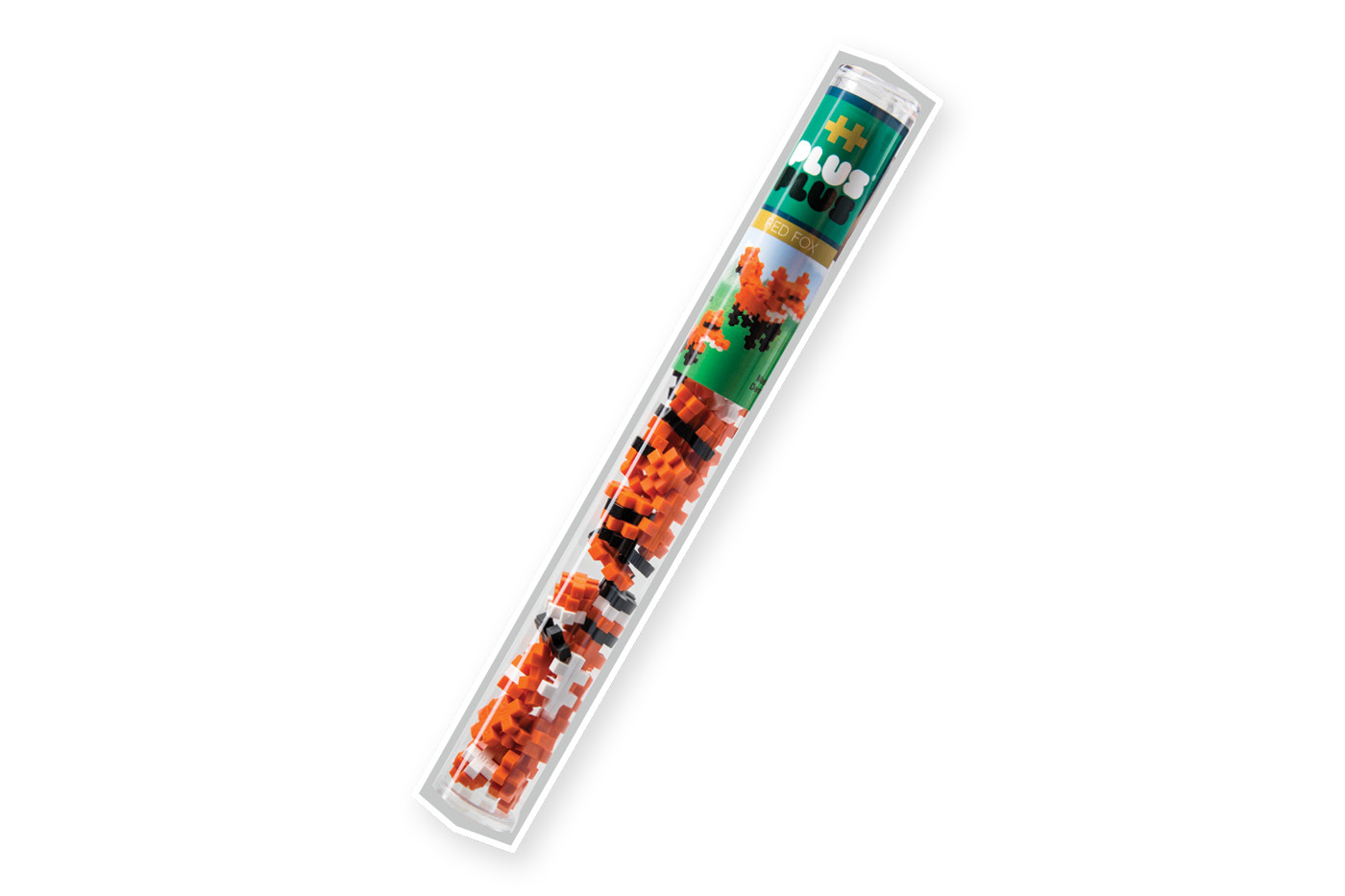 Each tube of Plus Plus interlocking shapes contains instructions for one form, but the only real limit on what you can make is your own imagination and patience. $10, at Discovery Hut.
CF Chinook Centre, 403-301-4180, thediscoveryhut.com
Plainsbreaker Socks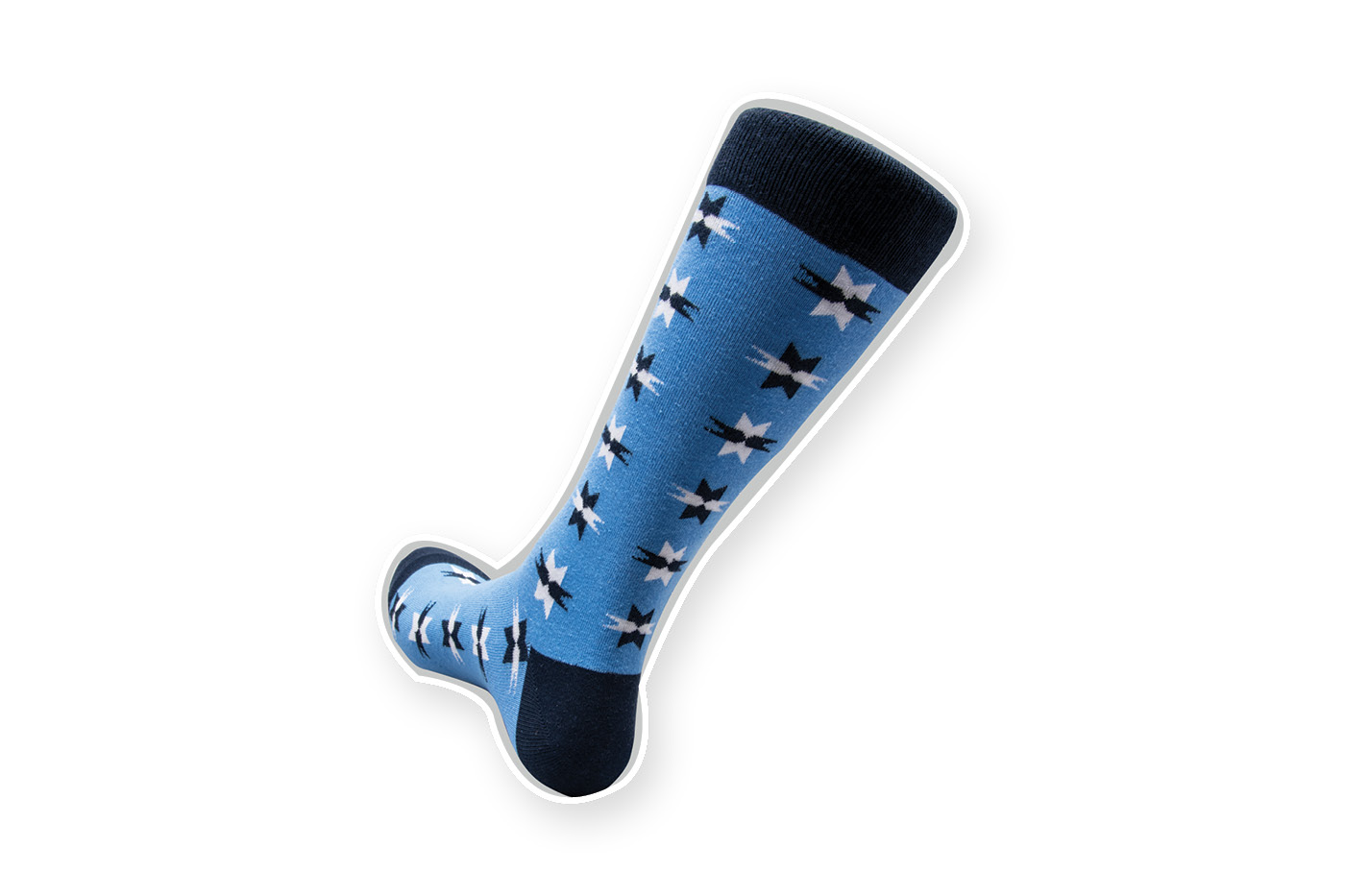 Plainsbreaker socks; 
now made in Calgary! 
$10 each, or $20 for three pairs.
The Core, 403-261-1624, plainsbreaker.com
Reusable Cotton and Beeswax Bowl Covers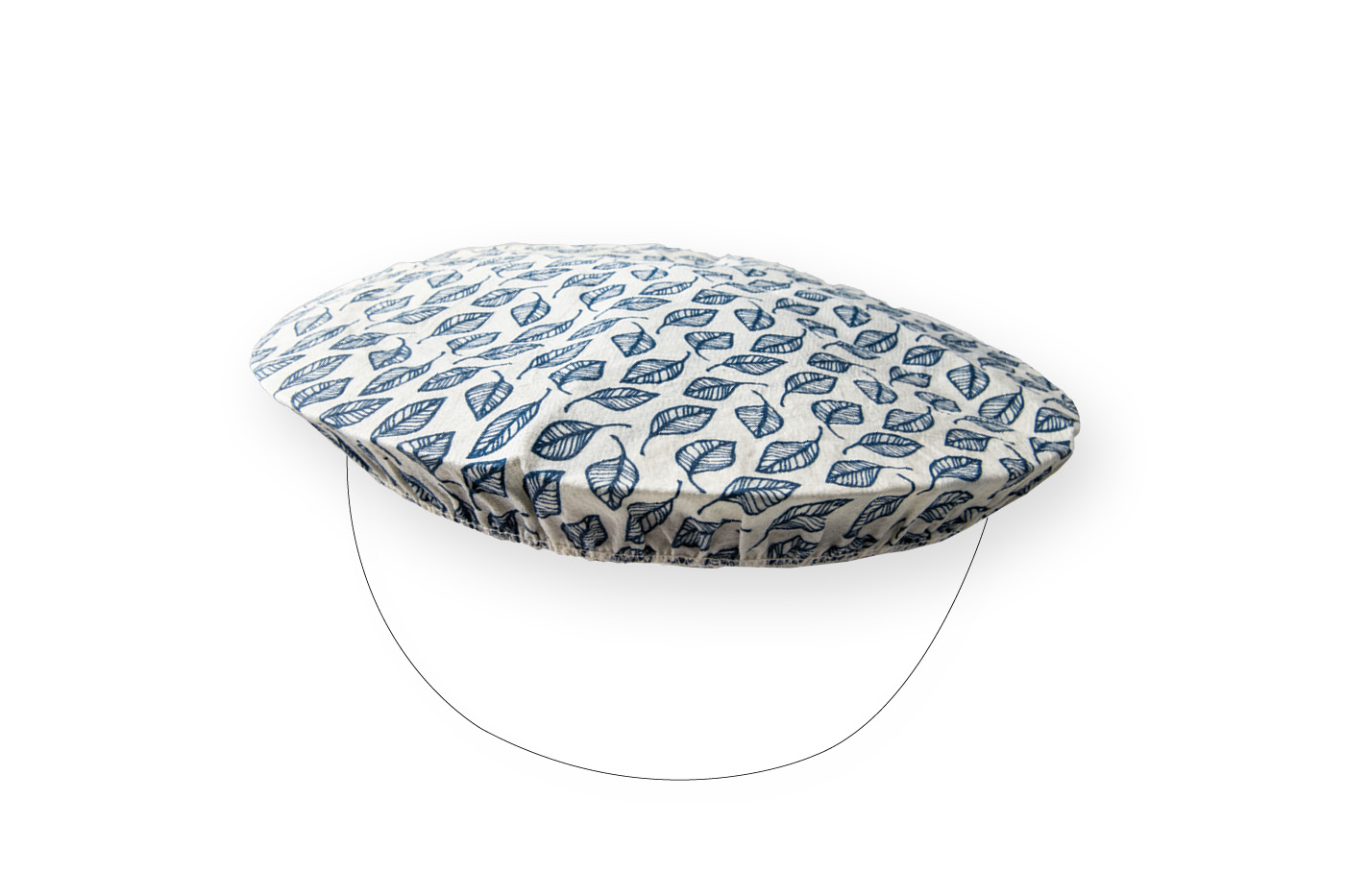 Reusable cotton and beeswax bowl covers 
by Your Green Kitchen come 
in multiple sizes. $10 to $24 
at Reworks.
1325 1 St. S.E., 
403-263-4366, 
shopreworks.ca
Danish Dough Whisk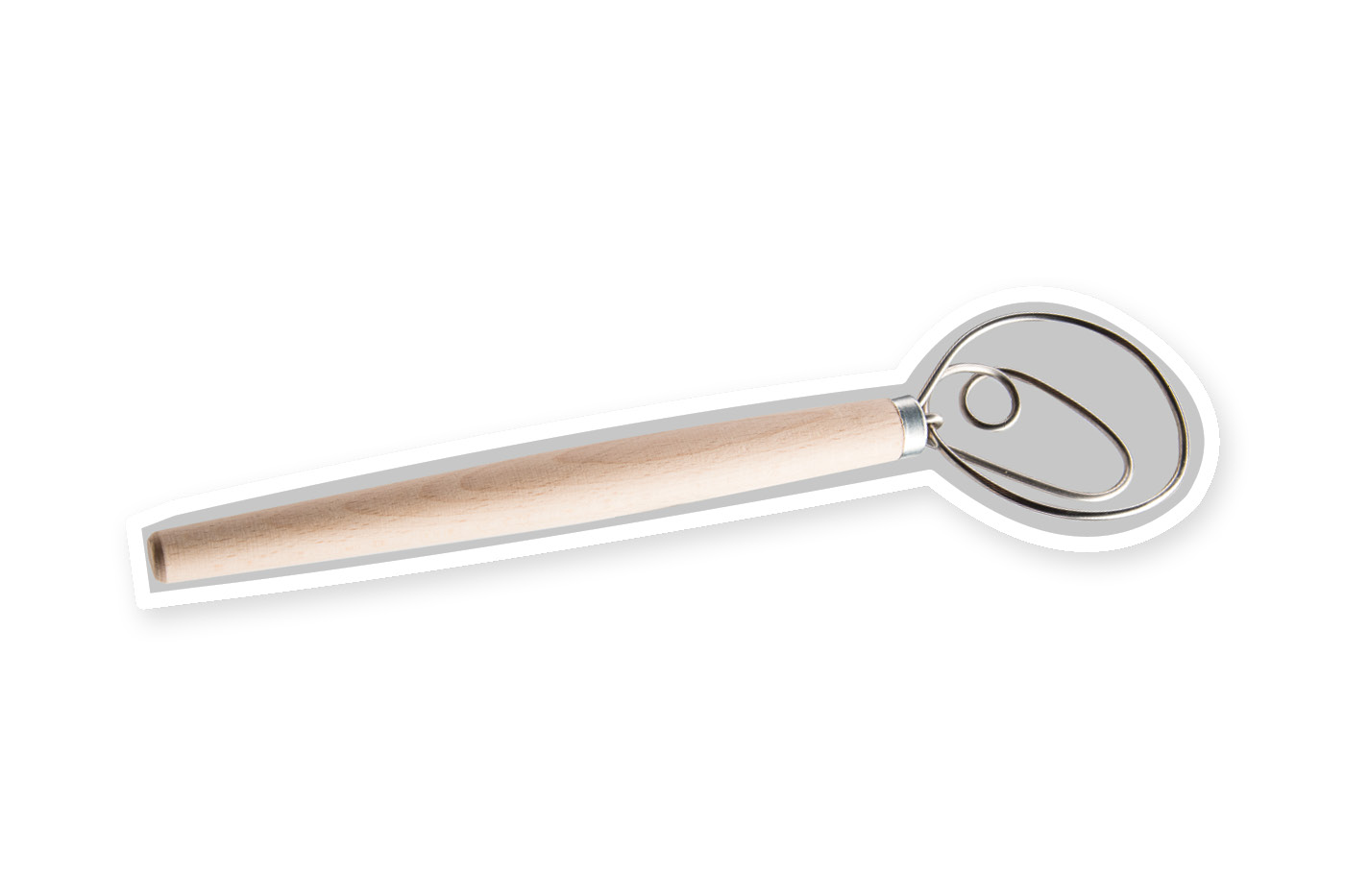 The Danish dough whisk, 
also called brodpisker, makes any batter better. Its misshapen design helps prevent over-mixing. Plus, it looks really cool. The 11-inch size is $12 at Lee Valley.
7261 11 St. S.E., 403-253-2066, leevalley.com
The Sweater Stone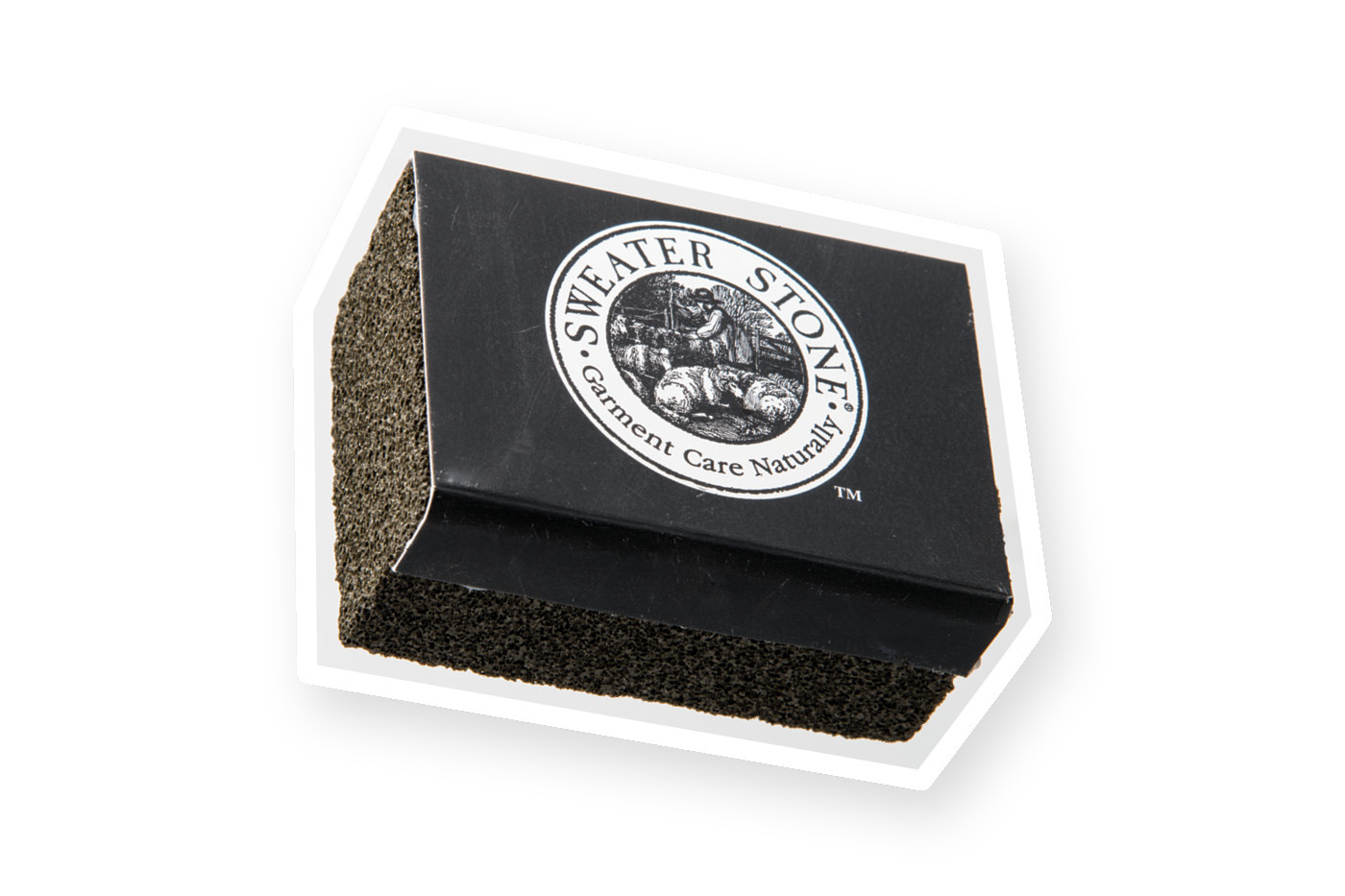 The Sweater Stone quickly removes pesky sweater pills. $12, at Simons.
The Core, 403-697-1840, simons.ca
Silicone Reusable Bags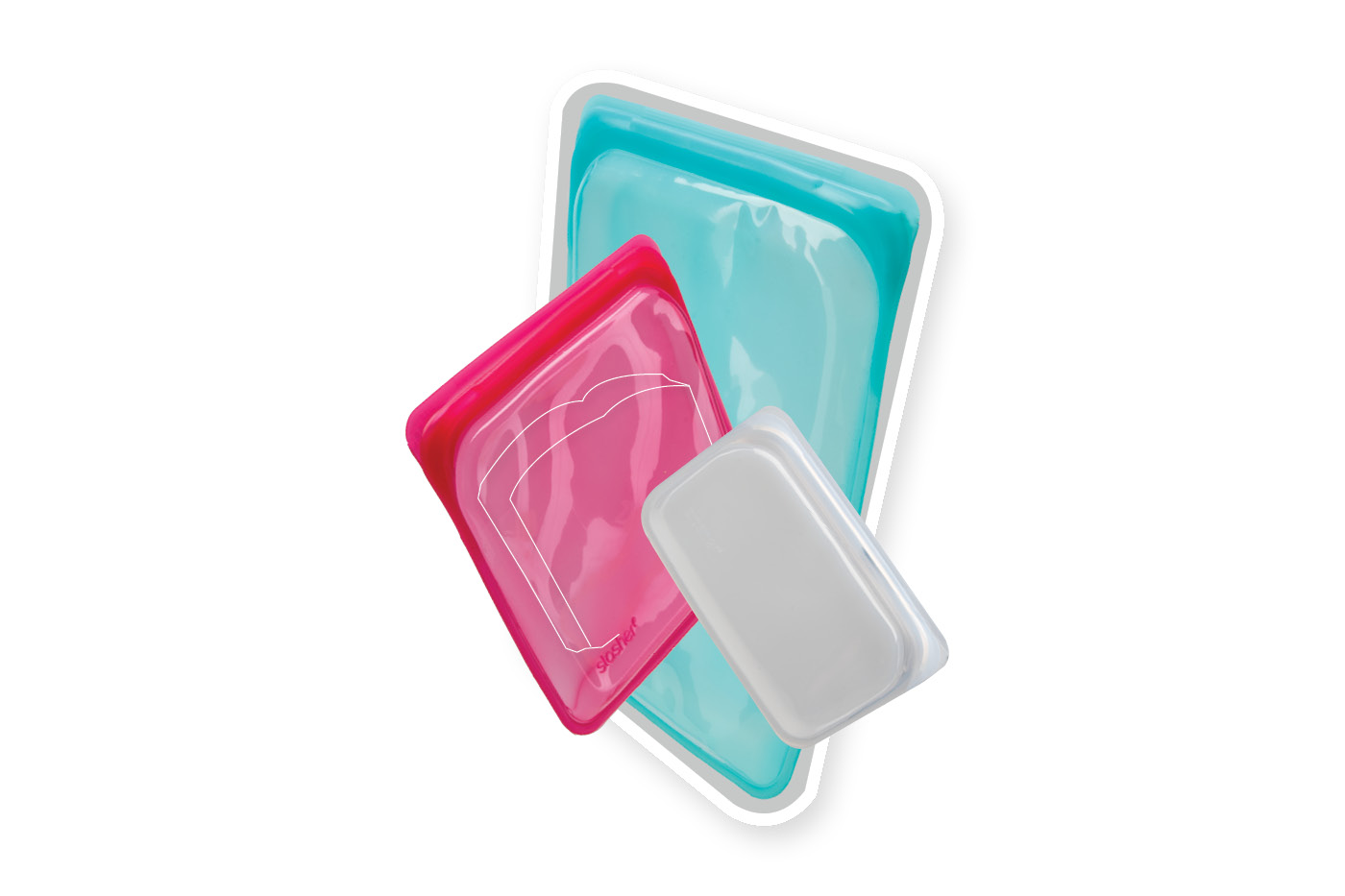 Silicone reusable bags 
by Stasher are suitable 
for sandwiches, snacks and even sous vide, since they 
can withstand heat. $12 to $30, at Savour Fine Foods.
1331 9 Ave. S.E., 403-532-8222, savourfinefoods.com
Lavami Everyday Shampoo Bar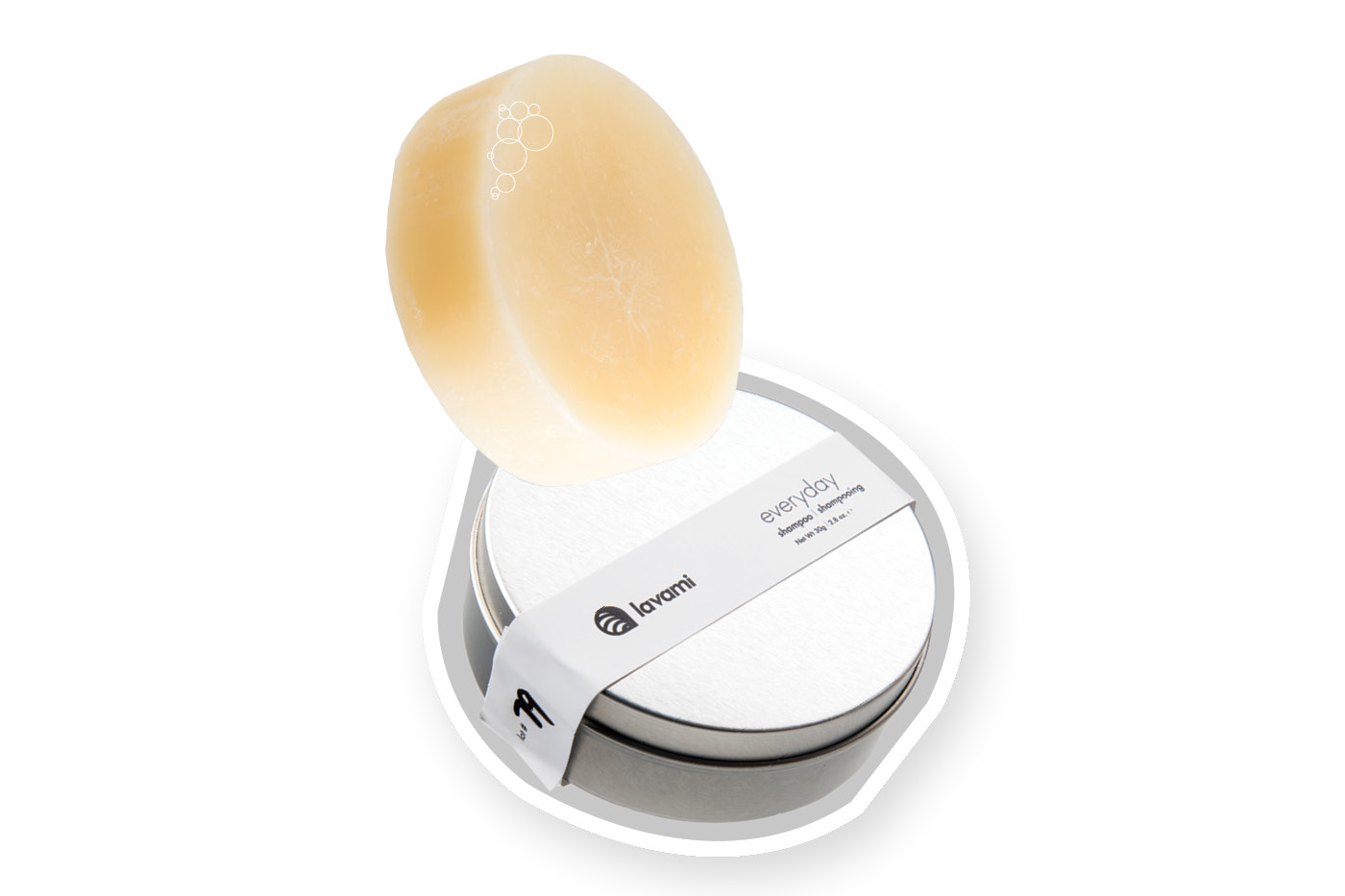 The everyday shampoo bar by Calgary company Lavami is free from synthetic preservatives, fragrances and colourants and contains all-natural ingredients and pure essential oils. $13, at Oak + Tonic.
Southcentre, 403-236-9509, oakandtonic.ca
Brix Smooth Chocolate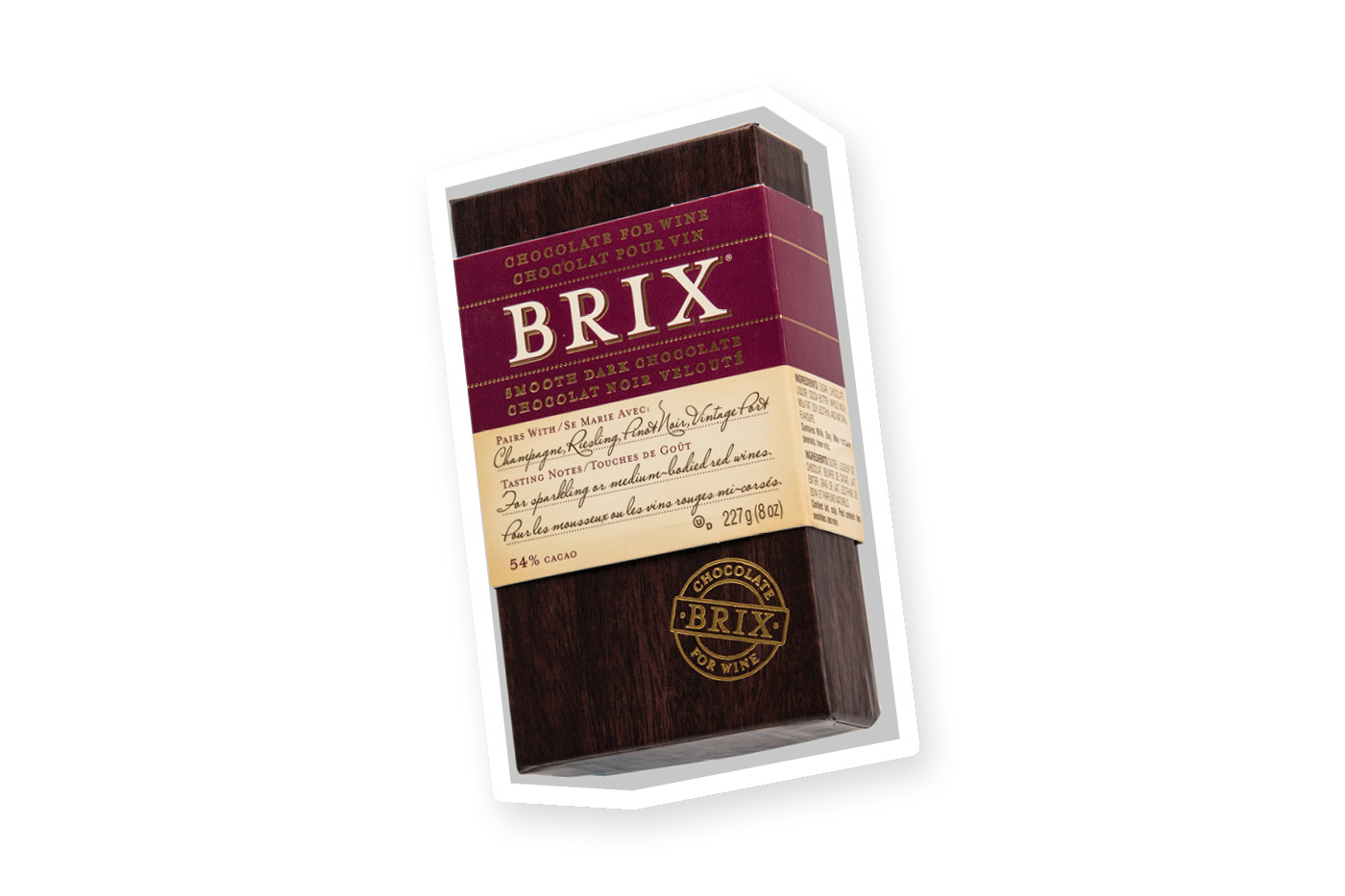 Brix smooth chocolate is 54-per cent cacao, perfect for pairing with Champagne or vintage Port. $14 at the Italian Centre Shop.
9919 Fairmount Dr. S.E., 403-238-4869, italiancentre.ca
Crema al Pistacchio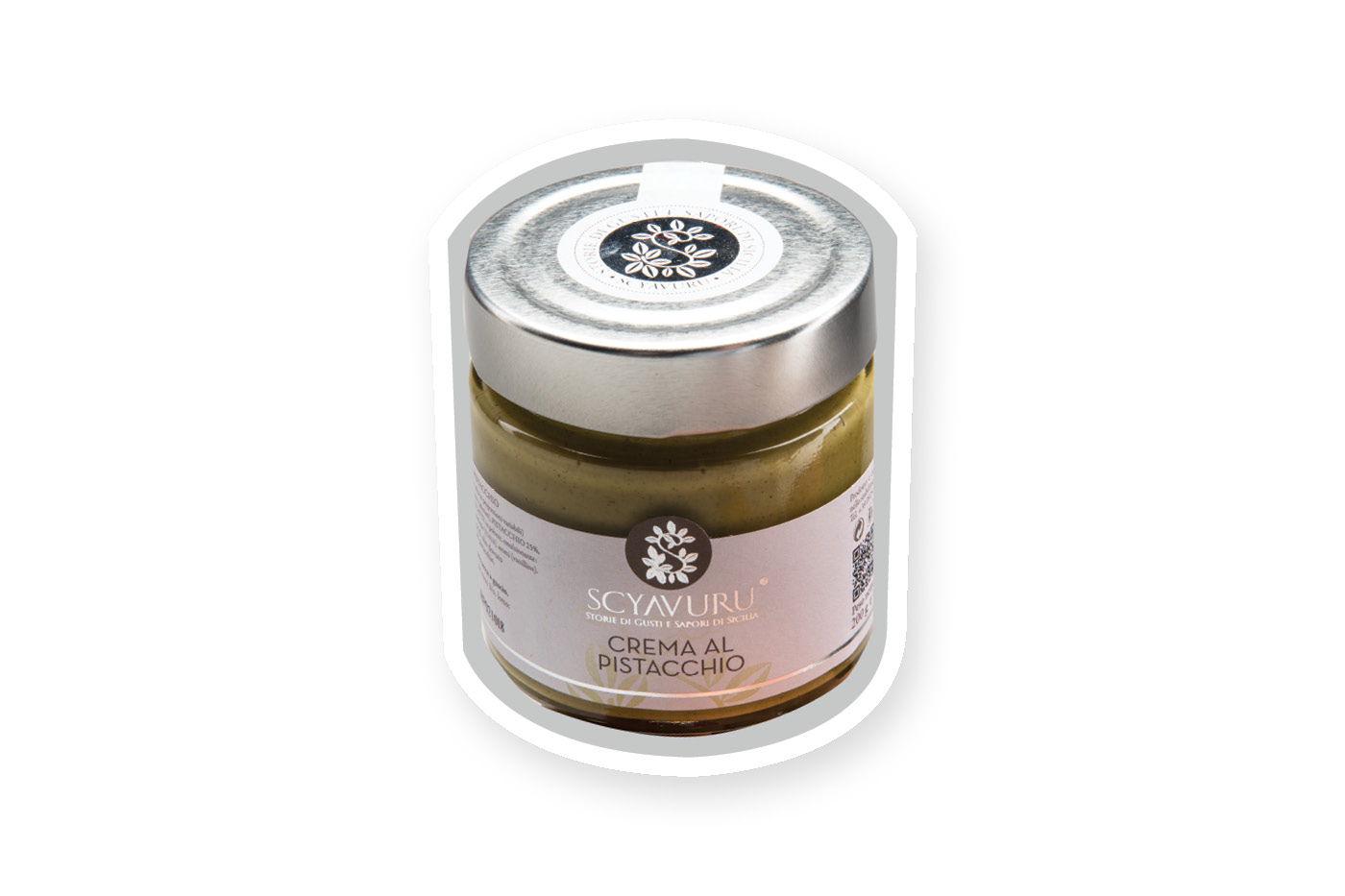 Crema al Pistacchio by 
Scyavuru is like an upscale Nutella. $15 at Peasant Cheese Shop. (Go hungry and treat yourself to one of Peasant's gourmet grilled-cheese sandwiches while you're shopping.)
1249 Kensington Rd. N.W., 587-353-3599, peasantcheese.com
Cashmere Fingerless Gloves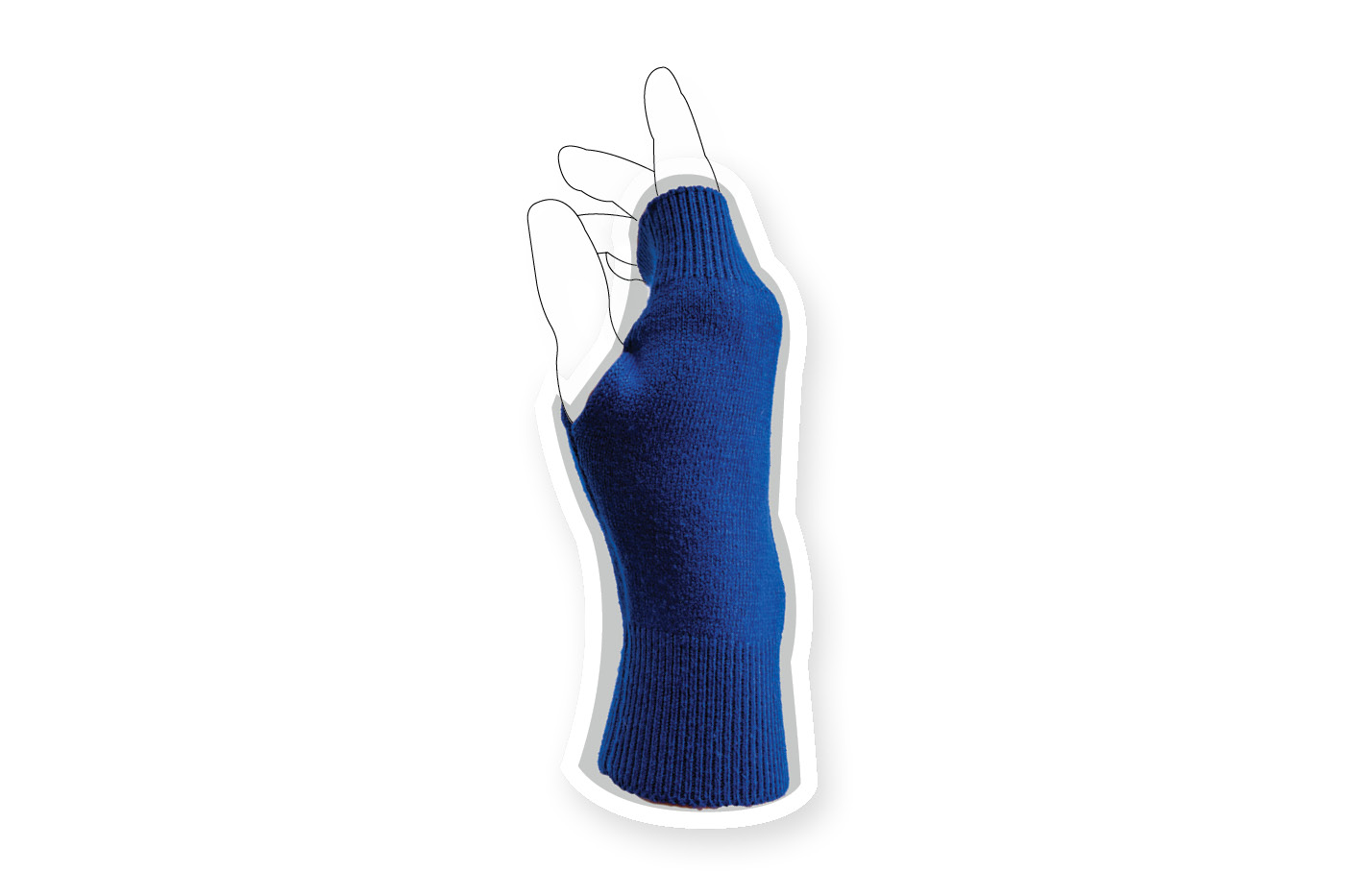 Cashmere fingerless gloves in a variety of colours, perfect for cold-weather texting. $18, at Kate Hewko Concept Store.
112, 908 17 Ave. S.W., 587-356-1229, 
katehewko.com
Just Point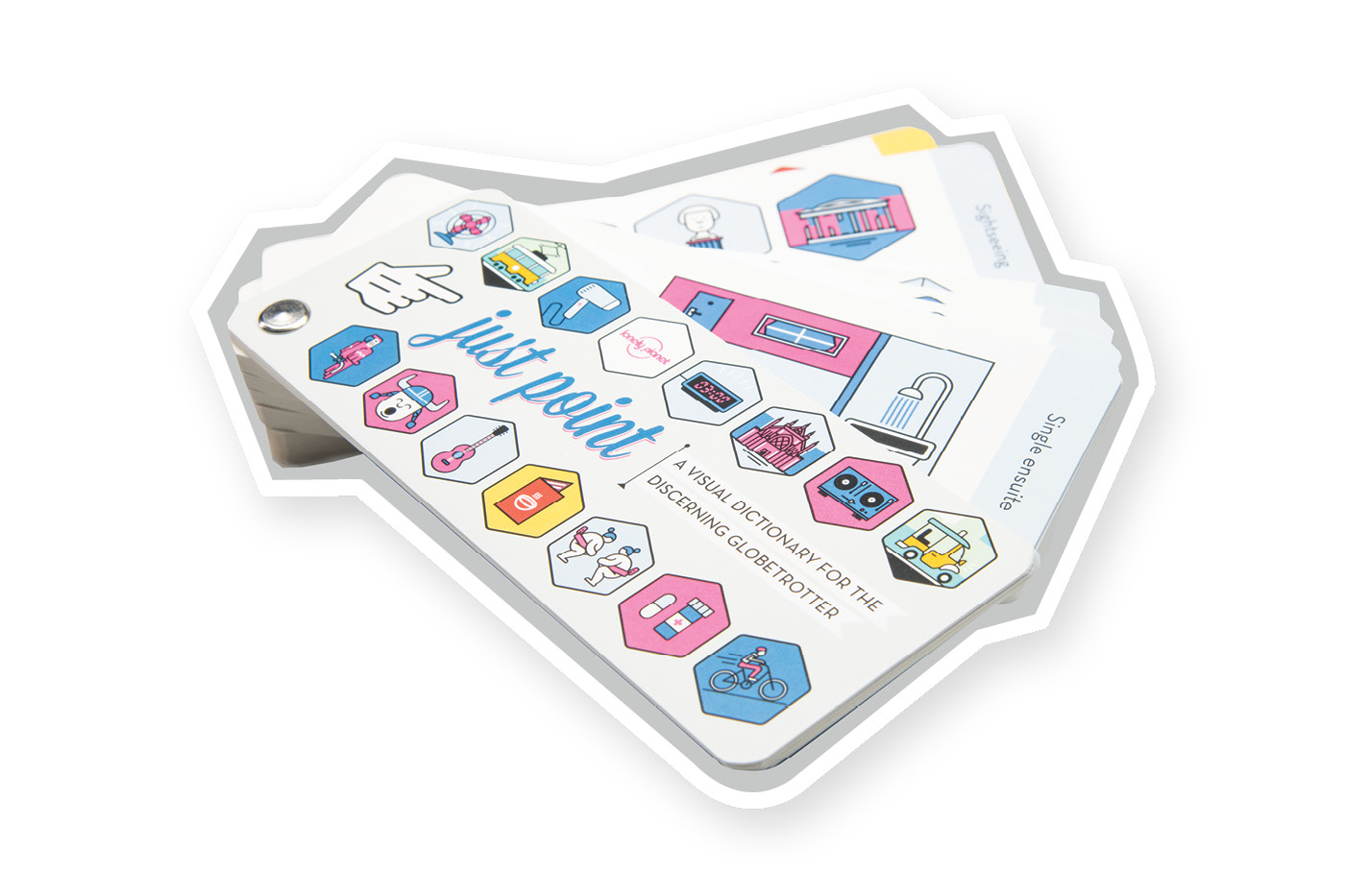 For the language-challenged world traveller, Just Point is a visual dictionary so you can explain your needs with pictures. $18, at Shelf Life Books.
100, 1302 4 St. S.W., 403-265-1033, shelflifebooks.ca
Coop's Salted Caramel Sauce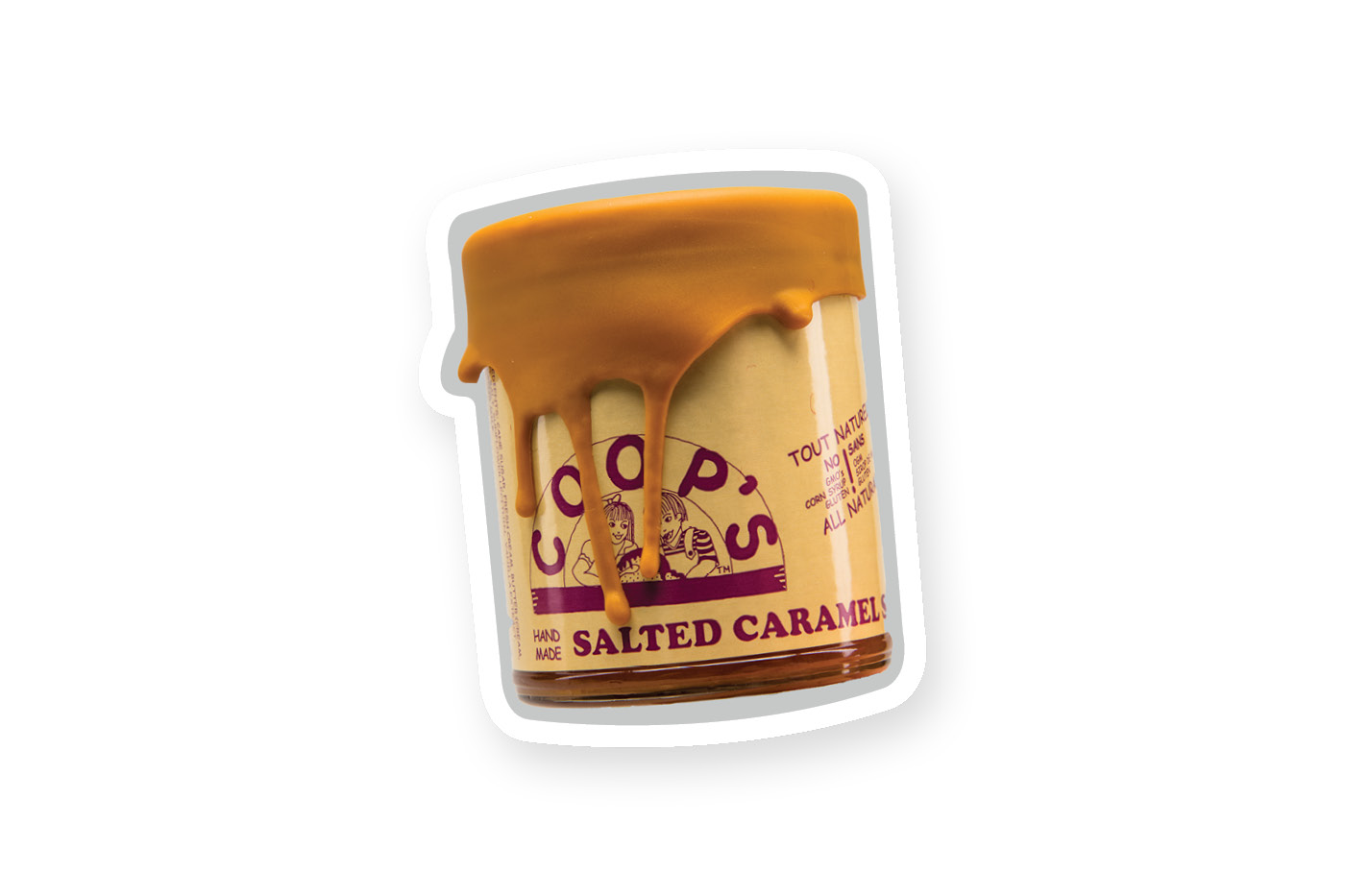 Coop's salted caramel sauce is so good it's 
hard to give away. $18 at Piece on Peace.
5 Spruce Ctr. S.W., 
403-663-9433, 
pieceonpeace.com
The Capper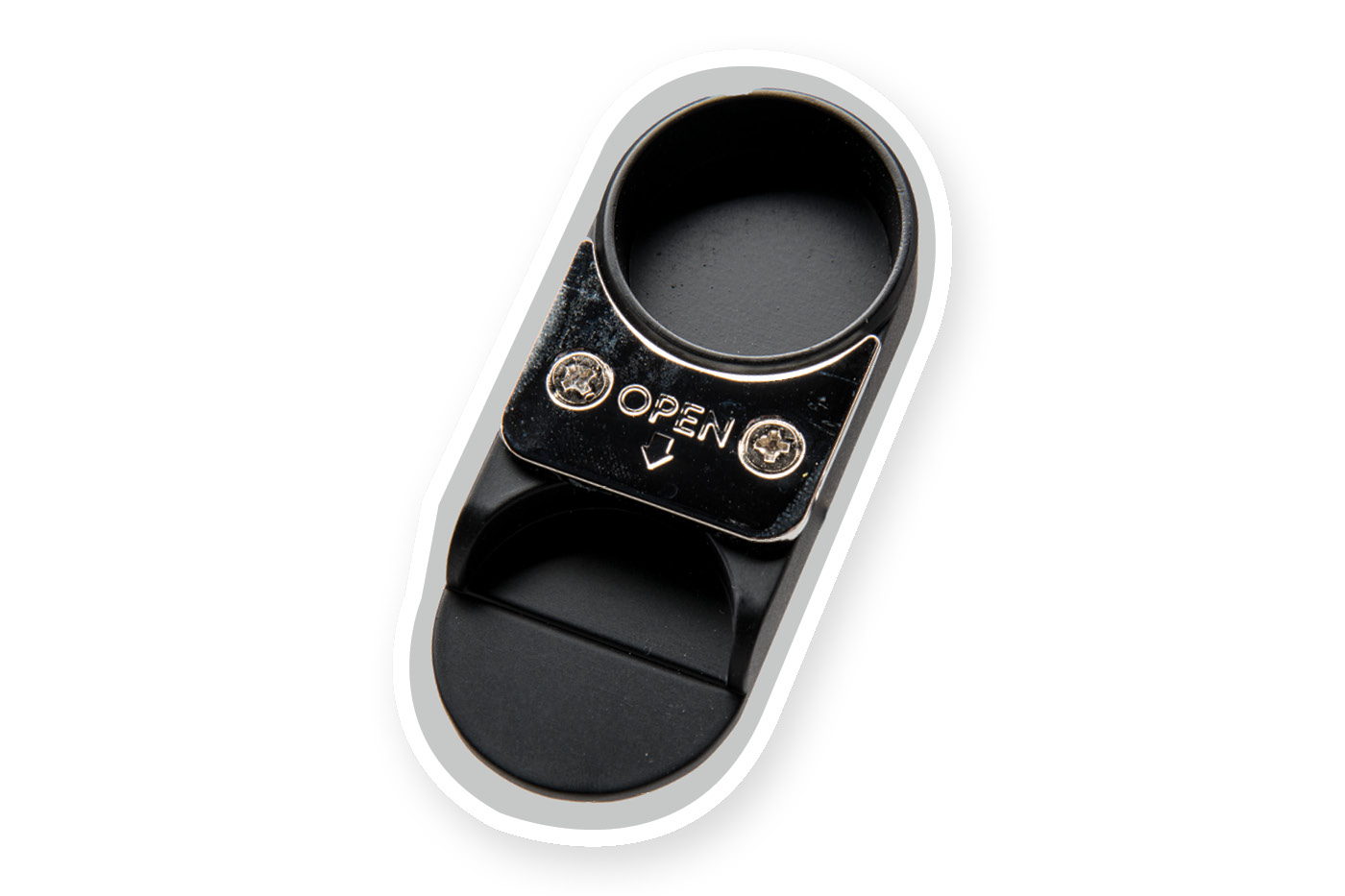 The Capper lets you take beer caps off, but also put them back on again! $18, at Meraki Supply Co.
103, 305 10 St. N.W., merakisupplyco.com
Collar Flowers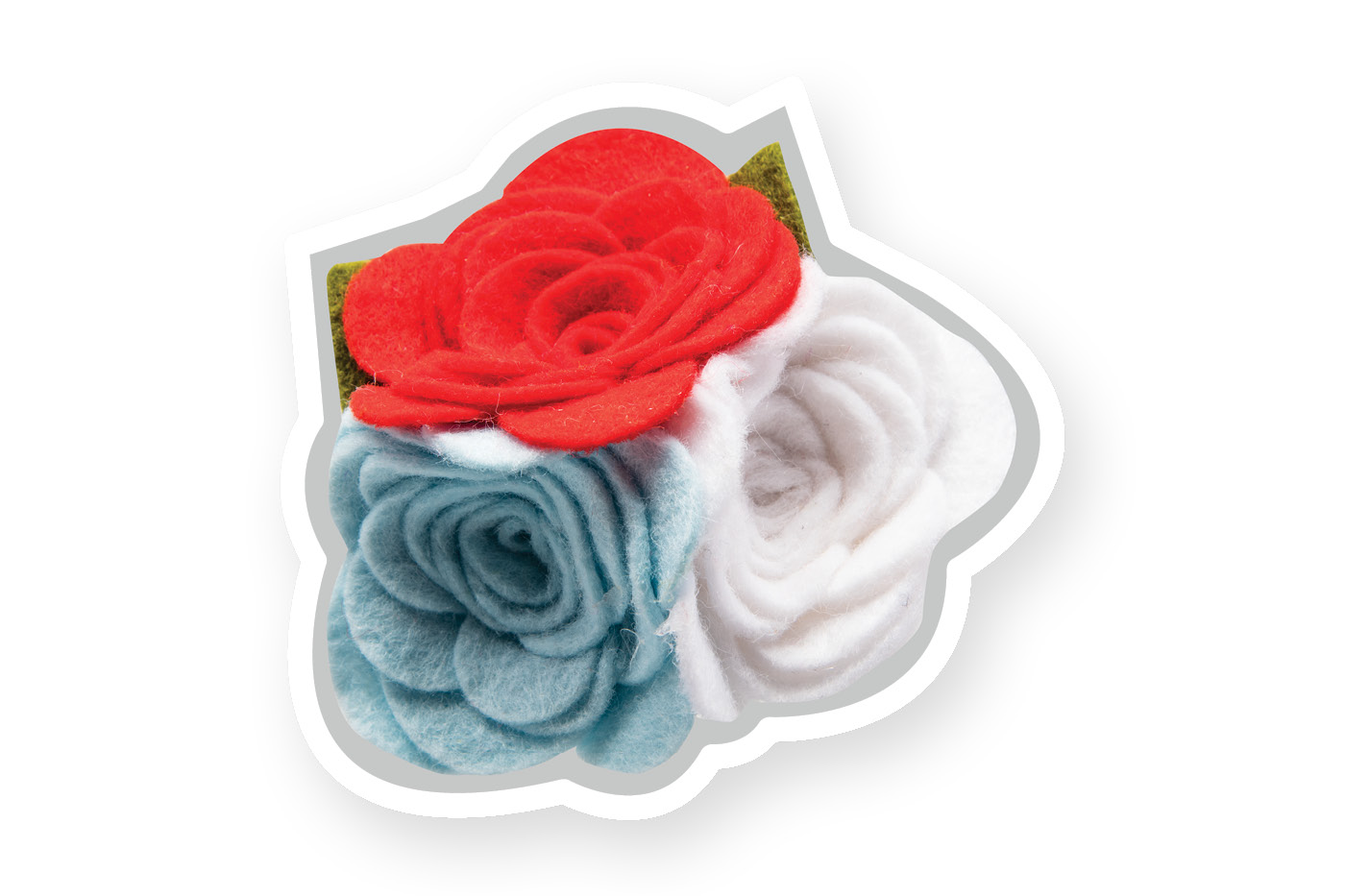 The perfect gift for a stylish furry friend (or their human companion), these Collar Flowers are made in Canada. $18, at The New Forest.
1120 Kensington Rd. N.W., 825-205-8008, thenewforest.ca
Sushi Washi Tapes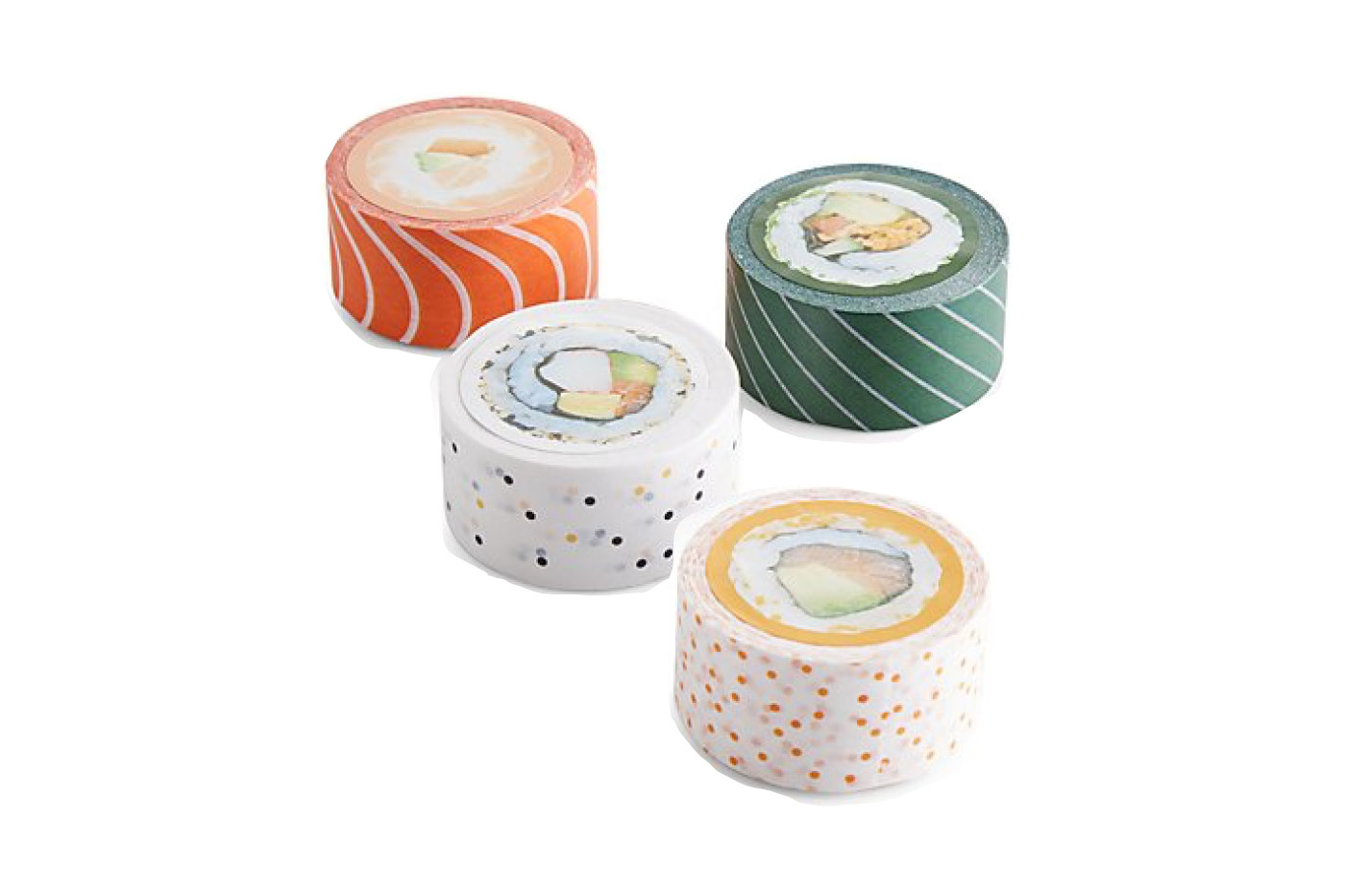 Sushi washi tapes add a deliciously cute graphic element to giftwrap. $18 for a set of four, at Crate and Barrel.
Southcentre, 403-278-7020, crateandbarrel.ca
Monogram Coffee's Holiday Roast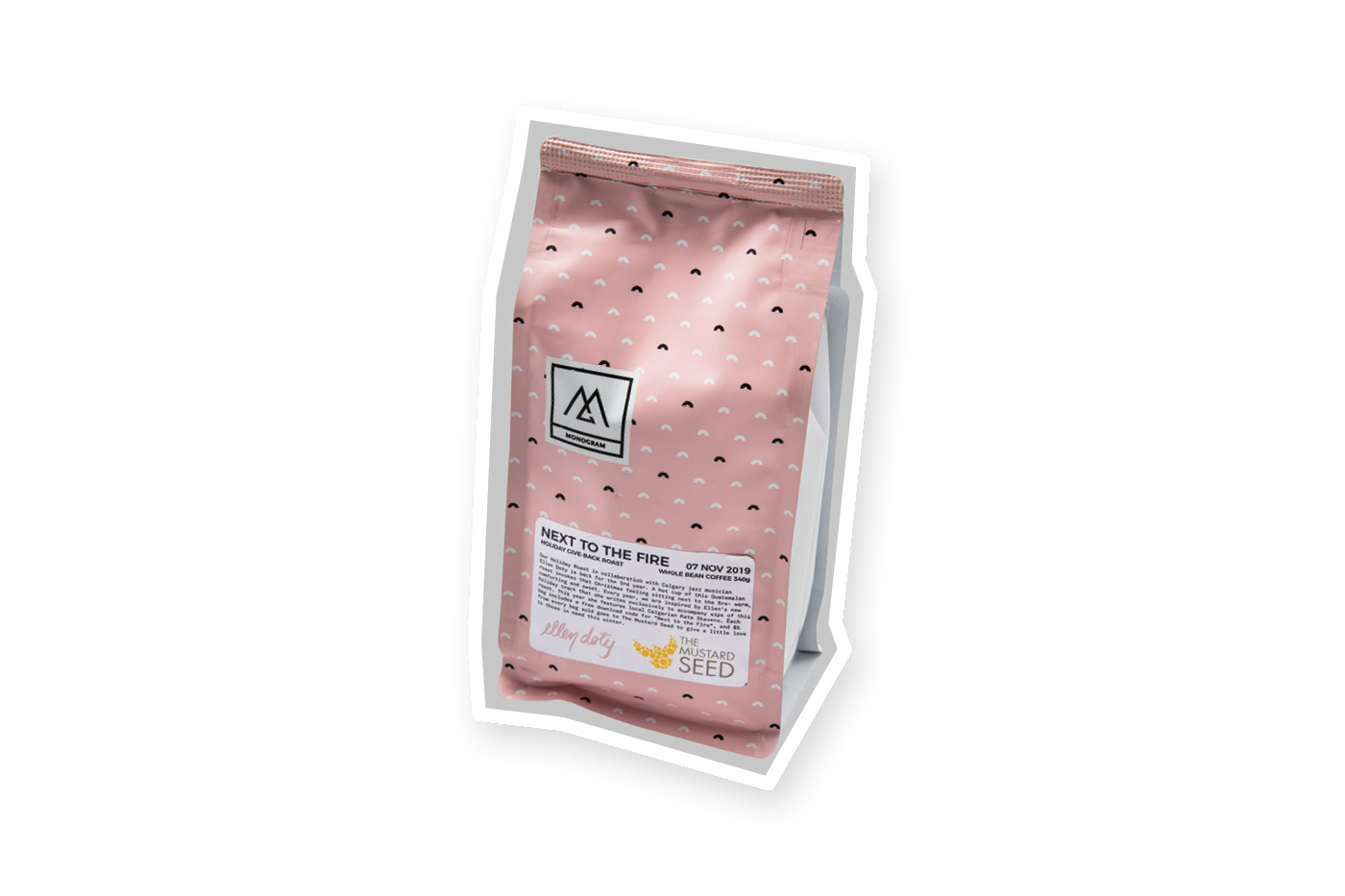 Monogram coffee's holiday roast comes with an original song, "Next to the Fire," written by Calgary jazz musician Ellen Doty and sung by local singer Kate Stevens. Each $20 bag includes a code for a free download of the song and $5 from every sale goes to The Mustard Seed.
4814 16 St. S.W., 587-893-0444, plus two other locations, monogramcoffee.com
Kikkerland Magnetic Hourglass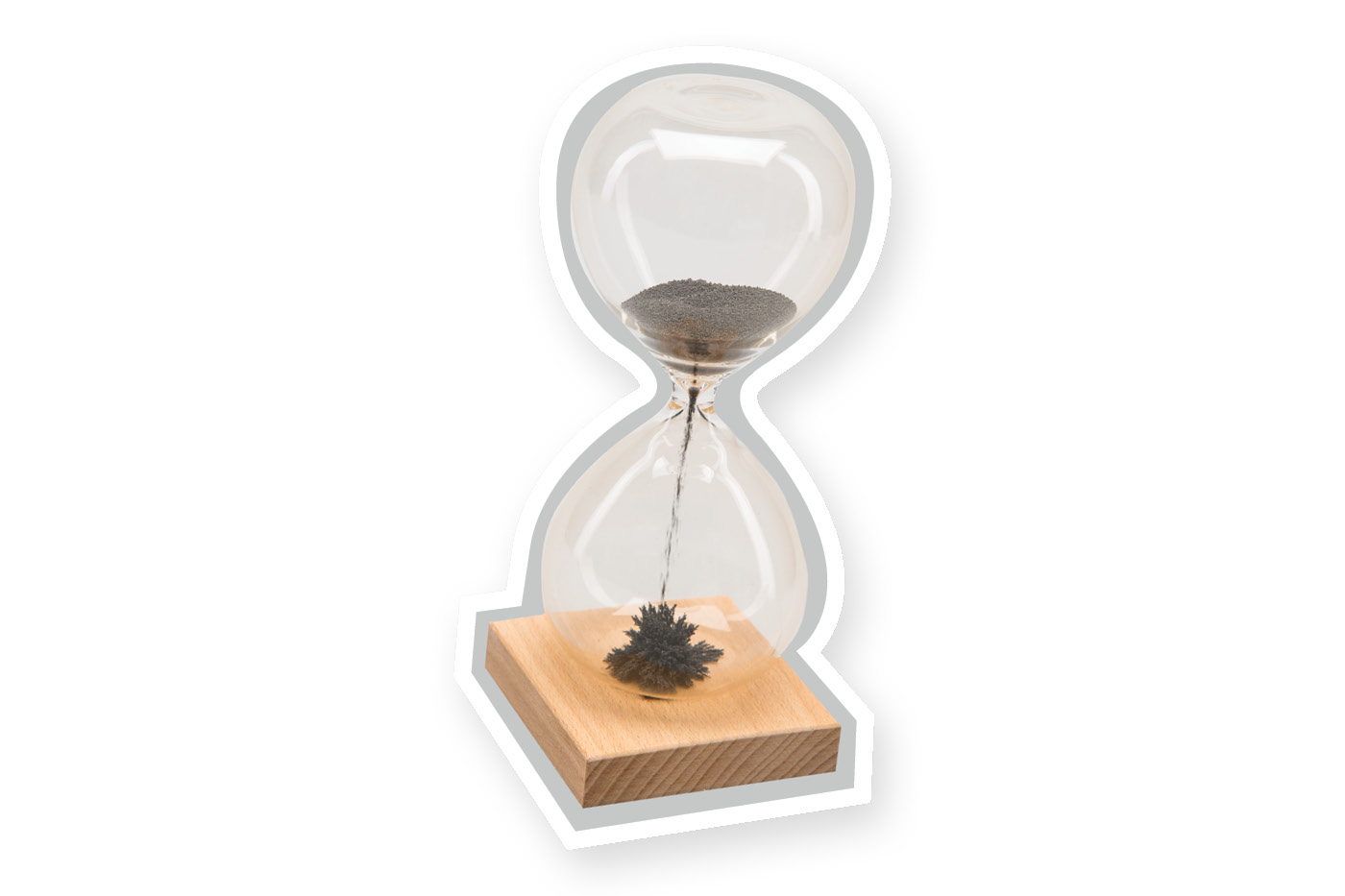 Literally hours of fun watching magnetic filings make stalagmite formations with the Kikkerland Magnetic Hourglass. $22, at Indigo.
Multiple locations, chapters.indigo.ca
Doggie Bandanas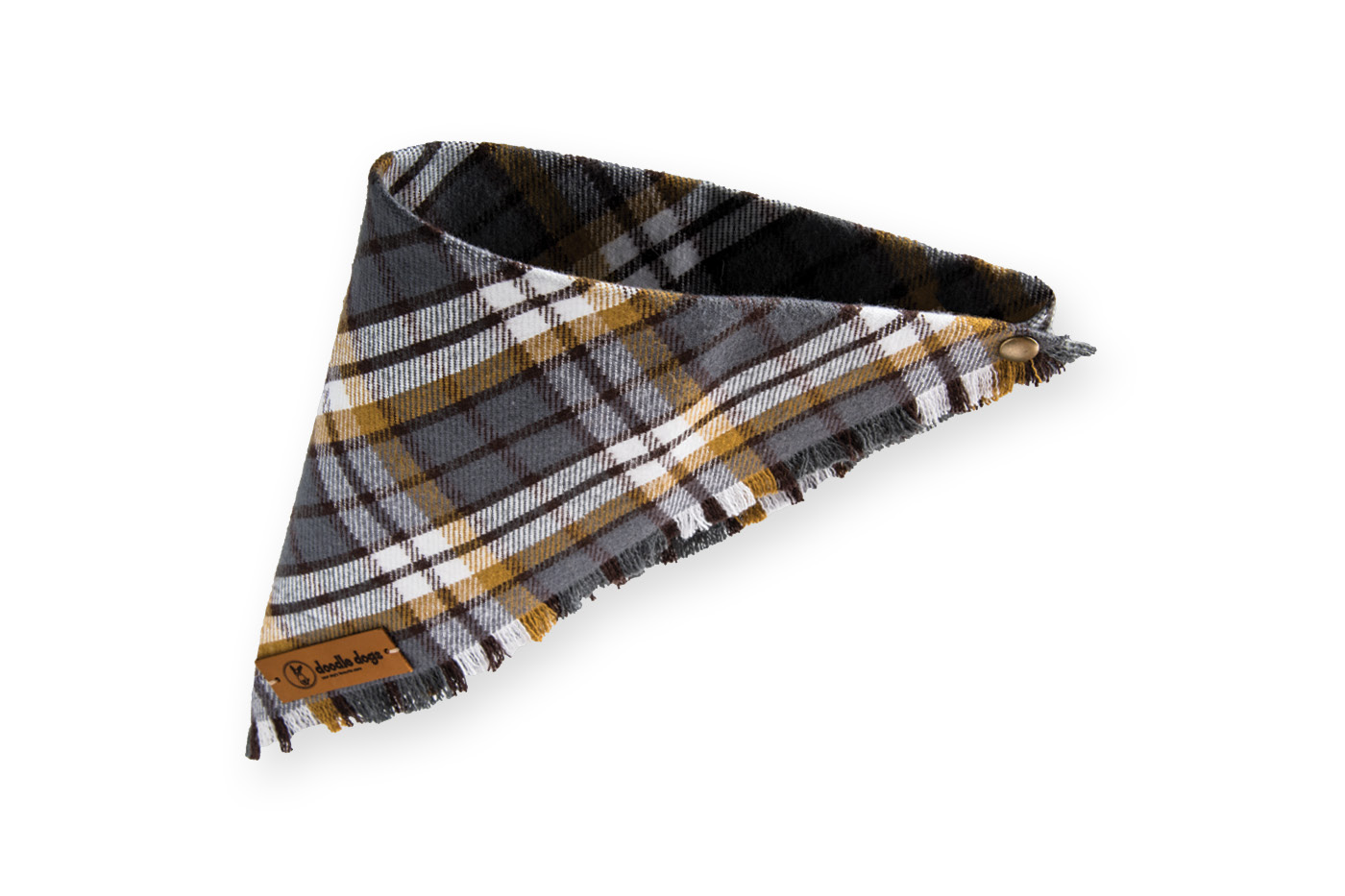 Made locally by store co-owner Corey White, these doggie bandanas are soft, durable and have a convenient snap closure. $24 to $34 at Doodle Dogs.
3B Parkdale Cres. N.W., 587-349-3647; and 841 1 Ave. N.E., 403-452-2134; doodledogsyyc.com
Baby Color crayons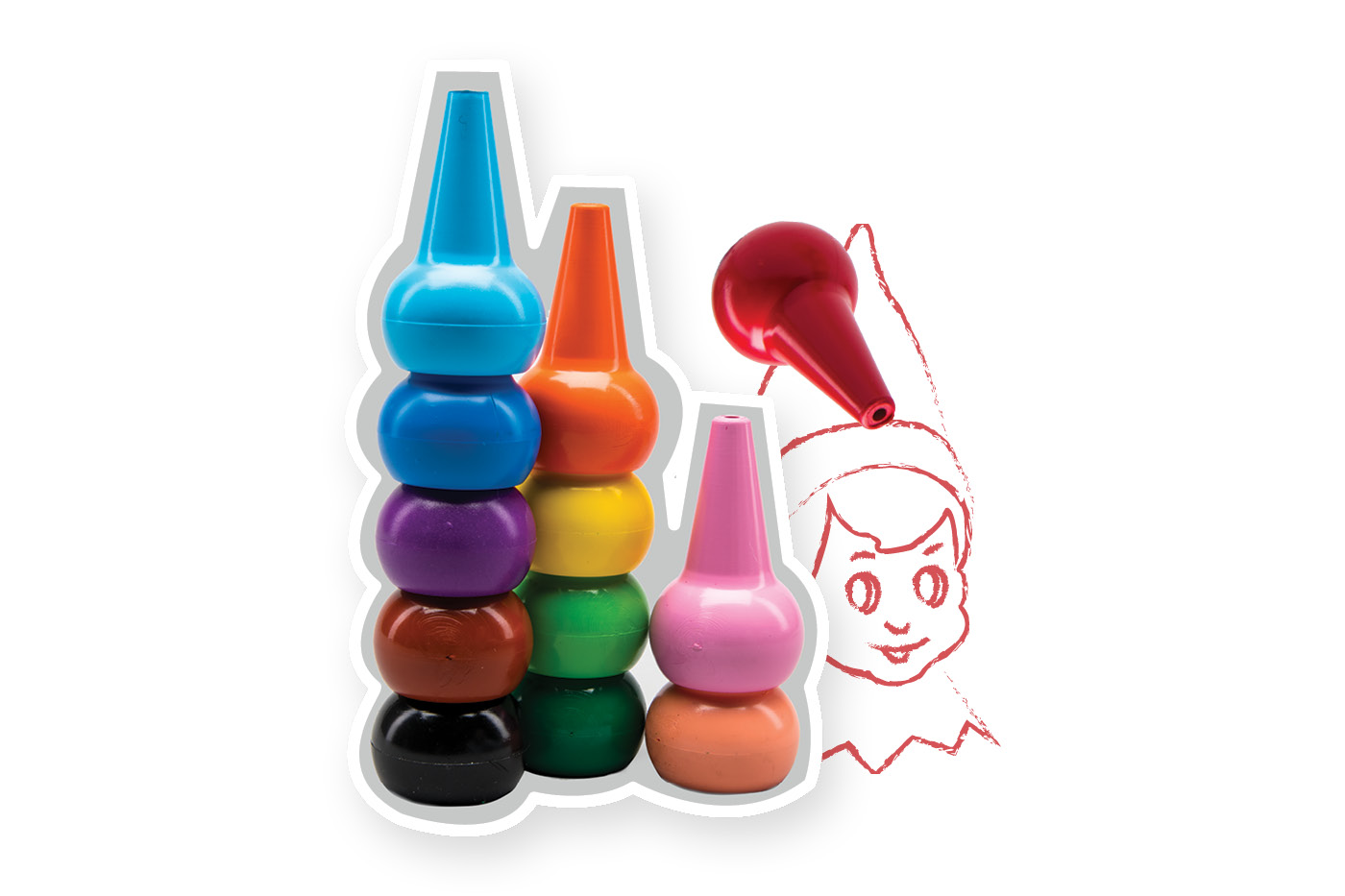 Baby Color crayons are just the right size and shape for tiny hands. $25 for 12 (also in packages of six for $15), at Nanao Kimono.
Crossroads Market, 1235 26 Ave. S.E.; and Kensington Artisan Market, 225 10 St. N.W.; nanaokimono.com
Jewellery Organizer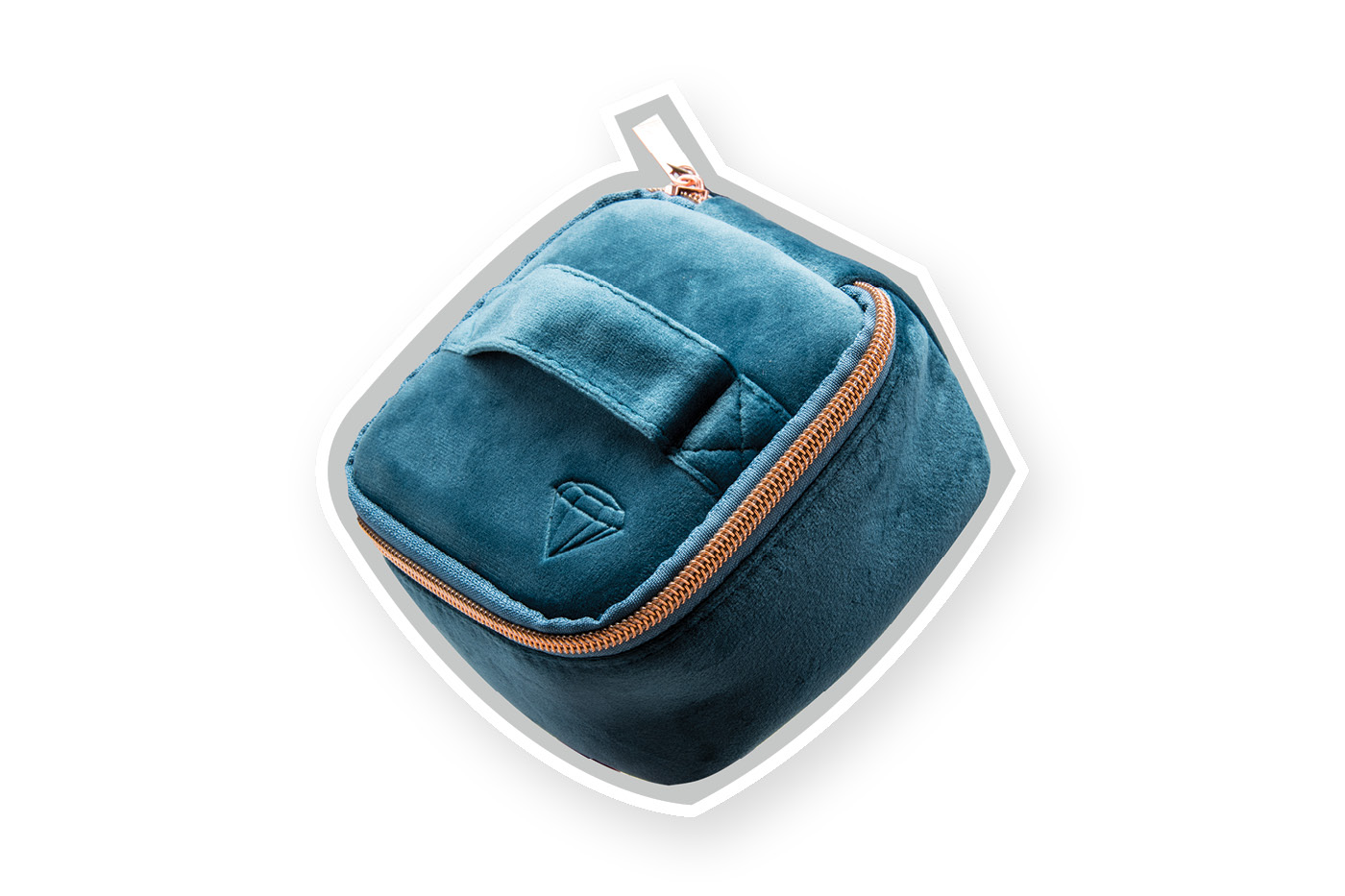 Jewellery organizer 
for travel by My Tagalongs, $26, at 
Liz & Lottie.
537 Riverfront Ave. S.E., 403-263-0800, 
lizandlottie.ca
Bürstenhaus Redecker Dustpan and Hand Brush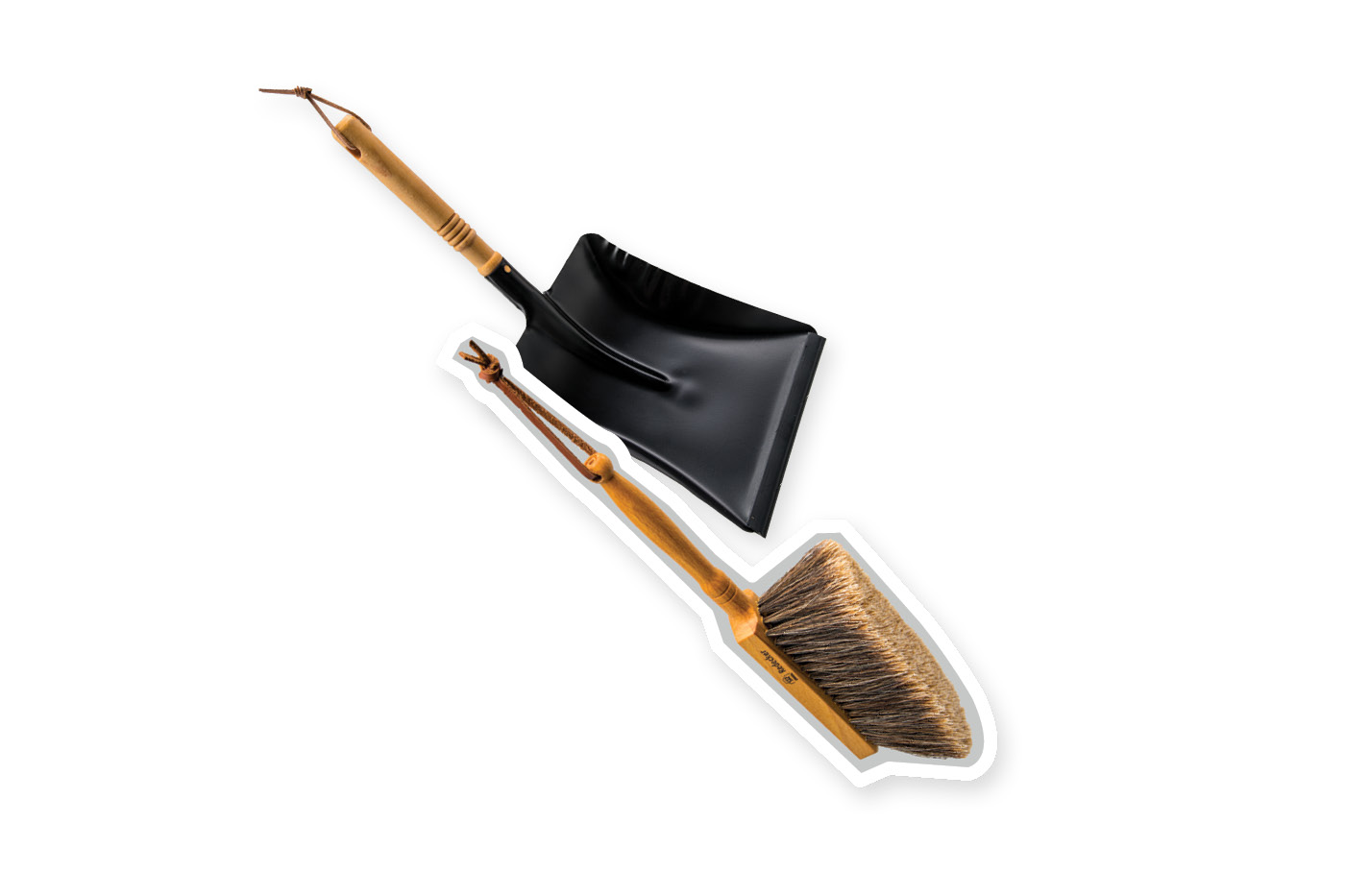 For the design-minded tidy person, a dustpan and hand brush, German-made by Bürstenhaus Redecker. $26 and $38, respectively, at Guildhall.
1222 9 Ave. S.E., 403-454-4399, guildhallhome.com
The Munchy Munchy Cookbook for Kids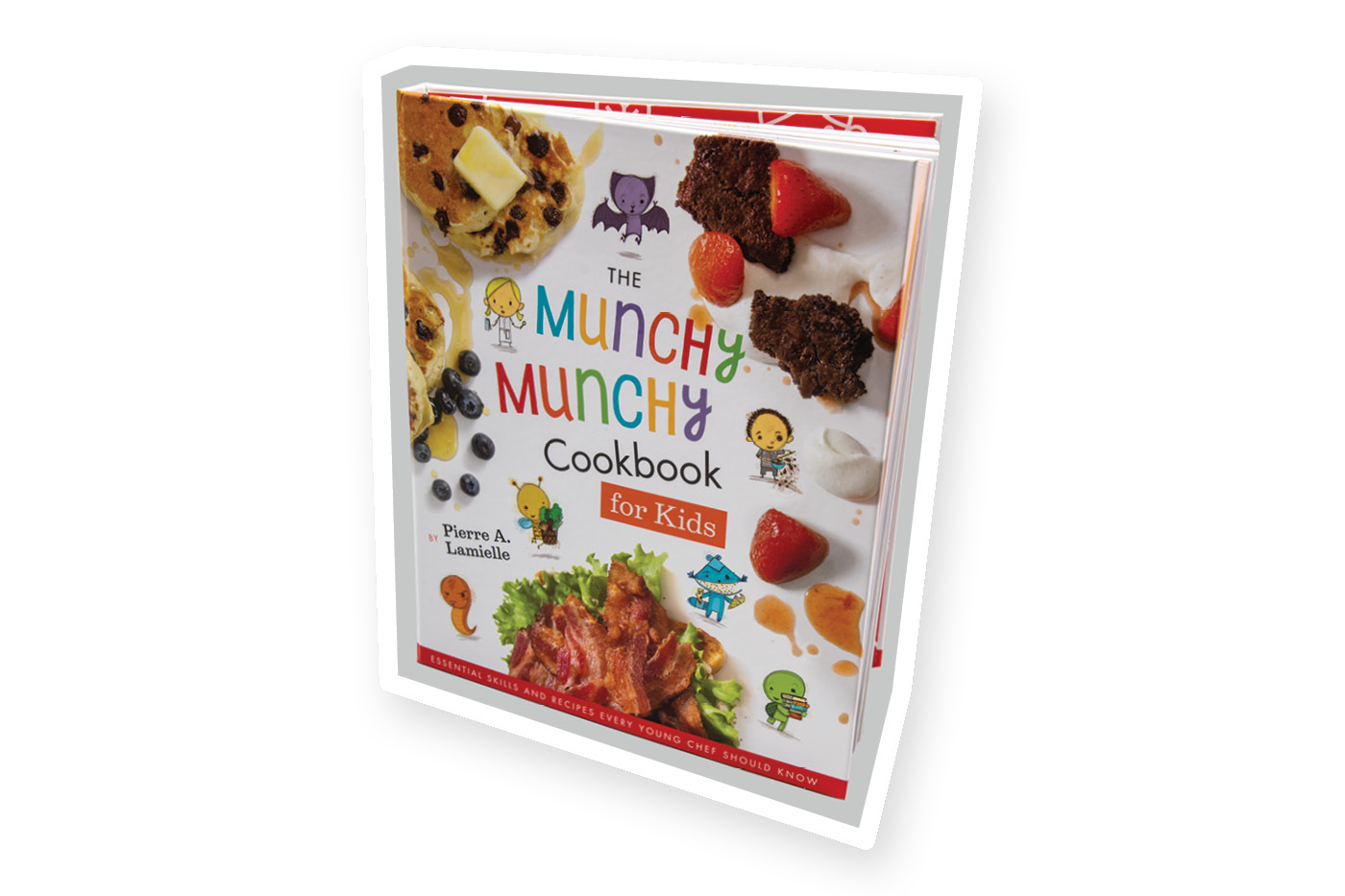 The Munchy Munchy Cookbook for Kids by local chef and artist Pierre Lamielle is a great way to educate, entertain and nourish your budding young chefs at home. $29.
Available through amazon.ca
Riedel Drinkware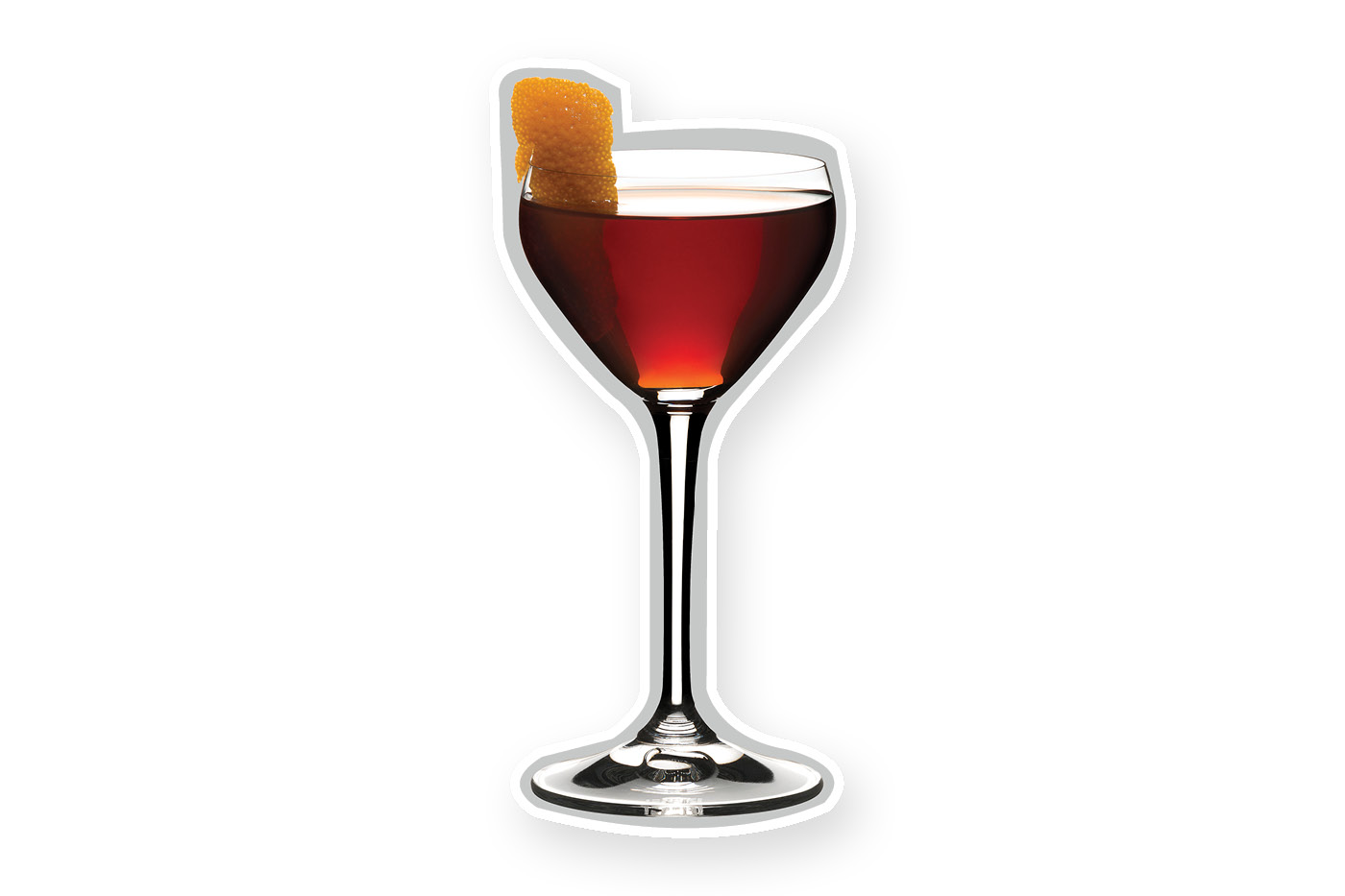 Riedel, maker of premium wine glasses, now has cocktail-specific drinkware. Sold in pairs, there are six styles including "Fizz," "Sour," and "Nick & Nora" (shown here), $30, at Willow Park Wines & Spirits.
10801 Bonaventure Dr. S.E., 403-296-1640, willowpark.net
Textured Pottery Mugs by Connie Cooper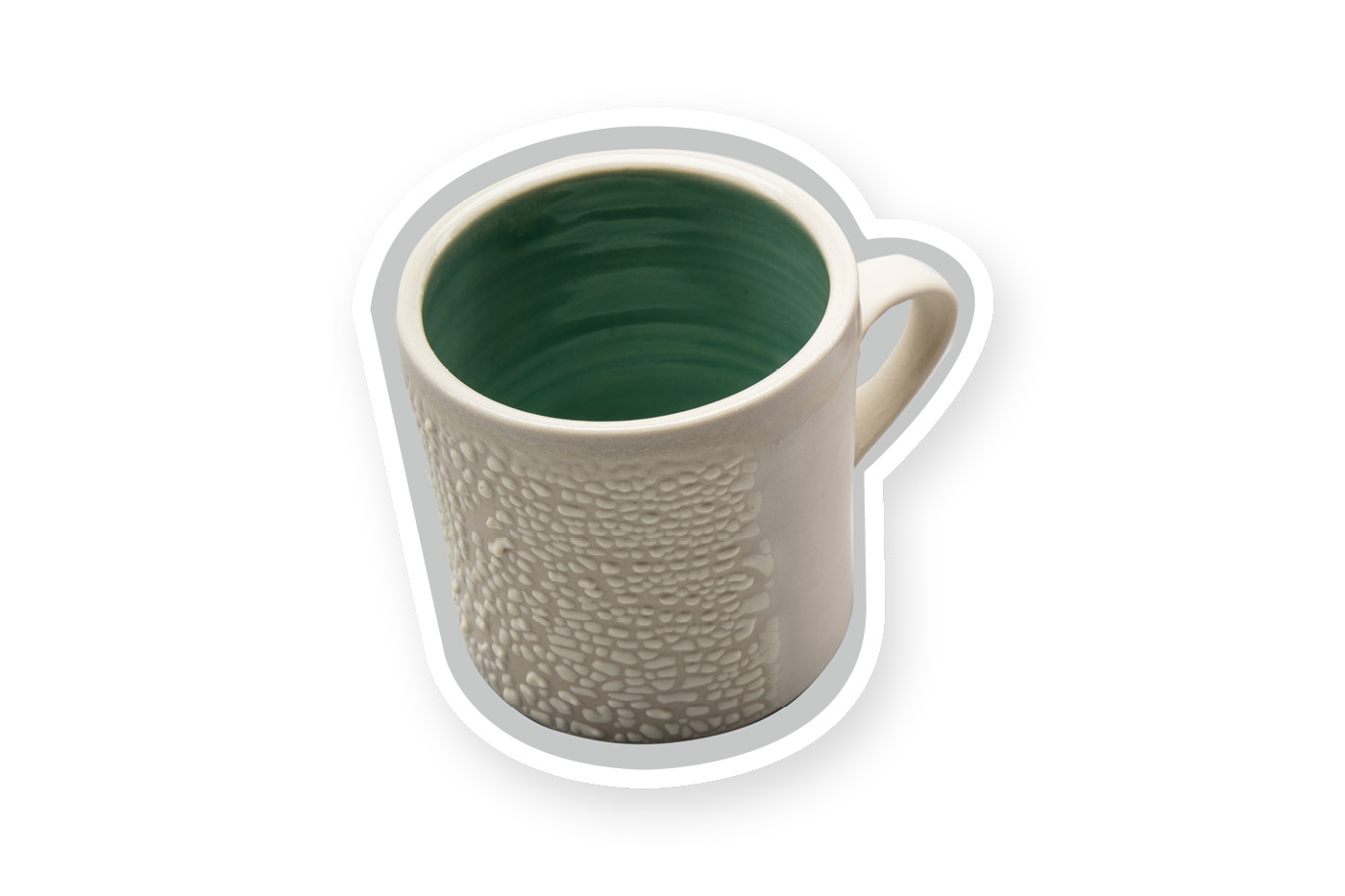 Textured pottery mugs by Connie Cooper, $34 each, at Alberta Craft Gallery Calgary.
cSpace King Edward, 1721 29 Ave. S.W., 587-391-0129, albertacraft.ab.ca
Asobu Insulated Drink Bottle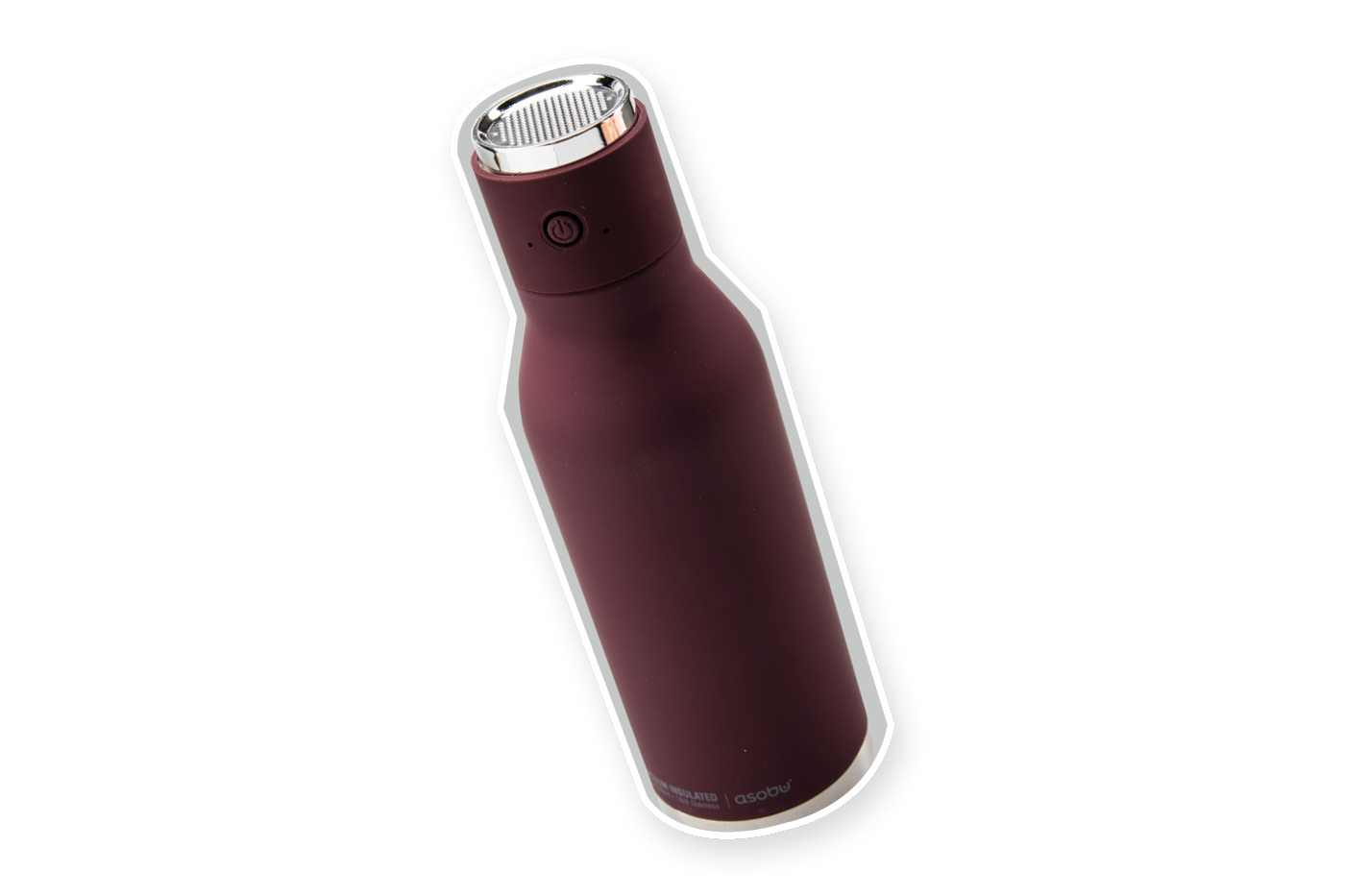 The Asobu 17-ounce insulated drink bottle has a Bluetooth speaker built into the lid. $35 at Stuff.
102, 709 11 Ave. S.W., 403-209-2606, stuff4him.ca
Calgary Eats Cookbook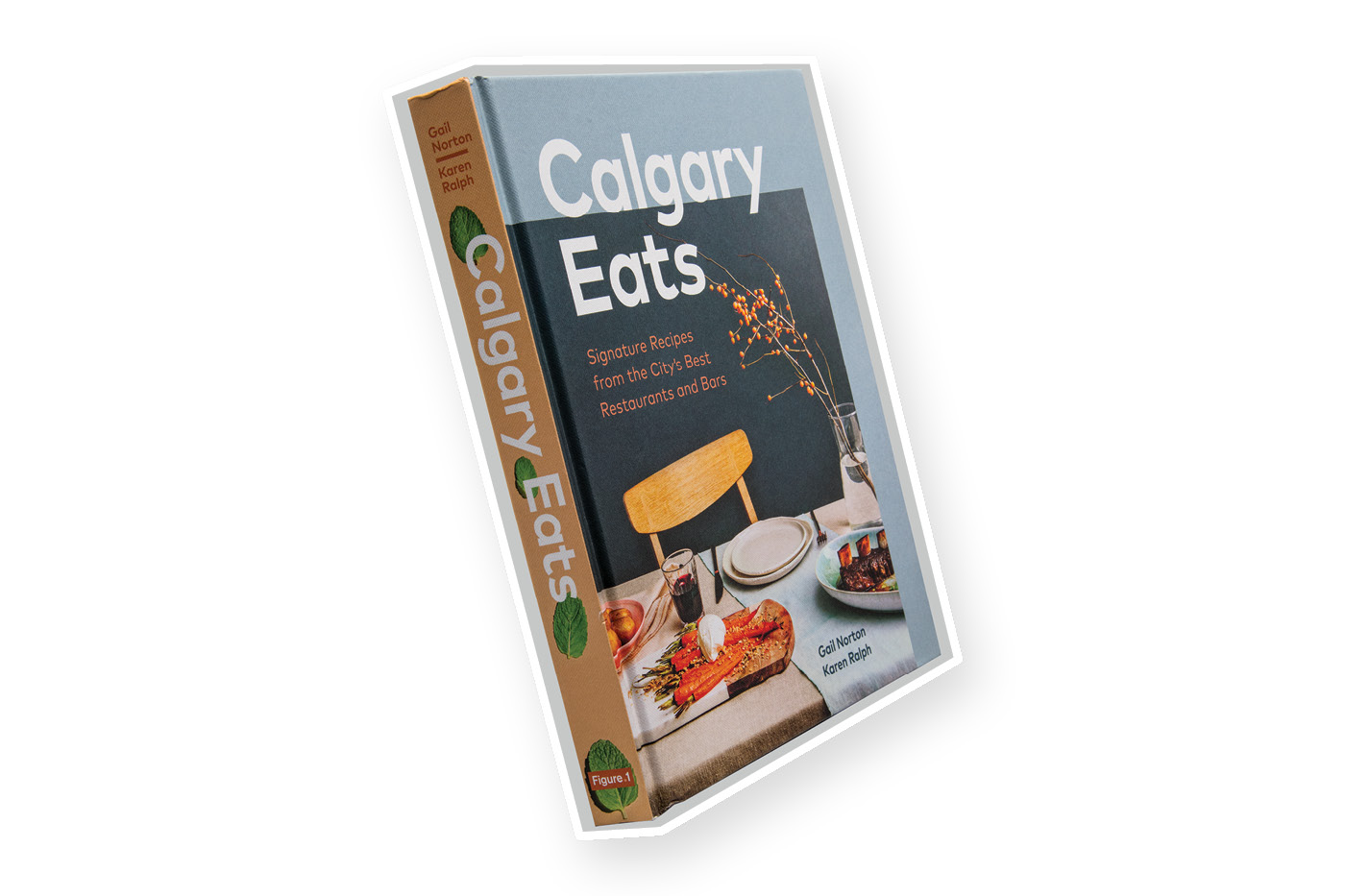 Calgary Eats by Gail Norton and Karen Ralph features signature recipes 
from 40 of Calgary's best restaurants and bars. $39 
at The Cookbook Co. Cooks.
722 11 Ave. S.W., 403-265-6066, cookbookcooks.com
Softshell Ice Cream Ball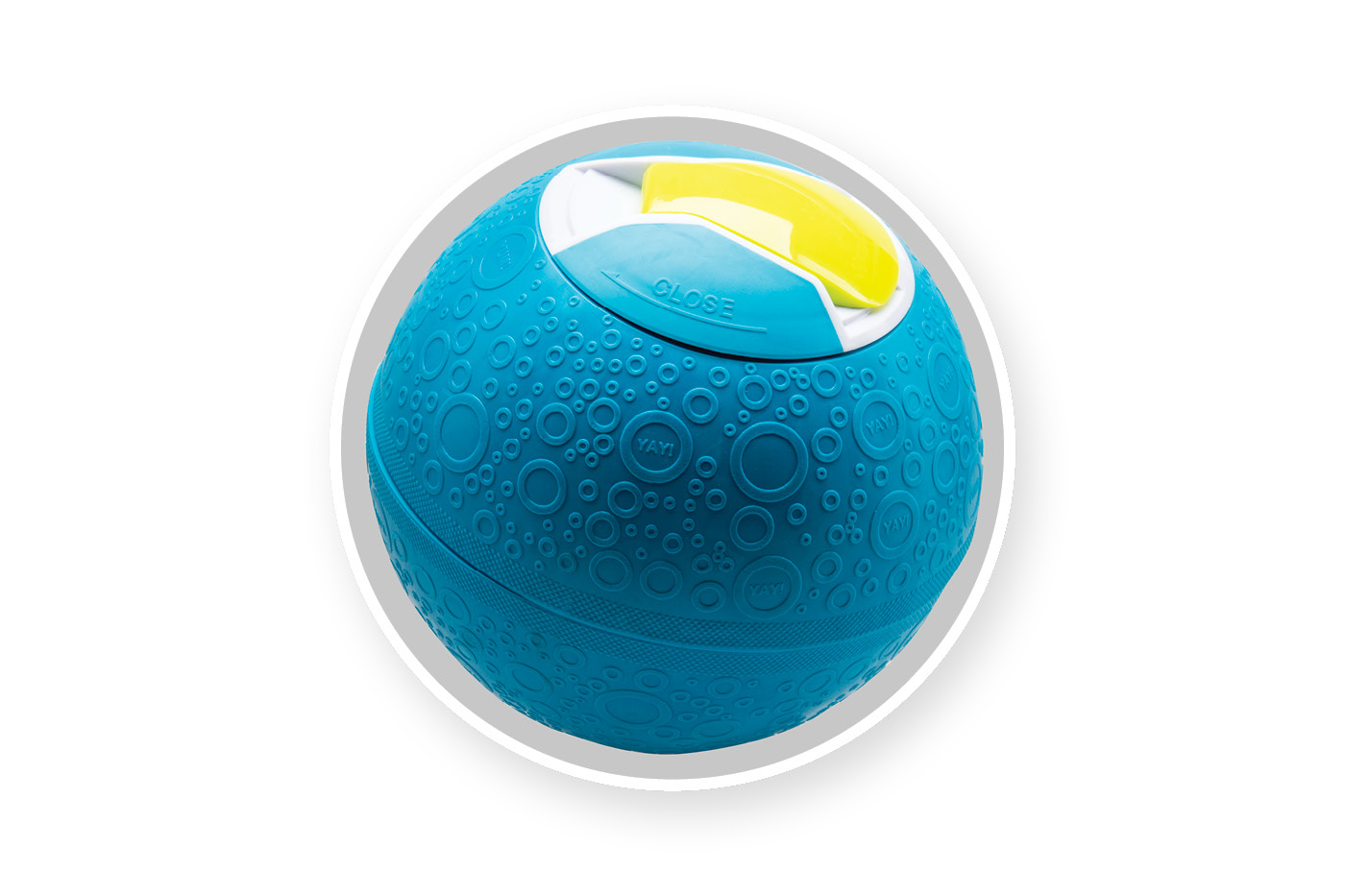 UCO wants you to play with your food with its Softshell Ice Cream Ball. Add the ingredients, shake and roll the ball for 20 minutes and voila, you have a pint of ice cream! $39 at MEC.
830 10 Ave. S.W., 403-269-2420; and 710, 19587 Seton Cres. S.E., 403-523-7258; mec.ca
Cheeseboard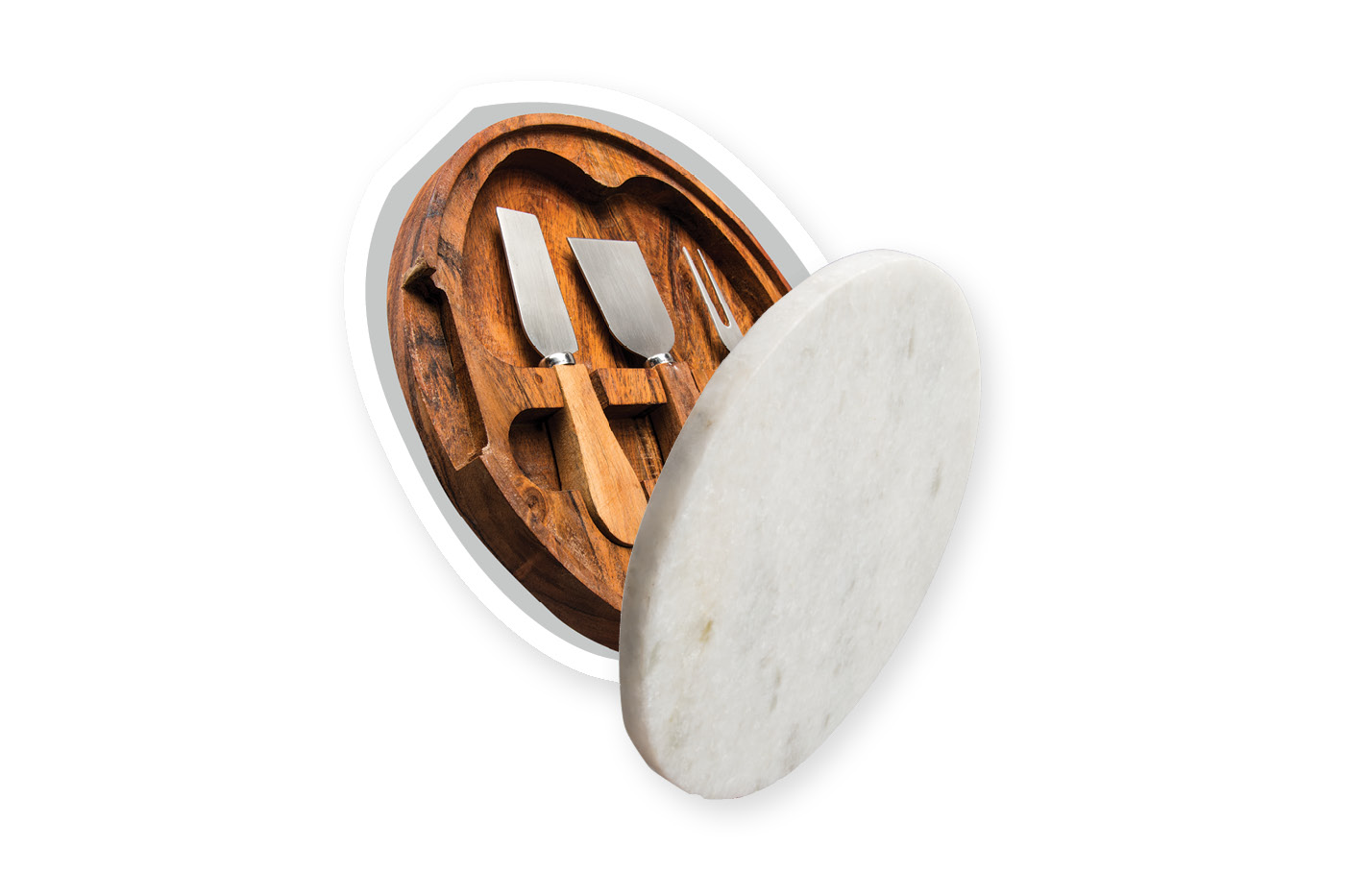 With three cheese forks stored underneath the marble top, this 10-inch cheeseboard is the perfect hostess gift. $47 at Nordstrom.
CF Chinook Centre, 587-291-2000, nordstrom.com
Cheese of the Month Club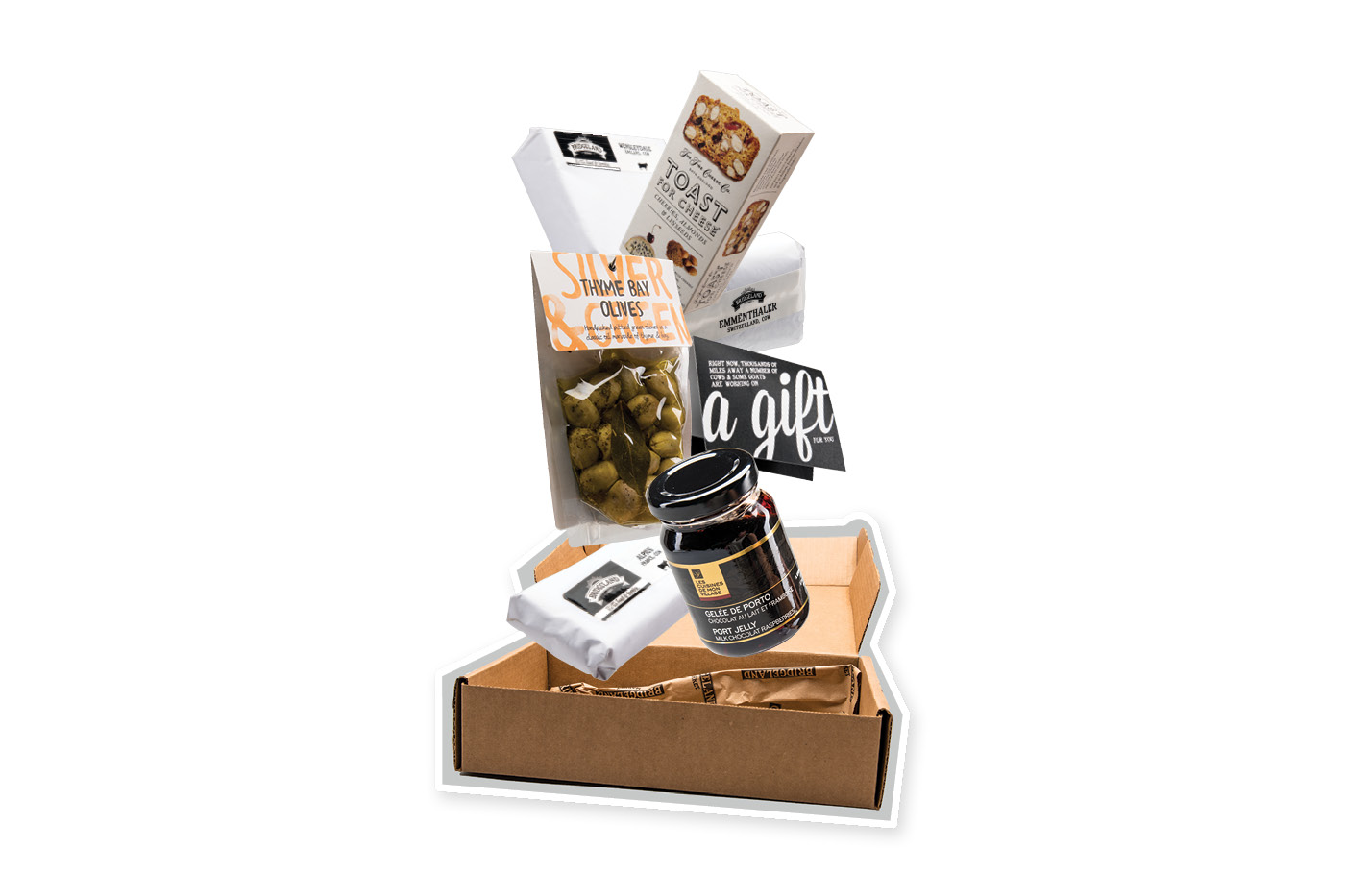 Give the gift of cheese with Bridgeland Market's Cheese of the Month Club, which includes three unique, carefully selected cheeses, plus gourmet accoutrements. Pick up 
at the market on the first Thursday of each month, 
$60 for a single box, $50 if you commit to 12 months.
1104 1 Ave. N.E., 403-269-2381, bridgelandmarket.com
Sustainable Gifts from Without Co.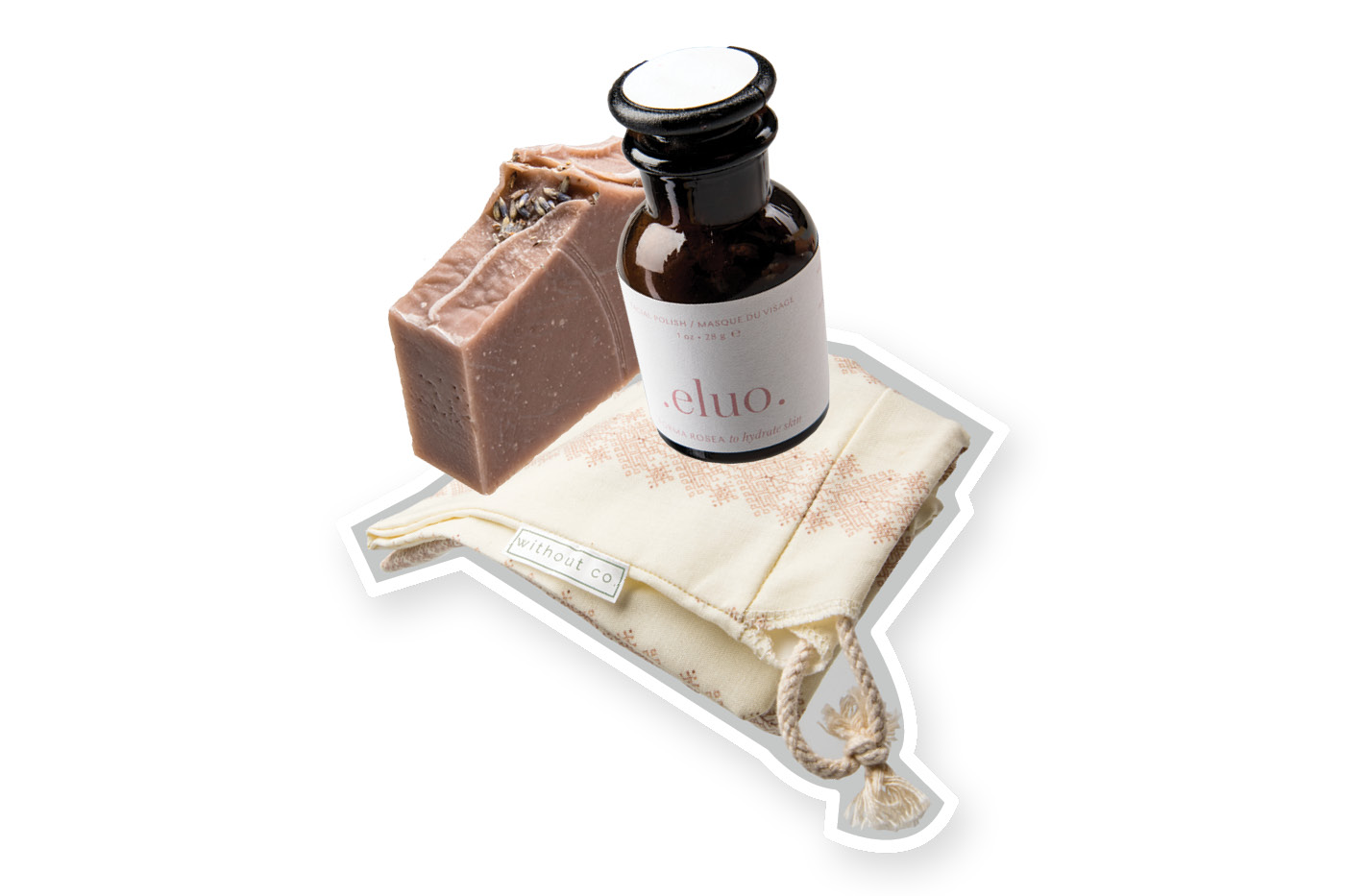 This trio of sustainable gifts from low-waste lifestyle market Without Co. includes facial polish by Eluo, all-natural soap by Lore and an extra-large cloth produce bag handmade by store owner Michelle Fentiman and her mom. $54 for the trio, (items also sold separately).
103, 2115 4 St. S.W., withoutco.com
Play & Go Playmat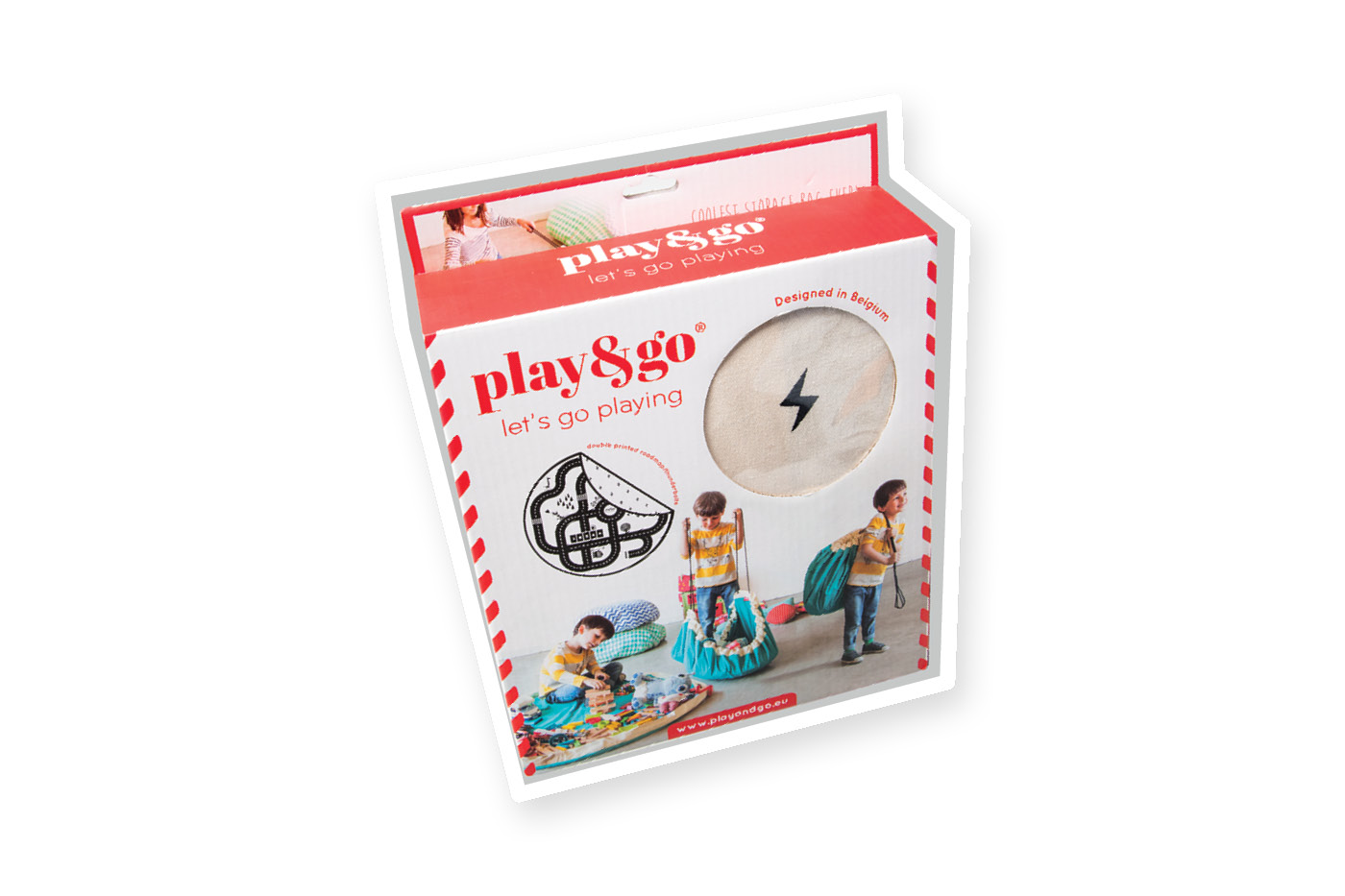 The Play & Go playmat has a drawstring that turns the mat into a storage bag — a gift for kids that's a gift for their parents, too. $55 at Simons.
The Core, 403-697-1840, simons.ca
Plant Pal Shelf Sitter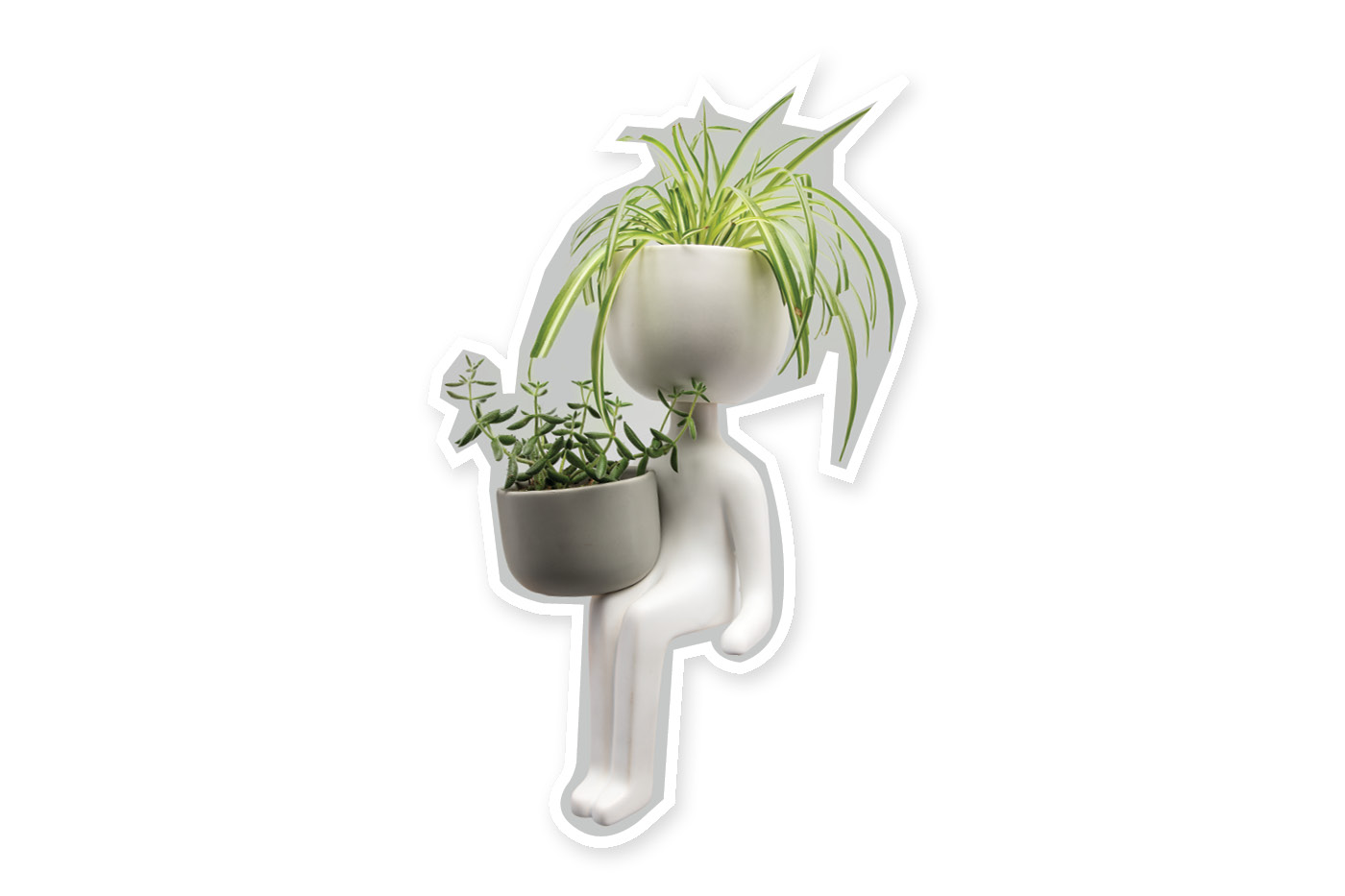 Plant Pal Shelf Sitter, also available in Zen pose, $69 at Metro Element (plants sold separately).
1221 Kensington Rd. N.W., 403-257-7588, metroelement.com
DubTub Bath Board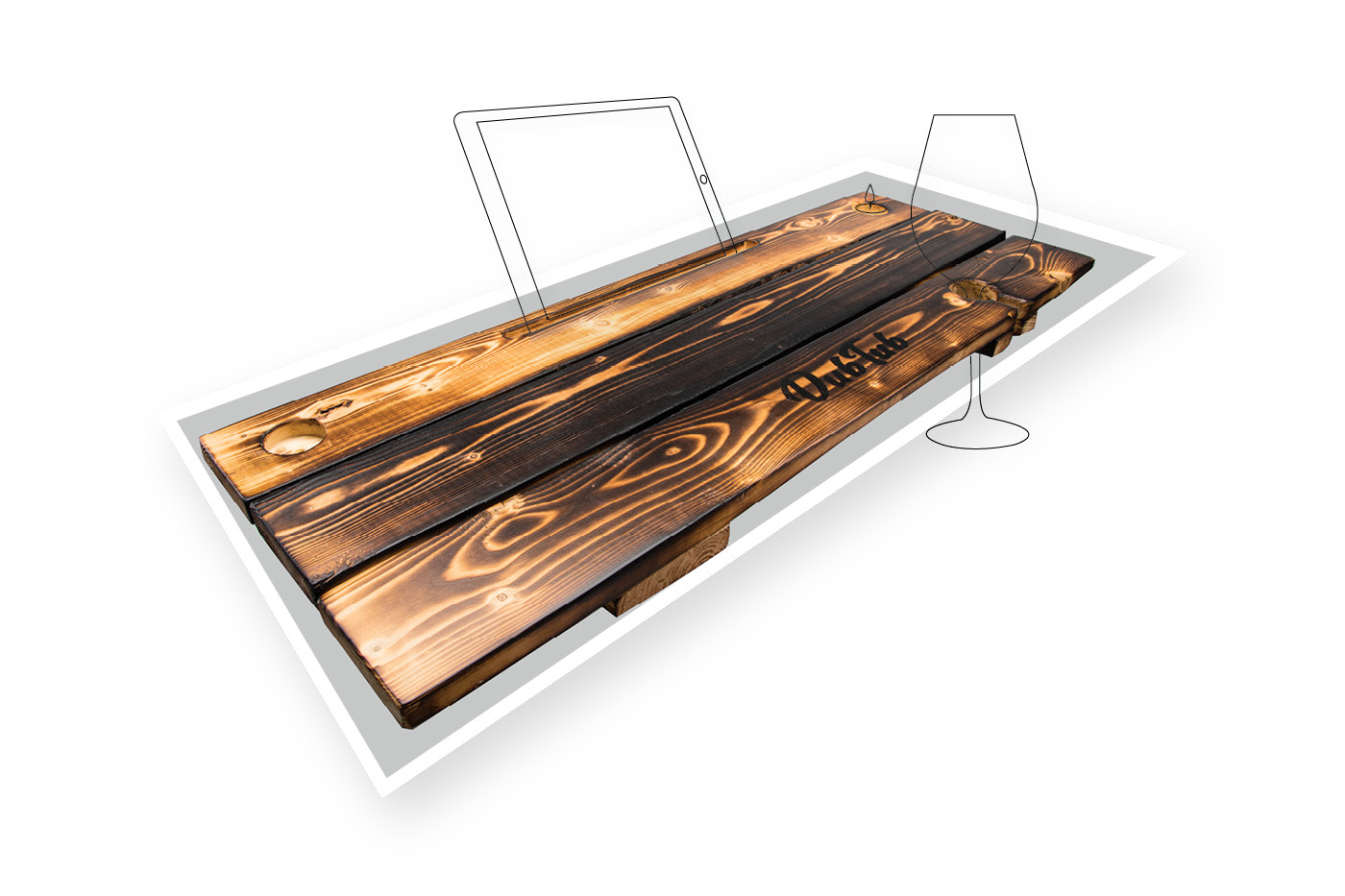 Forget Calgon, let DubTub take you away! This bath board is made in Calgary from reclaimed wood and will hold a tablet, two tea lights and a wine glass. Plus, the company plants a tree for every DubTub sold. $75 at The Raven's Room.
108, 908 17 Ave. S.W., 403-455-7283, theravensroom.ca
Calgary Alberta Music Box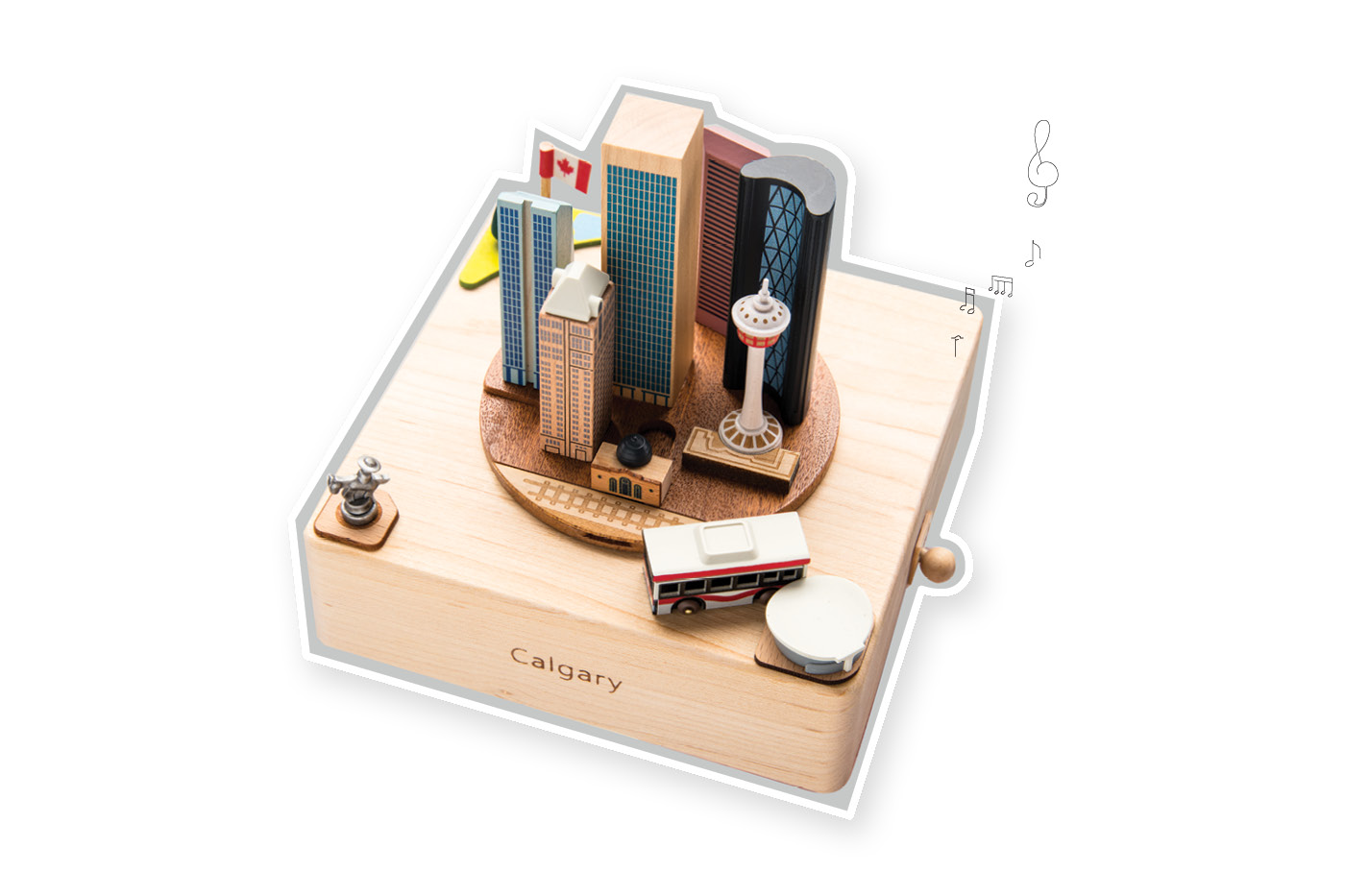 The Calgary Alberta Music Box has a tiny transit bus that moves around the edge and plays "O'Canada." $82, at Papyrus.
Multiple locations, papyrusonline.com
Cutting Board by Reid's Woodworks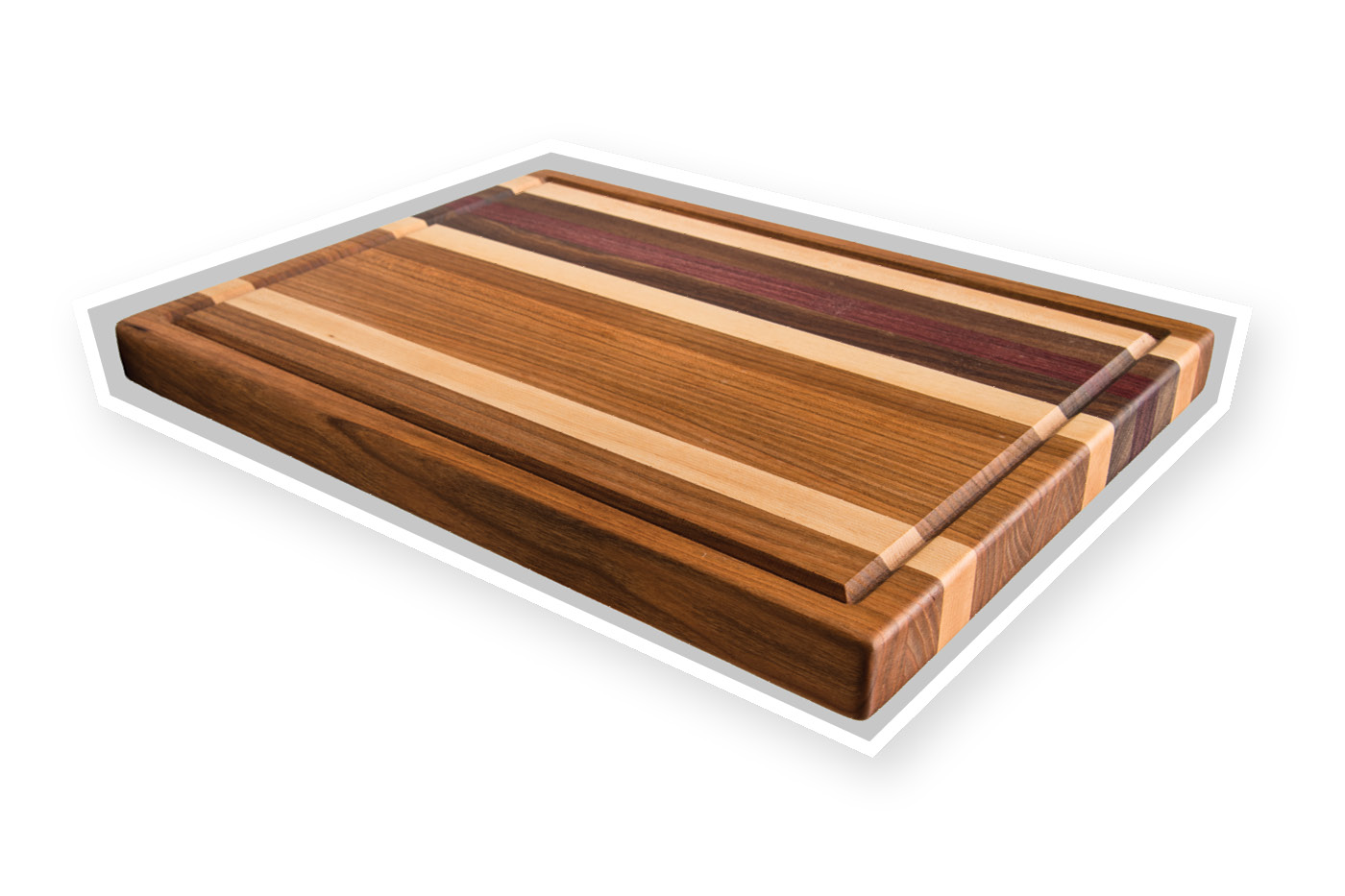 Made by Reid's Woodworks in Strathmore, this one-of-a-kind cutting board features cherry, maple, walnut and purple heart woods. $90, at Ninth and Brick.
1312B 9 Ave. S.E., ninthandbrick.com
Stone Diffuser and Peppermint Essential Oil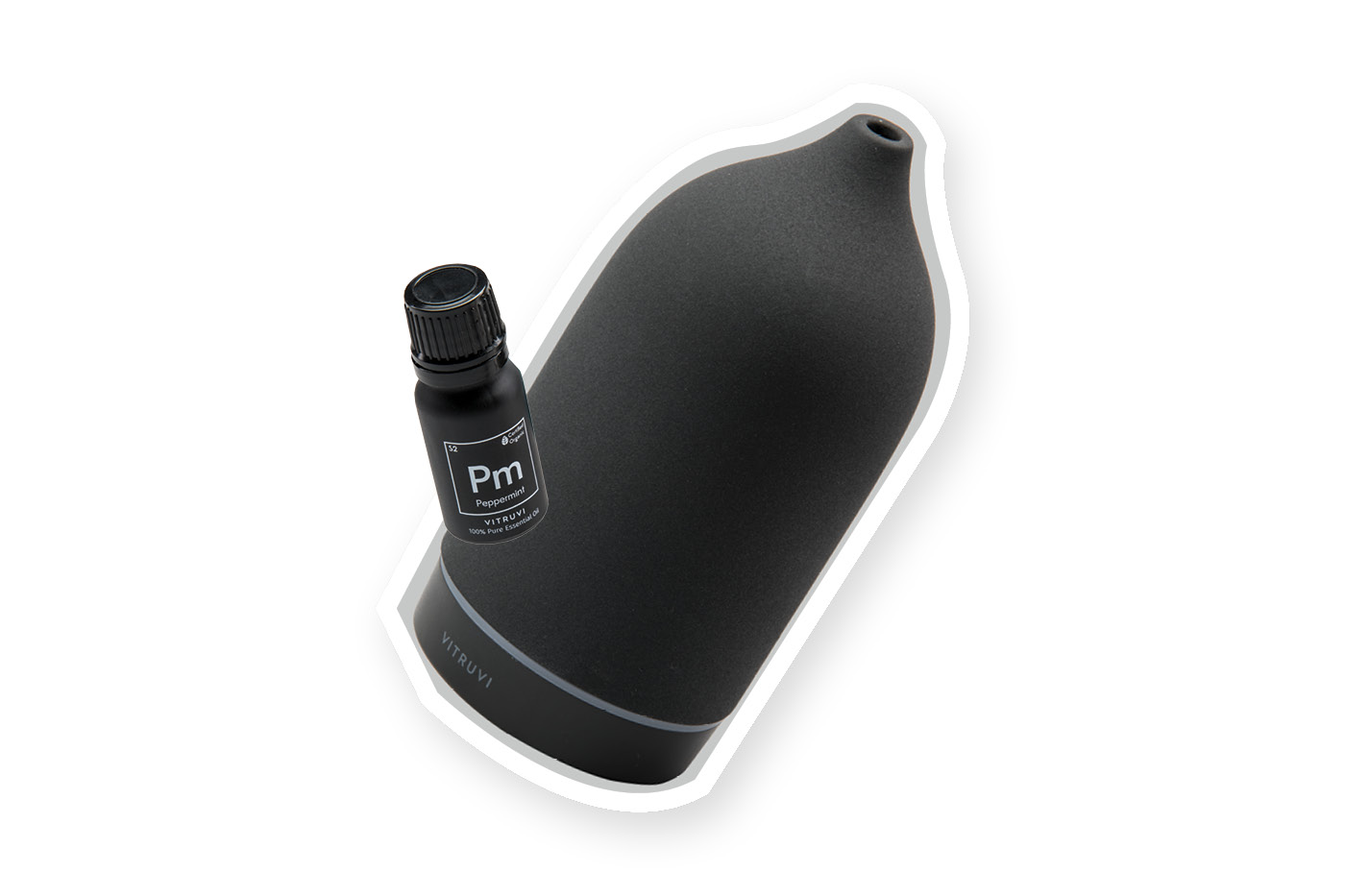 Stone diffuser made by Vancouver company Vitruvi, $119, and peppermint essential oil, $15, both at Fieldstudy.
102, 1812 4 St. S.W., 587-356-2134, fieldstudyshop.com
Gold and Crystal 
Drop Earrings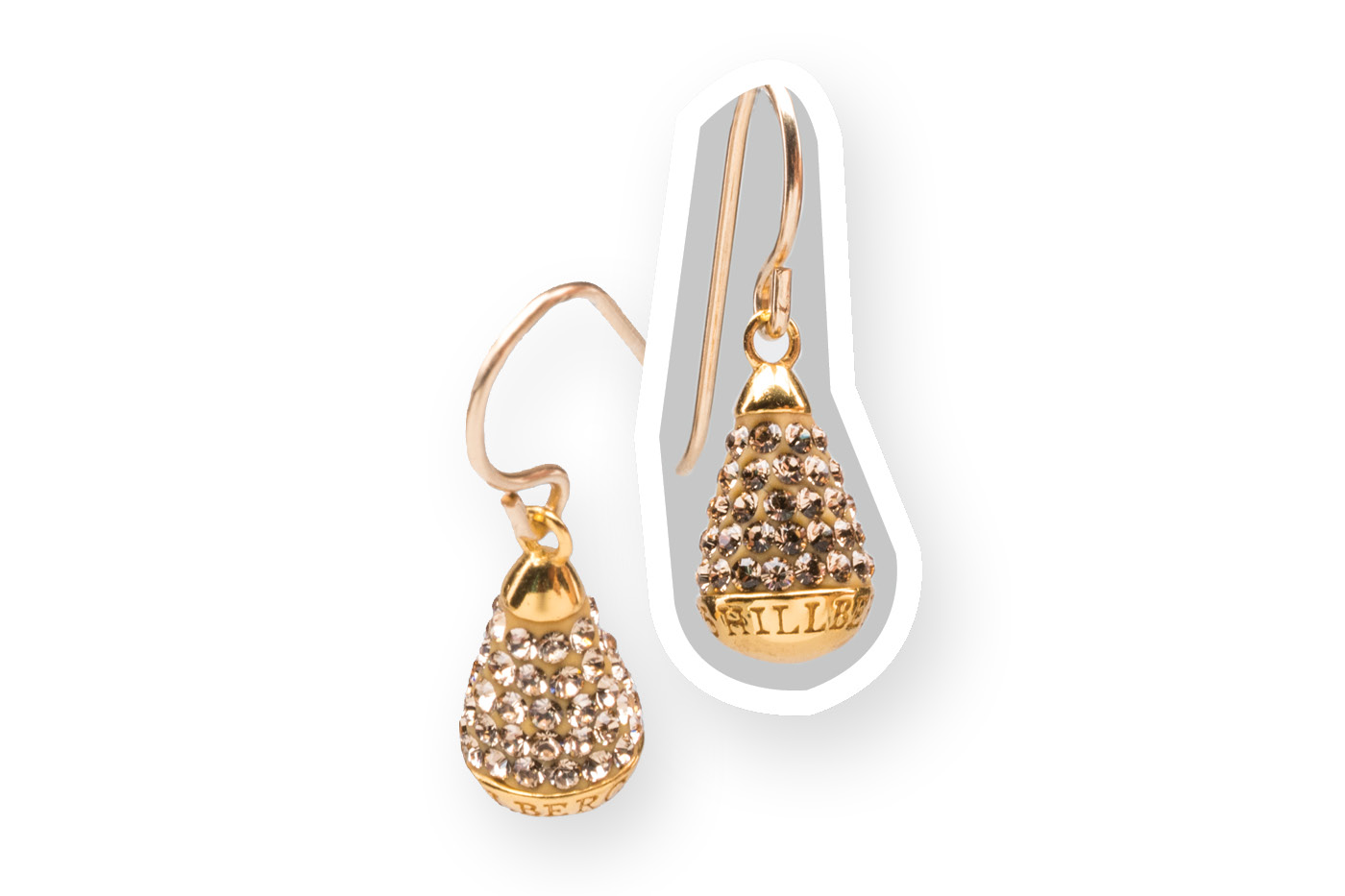 Gold and crystal 
drop earrings, 
$130, by Hillberg & Berk, a Canadian company headquartered in Regina.
CF Market Mall, 
403-202-6277; Southcenter, 403-454-0942, 
hillbergandberk.com
Untuckit Shirt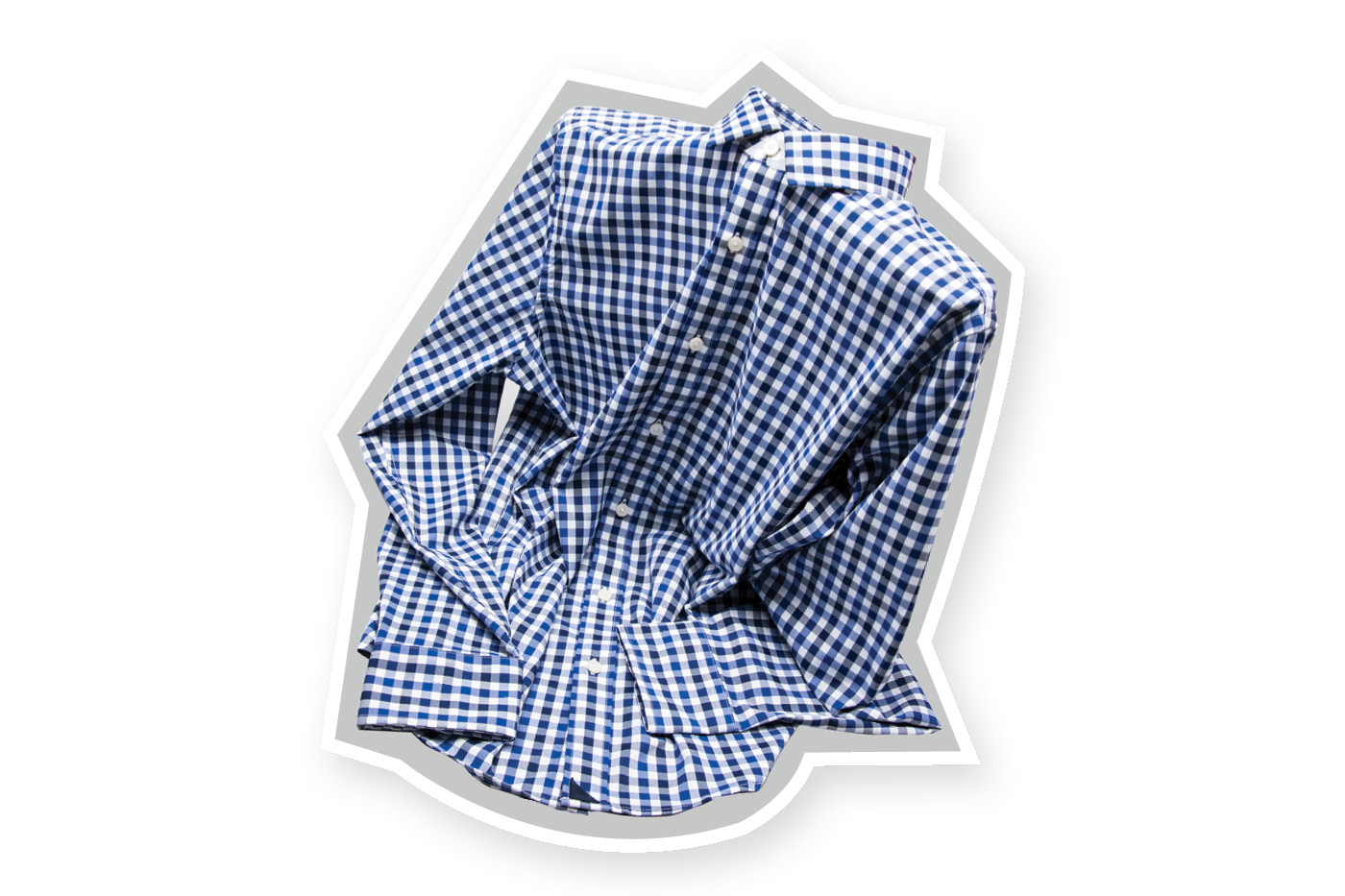 Finally, shirts 
for men that are designed to look fitted and tidy while untucked. In regular, relaxed or slim fit with regular or tall options. $132 at Untuckit.
CF Market Mall, 403-202-6654, untuckit.ca
Breville Smoking Gun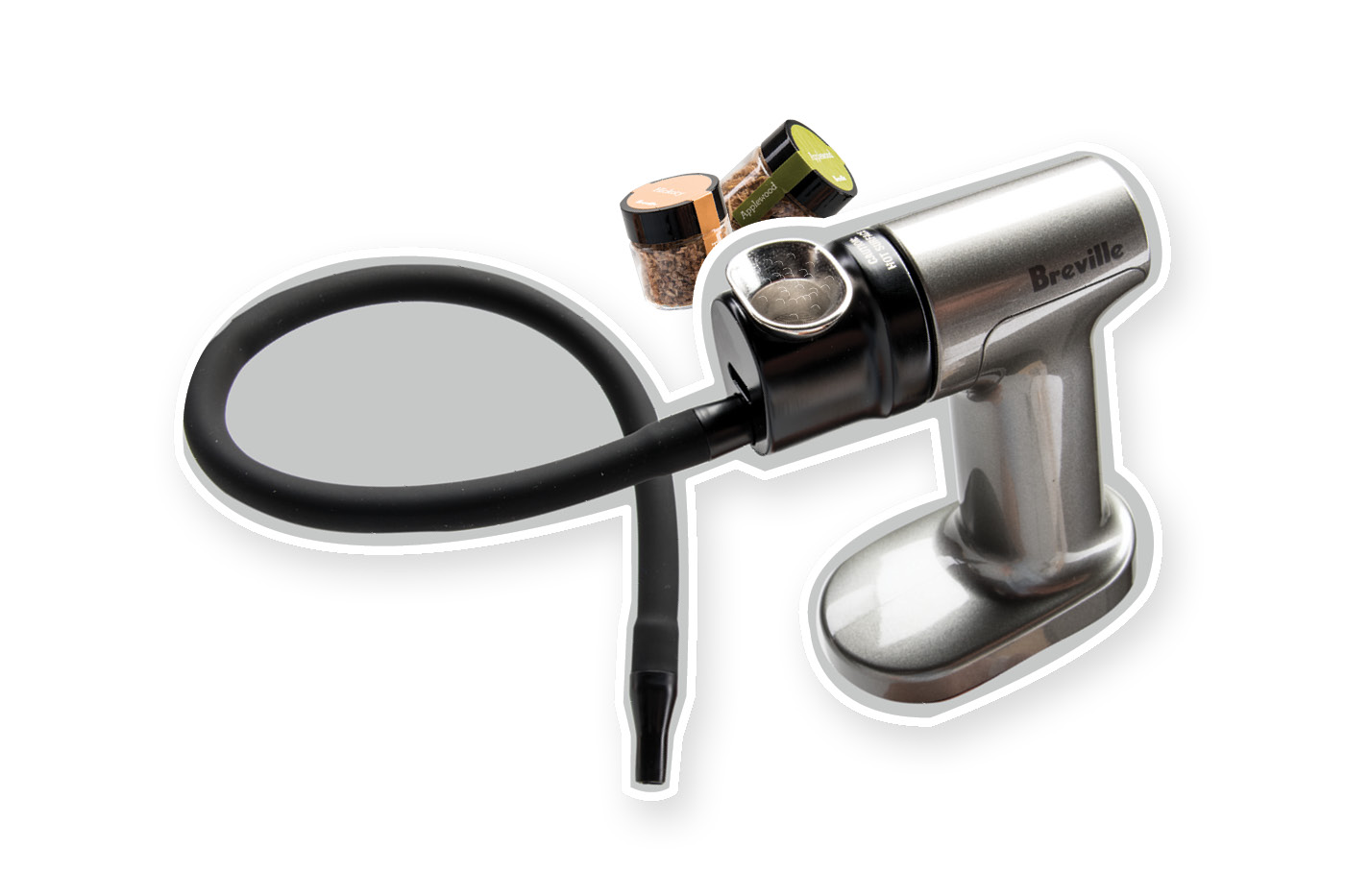 Smoke meats, vegetables and even sauces and cocktails all without having to labour outdoors for hours with the Breville Smoking Gun. $145 (extra wood chips $40) at Williams-Sonoma.
CF Chinook Centre, 403-410-9191, williams-sonoma.ca
Exto Electric Cord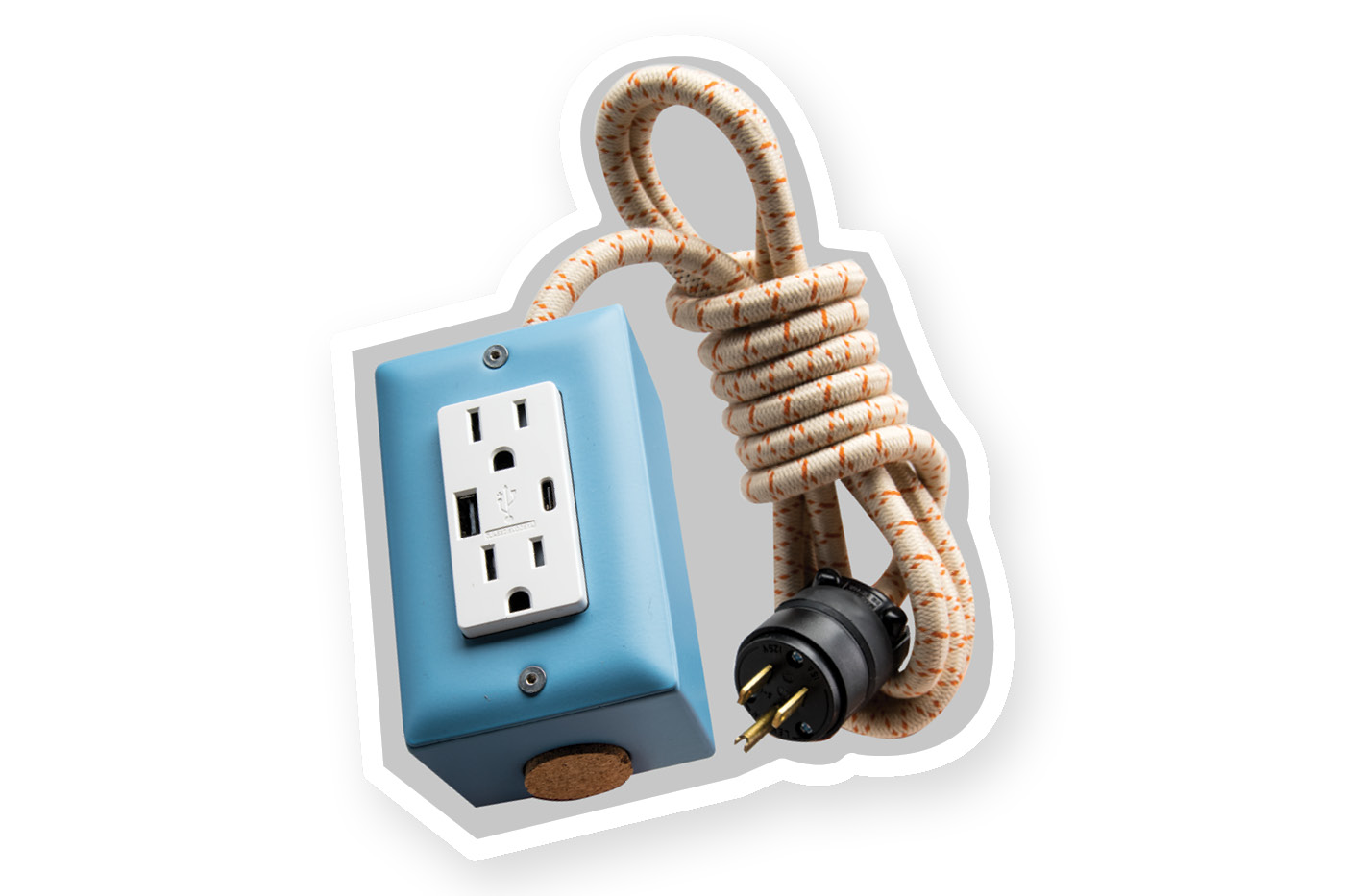 The Exto electric cord by Conway Electric is as stylish as it is functional, with dual-power and dual-USB ports. $160, at Recess.
1323 9 Ave. S.E., 587-433-4226, recessshop.ca
Brushed-Finish Polished Brass Vase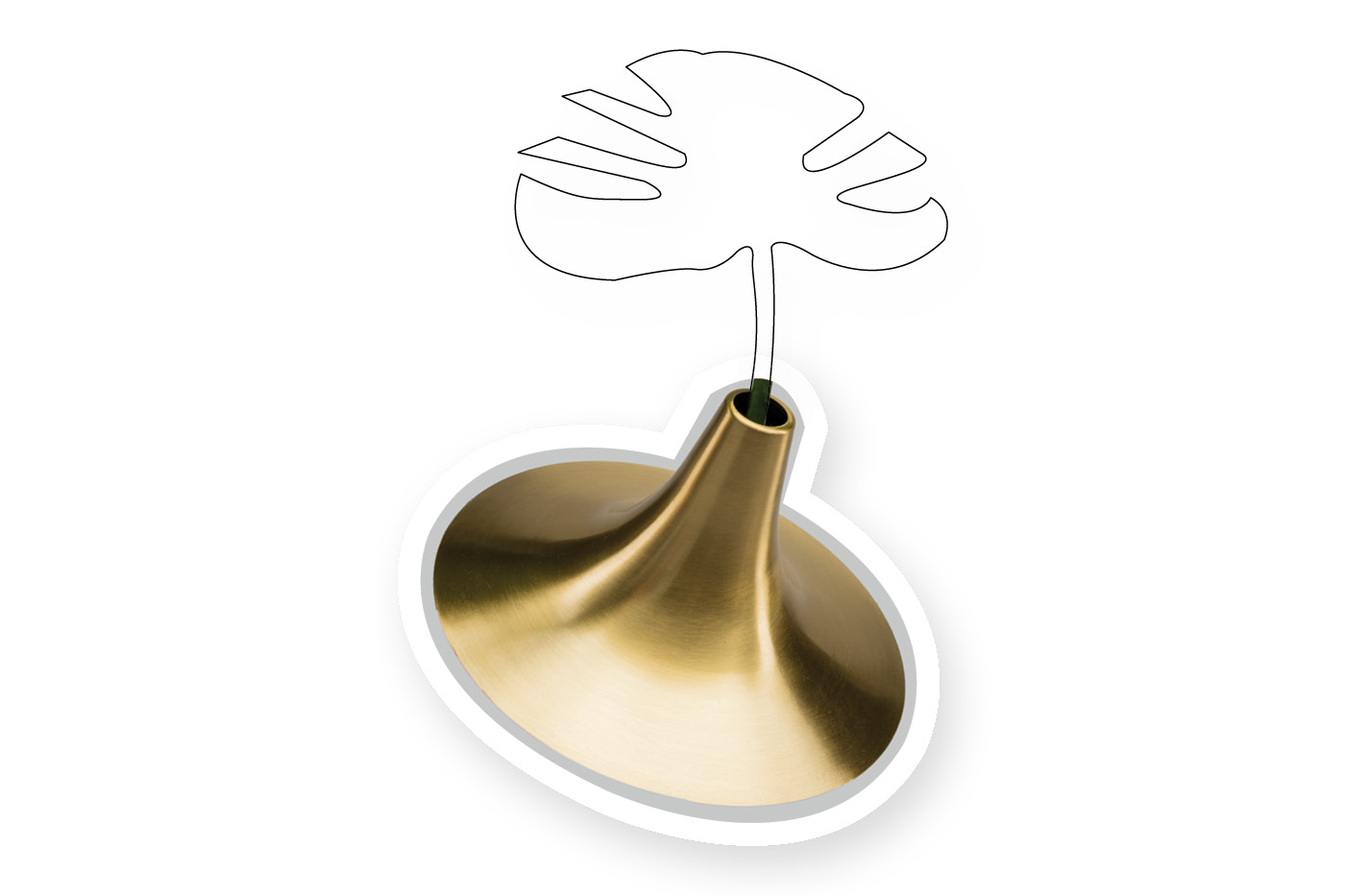 Brushed-finish polished brass vase designed by Kaschkasch, $166, at Dwell Modern.
701 11 Ave. S.W., 403-508-9980, dwellmodern.ca
Home Cocktail Smoking Kit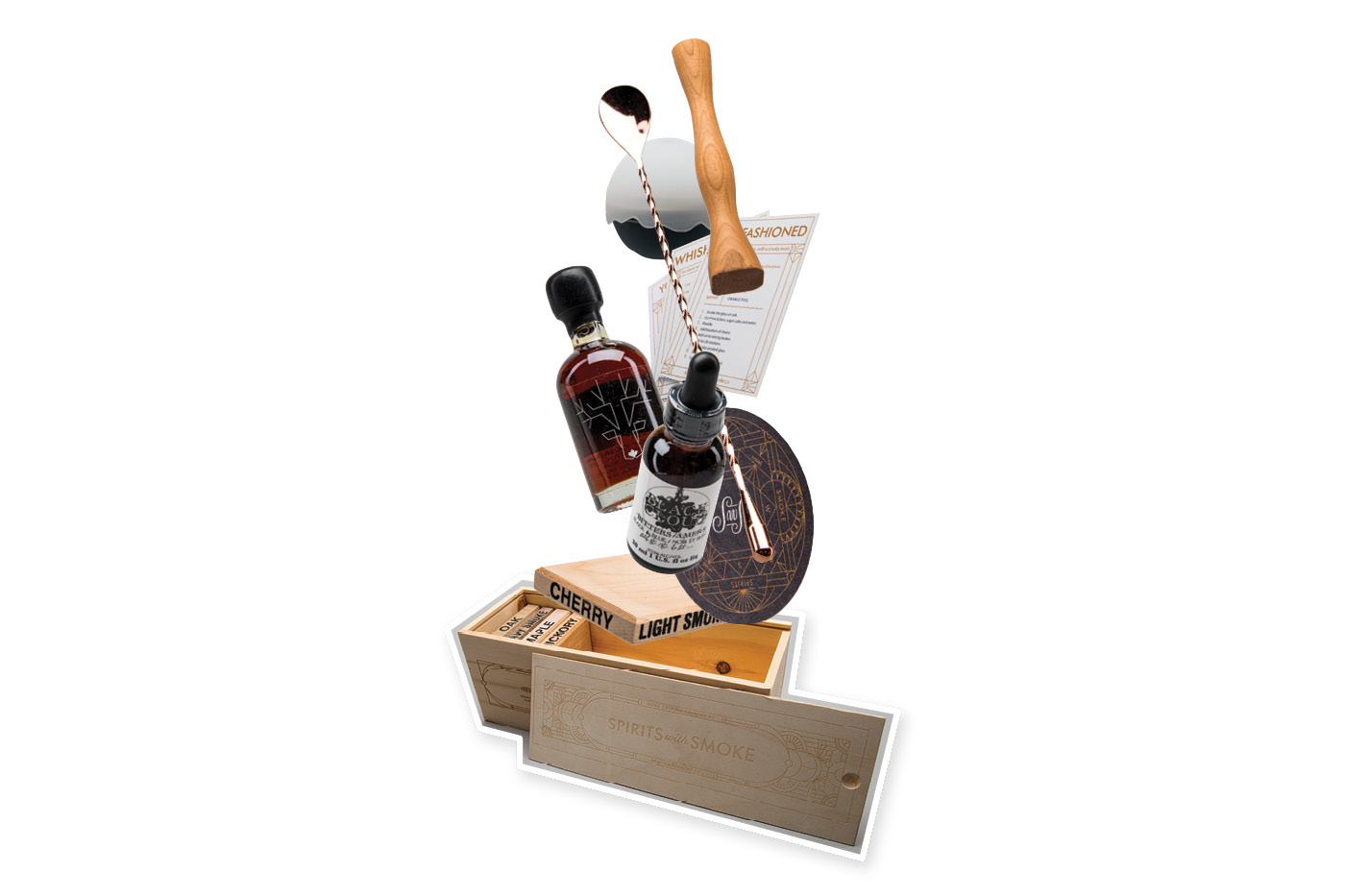 Antonio Querin, bartender at One18Empire, is famous for his masterfully smoked cocktails. Now fans can make them at home with his home cocktail smoking kit by Spirits With Smoke. Each kit contains five aromatic wood discs, plus bitters, maple syrup and other bar essentials like ice-ball moulds and a muddler. $167, at Vine Arts.
101, 932 17 Ave. S.W., 403-454-1106; and 1310 1 St. S.W., 403-290-0700; vinearts.ca
Fat Frames Sunglasses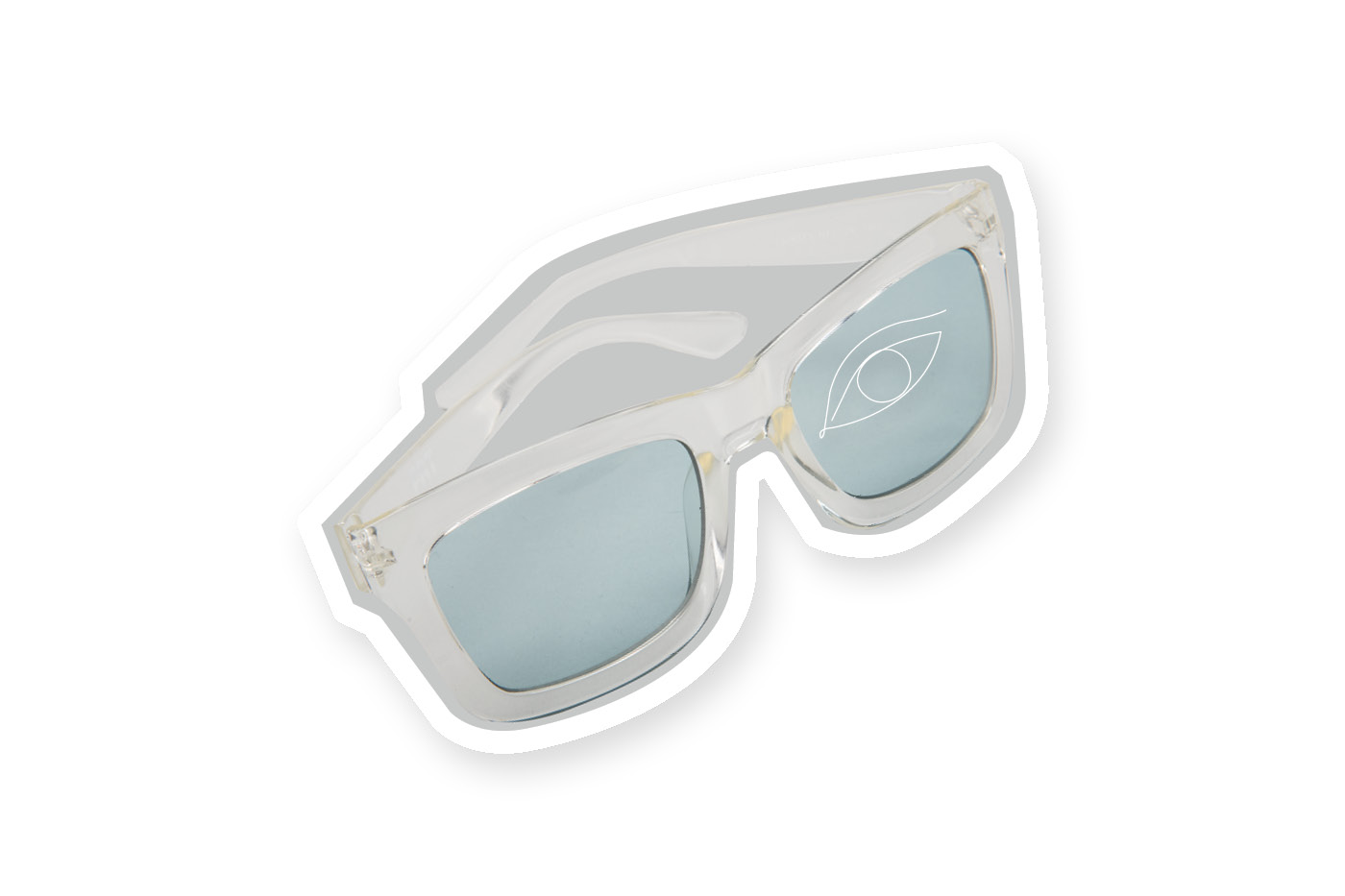 Fat Frames, designed by 
local architect Walker McKinley, now come 
in sunglasses, with four lens colours and frame colours to choose from. $195, available through fatframes.ca; orders 
can be shipped and picked up at McKinley Burkart Studio.
550, 110 9 Ave. S.W., 403-229-2037, 
fatframes.ca
Trullo Conical-Lid Table Container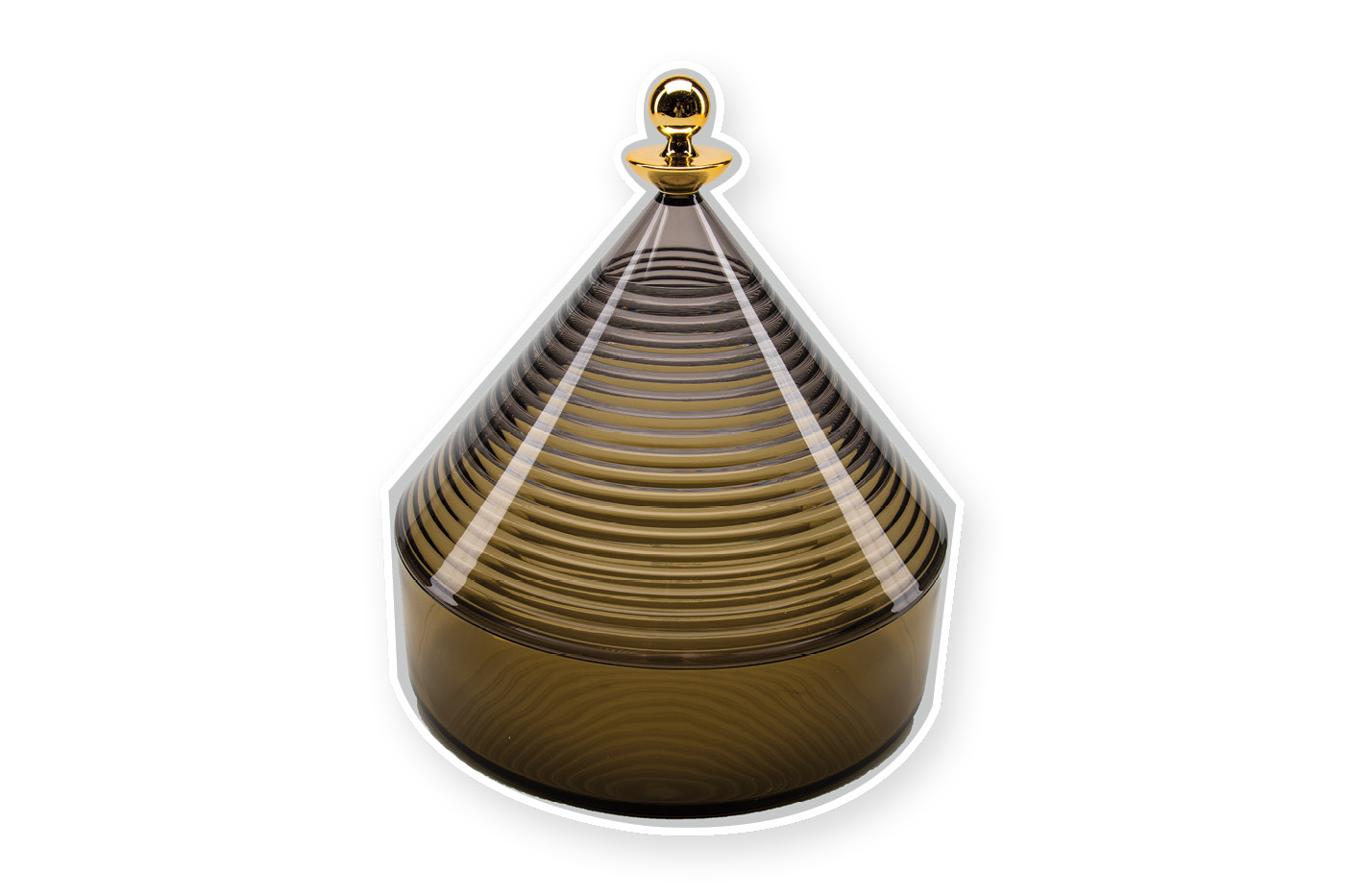 The Trullo conical-lid table container by Kartell is inspired by the distinctive houses found in Alberobello in the south of Italy. $215, at Robert Sweep.
808 16 Ave. S.W., 403-262-8525,  robertsweep.com
Foreo Luna 3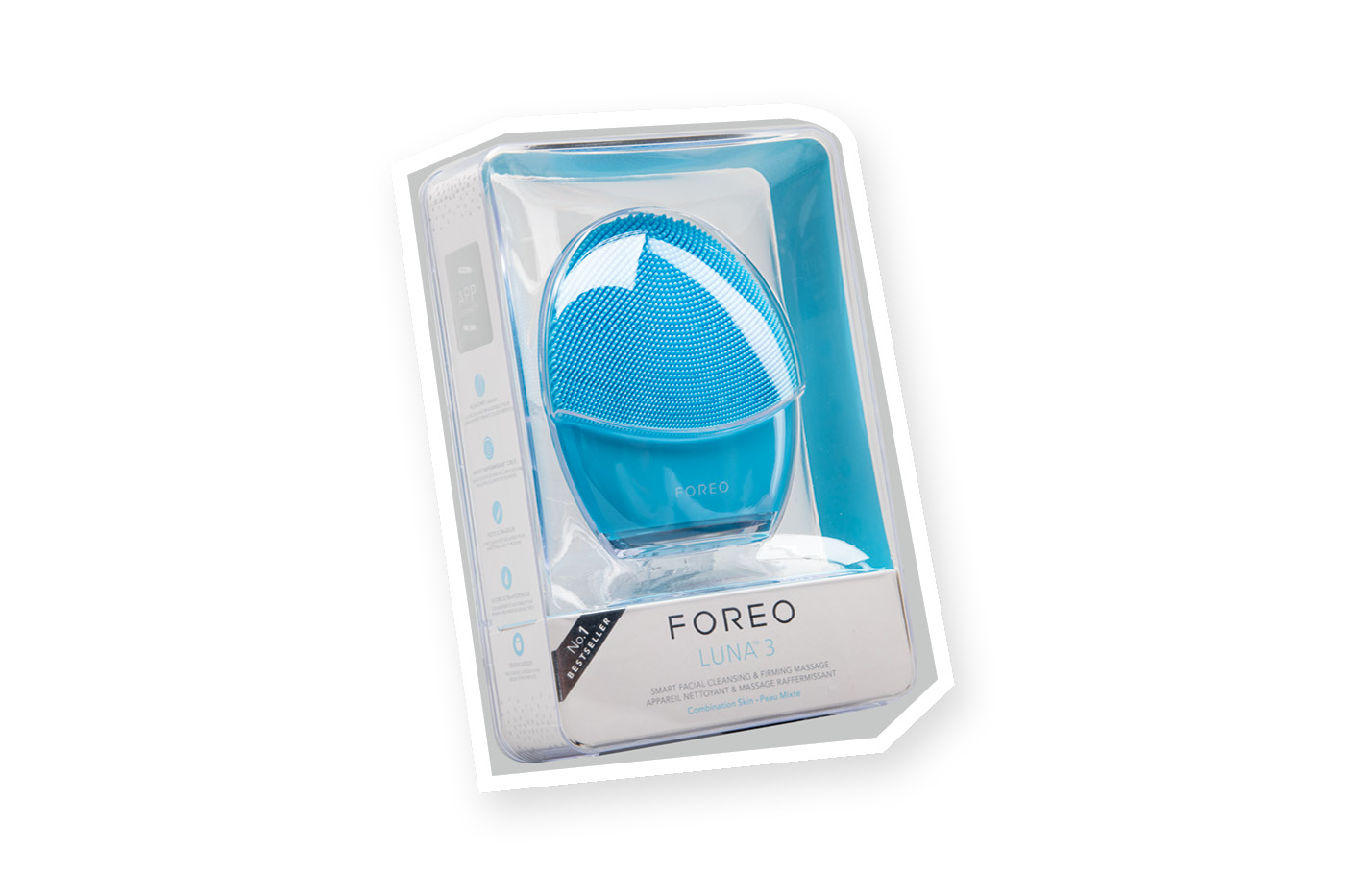 Foreo Luna 3 smart cleansing and firming massage brush, for combination, normal and sensitive skin. $259, at Holt Renfrew. (Use the complementary valet parking!)

The Core, 403-269-7341, holtrenfrew.com
Manitobah Mukluks Moccasins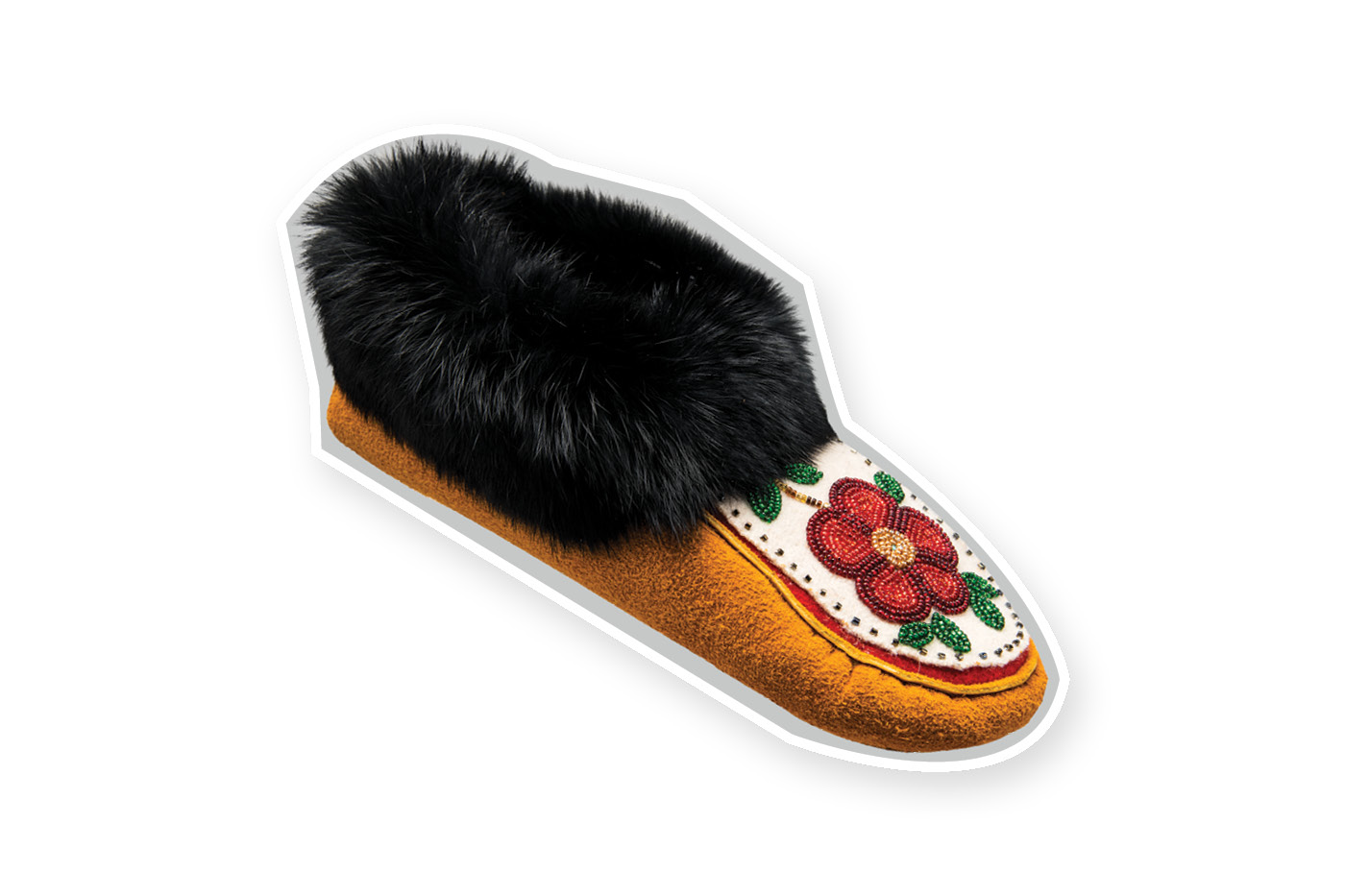 Manitobah Mukluks 
is 100-per cent Indigenous-owned. With its Storyboot line of moccasins, mitts and earrings it helps teach Indigenous communities lost artforms. Each pair comes with a story about the artist. The pair shown here was made by Anne Bell of Dene and Slavey descent who lives in Fort Nelson, B.C. $350.
Pop-up Shops at CF Chinook, CF Market Mall, The Core and CrossIron Mills, manitobah.ca
Necklace by Peserico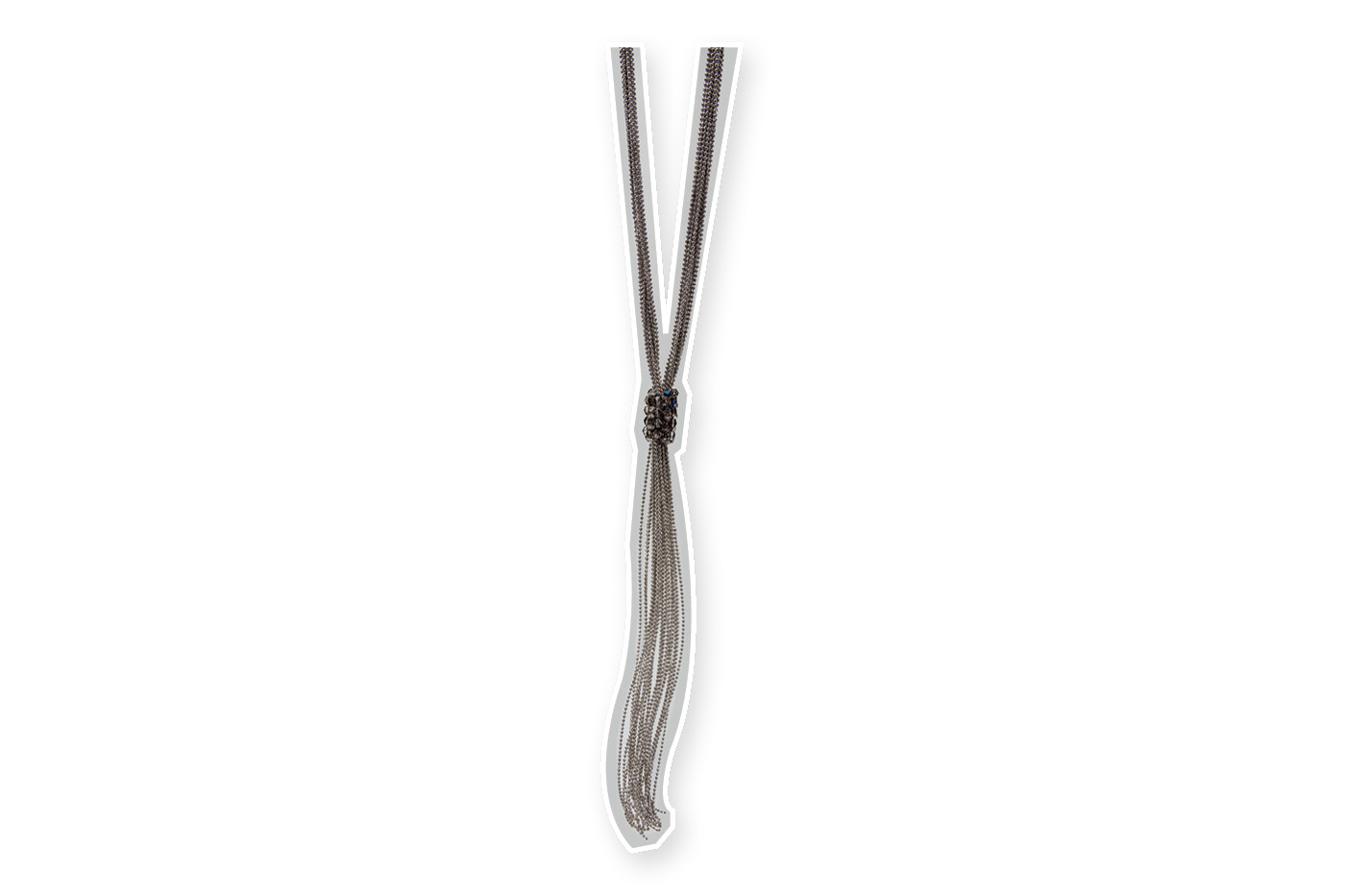 Because of the new CETA trade agreement with the EU, duties are lower on European-made items. Local boutique La Chic passes on those savings to customers on items like this necklace by Peserico, $355, at La Chic.
Bankers Hall, 403-269-4775, lachiccalgary.com
Poppy Barley Backpack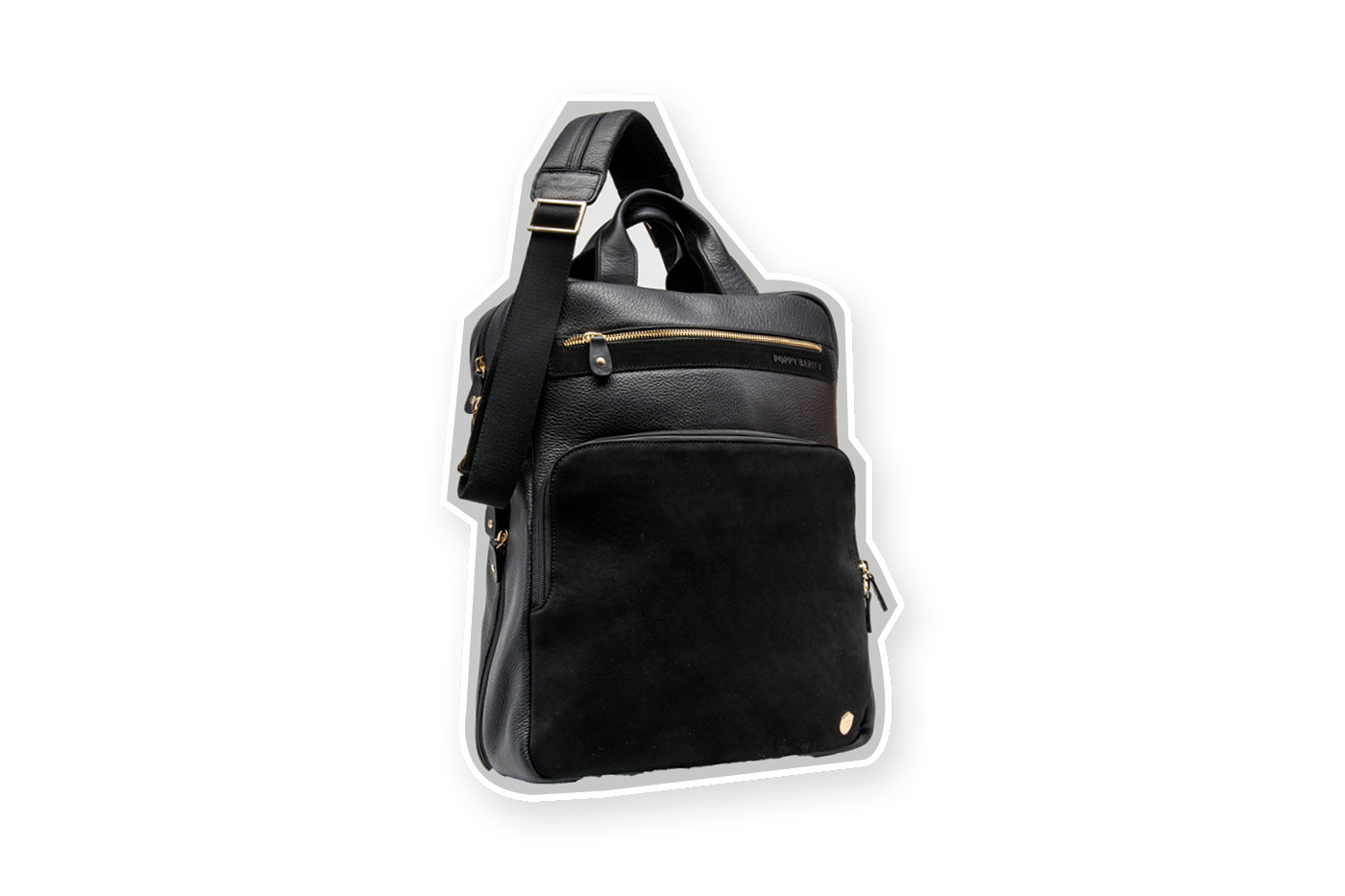 Edmonton-based Canadian brand Poppy Barley's best-selling backpack in 
cowhide leather and nubuck, $425.
CF Market Mall, 
587-351-7171, 
poppybarley.com
Whitney Large Zebra-Sequinned Convertible Shoulder Bag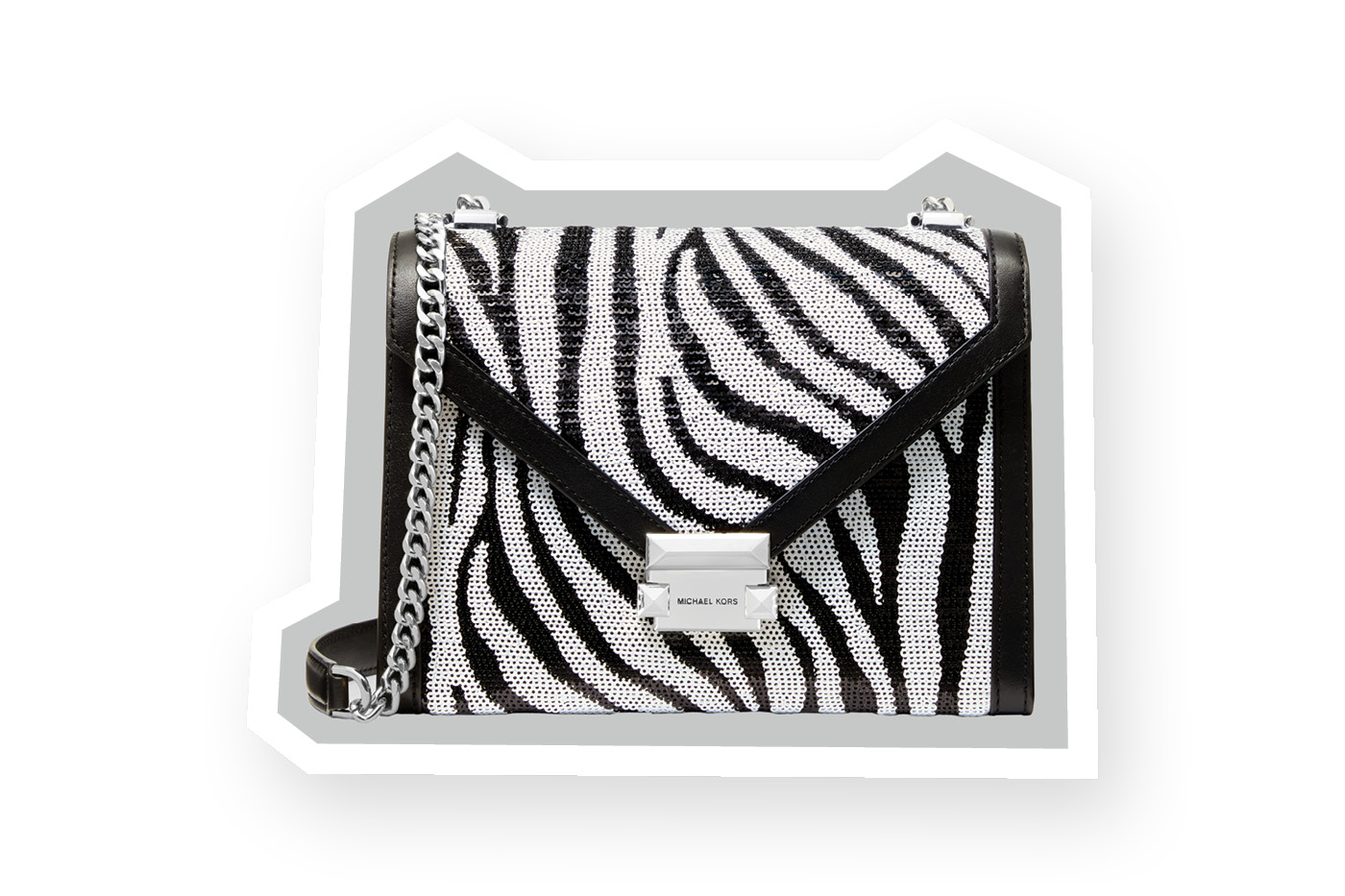 Whitney large zebra-sequinned convertible shoulder bag, $448, at Michael Kors.
Southcentre, 403-225, 1943, plus two other locations, michaelkors.ca
Crissman Overshirt by Dehen1920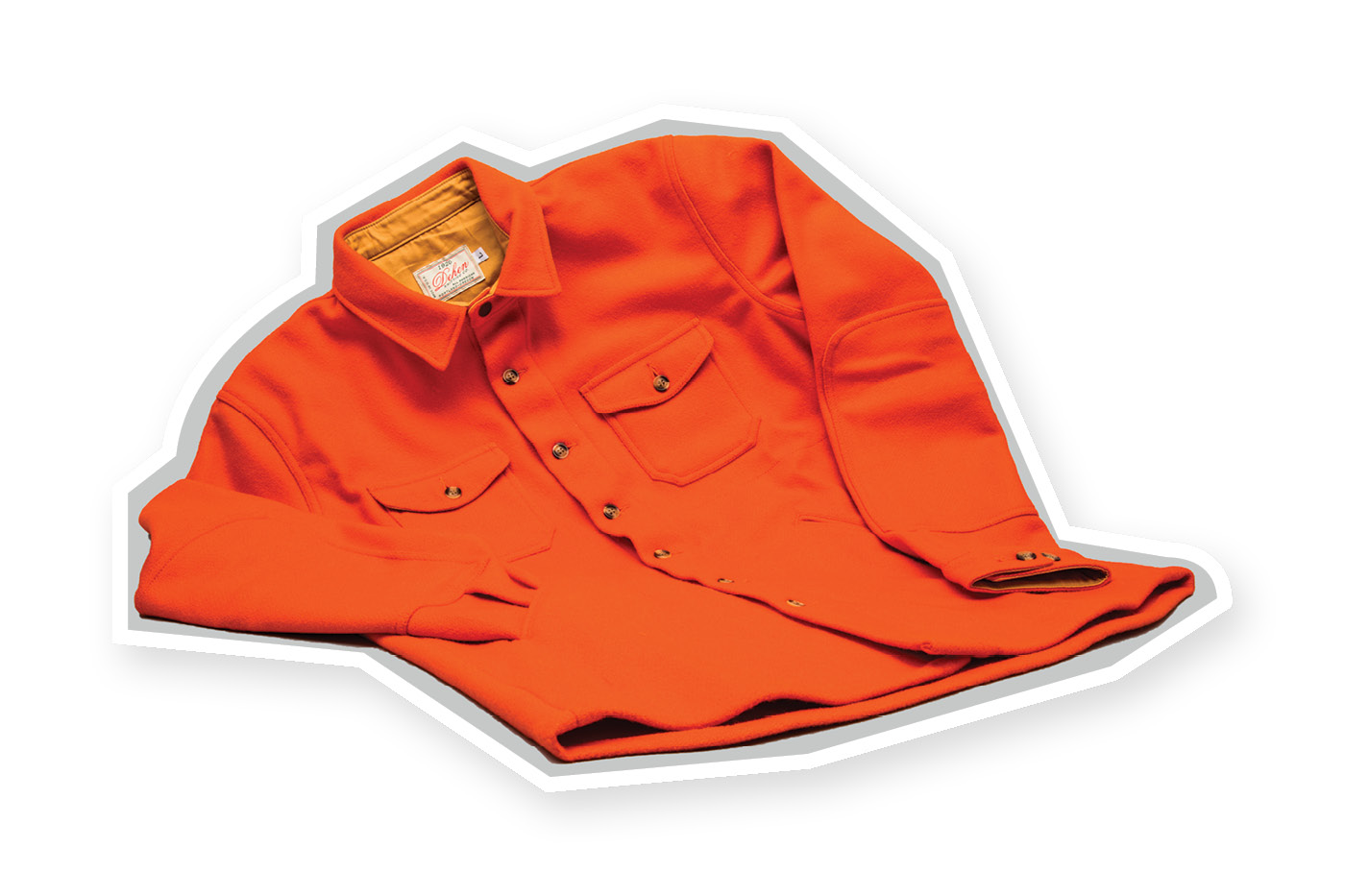 Crissman Overshirt by Dehen1920 in safety orange (also available in gold), made from deadstock 24-ounce Melton wool. $450, at NAQP. 

1207 10 Ave. S.E.,
403-910-9913, 
shopnorthamerican.com
Le Creuset Darth Vader Round French Oven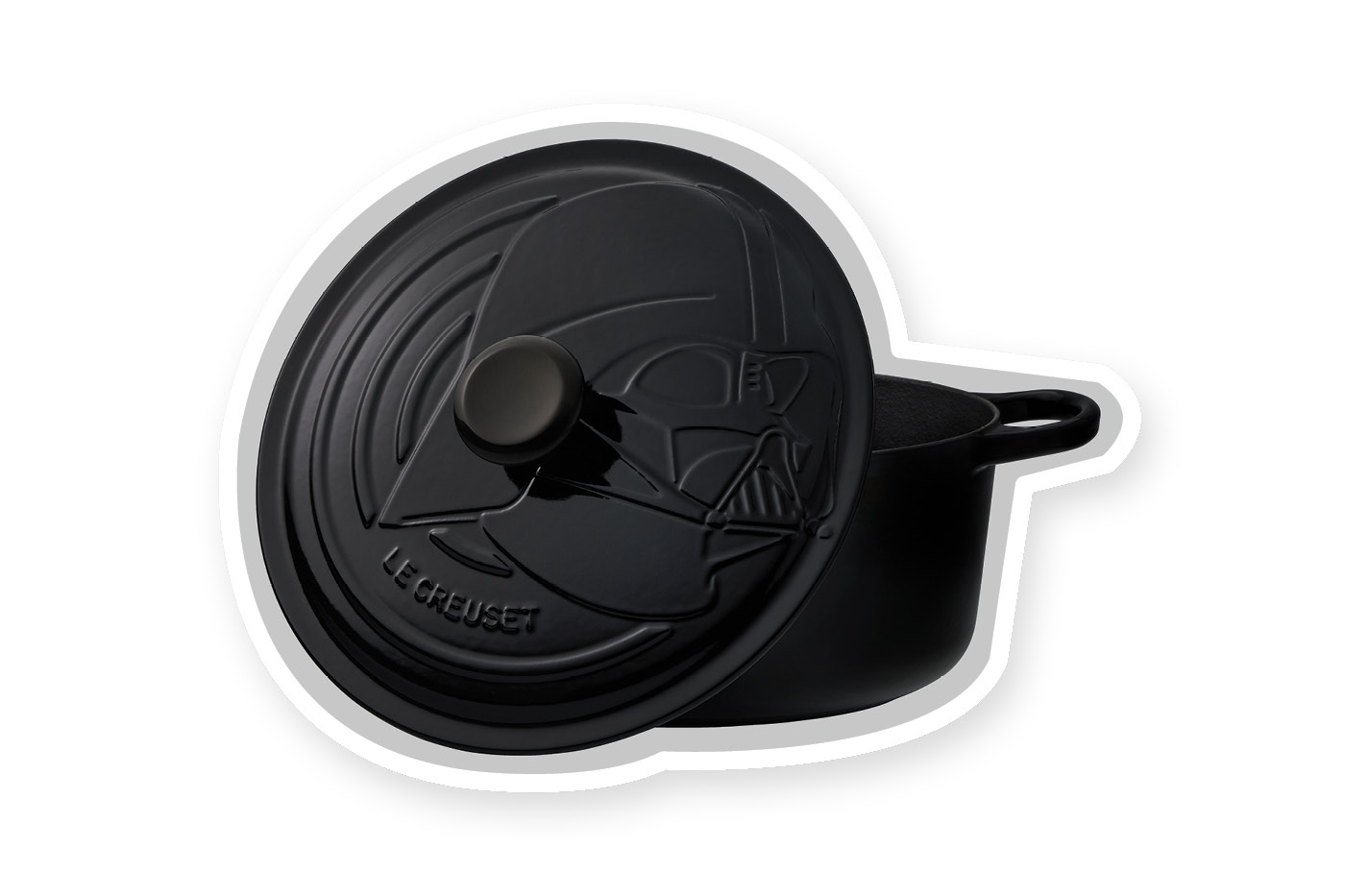 For the cooking nerd in your life, there's the Le Creuset limited-edition Star Wars collection. Darth Vader round French oven, $500, 
at Le Creuset stores.
CF Chinook Centre, 403-
262-1128, lecreuset.ca
Pink Tourmaline and Diamond Ring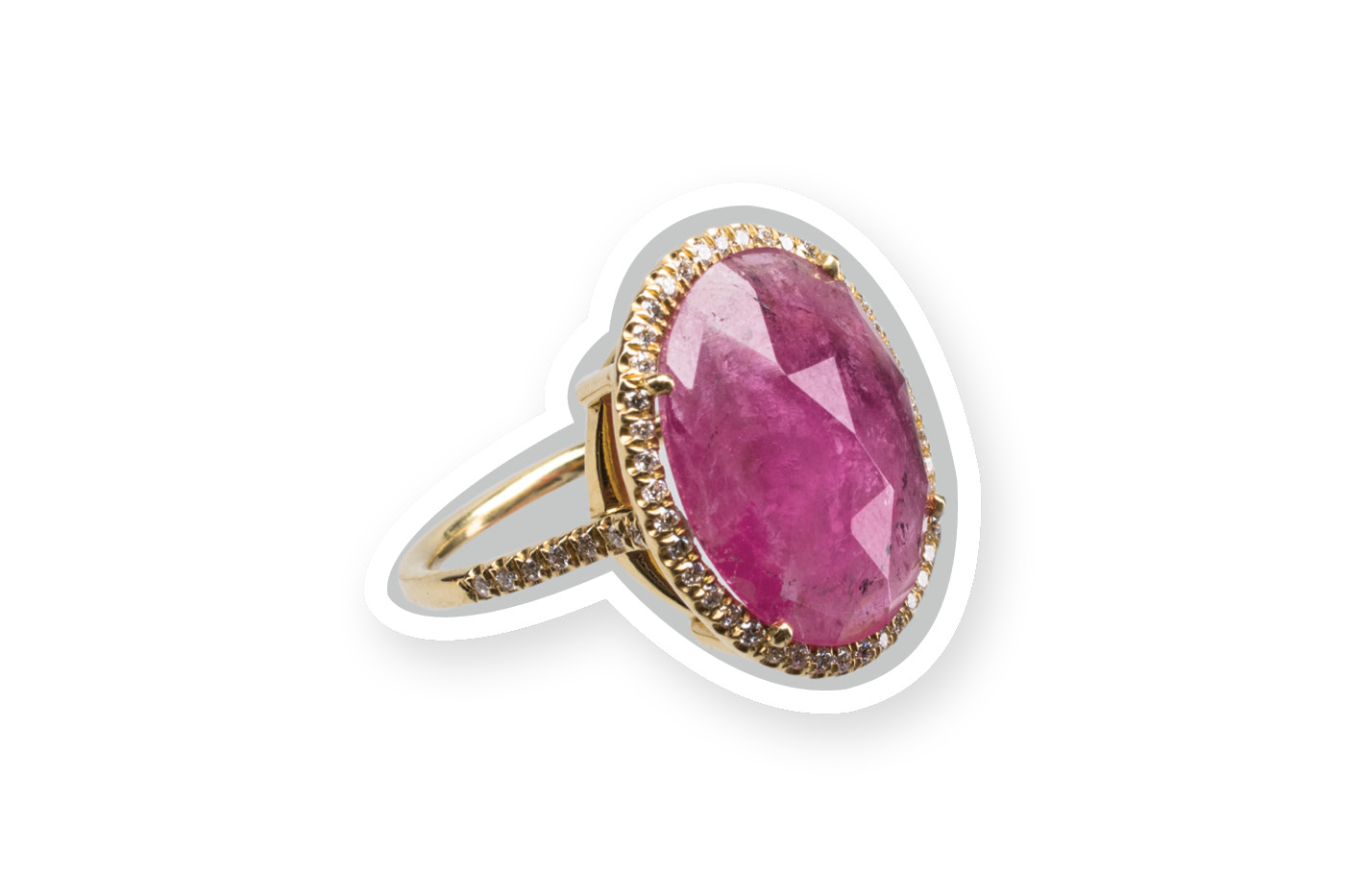 Pink tourmaline and diamond ring in 18-karat yellow gold, $4,417, at J. Vair 
Anderson Jewellers.

409 3 St. S.W., 403-266-1669, jvairanderson.com
Flex'it Stackable Bracelets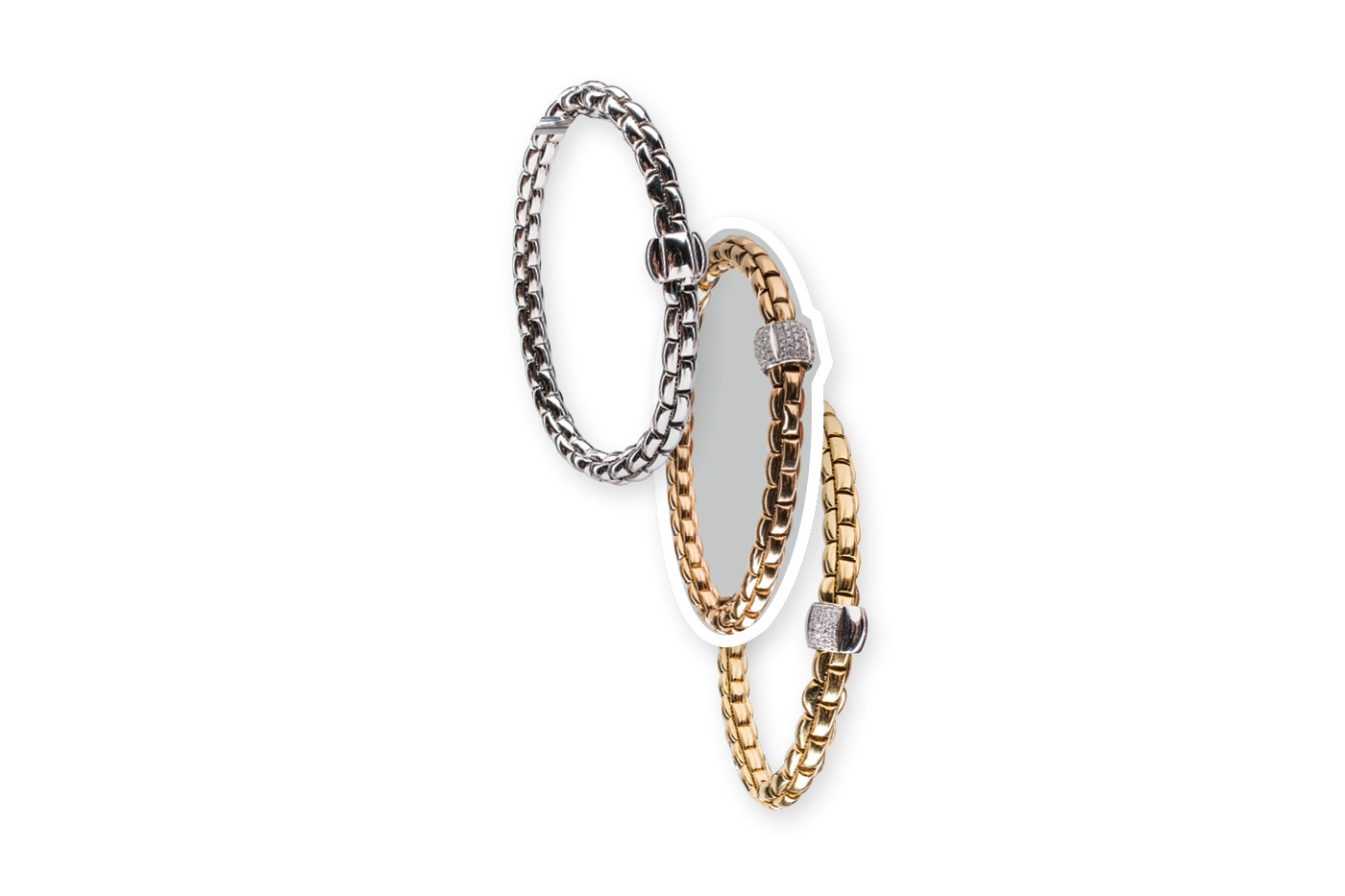 Flex'it stackable bracelets by FOPE in rose gold, $8,150, 
yellow gold, $6,630, 
and white gold, $4,330, from Brinkhaus.

823 6 Ave. S.W., 
403-269-4800, brinkhaus.com