When: May 30 to June 9
There's no better time to check out a comedy show than during the annual FunnyFest Calgary Comedy Festival, which returns for its 19th year this month. With 70 performers taking part in 20 shows over a week and a half, this is your chance to see a wide range of comedic talent. This year's list of performers includes Tommy Savitt, Kevin Farley, Chris Fairbanks, Kelly Taylor and more.
Various locations, funnyfest.com
Watch the Toronto Raptors play in the NBA finals on a movie screen
When: NBA final game days starting May 30
The Toronto Raptors have officially made it to the NBA playoffs for the first time, and you can catch all the basketball action at select Calgary movie theatres. The final games will be shown live at Scotiabank Theatre Chinook and Cineplex Odeon Eau Claire Market Cinemas. Show up in-person to snag your free tickets.
Scotiabank Theatre Chinook, 6455 Macleod Tr. S.W., 403-212-8994, cineplex.com and Cineplex Odeon Eau Claire Market Cinemas, 200 Barclay Parade S.W., 403-263-3166, cineplex.com
When: June 1
Can't get enough of comics? The Panel One Comic Creator Festival is your chance to meet some great Canadian comic talent. Attendees can check out the work of nearly 50 Canadian comic creators that will be in attendance. Plus, don't miss sessions throughout the day on subjects like queer comics, children's comics, the comic and graphic novel industry and more.
Hillhurst Sunnyside Community Association, 1320 5 Ave. N.W., panelone.ca
View this post on Instagram
Vegetarian restaurant The Coup has been a popular dining spot for meat and plant-based eaters alike for years. But last month, they launched a new experience within the existing restaurant called Le Petit Coup. Guests can reserve a spot for a special set tasting menu that features 15 courses of beautiful (and tasty) vegetarian fare. The experience also comes with drink pairings.
The Coup, 924 17 Ave. S.W., 403-541-1041, thecoup.ca
When: June 1
This month, you can show your support for the Calgary Police Foundation at the Family Heroes Celebration. Held in support of the Foundation and its youth-based programs, the family-friendly fundraising event will have a photo booth, cosplayers, a magic show, a buffet dinner, activities with members of the Calgary Police Service and more. Plus, guests can wear a superhero costume.
Calgary Police Service Headquarters, 5111 47 St. N.E., cpf.cpsevents.ca
Few things say summer like rafting or kayaking down the Bow River, and thankfully, it's easy to do with the help of The Paddle Station. Simply book your preferred water vessel, head to the Shouldice paddle station and start your journey down the river. Starting in July, you'll also be able to to start your journey from the new West Baker Park paddle station. The best part is that there's no fussing with equipment at the end — the Paddle Station crew handles it all when you're done.
When: Saturdays and Sundays in June
Bolster your baking skills by learning how to make two classic pastries: madeleines and croissants. Every weekend this month, The Black Sheep will be holding a two-hour madeleines baking class ($100) and a one-hour croissant demonstration ($60) at its 17 Ave. S.W. cafe. You'll learn how to make the treats and leave with a few extra perks.
The Black Sheep, 140, 815 17 AVe. S.W., black-sheep.ca
When: June 2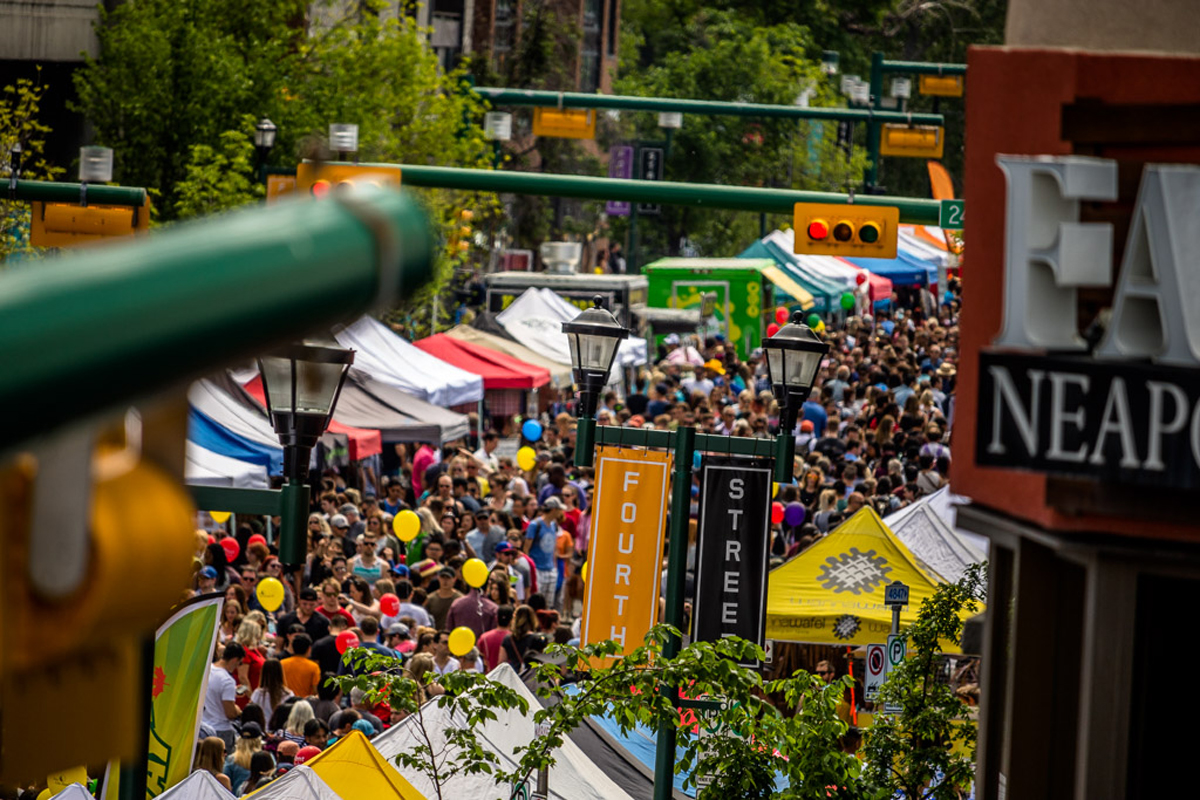 Lilac Festival officially turns 30 this year, and once again the streets will be jam packed with people shopping, listening to concerts and lounging on nearby restaurant patios. As you walk along the street, shop from local vendors selling snacks, apparel, jewellery, paper products and more. Throughout the day, there will be 30 musical performances spread over five stages and 58 dance performances spread over three other stages. Arrive early to catch the 10 a.m. parade that starts at 4th Street and 25 Avenue S.W.
4 St. S.W. from Elbow Drive to 13 Avenue, lilacfestival.net
When: YYC Beer Week runs June 3 to 9
This month, you can celebrate the local craft beer scene while supporting a good cause during YYC Beer Week. More than 70 stores, restaurants and breweries are offering special events, promotions and dishes throughout the week, with $1 from each sale going to a local charity. Plus, there are tons of cool activities, including brewery yoga at Caravel Craft Brewery on June 4, a fruit beer tap takeover at Last Best on June 6 and a walking tour of Brewery Flats on June 8.
Various locations, yycbeerweek.com
This summer, start perfecting your disc golf game at the David Richardson Memorial Disc Golf Park. The 18-hole disc golf course is spread over 27 acres on Calgary's Rotary/Mattamy Greenway and officially opened last year. The sport, which combines elements of frisbee and golf, sees players attempt to throw a frisbee-like disc into a circular metal basket at different holes along a disc golf course.
When: National tournament from June 5 to 9; Continental tournament from June 12 to 16; Pan American tournament from June 26 to 30.
Every year, Calgarians can watch world-renowned show jumpers tackle jumps as high as 1.7-metres at local equestrian facility Spruce Meadows. The facility's outdoor Summer Series kicks off in June with the National tournament from June 5 to 9, the Continental tournament from June 12 to 16 and the Pan American tournament from June 26 to 30. The show jumping tournaments are very affordable — rush seating at the National tournament is only $5 for adults, while the Continental and Pan American tournaments feature free admission for everyone.
Spruce Meadows, 18011 Spruce Meadows Way S.w., 403-974-4200, sprucemeadows.com
View this post on Instagram
Lulu Bar, Concorde Group's newest restaurant, is quickly making its way into our hearts one tasty cocktail at a time. There's lots to love about the Pacific-inspired restaurant, but the daily happy hour from 2 p.m. to 5 p.m. is particularly appealing. Swing by between those times to try most of its cocktails for half price.
510 17 Ave. S.W., lulubar.ca
When: Starting June 7
Market Collective usually takes place a few times a year, but this summer, you'll be seeing a lot more of it. From June to August, Market Collective will be popping up in the East Village's St. Louis Hotel every weekend with local artisans, live music, food trucks and more. Admission is free.
St. Louis Hotel, 430 8 Ave. S.E., marketcollective.ca
The team behind Stash Lounge have opened a new garment-focused sewing shop in the space that used to belong to 28 Blankets in Inglewood. Inside, you'll find tons of fabrics, supplies and patterns to help you tackle your next sewing project. Or, if you're new to sewing, you can also sign up for a workshop to learn how to make items like scarves, pants and skirts.
Rick Rack Textiles, 1317 9 Ave. S.E., rickracktextiles.com
When: June 8
Can you rock an air guitar with the best of them? Then don't miss the Calgary Air Guitar Championship at the Rec Room on June 8. Sign up in advance and come prepared to give your best performance to 60 seconds of the song of your choice.
Rec Room, Deerfoot City, 901 64 Ave. N.E., 587-535-6077, therecroom.com
When: June 12
Improve your summer cocktail game by learning how to make them yourself at Mister Chen's first interactive cocktail class. By the end of the one-hour session at the Mission restaurant, you'll know more about cocktail history and how to make three great drinks. Participants will also get to munch on snacks throughout the class.
Mister Chen's, 2004 4 St. S.W., 403-764-2436, misterchensyyc.com
View this post on Instagram
This summer, take a load off on a sunny patio with your pooch by your side. More than a dozen restaurants and coffee shops in the city have pet-friendly patios with amenities ranging from bowls of water to a three-course tasting menu just for dogs.
 Read more: 14 Pet-Friendly Patios in Calgary
When: June 14 to 16
Get ready for a full weekend of roller skating fun at Roll Out: Roller Skate Festival. Organized by Calgary Roller Skate, this family-friendly event offers something for all levels of roller skaters, from an introduction to artistic skating workshop to performances by professional skaters. Tickets are available for individual events or you can get a full weekend pass if you don't want to miss any of the action.
Village Square Leisure Centre, 2623 56 St. N.E., calgaryrollerskate.com
When: June 15
Calling all vegans – VegFest is back for its third year. The one-day event, which runs from 12 p.m. to 8 p.m., is your chance to celebrate, experience and learn more about the vegan lifestyle. There are several ways to do this, including checking out the more than 40 exhibitors like Moonshine Donuts, Canela, The Grinning Goat, Raw Eatery and Going Nuts. There will also be cooking demonstrations and talks by animal rights lawyer Camille Labchuk, registered dietician Dr. Pamela Fergusson and more.
Shaw Millennium Park, vegfestcalgary.com
When: June 15 and 16
Looking for something to do with your dad this Father's Day weekend? The Hangar Flight Museum has been holding its Wings & Wheels event for eight years now, offering the chance to check out vintage aircrafts and cars up close. It's also a pretty good deal – if you buy a ticket for yourself, your dad gets in free.
The Hangar Flight Museum, 4629 McCall Way N.E., 403-250-3752, thehangarmuseum.ca
When: Until June 16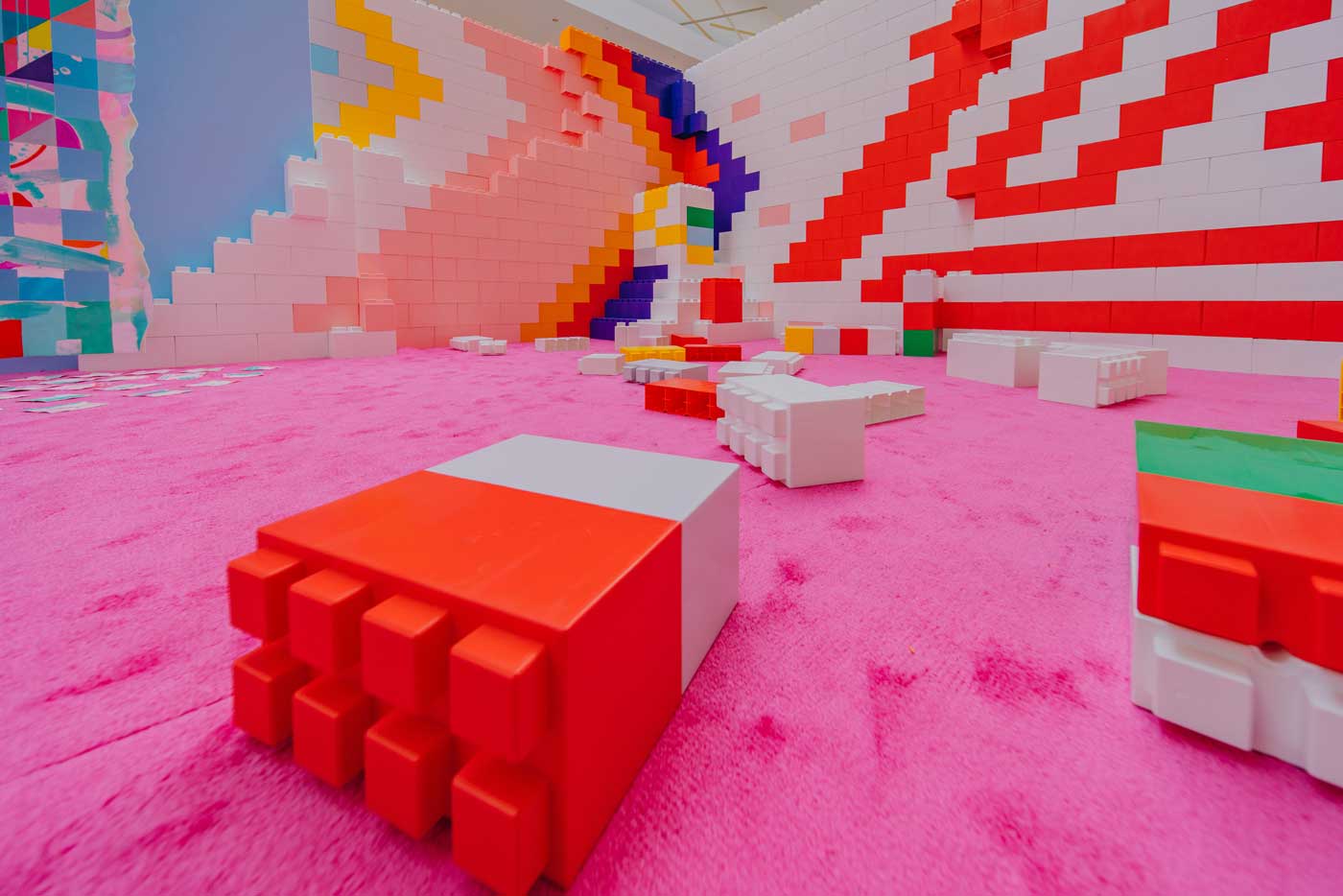 Calgary's most Instagrammable art installation comes to the end of its six-week run this month. Chroma is a free art installation featuring the work of eight local artists, who used materials like paint, macrame, Lego blocks, balloons and plants to create some incredible works of art on walls. Check it out at Southcentre Mall until June 16.
Read more: This New Art Installation is Basically 13 Instagrammable Walls in One Spot
Southcentre Mall, 100 Anderson Rd. S.E., southcentremall.com
When: June 19 to 23
This annual music festival returns to light up Calgary's cultural scene for a 13th year. Catch performances by more than 200 artists, including Julien Baker, Jessica Pratt, Screaming Females, Barn Burner and more. Comedy shows, visual art, film screenings and other special events round out the Sled Island experience.
Locations vary, sledisland.com
Let your inner superstar out with a night of karaoke at one of the dozens of karaoke venues in Calgary. Choose between private room karaoke, karaoke bars and nearly 50 places that offer karaoke on select nights of the week.
Read more: Where to Go for Karaoke in Calgary
When: June 29 to July 1
The Mac and Cheese Festival officially turns five this year, and to celebrate, it's hitting the road to bring the cheesy goodness to everyone. The festival will be visiting six Canadian cities, including a three-day stop at Calgary's Olympic Plaza from June 29 to July 1. Come hungry, because past festival dishes have incorporated mac and cheese into everything from poutine to burgers.
Olympic Plaza, themacandcheesefestival.com
Need a trim? Johnny's Barber + Shop recently moved to a snazzy new location in the Beltline and it has more room than ever. Book an appointment to get your hair done and check out the vintage-inspired space.
Read more: Inside Johnny's Barber + Shop's Flagship That Just Opened in the Beltline
101, 709 11 Ave. S.W., 403-671-2016, johnnysbarberandshop.com