When: October 2
It's safe to say that Shelter, a local cocktail bar and lounge in Victoria Park, knows a thing or two about making a great drink. And now, it's passing on its knowledge through a recently launched monthly cocktail class. Attendees get three cocktails and bar snacks, plus they can take part in a class competition, get a cocktail culture history lesson, learn cocktail techniques and more. The classes run at 5:30 p.m. and 8:30 p.m. on each date, so pick one and get stirring.
Shelter, 1210 1 St. S.W., 403-233-7730, shelteryyc.com
When: Grand opening on October 4
Changes are afoot at the Herringer Kiss Gallery. In October, guests will be able to visit this contemporary art gallery at a brand new location that's 70 percent bigger and just a minutes from its previous one. The gallery is breaking in its new space with an exhibit called Sampler 2018, which runs from October 4 to November 10. The first day of the exhibit (October 4) also marks the gallery's grand opening from 5 p.m. to 8 p.m.
101, 1615 10 Ave. S.W., herringerkissgallery.com
When: October 4 to 7
The King Eddy officially re-opened in mid-July, and now, it's time to celebrate. To mark its grand opening, the iconic live music venue is bringing in tons of musical talent for a series of concerts over four days. Eddy Fest will feature artists such as Amo Garrett, Nice Horse, Aaron Pollock, Astral Swans and more. Plus, there's an all-day happy hour throughout Eddy Fest.
King Eddy, 438 9 Ave. S.E., 403-476-1679, kingeddy.ca
When: October 5 and 6
More than 25 years after it was first released, Disney's Beauty and the Beast is still a beloved classic. At this event, the animated film's score is played live by the Calgary Philharmonic Orchestra as the story of a young woman who falls in love with a beast in a magical castle plays.
Southern Alberta Jubilee Auditorium, 1415 14 Ave. N.W., calgaryphil.com
Grab a drink at one of three recently opened bubble tea cafes
The number of places where Calgarians can get their bubble tea fix is growing. At least three new bubble tea shops have opened in the last few months, including Taiwan-based chain Coco in Crescent Heights, Taiwan-based chain Gong Cha in Chinatown and 2030 Bubble Tea Cafe in Mount Pleasant. Check out one (or all three) this month.
Coco, 213 16 Ave. N.E., 403-474-4898, coco-tea.com; Gong Cha, 106A 303 Centre St. S.W., facebook.com; 2030 Bubble Tea Cafe, 602 16 Ave. N.W., 403-457-0880, 2030bubbleteacafe.com
When: October 5, 6, 12, 13, 19 to 21, 25 to 28 and 30 to 31
After 12 terrifying years, ScreamFest will scare Calgarians for the last time this month. Venture (if you dare) into the six themed haunted houses that have themes like "Clown Town," "Bates Motel" and "Walking With the Dead." There is also a spooky escape room, carnival games and a new experience featuring a labyrinth called the Extreme Zombie House. For an experience sans children, swing by on October 25 for the adults-only night.
The Grandstand Building, Stampede Park, 20 Roundup Way S.E., screamfest.ca
When: Saturdays and Sundays from October 6 to 28
Getting lost isn't usually fun, but getting lost inside a ginormous corn maze? Sign us up. Every weekend in October, Calgarians can head to local equestrian facility Spruce Meadows to try and navigate their way through a corn maze that spans nearly seven acres. Along with the corn maze, Spruce Meadows is offering wagon rides, games of life size Scrabble and chess, a straw maze, mini putt and more.
Spruce Meadows, 18011 Spruce Meadows Way S.W., sprucemeadows.com
If it's getting too cold for you to skateboard outdoors, head to this indoor skateboarding facility near Ramsay. The Compound YYC spans more than 6,000-square-feet and features everything from a six-foot halfpipe to a street section. Take advantage of the $10 drop in hours offered at various times almost every day of the week, or ask about the facility's multi-week programs and private lessons.
840 26 Ave. S.E., 403-807-7630, thecompoundyyc.com
When: October 8
From spending time with family to stuffing yourself with, well, stuffing, there's lots to love about Thanksgiving. That said, the holiday can be a lot of work, so if you're feeling overwhelmed by the idea of making a huge family dinner, you might want to consider going out to eat or getting a dinner for takeout instead. With restaurants offering dine in and/or takeout options that feature everything from slow-roasted turkey to white chocolate pumpkin mousse cake, you can't really go wrong.
Read more: Calgary Restaurants Offering Dine-In or Takeout Thanksgiving Dinner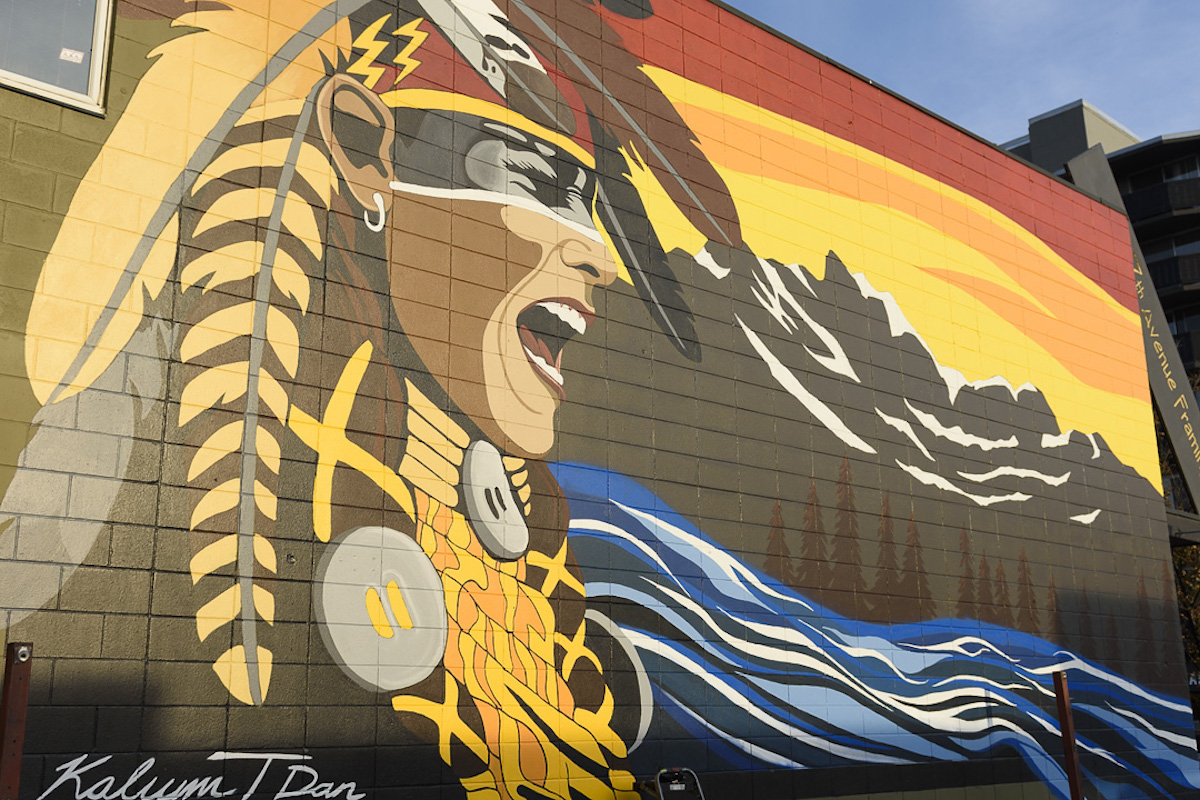 If you've noticed that the Beltline has been looking a bit more colourful lately, that's because there are 11 stunning new murals decorating its walls. The murals were commissioned through the Beltline Urban Mural Project, which debuted last year with four new murals and produced 11 more this year. The murals, which feature everything from geometric patterns to giant cowboy boots, were created by a mix of Calgary artists and others based in Edmonton, Montreal, Los Angeles and more. BUMP makes it easy to explore all 11 thanks to a printable map that you can download off its website.
When: October 9 to 21
You may know the story of Shakespeare's character Hamlet, but what about Rosencrantz and Guildenstern? In Rosencrantz & Guildenstern are Dead, the audience gets to see their side of the story as they travel to England with Hamlet and a dangerous letter in hand. And in a casting twist, both of the main characters are played by women in this particular production, which is a collaboration between Alberta Theatre Projects, The Shakespeare Company and Hit & Myth Productions.
Martha Cohen Theatre, Arts Commons, 215 8 Ave. S.E., atplive.com
When: October 12
Remember the school spelling bees of your youth? Yeah, this is not that. Wordfest is back from October 8 to 15 this year and it's holding an adult spelling bee on October 12. While the general premise of a spelling bee applies — adult spellers will do their best to correctly spell out difficult words — the consequences for getting a word wrong are much higher: contestants will have to take off a piece of clothing if they misspell something.
Memorial Park Library, 1221 2 St. S.W., wordfest.com
When: October 12 to 13
Wine from Dirty Laundry Vineyards and beer from Annex Ale Project are just a few of the 700 drinks you can sample at the 21st edition of this annual wine and food festival. There will also be plenty of sweet and savoury fare from eateries like Midtown Kitchen & Bar, PZA Parlour and Ollia Macarons & Tea. When you've had your fill of samples from the 200 booths, cast your vote for the Great Big Taste Awards.
Stampede Park BMO Centre, Halls D & E, rockymountainwine.com
When: Starting October 13
One of Calgary's newest markets, the Farmers & Makers Market, made its debut outside of cSpace King Edward in June. Now, it's moving indoors for winter starting on October 13. Swing by to shop from your favourite vendors in their new indoor setting and explore the cSpace building.
cSpace King Edward, 1721 29 Ave. S.W., farmersmakersmarket.ca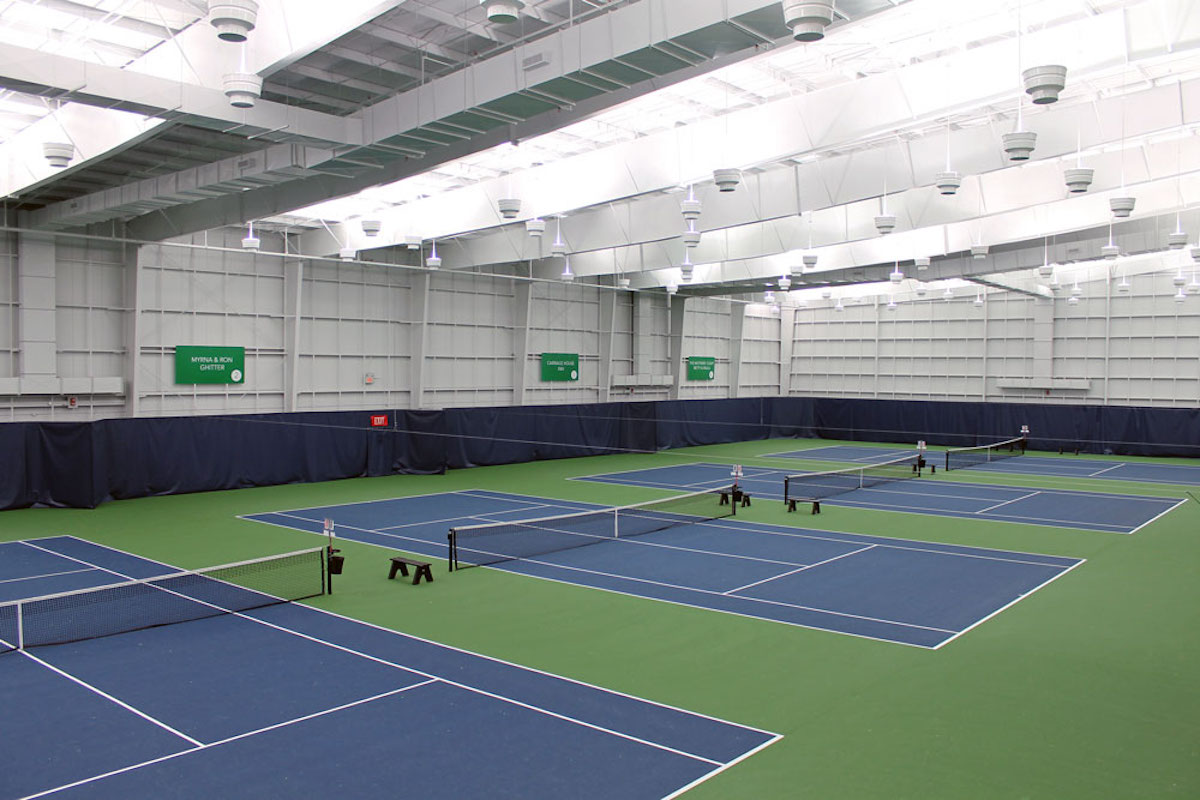 When: October 13 to 21
This month marks your chance to watch some tennis greats play in person. Over nine days, tennis players from around the world will gather at the Osten & Victor Alberta Tennis Centre in Acadia for a professional men's singles and doubles tennis tournament. There will also be barbecues, free tennis clinics, a musical performance and more during select times of the tournament.
Osten & Victor Alberta Tennis Centre, 295 90 Ave. S.E., 587-393-1600, calgary.challengerbanquenationale.com
When: October 16 to November 11
Theatre Calgary artistic director Stafford Arima directs this brand-new musical adapted from a 2009 Claymation film. Mary and Max explores the friendship of two pen pals: a 10-year-old girl in Australia and a 44-year-old man with Asperger's syndrome who lives across the world in New York City.
Max Bell Theatre, 205 8 Ave. S.E., theatrecalgary.com
When: October 17
Restaurants for Change is a national event where more than 75 restaurants in 19 cities donate to local food programs using a portion of their dinner service sales from a set night. This year in Calgary, that night is October 17, which basically makes it the best night to eat out this whole month. So far, there are 13 participating Calgary restaurants including Teatro, Cluck N' Cleaver, Cibo, Deane House and more.
Shop from some of the best things to eat in the city at Avenue's first pop-up market
When: October 20
Every year, Avenue releases a list of the 25 best things to eat in Calgary. On October 20, you can purchase some of the picks from the 2018 list and ones from previous years at our first pop-up market. The list of vendors includes Sauce Italian Kitchen & Market, XO Ice Cream & Waffles, Cochu Chocolatier, Blackbird Cold Brew Coffee, Lukes, Dancing Goats Farm and more. Admission is free.
Inglewood Community Association Hall, 1740 24 Ave. S.E., avenuecalgary.com
Dress up in a Halloween costume and run for a good cause
When: Halloween Howl Fun Run and Walk is on October 20; Dash of Doom is on October 27
If you're too old to dress up and go trick-or-treating now, considering running for a good cause instead. There are two costumed races in Calgary this month: the first is the Halloween Howl Fun Run and Walk on October 20. It's a costumed event that features a three or five kilometre run/walk and a 10 kilometre run in support of the Alberta Diabetes Association. Or, you can partake in the Dash of Doom race on October 27, which is costumed race for humans and their dogs that takes place at night. Dash of Doom, which raises funds for the Alberta Animal Rescue Crew Society, has a one kilometre kids run, a five kilometre walk or run and a 10 kilometre run.
Halloween Howl Fun Run and Walk, Eau Claire Market, albertadiabetesfoundation.com; Dash of Doom race location to be announced, runcalgary.com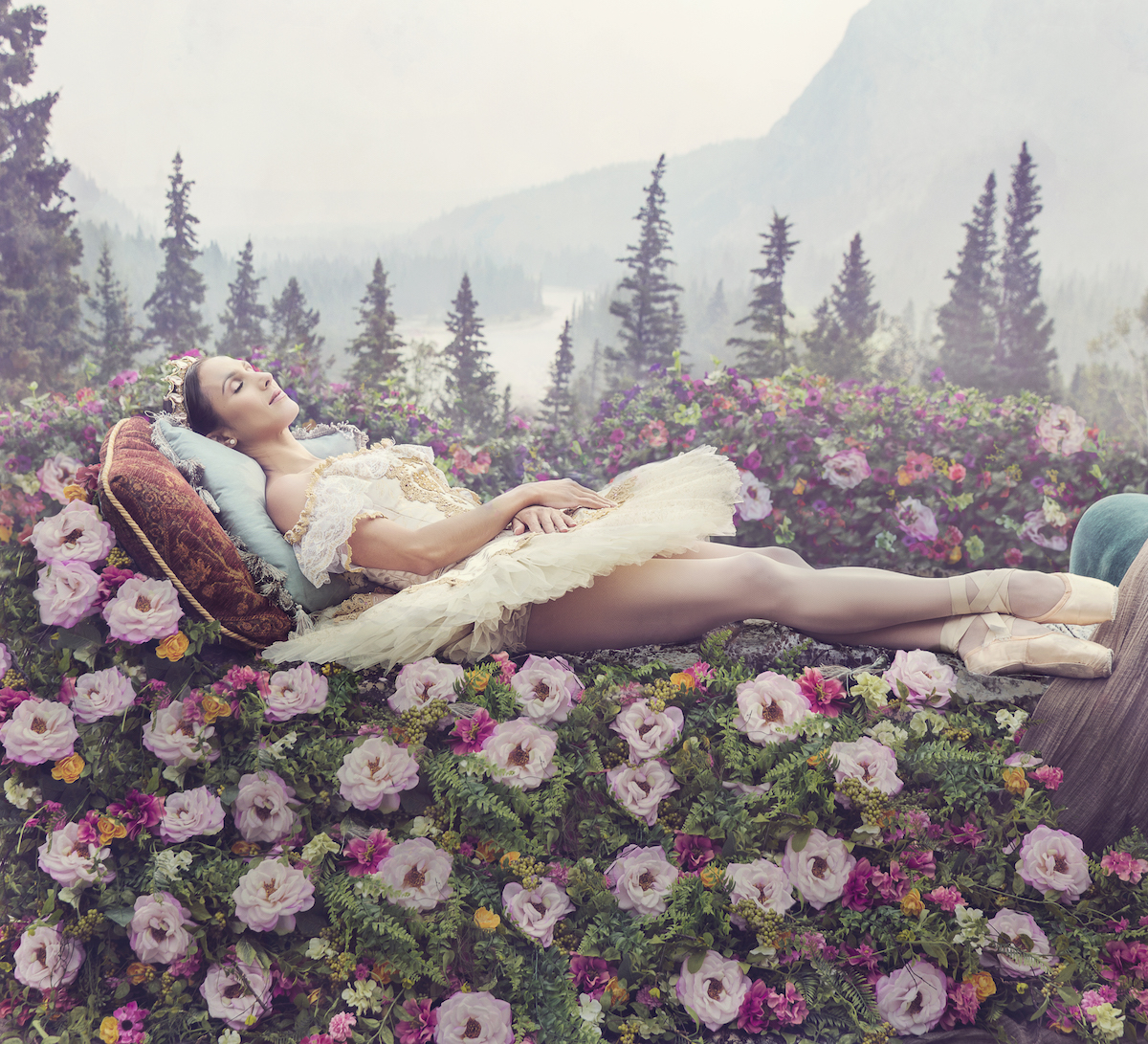 When: October 24 to 27
In The Sleeping Beauty, a cursed Princess Aurora pricks her finger on a spindle, sending everyone in the kingdom (including herself) into a 100-year sleep. The only thing that can save them? True love's kiss. Alberta Ballet's associate artistic director Christopher Anderson gives this classic fairy tale a Canadian twist by setting it in the Canadian Rockies.
Southern Alberta Jubilee Auditorium, 1415 14 Ave. N.W., albertaballet.com
Going to the beach isn't just a summer activity anymore. The Beach YYC makes it possible to have fun in the sand all year round at its newly opened indoor beach and recreational facility. Stop by during one of the designated drop-in times to play sports like volleyball, soccer, ultimate Frisbee, dodgeball or beach tennis on one of the five courts on the 12,000-square foot sand beach. The Beach YYC also has volleyball and ultimate Frisbee leagues.
Read more: There's a New Beach in Calgary That You Can Play at All Year Long
3030, 2600 Portland St. S.E., thebeachyyc.ca
When: October 27
Telus Spark knows that Halloween parties are definitely not just for kids. At its adults-only Halloween party on October 27, guests can explore the facility's galleries, learn the dance routine to Michael Jackson's hit song "Thriller" and partake in a silent disco dance party. You won't go hungry either — in addition to hors d'oeuvres and snacks from various chef stations, there will be candy from Sugar Cube YYC. Start planning your costume now.
Telus Spark, 220 St Georges Dr. N.E., 403-817-6800, sparkscience.ca
Calgary's brewery boom continues with the arrival of Legend 7 Brewing Company's new taproom. Swing by the 135-seat space to try one of the eight Legend 7 brews on tap and fill up on wonton nachos, mini bratwurst corn dogs or the Legend 7 burger with toppings like bacon and brie cheese. If you feel like making a day of it, do your own mini brewery tour by checking out the six surrounding breweries in the Barley Belt as well.
4025 9 St. S.E., 587-355-3105, legend7brewing.com
When: October 27
Love scary movies? Kick off your Halloween festivities by watching them all night during the Calgary Underground Film Festival's 12-hour Halloween movie marathon. The adults-only event will feature seven horror films that will play from October 27 at 7 p.m. to October 28 at 7 a.m. There will be plenty of snacks and drinks throughout the night: guests can access the bar until 2 a.m., order snacks from the concession stand all night and, if you stay until the end of the marathon, there will be a free breakfast at 7 a.m. There will also be a midnight costume contest.
Globe Cinema, 617 8 Ave. S.W., calgaryundergroundfilm.org
If you're not happy about the impending cold weather, you might need to visit one of Calgary's several comedy venues for a laugh this month. There's something in the city that will tickle everyone's funny bone, whether you're into improv or want to hear a well-known comedy star.
Read more: Where to See a Comedy Show in Calgary