There's no shortage of amazing, locally made food products in Calgary, and this month, we've got a list of 25 you should try. Salad dressings, taco kits, egg tarts, doughnuts and vegan ice cream are just a few of the must-try items to add to your grocery list.
Read more: 25 Best Things to Eat in Calgary 2020
When: October 1 to 10
Loft 112 is hosting The People's Poetry Festival at its East Village community space this month. The festival includes an art show, a poetry reading and open mic session, and workshops on poetry and art. Loft 112 also has three art shows on display this month (The Boxed Stories Gallery, Missing You Monday and KINTSUGI – An Exhibit of Precious Scars) that you can check out as well.
122, 535 8 Ave. S.E., loft112.org
When: October 2
Tune in for a free, live streamed concert from the UCalgary School of Creative and Performing Arts that will celebrate the work of Black composers. Musicians from the university's music faculty will perform classical music by past and present composers including Florence Price, Nathaniel Dett, Coleridge-Taylor Perkinson, Jacqueline B. Hairston and more. There will also be an opening monologue read by Calgary playwright, author and screenwriter Cheryl Foggo and a closing dance by UCalgary professor, choreographer and dancer Michèle Moss.
When: Saturdays in October
Local improv company The Kinkonauts is hosting outdoor improv classes at Prince's Island Park this month. Running every Saturday from 1 p.m. to 3 p.m., each $10 class will only feature 12 students and face masks are required. It's a great opportunity to try something new (the class is beginner-friendly) or improve your improv chops if you're a more seasoned performer.
Prince's Island Park, kinkonauts.com
View this post on Instagram
Lina's Italian Market has opened a second location near McKenzie Towne and it's packed with all the Italian groceries, treats and snacks you could want. Swing by to fulfill your grocery needs for the week and explore the new space (and don't forget to grab a coffee and a fresh cannoli while you're there).
100, 4916 130 Ave. S.E., 403-523-7713, linasmarket.com
While you can't see a Vertigo Theatre production in-person at the moment, the local theatre company has teamed up with 6 Degrees to launch an online podcast series called Vertigo Mystery Radio. The first episode is called The Voice on the Wire and you can listen for $9.99. There's even a digital program and cocktail recipes to enhance your at-home listening experience.
When: Fridays to Sundays
During Calgary Farmyard's Harvest Lights, you can check out the local attraction at night Fridays to Sundays from 5:30 p.m. to 9 p.m. It's a fun way to re-experience Calgary Farmyard, which will be lit up, and its dozens of attractions ranging from mini golf to jumping pillows. The only open attraction that won't be lit up is the corn maze, so bring a flashlight.
284022 Township Rd. 224, Rocky View, 403-648-2719, calgaryfarmyard.com
When: Most Friday and Saturday nights from October 9 to 31
Experience the exhilarating terror of Halloween from safely inside your car at Haunted Calgary's new Halloween event, The Devil's Drive-in. Ticket holders can head to New Horizon Mall and experience one of three spooky productions while sitting in their parked car. The cost is $50 per car.
New Horizon Mall, 260300 Writing Creek Cres., Rocky View, hauntedcalgary.org
When: October 11 and 12
Over the Thanksgiving weekend, Tigerstedt Flea, Prairie Bazaar and Le Freak will be holding a free outdoor market. Anyone who is unable to access winter apparel and clothing is welcome to come shop for what they need on the market days. Donations are welcome and can be dropped off in advance at Tigerstedt Flea.
Market will be held at 902 Centre St., instagram.com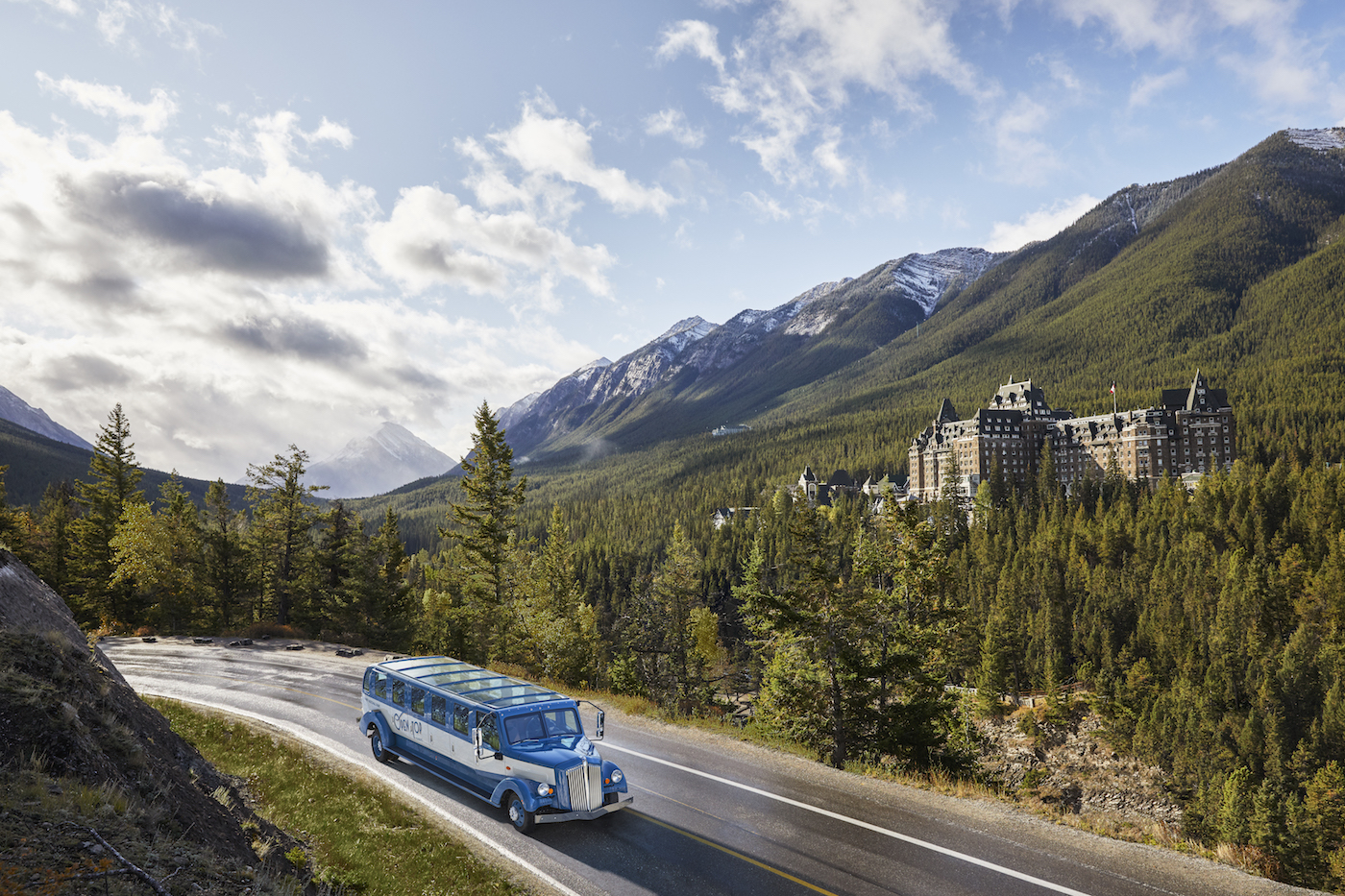 When: Until October 12
There's a new way to experience Banff's iconic mountain views. Open Top Touring is Banff's newest attraction, offering 90-minute tours of the area from inside a vintage-inspired coach with an open or glass roof so you can see everything. You can still try it out this year until October 12, otherwise make a note to try it next spring when it returns.
When: October 22
Mark your calendar — Avenue's Fall Innovation Event is coming later this month and going virtual. Stay tuned for more details!
When: At least until the end of October (no set end date)
Over the course of the pandemic, Calgary photographer Neil Zeller has taken photos of 650+ families in lockdown mode. 55 of those photographs are currently on display at Glenbow in the Porchraits exhibit, which offers a touching look at how some Calgarians adapted (and still managed to have some fun) during a difficult time.
130 9 Ave. S.E., glenbow.org
When: October 31
Love scary movies? Spend this Halloween watching them all night during the Calgary Underground Film Festival's 12-hour Horror Movie Marathon. The movie night at Globe Cinema will feature several horror films that will play from October 31 at 7 p.m. to November 1 at 7 a.m.
Globe Cinema, 617 8 Ave. S.W., calgaryundergroundfilm.org; facebook.com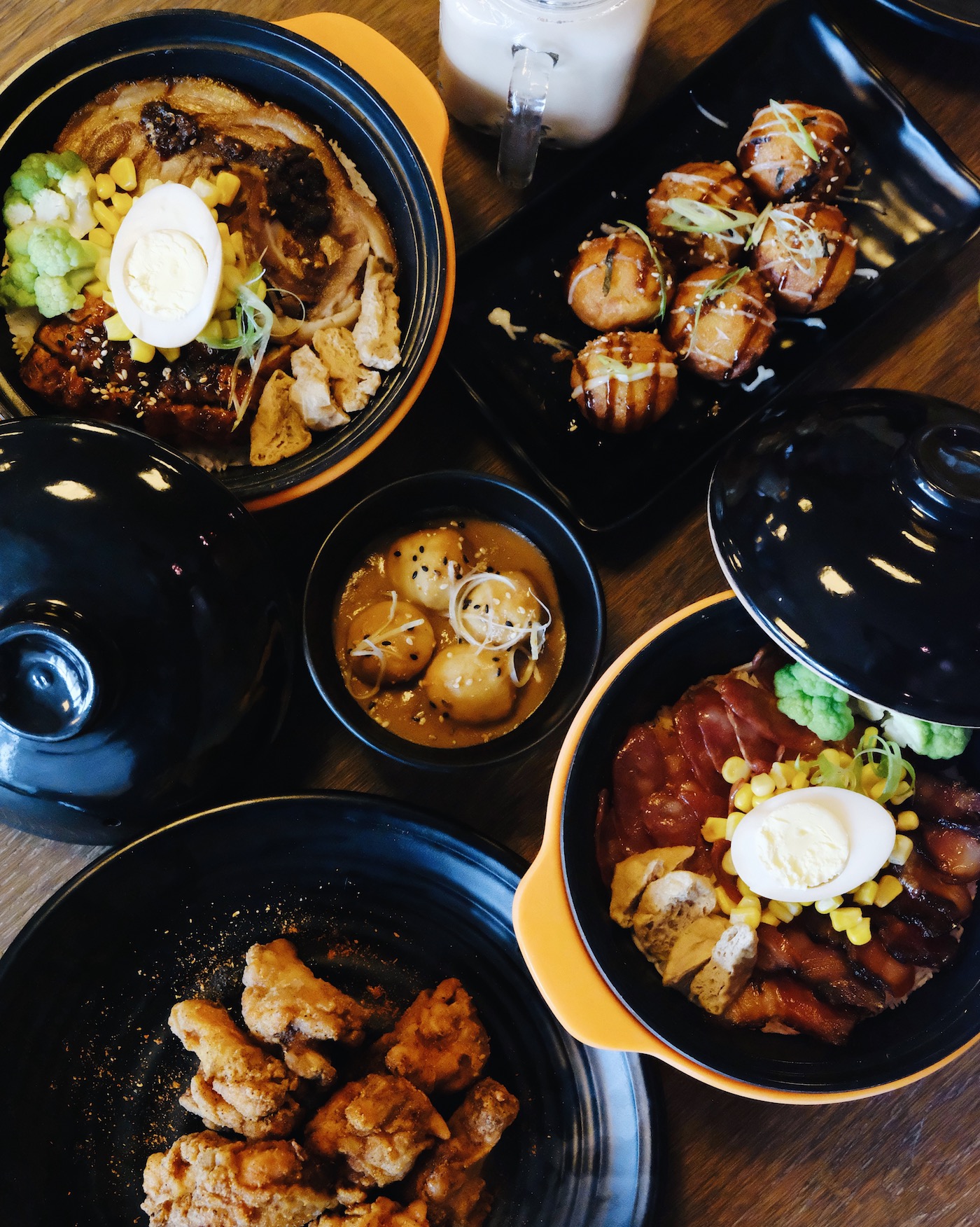 The first clay pot rice restaurant in the city recently opened along Macleod Tr. S.W. and you're going to want to check it out. At Clay Pot Rice, the main attraction is the Chinese clay pot dishes, which can be paired with sides like chicken skin chips, takoyaki, chicken wings, dumplings and more. To top it off, your food will be served to you via robot.
4515 Macleod Tr. S.W., instagram.com
When: October 31 (and other days in October)
This Halloween, get in on the spooky fun by going on a walk through Inglewood with Calgary Ghost Tours. With a lantern in hand, your guide will lead you through the neighbourhood while sharing stories about the area's history and ghosts. The Halloween walks run at 7 p.m., 9 p.m. and 10:15 p.m. that night. Other walks will be held throughout the month as well.
Halloween walks begins at The Blue Store, 1344 9 Ave. S.E., calgaryghostwalks.com
Herbivores and carnivores alike will find plenty to love at Calgary's vegan and vegetarian restaurants, and now, there are even more options. From vegan cinnamon rolls to sushi, these spots have you covered.
Read more: 7 New Vegan and Vegetarian Restaurants in Calgary