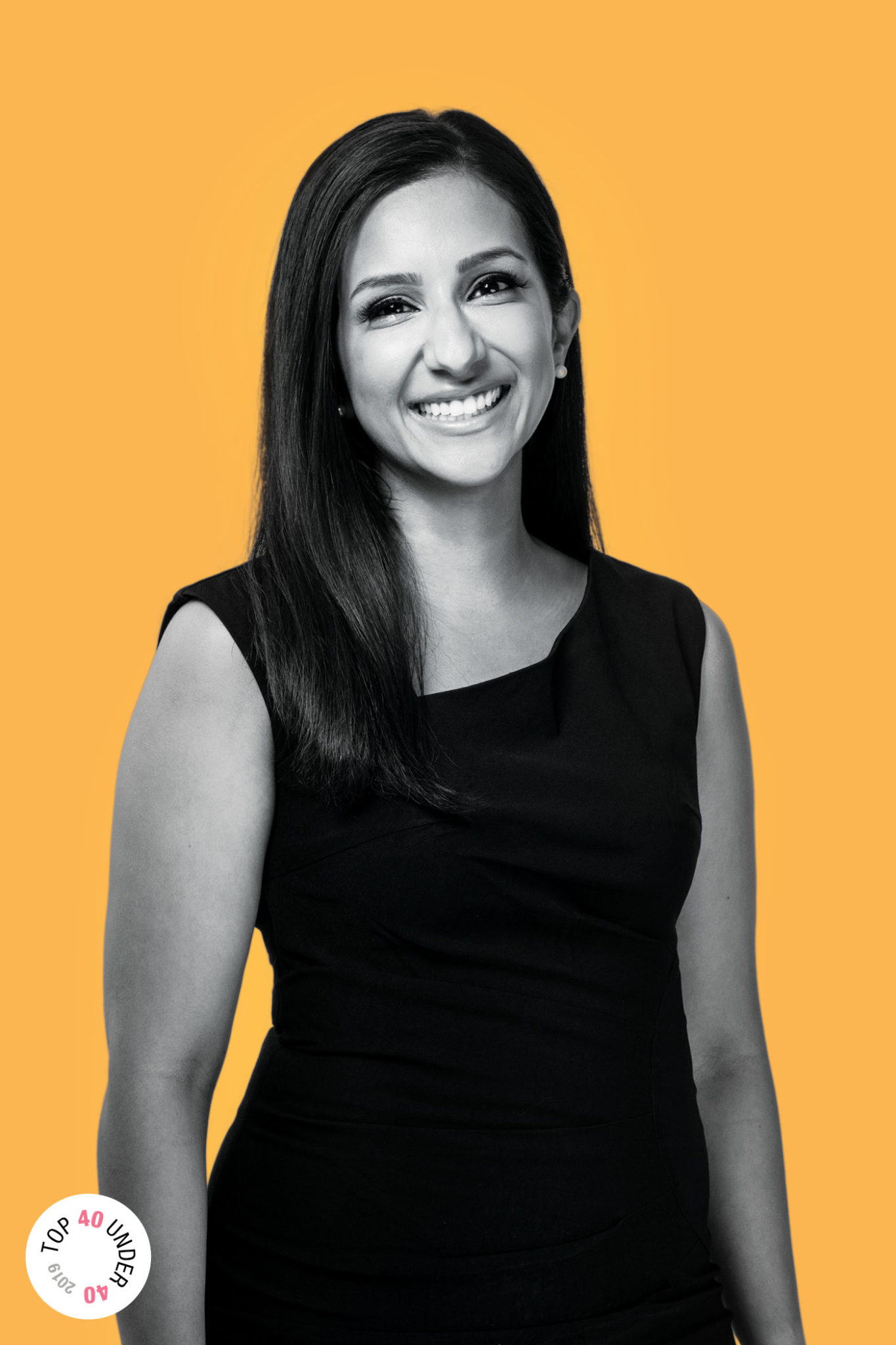 Age: 34
Job title: Engagement Manager, McKinsey & Company.
Why she's a 2019 Top 40 Under 40:
In her job as a manager for consulting giant McKinsey, Aalia Ratani leads teams of analysts to help clients save millions of dollars, but her biggest passion is fighting for gender equality in the workplace.

Aalia Ratani takes her job as an engagement manager for McKinsey & Company very seriously. Leading teams of analysts, she works primarily with the executives of energy companies in Calgary to help them become more efficient and solve business problems. "What I do is incredibly challenging and intense, but in a really good way," she says. "You're constantly being challenged, your job is constantly changing."
While her work life is about helping remove barriers to profitability for her clients, much of her life's work is actually about removing barriers for women in the workplace itself.
Gender parity is a big deal for Ratani and she says it's a big deal for companies as well, whether they know it yet or not. "Research has shown that companies that are more diverse in their senior leadership team perform better financially. I am a firm believer in diversity and the benefits that it brings," says Ratani. 
Ratani has led leadership development workshops for women who are up-and-coming in Calgary, and organized and co-facilitated workshops for executives on how gender parity can benefit their organizations. Ratani also mentors young girls who have just come to Canada, coaching them on how to navigate Canadian society without feeling like they have to change who they are intrinsically. She also sits on the board of dir-
ectors for the YW Calgary as well as many other governance and strategic committees.
"By driving the conversation on gender diversity, more people become aware, and the more things can actually change. By tackling the things that I am really passionate about, I'm able to make a change in a city I really care for."