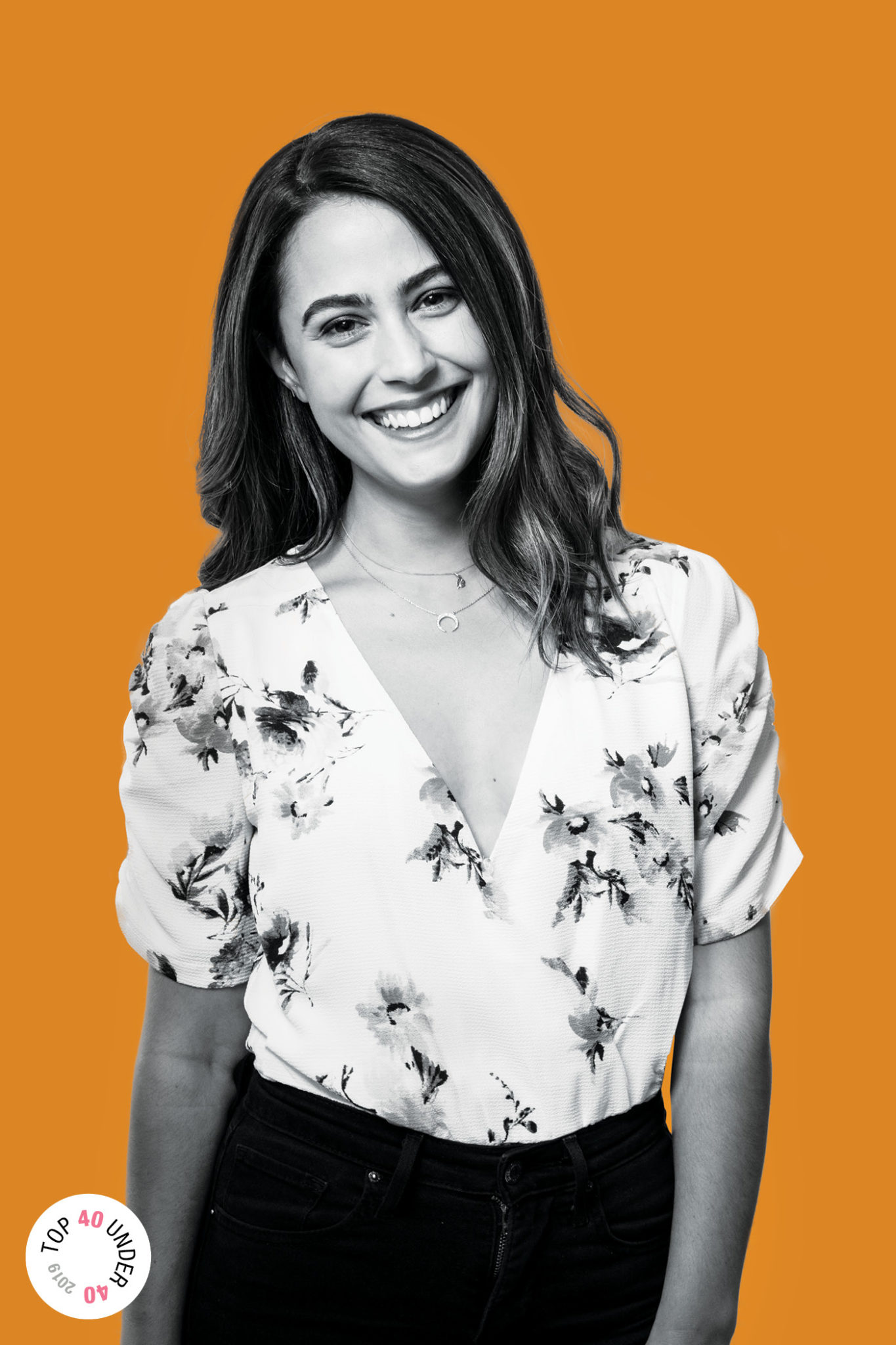 Age: 28
Job title: Owner, Little Tucker.
Why she's a 2019 Top 40 Under 40:
In four years, Laura Incognito has grown her health foods company Little Tucker from a micro-operation run out of her kitchen and sold in local cafés to a nationwide brand sold in major grocery chains.

Four years ago, Australian expat Laura Incognito was at a crossroads. After graduating from university, she had set out travelling with Canada in her sights. She ended up in B.C. for six months and then found herself in Calgary.
Feeling somewhat directionless here, she took the advice of an entrepreneurial friend to start a business and began making and selling energy balls created with raw, plant-based ingredients such as dates, almond butter and coconut and spiked with superfoods like maca and lucuma. Though these kinds of products are ubiquitous in her homeland, Incognito found offerings here to be scarce. Branding her company Little Tucker ("tucker" is Aussie slang for "food"), she made the healthy snacks in her home kitchen from her own recipes and sold them through local cafés and fitness studios and at small markets. At her first market, she brought in what she thought would last five hours and sold out in 30 minutes.
Incognito's prescience about Canadians' appetite for plant-based eating, coupled with her indomitable work ethic have taken Little Tucker from a grassroots operation to a nationwide brand with sales revenues expected to top $1 million this year. Growth has been exponential — the company had 200 retailers across Canada in January of this year and counted 950 by May. In her early days in business, Incognito had told a friend Whole Foods would be her ultimate dream retailer. Now Little Tucker treats are sold by the upscale market chain. (She describes the experience of seeing her products on the shelves there as "surreal.")
Obviously, with the kind of volumes she's now dealing in, Incognito no longer makes Little Tucker products herself. But she remains as committed to the company as she did when she was the one wielding the wooden spoon. "I don't believe there is a right or wrong way of doing business," she says. "My biggest rule is to listen to my gut and always stick with my core values, and if something doesn't align with what my values are, then I don't do it."