Evelyn Ackah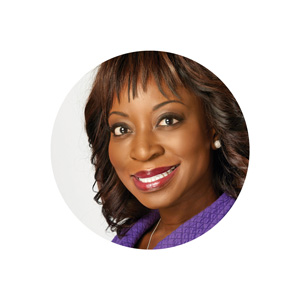 Evelyn Ackah is the founder and managing lawyer of Ackah Business Immigration Law with offices in Vancouver, Calgary and Toronto. Her practice focuses exclusively on Canadian and cross-border NAFTA U.S. immigration law. After 12 years of practicing law in Toronto at national and international law firms, she moved to Calgary in 2008 as a partner with a leading national law firm. In 2010, Ackah launched her own firm to focus on what she does best — immigration — and to provide innovative and flexible legal solutions that embody her independent spirit and passion for law.
Desiree Bombenon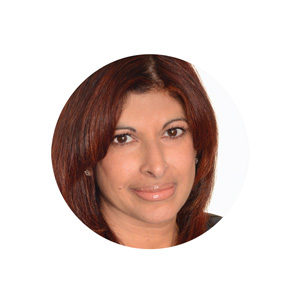 Desiree Bombenon is president and CEO of SureCall, a global business optimization company; CEO and founder of Desirée Imports, a boutique wine importer; and founder of Mentor in a Mini-Skirt, an endeavour supporting female leaders to reach their potential. She is a Harvard alumnus and a member of the Advanced Leadership Initiative cohort working on critical humanitarian issues. Bombenon is also an active member of Young Presidents Organization. She was named one of Canada's Most Powerful Women: Top 100, 2016 and 2017, by the Women Executive Network and one of The 50 Most Empowering Women in Business
by InsightsSuccess. The Center for Economic and Leadership Development, in consultation with the United Nations Economic and Social Council, recognized her as a transformational leader, honouring her with the Enabler of Vision award for 2017.
Joyce Byrne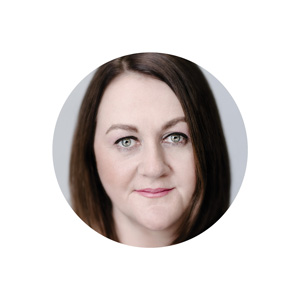 Joyce Byrne was the publisher of Avenue Calgary for five years. She has served on the boards of the National Magazine Awards Foundation (NMAF), the Alberta Magazine Publishers' Association (AMPA) and the International Regional Magazine Association, and has been recognized by her industry with numerous awards including the NABS Honour Roll (2012) and the Advertising Club of Edmonton's Fellowship Award in 2013. She received the AMPA Award for Achievement in Publishing in 2017, and the NMAF Outstanding Achievement Award in 2018.
Dr. Vikas Kuriachan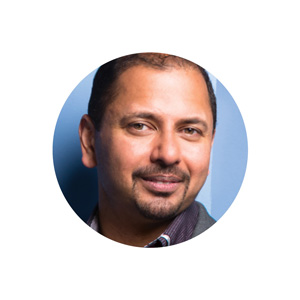 Dr. Vikas Kuriachan joined the division of cardiology at the Libin Cardiovascular Institute of Alberta and University of Calgary in July 2010, after completing a year of training at Brigham and Women's Hospital/Harvard Medical School. He is currently a clinical associate professor and medical director of the Cardiac Implantable Electronic Device Clinic in Calgary. He was part of the Avenue Top 40 Under 40 Class of 2013.
Käthe Lemon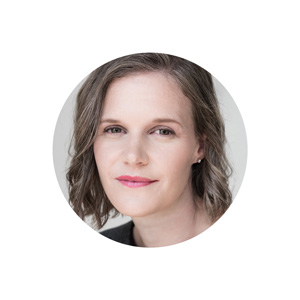 Käthe Lemon is the editor-in-chief of Avenue magazine in Calgary. She has worked as a magazine editor and writer for 20 years and has been at the helm of Avenue since 2007. For five years, she also taught communications history and theory through Athabasca University. Her work in magazines has been recognized with awards from the Alberta Magazine Publishers Association, the Western Magazine Awards, the National Magazine Awards and the International Regional Magazine Association. In 2011 she was named Editor of the Year by the Alberta Magazine Publishers Association.
Jay MacGillivray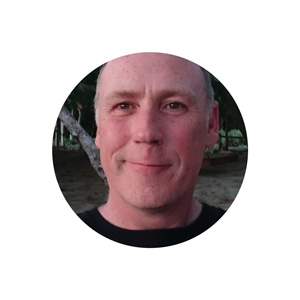 Jay MacGillivray is the Chief Growth Officer of GenerousSolutions, a tech start-up that provides non-profits the online tools they need to improve their fundraising effectiveness and reach. He is honoured to have served on the boards of One Yellow Rabbit, Epcor Centre for the Performing Arts (now Arts Commons), Calgary Opera, the 2016 Juno Awards and Making Treaty 7 Cultural Society; and is proud to have been part of the Avenue Top 40 Under 40 Class of 2008.
Sarosh Rizvi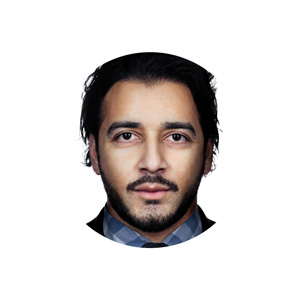 Sarosh Rizvi is executive director for both the Alberta Association of Immigrant Serving Agencies (AAISA) and the Kleos Microfinance Group, a woman-centred international development charity based in Calgary. Rizvi's support of marginalized communities at home and abroad landed him in the Avenue Top 40 Under 40 Class of 2014. Recently, he was recognized by The Canadian Times with the Unsung Hero Award and by MOSAIC Volunteers Association with the Community Hero Award.
Su Ying Strang
Su Ying Strang is an artist and cultural worker based in Calgary/Mohkinstsis, originally hailing from the southern United States. Strang has been involved in the not-for-profit arts sector since 2010. She is currently the director of The New Gallery (TNG), president of the Alberta Association of Artist-Run Centres and a governor on the board of Glenbow museum. TNG was recognized at the 2017 Mayor's Lunch for Arts Champions, where the organization was presented with the Sandstone City Builder Award. Strang was part of the inaugural cohort of the Banff Centre's Cultural Leadership program in 2017-2018. She received a 2018 AUArts Alumni Horizon Award and was part of the Avenue Top 40 Under 40 Class of 2018.
Shelley Vandenberg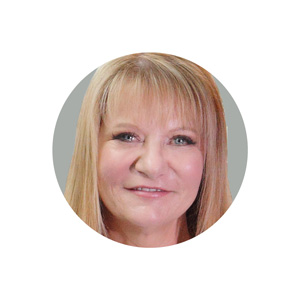 Shelley Vandenberg is the president of First Calgary Financial. Leading more than 300 employees who serve
First Calgary's 80,000 member-owners, Vandenberg's career in financial services has spanned 25 years with portfolios including risk management, privacy, facility services, contact-centre management, retail banking, business banking and wealth management. Vandenberg believes banking is about more than money — it's about positively impacting the lives of those around us and making Calgary a great place for everyone to live, work and thrive.
Visit avenuecalgary.com/top40thankyous to see a list of the people and groups that the Top 40 Under 40 Class of 2019 would like to recognize for helping them succeed.