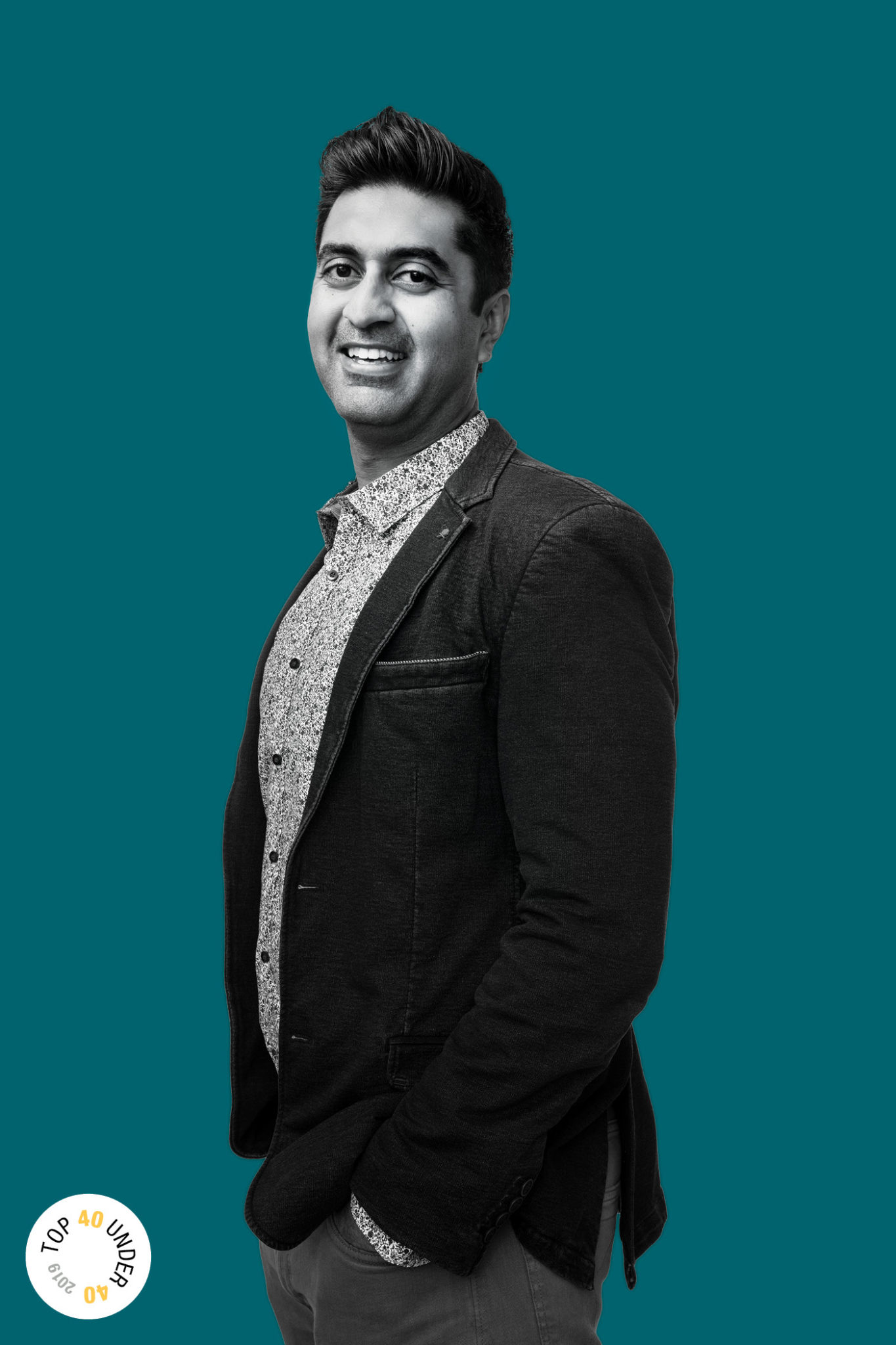 Age: 38
Job title: Founder and CEO, Forward Level Marketing.
Why he's a 2019 Top 40 Under 40:
Over the past eight years, Amish Morjaria has built a marketing company that prioritizes the growth of its small-business clients by charging an affordable, flat monthly retainer, and founded a platform that unites local business owners to help out in their community.

Relationships and community-building are at the core of everything Amish Morjaria does. He sums up his business philosophy as: "move our people, our clients and our community forward."
By infusing these values into his company, Forward Level Marketing, Morjaria has been able to attract like-minded small-business owners and employees that he says are equally engaged in increasing Calgary's economic standing and contributing back to the city.
Since he started the company eight years ago, Morjaria has built Forward Level Marketing into a full-service marketing company with more than 20 staff. He points to Forward Level's unique pricing model, where clients pay an affordable monthly retainer rather than per-project hourly consulting fees, as the key to not only his success, but that of his clients. Forward Level Marketing has been able to retain clients for as long as 89 consecutive months and counting because the company offers a level of service that clients can't get for the price by going elsewhere — or even by having an in-house marketing team. "The idea from the start is that we're going to become your marketing department and we actually become a part of your company," says Morjaria. "Just as you would have an HR department in-house, or an accounting department, you now have a marketing department here and at your fingertips."
Morjaria also puts a lot of stock into creating strong relationships. "Business is personal," he says. Part of building a business relationship with his clients and his team is celebrating big and little milestones, whether it's hosting a company-wide barbecue for Forward Level's longest-standing client or recognizing the friendships his colleagues have fostered with one another.
Outside of office hours, Morjaria works on uniting local small-business owners through Move Forward YYC, an organization he co-created to encourage local businesses to tackle social issues and create change. For example, when Morjaria learned that The Mustard Seed was short of towels, Move Forward helped collect almost 3,000 towels within three months. Now, The Mustard Seed has an overabundance of towels and has started donating some to other local charities in need.
"This is just the beginning for Calgary," Morjaria says. "We have an amazing city, but it's just the beginning of how amazing it's going to be."