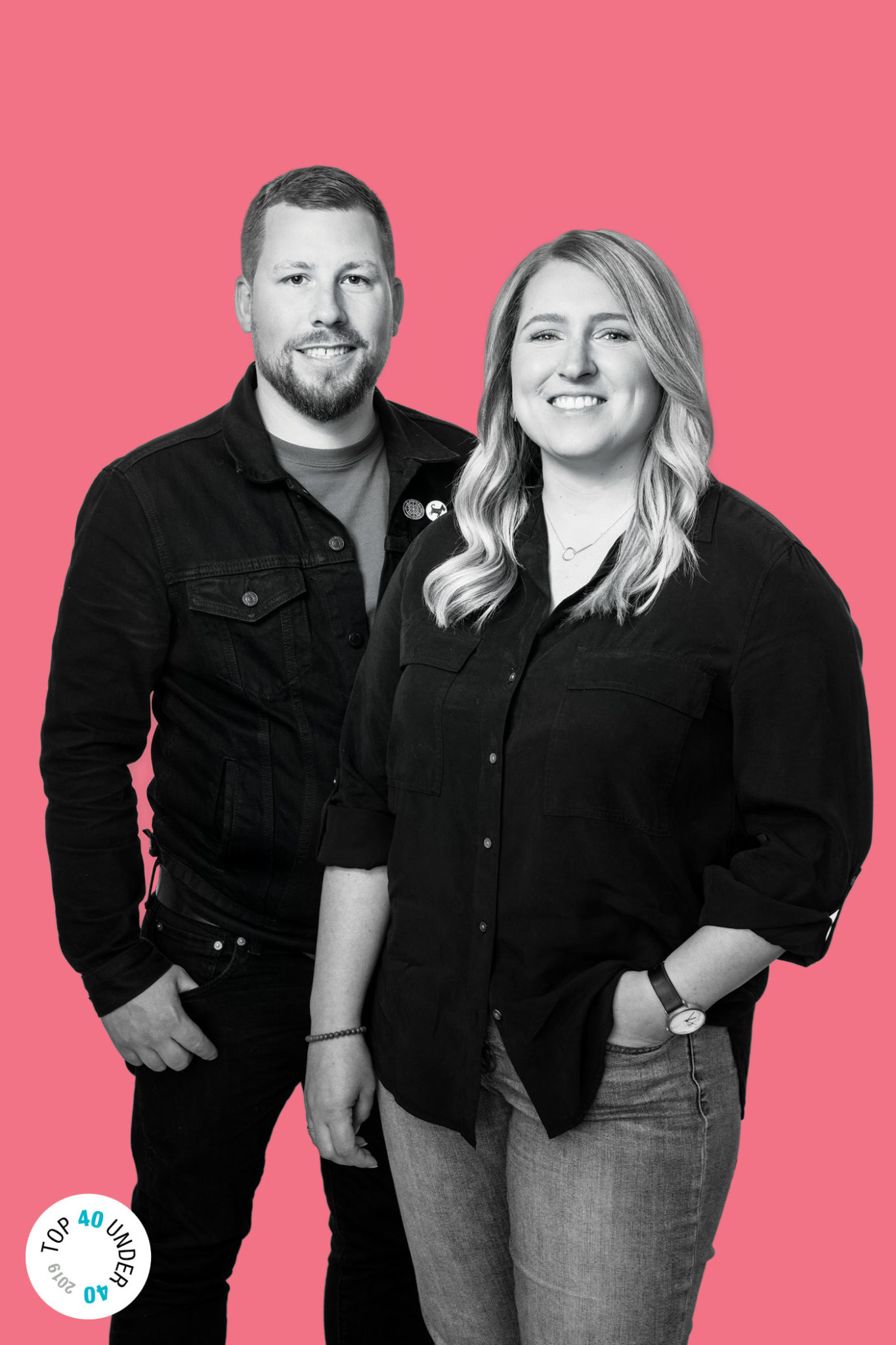 Age: 33 and 31
Job title: Founders and Owners, Annex Ale Project and Annex Soda Mfg.
Why they're 2019 Top 40 Under 40s:
Andrew Bullied and Erica O'Gorman have spent years championing Calgary's growing craft beer scene through their own successful microbrewery and work with the Barley Belt collective.

When Andrew Bullied and Erica O'Gorman founded Annex Ale Project in 2015, Calgary had only a handful of breweries. They opened their West Coast-inspired microbrewery and taproom in May, 2017, and focused on creating an inclusive, aesthetically pleasing taproom and introducing different styles of beer to Calgarians.
Two and a half years later, Annex Ale Project now has 18 employees and has gone from selling 465 hectolitres of beer in its first year of business to 1,530 hectolitres in its second year. And it's not just customers who love Annex Ale Project beer — the brewery won six Alberta Beer Awards (plus two more for its sodas) in the last two years and was named one of BeerAdvocate's 50 Best New Breweries in 2018.
In August, Bullied and O'Gorman expanded their taproom to open Alberta's first adult soda shop. The soda shop features Annex's non-alcoholic craft sodas mixed with local spirits as well as food by Lil' Empire. Bullied says it was a way for Annex to "extend the taproom cultural experience" to people who don't drink beer.
Bullied and O'Gorman haven't just grown their own business, they've helped grow the whole brewery scene in Calgary. O'Gorman is a co-founder of the Barley Belt, a collective of a dozen neighbouring breweries, distilleries and cideries that has established Calgary's Manchester industrial area as a go-to beer destination. With its annual Barley Belt Tap Tour, the group has raised more than $18,000 for the United Way over the last three years. The Barley Belt team is also making the area safer and more commuter-friendly. Thanks to their efforts lobbying the City of Calgary, including a petition spearheaded by O'Gorman, Manchester will receive a new mixed-use pathway or bike path and sidewalk along 42 Avenue S.E. next year.
"We just want to make the area better for Calgarians," says O'Gorman. "It's kind of a forgotten neighborhood that probably doesn't have such a loud voice because it doesn't have a lot of residents. So we're hoping to, as business owners, create that voice for this area of Calgary."