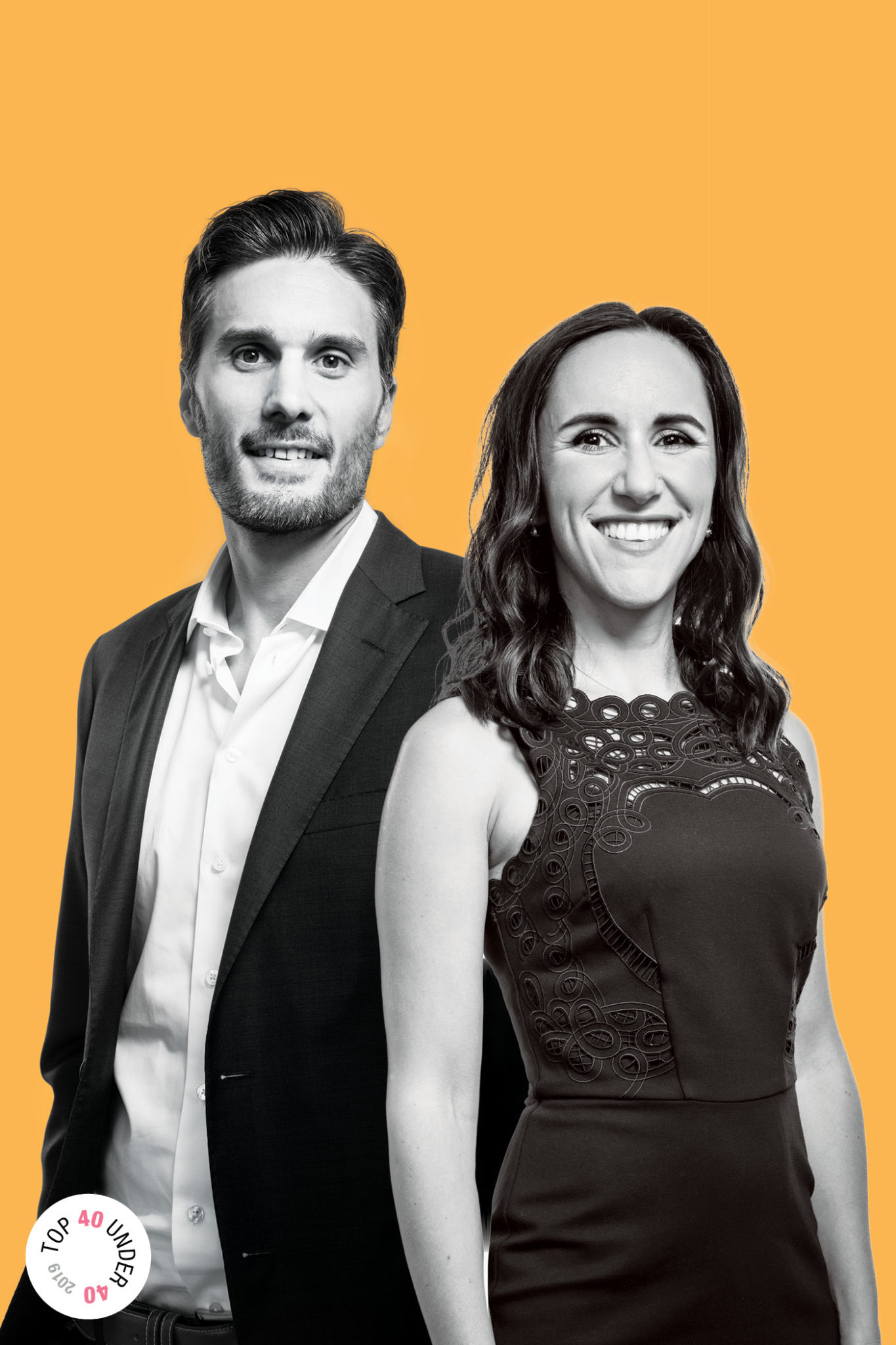 Age: 39 and 38
Job title: Founders, True Büch Kombucha and True Incubator.
Why they're 2019 Top 40 Under 40s:
Five years ago, Conrad and Louisa Ferrel created a kombucha company that now sells its beverages across Canada. Their success has led them to give back to Calgary and create their non-profit business school, True Incubator.

When Conrad and Louisa Ferrel decided to start a kombucha company, they pictured a relatively easy life of going to farmers' markets on weekends to sell their fermented tea beverage. "I'll ski four or five days a week and we'll take it easy," Conrad recalls thinking. "And then it just kind of didn't end up happening that way."
The Ferrels are the creators of True Büch Kombucha. You can now find their kombucha in more than 500 retailers nationally. In 2019, they expect revenues of $1.6 million and next year they project sales of $4 million. They recently sold a portion of True Büch to Zenabis, a publicly traded cannabis company, so CBD-infused kombucha is potentially in the company's future as well.
They attribute their success to the work ethic they developed as chartered accountants (CPA, CA) as well as their harmonious relationship. Although being in business with your romantic partner isn't always easy, it seems to be working for the Ferrels. "We always joke that Conrad makes kombucha and I give it all away," Louisa says. "We're both passionate about different things, but they complement each other."
The success of True Büch has also made it possible for Conrad and Louisa to give back to the community. Their community partners, including Mealshare, Orenda, TreeEra, Camp fYrefly, AARCS, The Alice Sanctuary and others, all benefit from the success of True Büch.
The Ferrels continue to increase their impact with their latest project, True Incubator, a non-profit business school that provides entrepreneurs with tools they need to turn ideas into a reality. Over the course of 12 weeks, the classes provide skill-building and mentorship to help local entrepreneurs to start and scale their business.
That element of community-building is a key part of starting a new business, Louisa says, "because for me, one of the most important things about entrepreneurship is surrounding yourself with people that are also going through the same stuff."