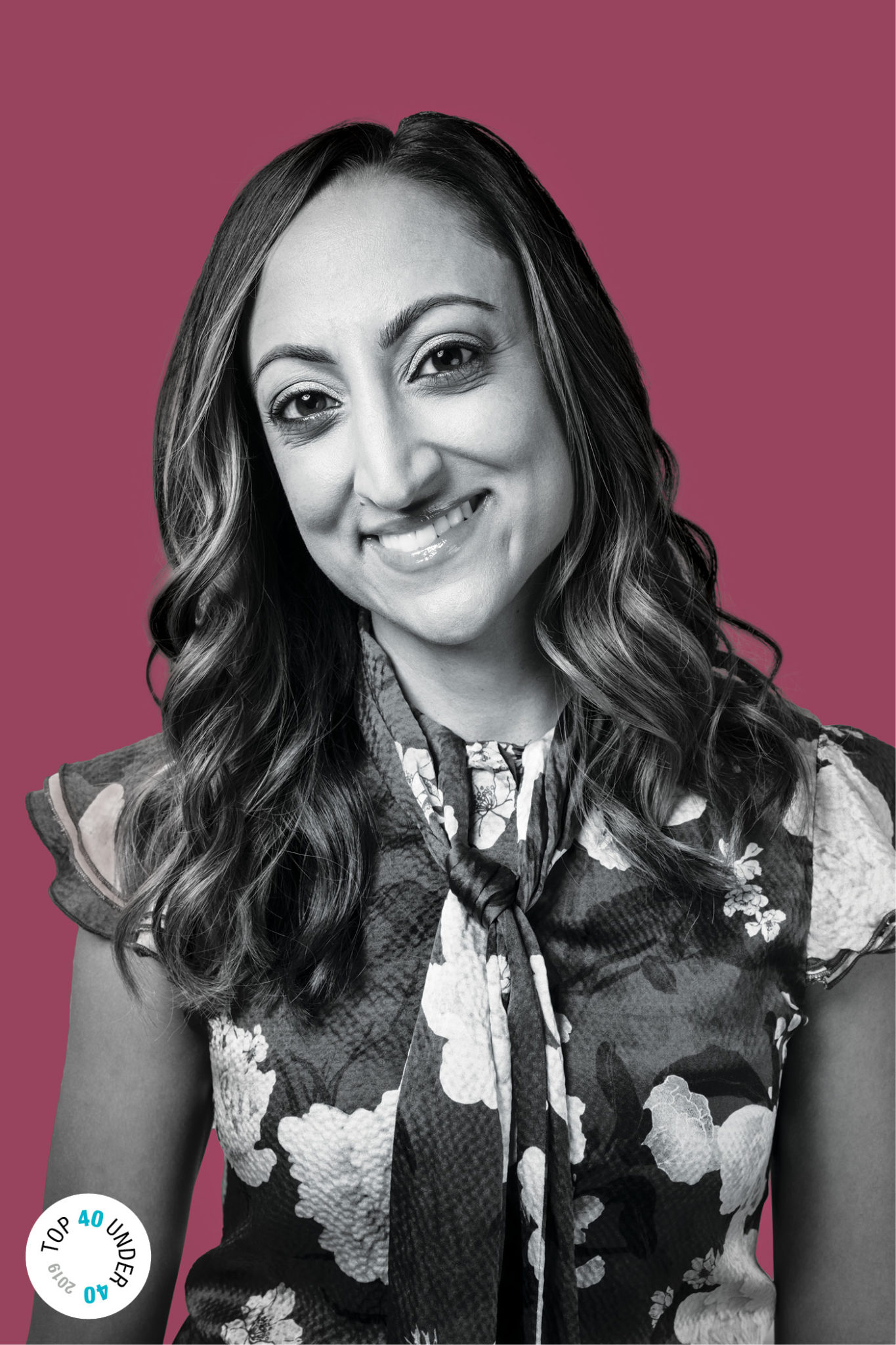 Age: 34
Job title: Emergency Physician, Peter Lougheed Centre and South Health Campus; Clinical Assistant Professor, Department of Emergency Medicine, Cumming School of Medicine, UCalgary.
Why she's a 2019 Top 40 Under 40:
Dr. Fareen Zaver is changing medical education in ways that will help new doctors in Canada and around the world.

Dr. Fareen Zaver always wanted to be a doctor in her hometown of Calgary. But, she wasn't initially accepted into medical school in Canada. Instead, she completed her medical degree at a school in the Caribbean. That made her an international medical graduate, limiting her options for getting back to Canada to do a residency in emergency medicine. So she moved to Washington D.C., to complete four years of residency and a fifth year at the Mayo Clinic. In her last year there, while studying for her Canadian certification exams, she built an online education curriculum for emergency medicine residents.
Today, Zaver is an emergency physician at the Peter Lougheed Centre and the South Health Campus and her medical curriculum is used around the world. She could have returned to Canada earlier if she had been willing to train in a different specialty, but that wasn't an option she would consider.
"Emergency medicine is the place where you get to hold someone's hand, look them in the eyes and tell them that you're going to try to provide safety for them on what might be their worst day," she says.
She hopes her story inspires others who struggle with unexpected obstacles on their career path. "It's about working hard and being resourceful and not giving up when things get really difficult," she says.
Inspired by her own difficult experiences in training, Zaver developed a virtual online community for residents and directs a fellowship for physicians who want to create online training programs. Her online emergency medicine curriculum is now used in 10 countries, making her an international leader in medical education.
She is currently pursuing a master's degree in medical education. For her thesis, she is creating a curriculum to help new doctors as they transition from trainees to independent practice. "I don't want someone else to have to go through those same struggles I did," she says. "I want to build something so the next generation of people experience it differently."