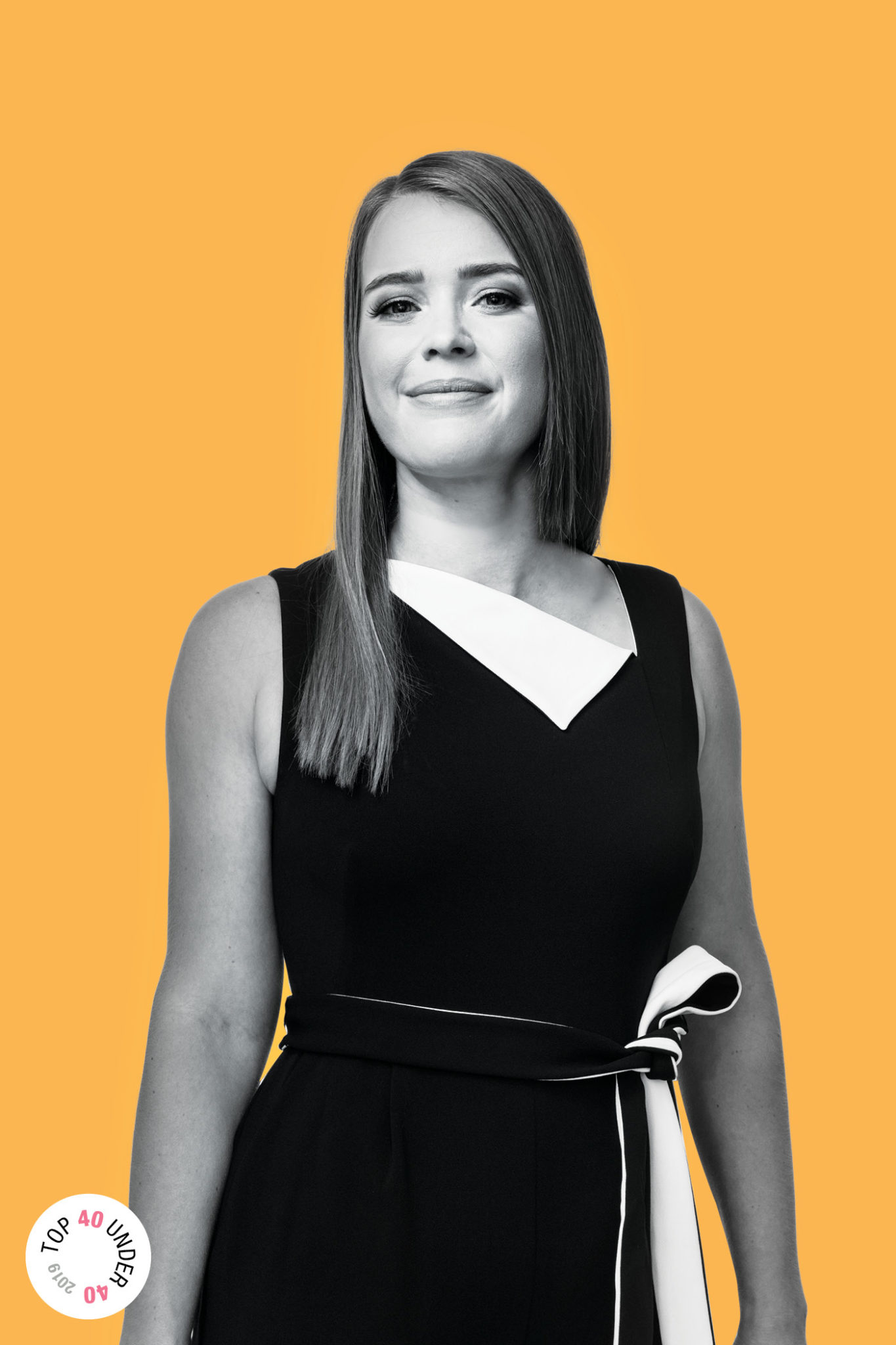 Age: 34
Job title: Adjunct Assistant Professor, Department of Oncology, Cumming School of Medicine, UCalgary; Owner and Clinical Psychologist, Walker Psychological Inc.
Why she's a 2019 Top 40 Under 40:
As a researcher and clinical psychologist, Dr. Lauren Walker has developed groundbreaking programs to help patients suffering from cancer-related sexual difficulties, one of the most distressing but often ignored side effects of treatment.

Dr. Lauren Walker's superpower has always been her willingness to talk about the subjects everyone else likes to avoid. With parents who trained as social workers, she grew up in a home where no topic was off limits. It's a philosophy that drives her work now as a psychologist and researcher who helps people address issues often considered taboo: primarily, cancer, sex and dying. "People think that these are private matters. We don't talk about them. But that mentality means people are left suffering alone," she says.
A born-and-raised Calgarian, Walker decided in high school to pursue clinical psychology after her cousin took his own life. She never veered from her plan.
While completing her masters degree, she began a research project looking at sexual function among cancer survivors. She saw people in need of help. "Sexual difficulties are the most persistent and distressing long-term side effect of cancer treatment, but people don't know how to talk about it," she says.
Over the following decade, her work led to the development of several innovative programs to help cancer patients and their partners deal with sexual changes during and after cancer treatment. Based on the success of her programs in Alberta, several have been implemented across Canada and abroad.
Walker is both a clinician who treats patients and a scientist who studies the outcomes of treatment programs. She's responsible for researching, publishing, securing funding and advocating for change, with more than 30 publications and 50 conference presentations to her credit. She also has a private practice in the city's northwest and has written a book for prostate cancer patients.
She believes that every person, not just mental health professionals, can change the way Canadians approach conversations about mental health, so she encourages everyone to talk about the things that are hard. "I would love to see people breaking down those barriers so they can be social support to their friends and to their community," she says.