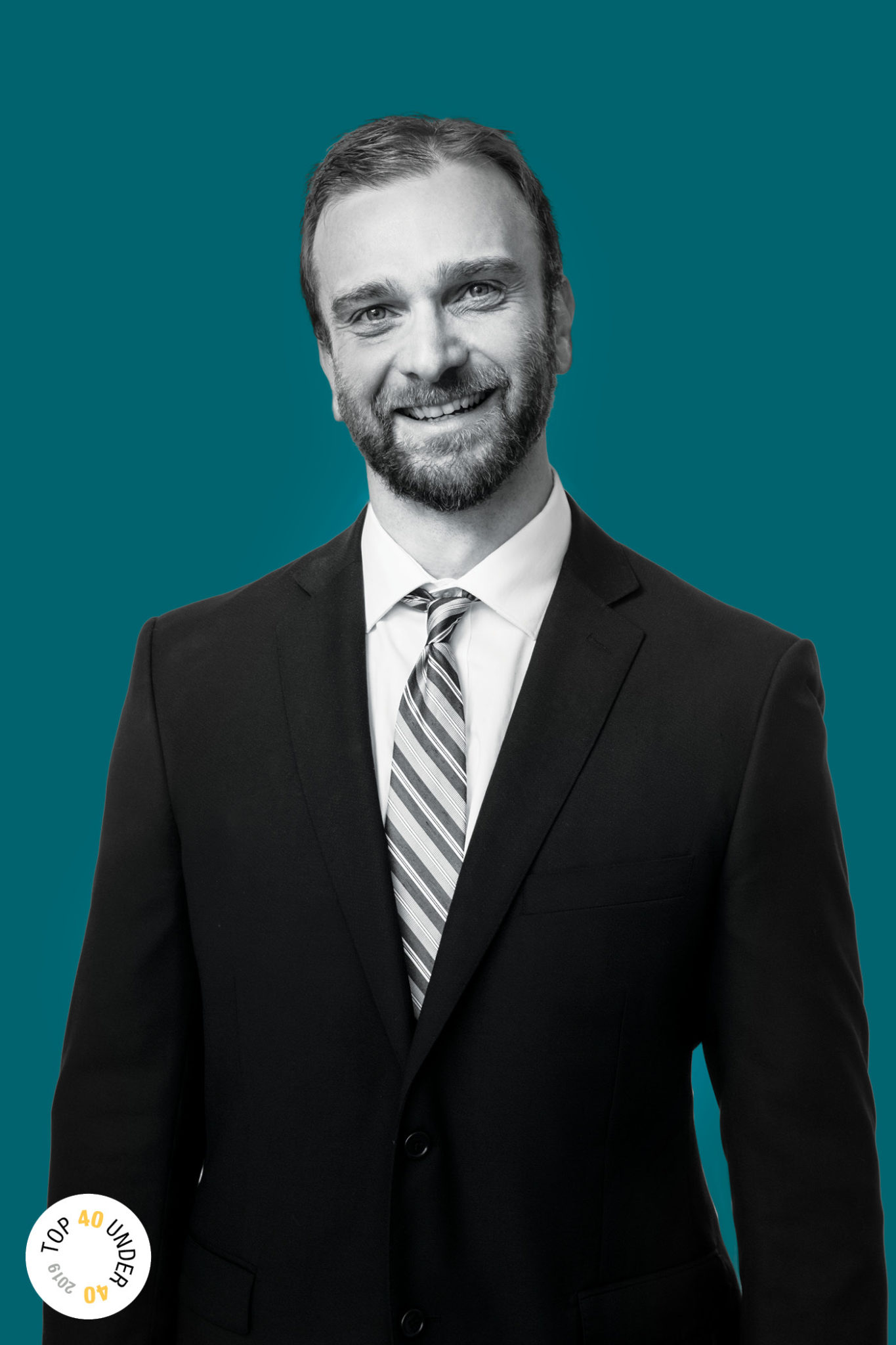 Age: 37
Job title: Assistant Professor, Departments of Physiology & Pharmacology and Biochemistry & Molecular Biology, UCalgary.
Why he's a 2019 Top 40 Under 40:
Dr. Marco Gallo has brought single-cell genomics research to Calgary. His work has led to discoveries about the genetic mutations at work in brain tumours, findings that will be critical for developing precise, individualized treatments for these cancers.

When non-scientists visit his lab at the University of Calgary, Dr. Marco Gallo likes to show them two glass plates where cancer stem cells are growing. The plates contain the same type of cells taken from two patients. Even to an untrained eye, the cells look different. "So you can imagine then, from the molecular point of view, that the differences in cancer cells are vast," says Gallo, an assistant professor in physiology and pharmacology, biochemistry and molecular biology at UCalgary.
With a PhD in medical genetics, Gallo studies the cells involved with adult and pediatric brain cancers. His work has led to new approaches to identifying the genetic makeup of individual cells in brain tumors. He and his colleagues have discovered that the genetic mutations in cells that cause brain tumors can differ, even in the same person.
Growing up in rural Italy, Gallo was enthralled by science; he read books on DNA for fun. In high school, he received a scholarship to attend an English-speaking international boarding school. Gallo, who spoke little English at the time, learned and excelled at science by looking up almost every word in the dictionary.
He was recruited to Simon Fraser University and moved to Canada at 19. In 2015, he came to Calgary to start a program in single-cell genomics, a technique that profiles the individual cells in a tumour. Since then, he has brought in more than $2 million in funding and contributed to four major peer-reviewed publications.
He says his biggest personal challenge is learning to deal with the repeated failures that are part of the scientific process, knowing that families are desperate for treatment now.
Ultimately, Gallo hopes this work will lead to individualized treatments for brain cancer, particularly glioblastoma. Most people with this aggressive brain cancer survive for just over a year.
"I'm optimistic that by applying the right technologies, we're really going to make some discoveries that will show us how these tumours can be defeated or at least stopped," he says.