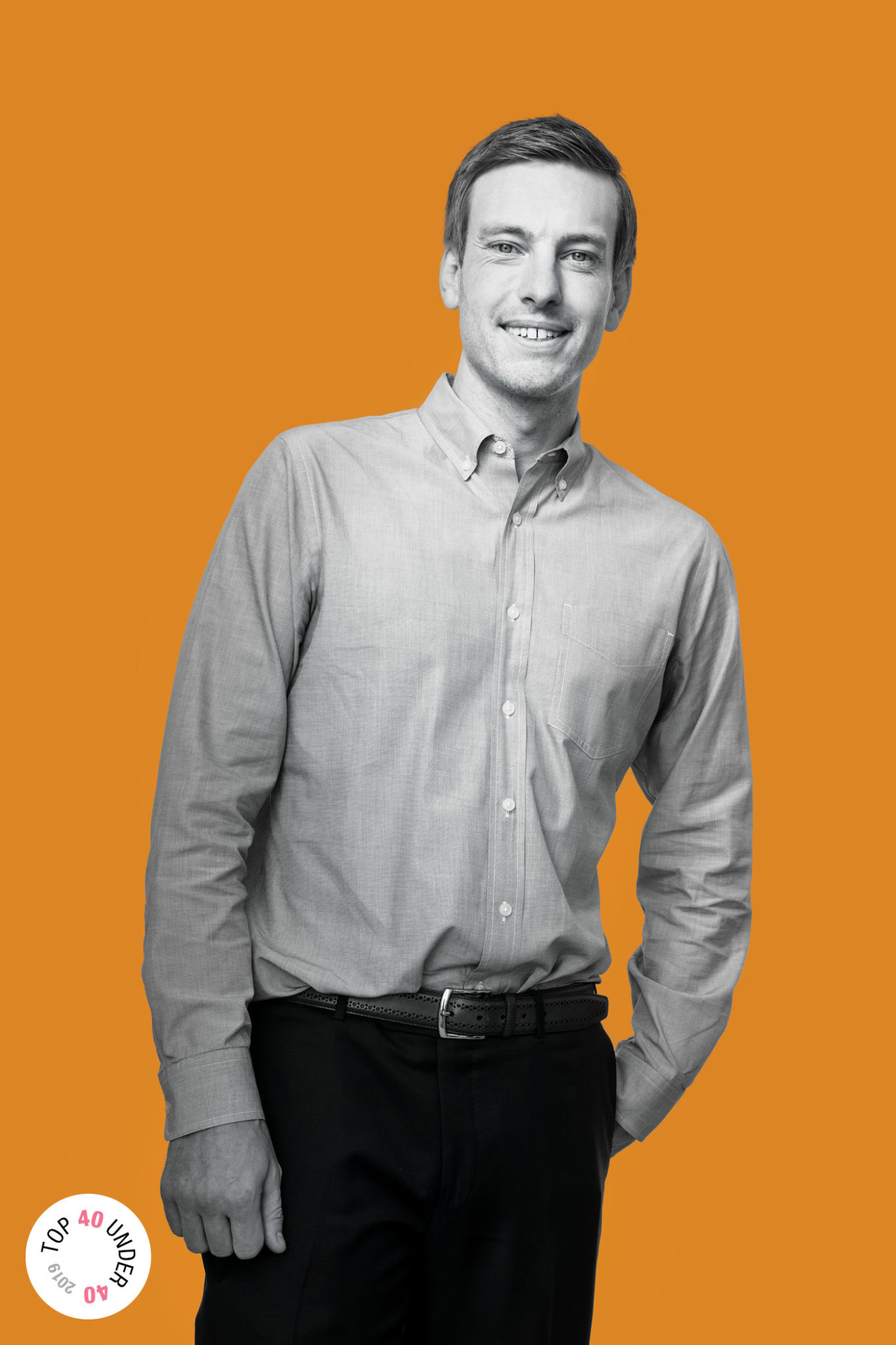 Age: 35
Job title: Emergency Physician, Alberta Health Services; Clinical Lecturer, Department of Emergency Medicine, Cumming School of Medicine, UCalgary.
Why he's a 2019 Top 40 Under 40:
Dr. Marshall Ross created a new protocol for addressing opioid addiction in Calgary emergency rooms that has formed the basis for ER treatment of overdoses throughout the province.

Dr. Marshall Ross doesn't need much sleep. We should all be grateful for that.
It's partly how he has managed to help overhaul treatment of opioid addiction in emergency rooms across Alberta, work as an on-call physician for STARS air ambulance and maintain long hours in his career as an emergency room doctor, all while making time for his young family.
He also somehow manages to fit in time for research.
The ongoing opioid crisis, which has killed more than 2,000 Albertans since the provincial government started reporting opioid-related deaths in 2016, has been a constant and worsening shadow during his time in the ER. "Pretty much every shift, I come in and see someone overdosing on opioids," says Ross. "It's just a huge part of what we do."
But "what we do" — reversing an overdose, then sending addicts back out into the world — struck Ross as insufficient. "I was just giving them a pamphlet and sending them on their way. It didn't seem like we were doing anything to change things."
So he set about changing things himself. He had read a Yale study that showed the ER is one of the most underused places to help someone break an opioid addiction — for many suffering addiction, it's their only contact with health professionals. Ross developed an emergency room protocol for the use of suboxone, a drug that binds to opioid receptors in a way that limits its potential for abuse. By preventing overdosing and withdrawal symptoms, suboxone is the "best chance at getting off opiates," Ross says.
After Calgary ER physicians started using Ross's protocol, it gained traction and has formed the basis for a province-wide protocol. There's a lot of stigma around addiction, and Ross acknowledges that medical professionals aren't immune to it. Some doctors and nurses were resistant to the new approach. "They're not thinking of it as a disease, they're thinking of it as a behavioural problem."
But in a deadly crisis, it's hard to argue with what works. "We've got to do this," says Ross. "It would be crazy not to do this. I don't see anyone else doing it, so I'm going to take it on and champion it."