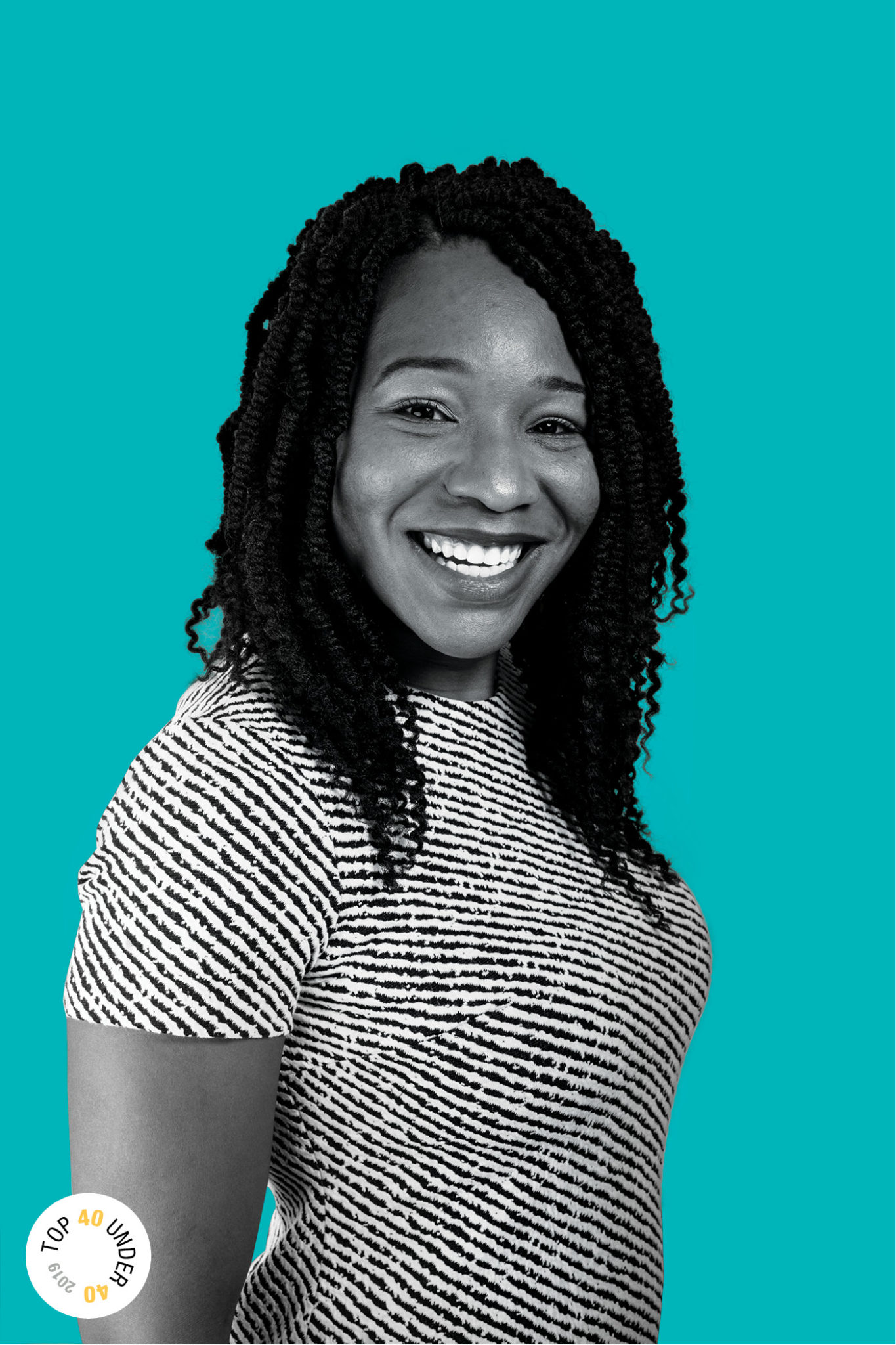 Age: 32
Job title: Pediatric General Surgery Fellow, Division of General Surgery, UCalgary.
Why she's a 2019 Top 40 Under 40:
Dr. Tito Daodu is an award-winning researcher, volunteer and pediatric surgery fellow who works to break down barriers to patients in need of surgical care.

Dr. Tito Daodu believes pediatric surgeons have the best job in the world.
"They don't just save lives, they save lifetimes," she says.
She wants to make sure more people around the world can access a pediatric surgeon when they need one. After all, pediatric surgeons can't save the lifetimes of people who can't get to them. "When we help the worst off or those with the least access, we do a service to the entire system," she says.
As a medical student, Daodu co-developed a project in Tanzania focused on adolescent gender and reproductive health. She spent her summers researching childhood pneumonia in Nigeria, and more recently launched a surgical needs assessment for the country. Currently completing a master's of public health at Harvard University, Daodu is part of a team led by Dr. Mary Brindle working to revise the safe surgery checklist for high-income countries around the world. She's amassed a long list of peer-reviewed publications and awards on topics including colorectal surgery, pediatric trauma and global health.
In Calgary, her research is focused on the effect of socioeconomic status on surgical outcomes and access to care.
Daodu was born in Nigeria and emigrated permanently to Canada when she was eight, after first being deported. She grew up in a rough neighbourhood in Winnipeg's inner city and found early mentors at West Broadway Youth Outreach, a local drop-in centre for kids. They changed her life, she says.
Today, she's driven to offer the same mentorship to kids coming up behind her. Kids need to believe that it doesn't matter where they come from or what they look like, says Daodu.
When she finishes her training, she will likely become the first black woman practicing pediatric surgeon in Canada. "One of the things that excites me about the future is that I have a story that not that many people have," she says. "I am probably uniquely situated from what I've gone through in life to be able to speak not just from an academic point of view, but from real life."