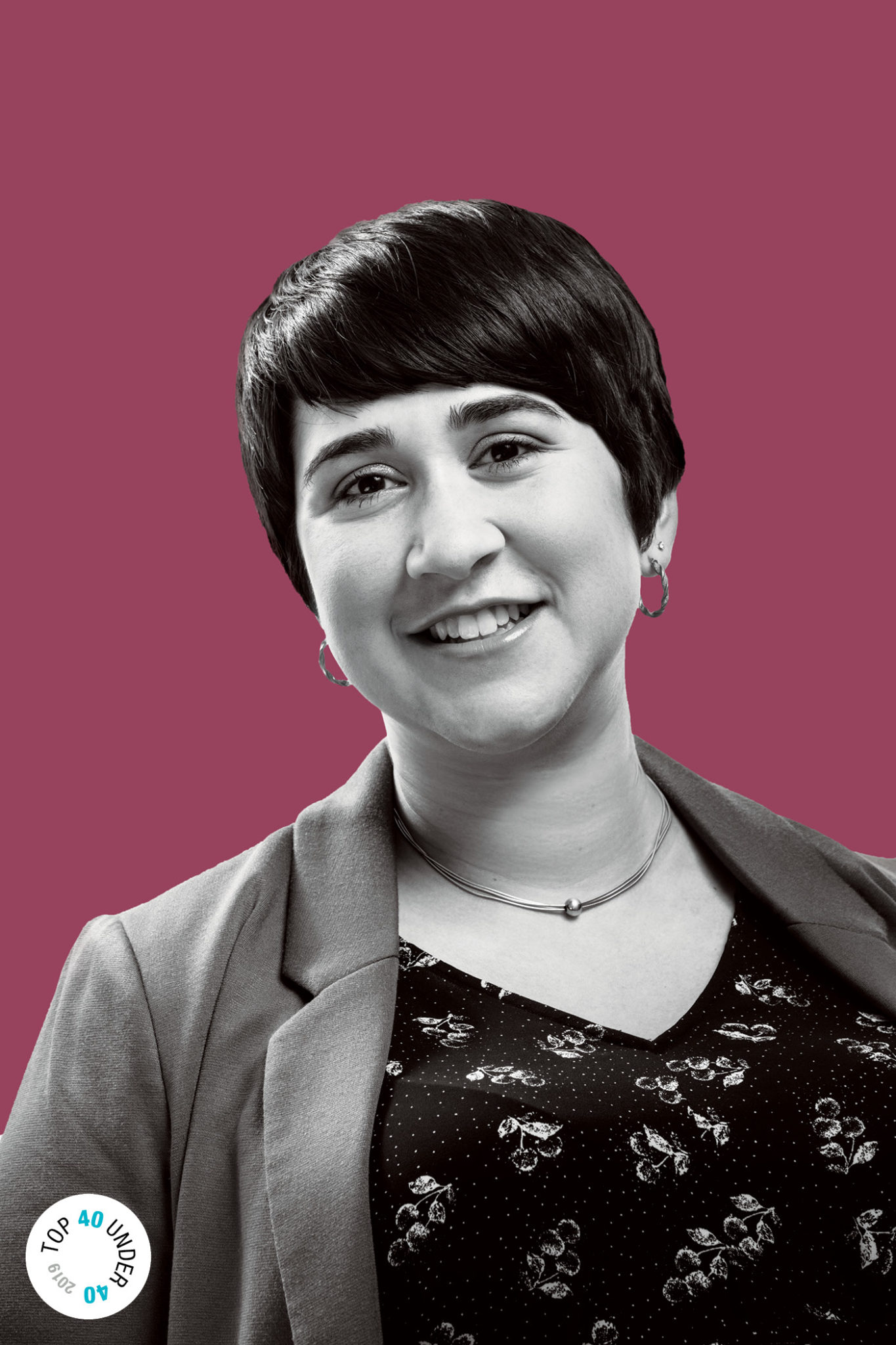 Age: 30
Job title: Program Evaluation and Planning Specialist, Schulich School of Engineering, UCalgary.
Why she's a 2019 Top 40 Under 40: 
Emily Marasco mixes math, science and creative thinking to prepare engineers for the challenges of tomorrow. Her robotics web series has been watched around the world, she redesigned first-year engineering instruction at the University of Calgary and is developing outreach opportunities for K-12 students.

Emily Marasco's Grade 3 teacher told her it was okay if she wasn't good at math because she could be good at art instead. But Marasco's mother said there was no reason to choose between math and the arts, so she listened to her mother.
When she went to university, Marasco decided to study computer engineering and the oboe, eventually amassing dozens of awards for academic excellence and leadership. She earned her PhD in 2018, and has never accepted the conventional notion that engineering is best suited to a certain type of person (male and non-artistic). Instead, she has shaped a career out of making engineering more accessible for people with diverse talents and backgrounds.
Until recently, Marasco worked at the Canadian robotics company EZ-Robot developing and presenting a web video series that teaches robotics to learners and has been used by STEM educators in more than 80 countries. She also created design challenges and educator guides for teaching robotics to students from kindergarten to Grade 12.
As a long-time sessional instructor and researcher (now program evaluation and planning specialist) at the Schulich School of Engineering at the University of Calgary, Marasco works to encourage creative, interdisciplinary thinking in some 800 first-year engineering students. She also leads outreach programs — including workshops, Beakerhead projects and teaching modules — that encourage young people to pursue engineering careers.
Marasco's work has helped her to hone skills that she believes will be necessary for the next generation of engineers: storytelling, communications and teaching. "We're facing global grand challenges," she says. "It's not just about getting women into engineering. We want to attract people into engineering who have diverse backgrounds, have creative interests, are athletes [for example] — that's the diversity we want."
As well as an educator and engineer, Marasco is a jewellery artist and music teacher — and a new mom. She's a living example of the polymath sensibility she hopes to cultivate in others. "We need to have experiences, teach each other and be capable of thinking in different ways," she says.