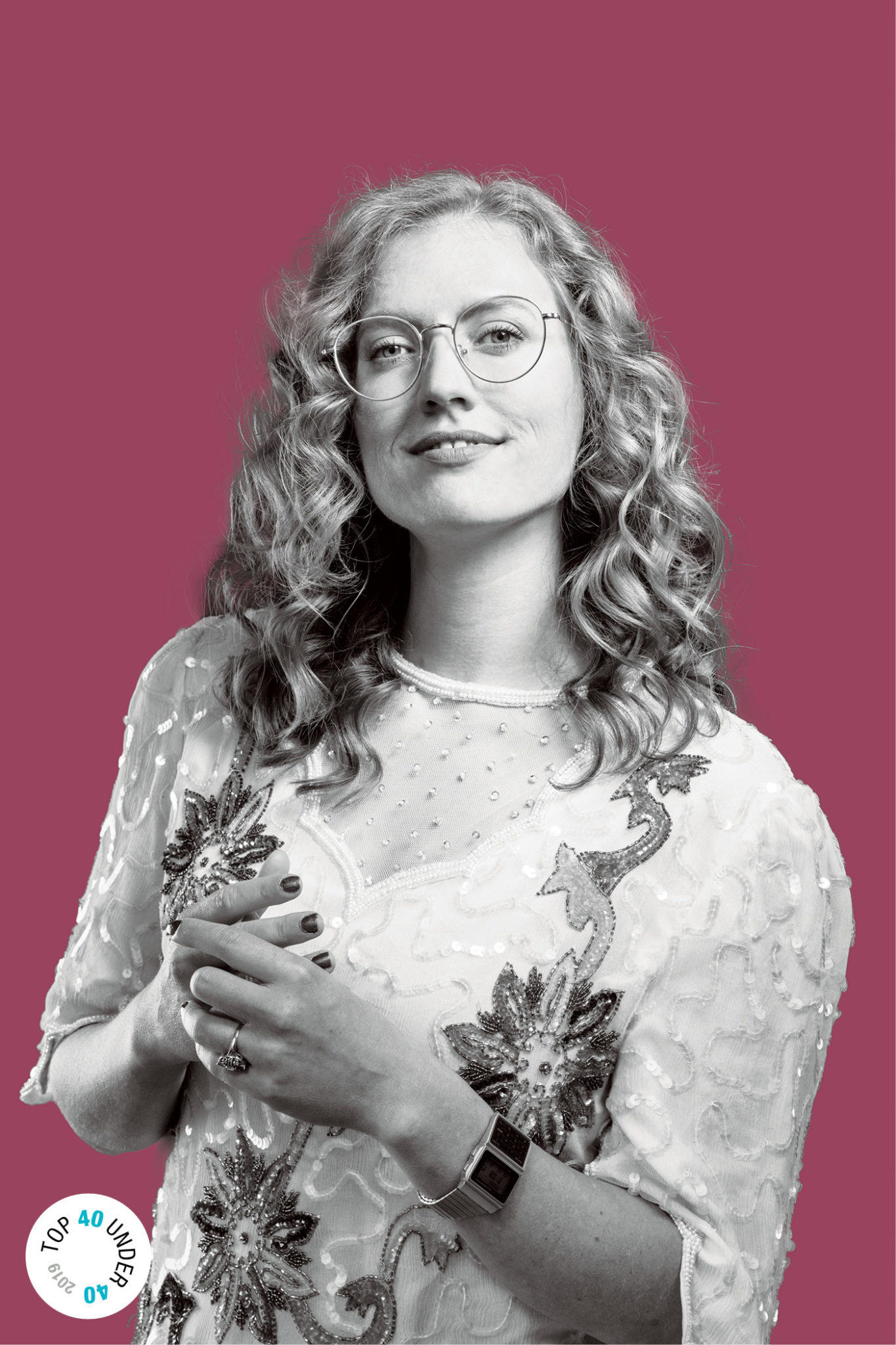 Age: 33
Job title: Artist.
Why she's a 2019 Top 40 Under 40: Heather Buchanan has become an empire of one in the Calgary art world, subverting the traditional artist path and finding success by cultivating an international clientele and through high-profile commissions dealing with emotional subject matter.

Heather Buchanan's first Etsy sale from across the Atlantic was a gamechanger. "I stayed up all night making dumb paintings of whimsical people and sheep and listed them on Etsy within 48 hours of learning it existed," says Buchanan. "I was 22 and not sure what I wanted to do with my life and someone in Germany bought my paintings. I was like, okay, maybe I could actually do this!"
Since then, despite avoiding the traditional gallery-show business model, Buchanan has become one of Calgary's most recognizable artists. She has racked up more than 15,000 sales in over 40 countries, her pun-laden pop-culture art appears on greeting cards, and collectors adorn their walls with her portraits of characters from Wes Anderson movies.
While pop culture- and humour-themed pieces are a sizeable chunk of Buchanan's portfolio, she also has a serious side to her work. In April, 2018, Buchanan was commissioned to illustrate portraits of those killed in the Toronto van attack for the cover of The Globe and Mail. Over the course of a week, she built a connection to each victim through stories and photographs that she found online and that were shared with her by The Globe, and she worked tirelessly to capture their authentic personality in each illustration. Her extra care and attention resulted in 10 portrayals that helped tell the deeper story.
Buchanan's latest work focuses on anthropomorphizing inner anxieties and other feelings. "When you see a piece of art and are like, 'Wow I feel like this gets me,' you feel better," she says. "You feel like a part of you is seen."