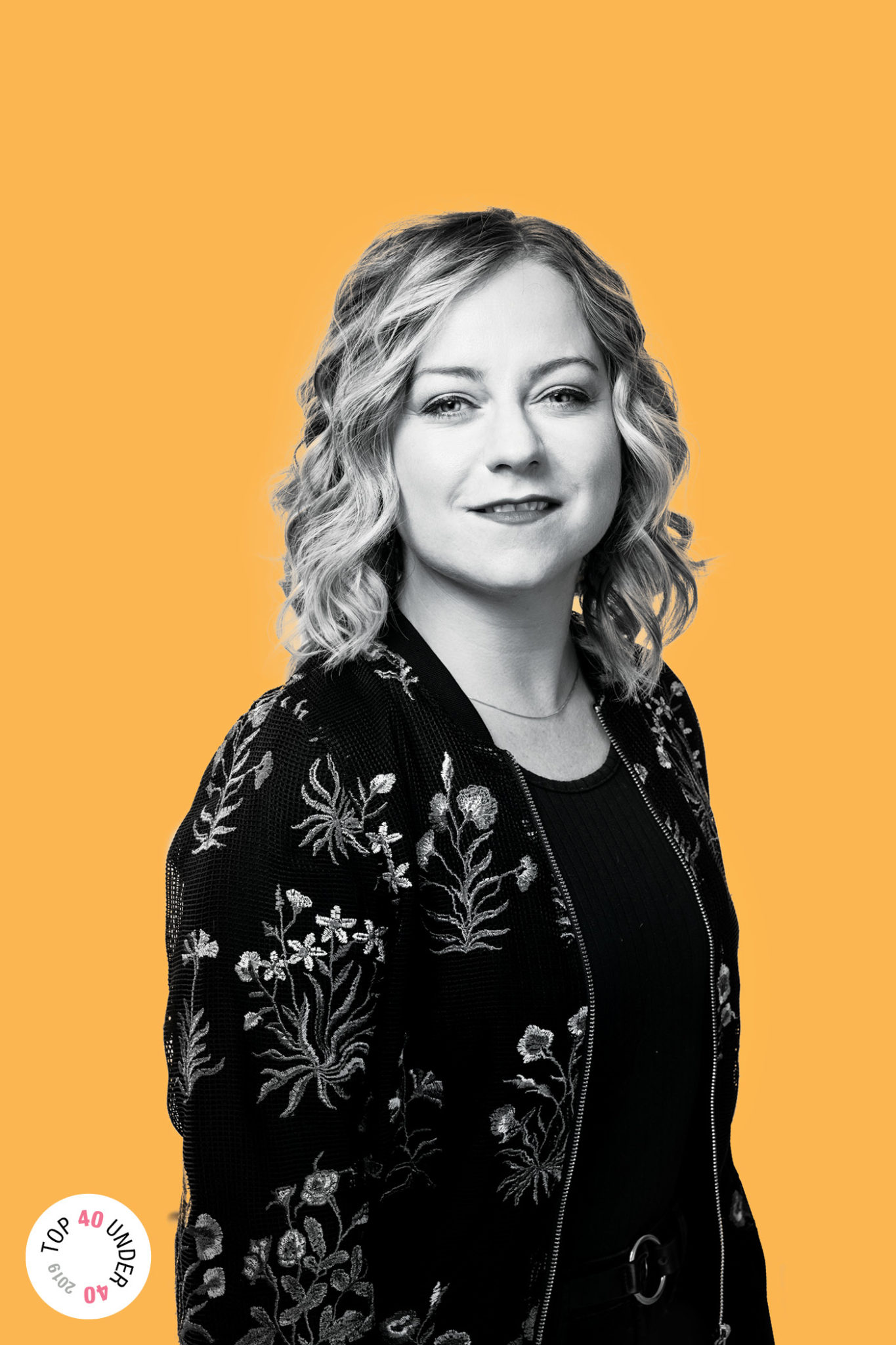 Age: 36
Job title: Co-founder, Acting Director and Curator of Programming, Alberta Electronic Music Conference; Administrator, Chinook School of Music.
Why she's a 2019 Top 40 Under 40:
Isis Graham has created a career as an internationally touring DJ and co-founder and head of Canada's only electronic music conference, while using her various platforms to create more opportunities for her peers.

Isis Graham threw her first rave in 1997 at age 14. Since then, she has become an internationally touring DJ and an instrumental force in increasing and improving opportunities for Alberta musicians as a co-founder of Alberta Electronic Music Conference (AEMCON) and an administrator at Chinook School of Music.
In 2016, 85 people attended the first AEMCON, which cost $14,000 to produce. Last year, AEMCON attracted 500 conference attendees and more than 3,500 guests to the nightlife program. Graham curates and produces all panels and speaker events on topics ranging from contracts and royalties to tech and the socio-political role of electronic music — all on a volunteer basis.
In fact, most of her work championing for musicians has been unpaid. From co-founding the Girls on Decks DJ collective, to the mentorship and networking opportunities she helped provide at both the Studio Social listening party and record label Substation Recordings, she has increased the viability of electronic music as a career path in Calgary.
As her profile rose as an organizer, so did her income as a DJ. "You add value by being someone that's in the community chopping down tall grass, trying to get somewhere, and I think that the free work pays off," she says. Graham says that the electronic music business is overlooked and considered niche, despite the fact that it's a multi-billion dollar industry.
Graham is someone who sees a solution before others even notice there's a problem, not least of all at her "day job" at Chinook School of Music. Since 2003, she has taken the school's pen-and-paper organizational systems to the digital age and helped grow the school's student body from 60 to more than 1,000 students a year.
The fourth annual AEMCOM takes place this month, from Nov. 13 to 17. Graham says the conference's work isn't just about making Calgary better, it's about bringing in the key pieces to support the great artists who are already here. "We're really sick and tired of all the best people leaving Alberta because there are no resources for them," she says. "If the music industry lives in Toronto or Vancouver, we need to build that here so that people don't have to go there to seek it out."
This article has been updated from its original version to adjust information about attendance at AEMCON in 2018.