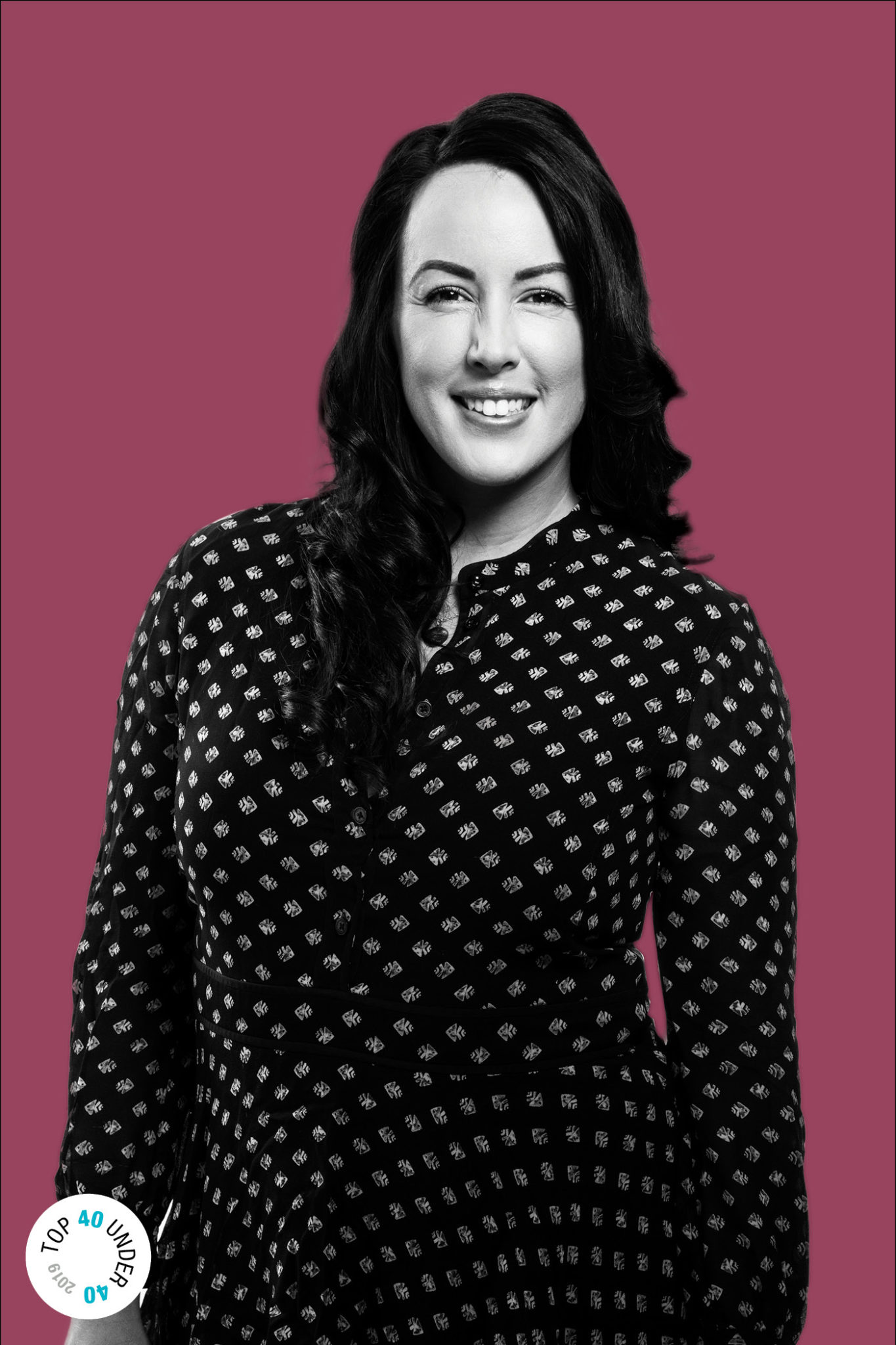 Age: 34
Job title: CEO and Founder, Gems for Gems.
Why she's a 2019 Top 40 Under 40:
Jordan Guildford started a small jewellery drive to give Christmas gifts to women in Calgary shelters and over the past four years has grown it into a multi-faceted charity that helps women build self-confidence and life skills to end the cycle of domestic abuse.

When she was 14 years old, Jordan Guildford and her two siblings pooled their money to buy their mom a bracelet for Christmas, even though they were struggling financially. Overcome with emotion, their mom put on her best clothes, did her hair and makeup, and explained that the bracelet had been a much-needed and unexpected reminder of her self-worth.
Inspired by her mom's transformation, four years ago Guildford decided to give that reminder of self-worth to more women by collecting gently used jewellery and donating it as gifts to women in Calgary shelters on Christmas morning.
Now, Guildford's charity, Gems for Gems, has evolved from a small jewellery drive that provides women with a thoughtful gift and a boost of self-confidence, into a resource and advocate for victims of domestic abuse. In addition to jewellery drives across the country, Gems for Gems runs the Zero to Hero program, which brings together skilled professionals and survivors of abuse to teach women life skills such as financial literacy as well as self-defence, resilience and coping mechanisms. The program aims to encourage positivity and self-confidence, and better equip the participants to move forward after experiencing abuse.
To date, Gems for Gems has donated more than 11,000 items of jewellery to women across Canada through its annual jewellery drives and has reached more than 1,000 vulnerable women in Calgary through Zero to Hero. The charity has also recently started offering a scholarship program geared toward abuse survivors.
"I believe that if we can empower women and give them the tools [they need] to change their lives, that's the key to actually break the cycle," Guildford says, "not just for one woman, but for her children after her."