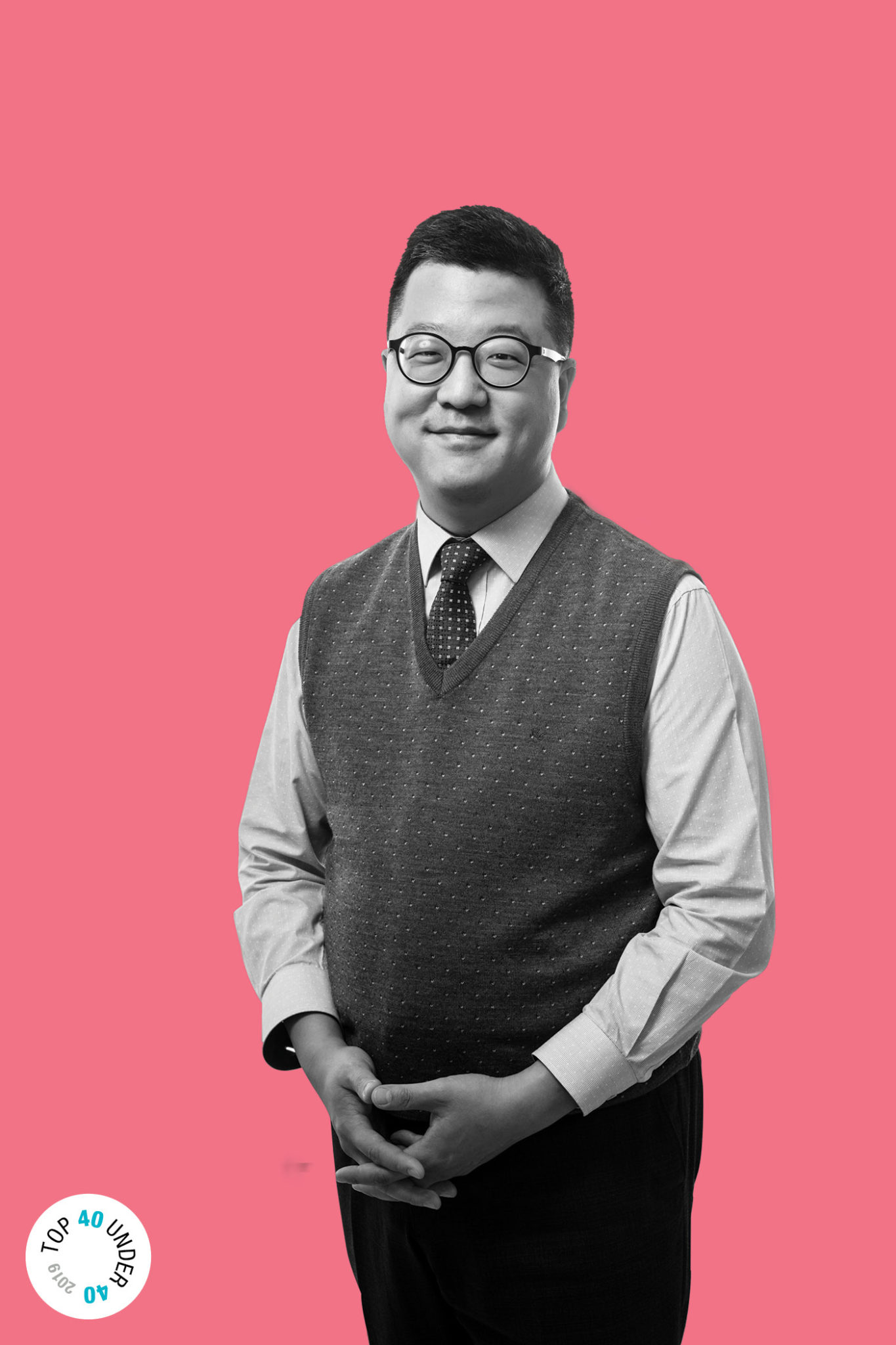 Age: 34
Job title: CEO, Indefinite Arts Centre.
Why he's a 2019 Top 40 Under 40:
In just two years, J.S. Ryu has revitalized Indefinite Arts Centre by increasing both its funding and artist capacity and making it part of the international conversation. Now he is leading the charge to make it into a new national hub for disability arts.

A grand vision requires boldness, and J.S. Ryu says he has something even better. "I'm utterly shameless,'" he says. In his view, his role as CEO of Indefinite Arts Centre (IAC) is to relentlessly lobby public and private funders and take policy-makers to task when people with disabilities are inadequately represented.
IAC was already Canada's oldest and largest disability arts centre — in size, operating budget and number of artists it serves — when he took over. Now, Ryu's vision for the centre is even bigger.
In the two years he has led the organization, Ryu has increased operational funding by hundreds of thousands of dollars by accessing untapped grant programs and expanding and reigniting the passion of its donor base. He has also expanded IAC's operations from four to five days a week and thus dramatically reduced its client waitlist; built a new, visionary team; shepherded the organization through an emergency relocation (and back) in 2018; and given IAC's artist community its first international exhibitions.
The next step for Ryu, a Salzburg Global Fellow and former lobbyist for the Canadian National Institute for the Blind, is to transform the site surrounding IAC into the National accessArts Centre (NAC). Partly inspired by his time working at the Banff Centre, he envisions NAC as a national destination for disability arts, purpose-built to be meaningfully accessible to everyone. He says he has had positive conversations with both the former and current provincial governments, and Ryu is hopeful NAC will be designated a priority project and funded either this fall or in the coming spring.
"It's about looking at our role as much more than simply a training ground or just a location," he says. "It's about facilitating a much more national conversation about supporting artists with disabilities."