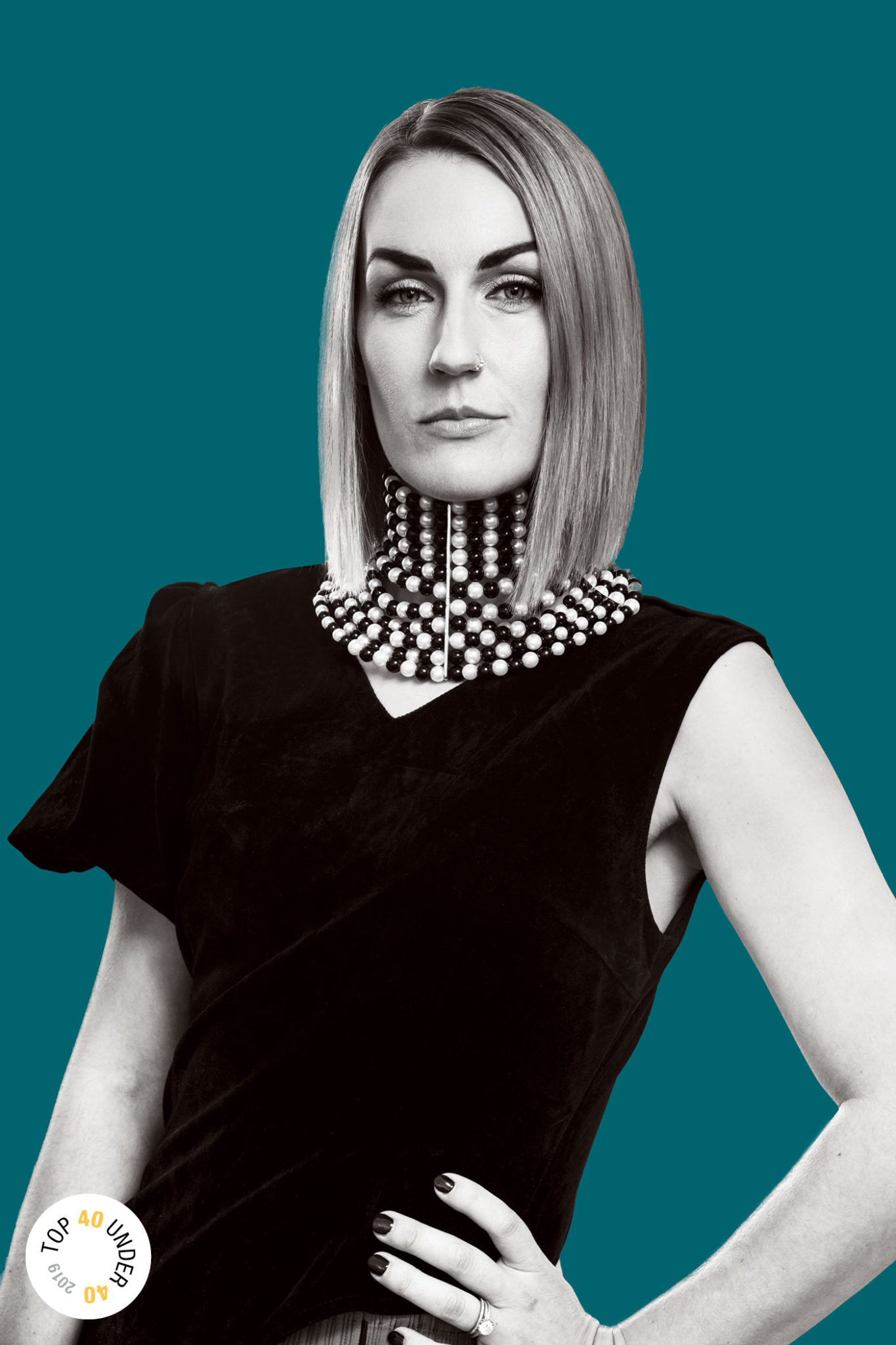 Age: 38
Job title: Owner and Sole Proprietor, Kate Hewko Concept Store.
Why she's a 2019 Top 40 Under 40:
Fashion entrepreneur Kate Hewko has cultivated a distinctive brand of apparel and accessories, which she sells from her thriving bricks and mortar concept store. She also supports multiple fashion-based charity fundraisers in the city.

Kate Hewko is the heart and mind behind the Kate Hewko brand of clothing and accessories and the eponymous concept store in the 17th Avenue landmark Devenish Building. Hewko first opened her concept store in the building in 2016, then moved this past spring into another space, doubling the size.
The racks of clothing, all with Kate Hewko tags on them, might suggest that she designed the pieces, but that wouldn't be accurate. Taking a page from successful international fashion brands, Hewko instead sources items that reflect her aesthetic created by manufacturers for private labels like her own.
Hewko did design jewellery at one time, bold and brazen pieces that were picked up by Urban Outfitters and Free People, sported by Cyndi Lauper, Miley Cyrus and Idina Menzel, and featured in Korean Vogue in 2015. But her move away from designing to brand cultivation has allowed her to serve her clientele the looks she loves, while keeping her prices accessible. It has also allowed her to thrive. Even with construction on 17th Avenue S.W. and in nearby Mount Royal Village, Hewko's in-store sales doubled in 2018.
A classic entrepreneur, Hewko has a high tolerance for taking risks. "I'll literally jump into anything," she says. She's also a collaborator at heart, who believes that "nobody ever gets ahead by putting down their competitor." She has a verve for supporting charity fashion fundraisers in the city, putting in between five and 80 volunteer hours a month. Hewko has also donated to the YW Calgary, the David Sheldrick Wildlife Trust, Pawsitive Match, Wood's Homes, the "Fashion Forward" events in support of HomeFront and Dare to Care's "Strut" shows for anti-bullying initiatives and other local organizations. This past August, she was the primary organizer and the headliner for The Alley Party redux fundraiser for The Grand theatre.
Hewko also volunteers on the curriculum board for the Fashion Institute by Olds College. Seeing how she has created a brand and a retail concept that works for both her and for the city she is based in, the next generation of style creators and purveyors would do well to learn from her.