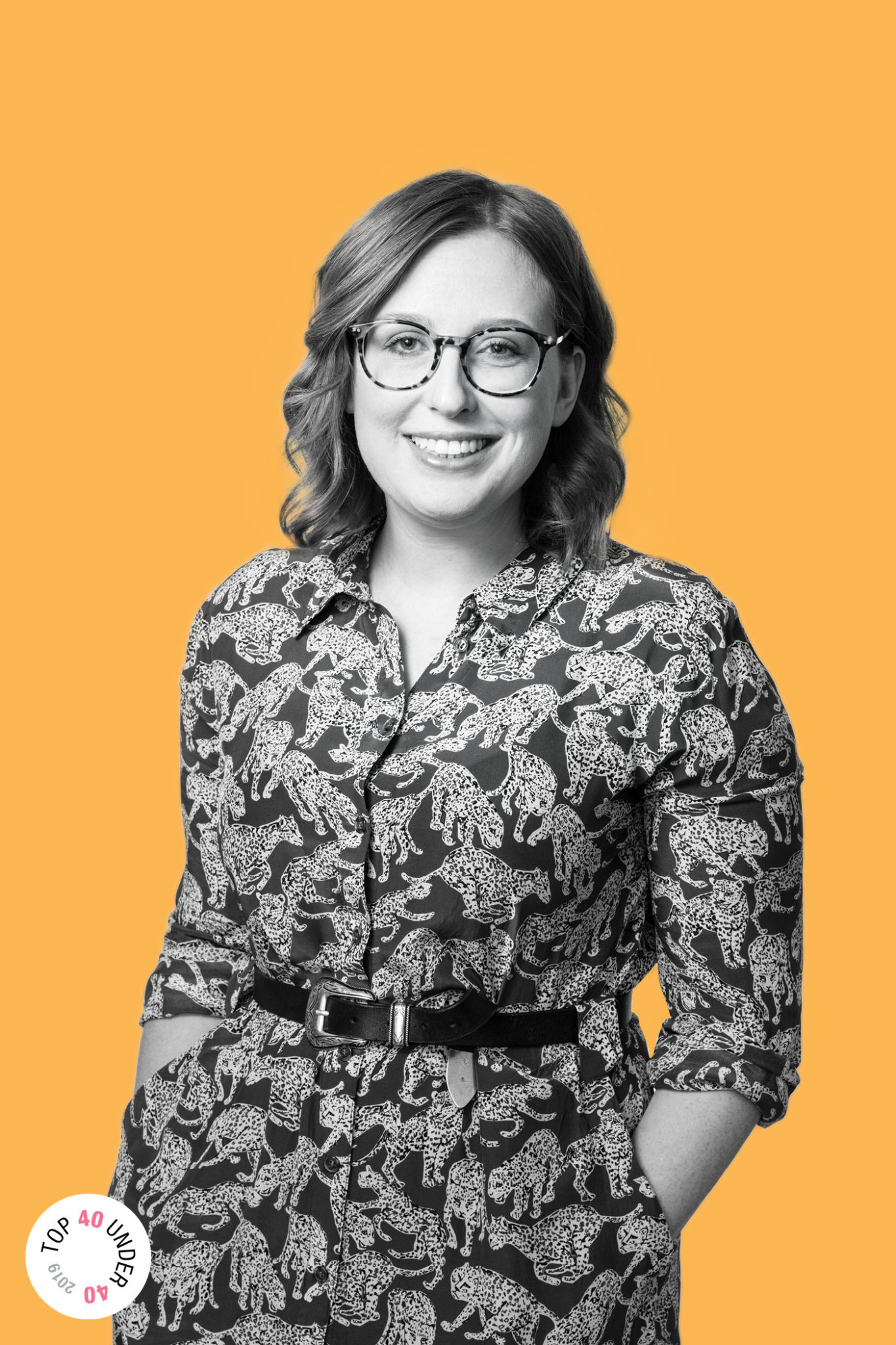 Age: 30
Job title: Knowledge and Research Advisor, Centre for Affordable Water and Sanitation Technology.
Why she's a 2019 Top 40 Under 40:
Through her work with governments, NGOs and non-profit organizations, Kelly James helps lift people out of poverty by improving knowledge around clean water and safely managed sanitation.

Kelly James can pinpoint the exact moment she knew fostering social justice through health and sanitation would become the focus of her career. She had attended a retreat for the Calgary chapter of Engineers Without Borders as a University of Calgary student, when a member told the story of a friend in a developing country who had to choose between buying antibiotics and putting food on the table.
"A choice like that has never been part of my reality," James says. "I decided I couldn't accept that was the reality for others and I couldn't do anything but work toward promoting health and promoting equitable development around the world."
After graduating from UCalgary with a degree in development studies, James earned her master's of science in public health from the London School of Hygiene and Tropical Medicine in London, UK. With her qualifications and passion for public health, she could have joined any number of organizations based all around the world, but chose to return to Calgary and work for the Centre for Affordable Water and Sanitation Technology (CAWST) in what she calls her dream job.
Currently, James spends about half her time in Calgary working out of the offices of the non-profit, and the other half in Africa providing research and capacity-building support to local organizations working in water and sanitation. Whether tackling the stigma against latrine-emptiers in Senegal, surveying sanitation practices in Kenya, or assessing the local market potential for household water filters in Chad, she says the common goal is to improve access to clean water and safely managed sanitation, and the improved health and economic opportunities that come with those things. But James, who is also a founding member and volunteer with Fair Trade Calgary, says her work ultimately enables something more than survival: a life lived with dignity.