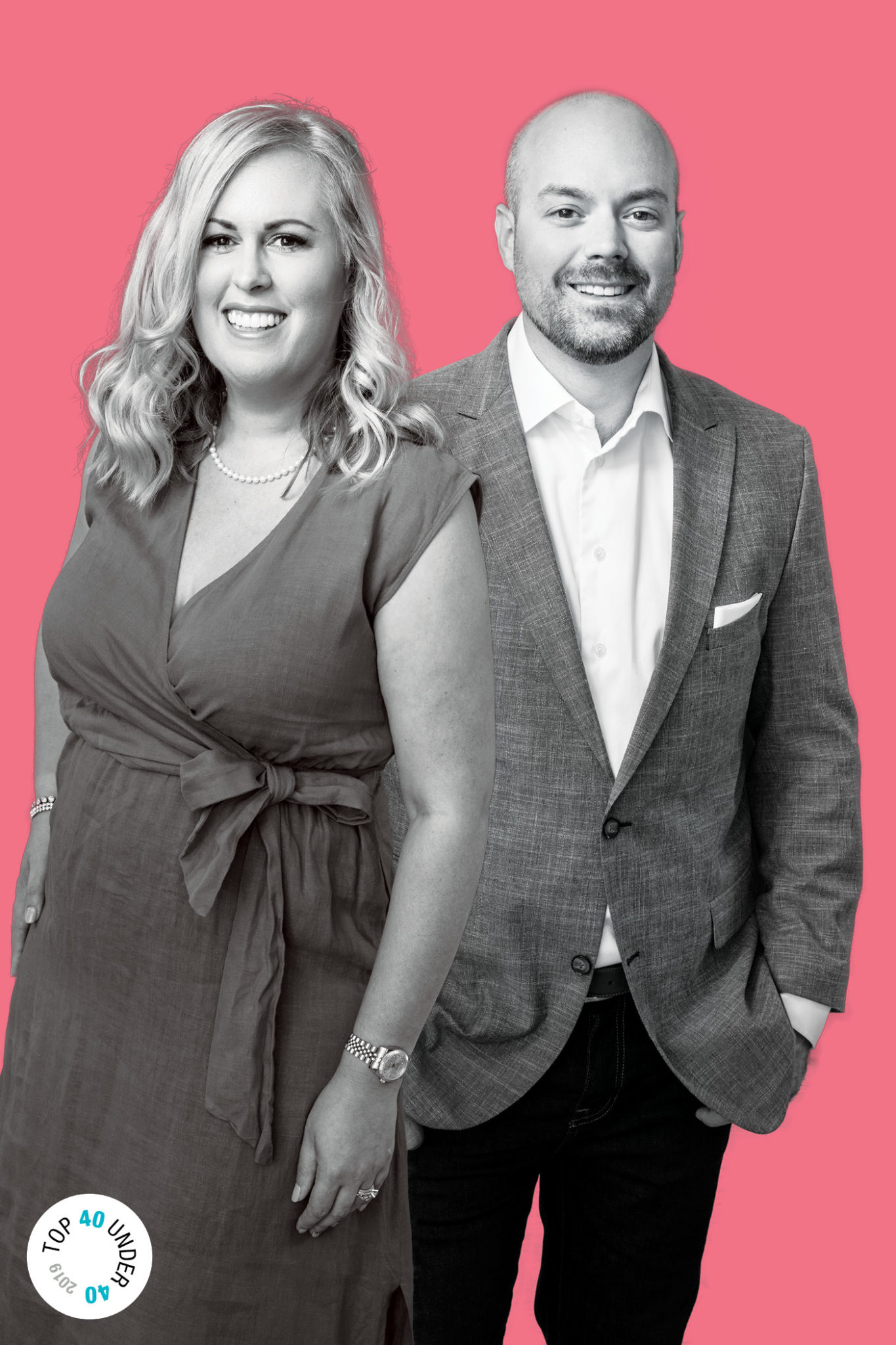 Age: 37 and 36
Job title: Kerri McGrath, COO, Bigfoot Industrial Services Ltd.; President and CEO, International Ultrasonic Technologies; and Jesse Messom, President and CEO, Bigfoot Industrial Services Ltd.; Chief Manufacturing Officer, International Ultrasonic Technologies.
Why they're 2019 Top 40 Under 40s:
This brother-sister duo is redefining the image of the energy industry in Calgary through a focus on clean technology, developing a desulfurization system to reduce the environmental impact of heavy oil.

Growing up, Jesse Messom was the kind of kid who never sat still and always took things apart to see how they worked. His sister Kerri was more the calm, collected type — a diplomat with a keen eye for detail.
As kids they might have been opposites, but as adults Messom and his sister Kerri McGrath's complementary skill sets and shared family values have helped them build Bigfoot Industrial Services Ltd. into one of Canada's 500 fastest-growing companies, and have set them on a path to help transform Alberta's energy industry.
Messom started Bigfoot as a one-man millwrighting and industrial mechanic business out of the back of his Chevy Silverado in 2010. He deliberately courted a diverse client base. "Being a born-and-raised Calgarian, I've seen oil and gas go up and down. I just wasn't interested in riding that wave," he says. Instead, Messom took on a range of projects in a variety of industries — not only oil and gas, but also agriculture, fulfillment, food-processing and courier services.
In 2017, he brought on McGrath, previously a paralegal and director at the commercial development firm Arlington Street Investments (now Arlington Group), to help grow the business. Now Bigfoot has about 60 full-time employees.
The pair have since turned their sights toward clean technology, joining and then taking over management of International Ultrasonic Technologies, to develop a desulfurization system. Their product, set to come to market this fall, is capable of removing up to 98 per cent of sulphur from heavy fuel oil, including bitumen produced in Alberta.
With new marine fuel regulations set to come into play in 2020, McGrath says they've already found a keen market for their technology in Europe. But she says she and her brother are most excited to apply the technology to make Alberta oil more marketable to meet tightening emissions regulations. At the same time, they see Bigfoot as a platform to develop more home-grown solutions for a cleaner future. "We want to position the company as a place where innovation comes to be built," says McGrath.