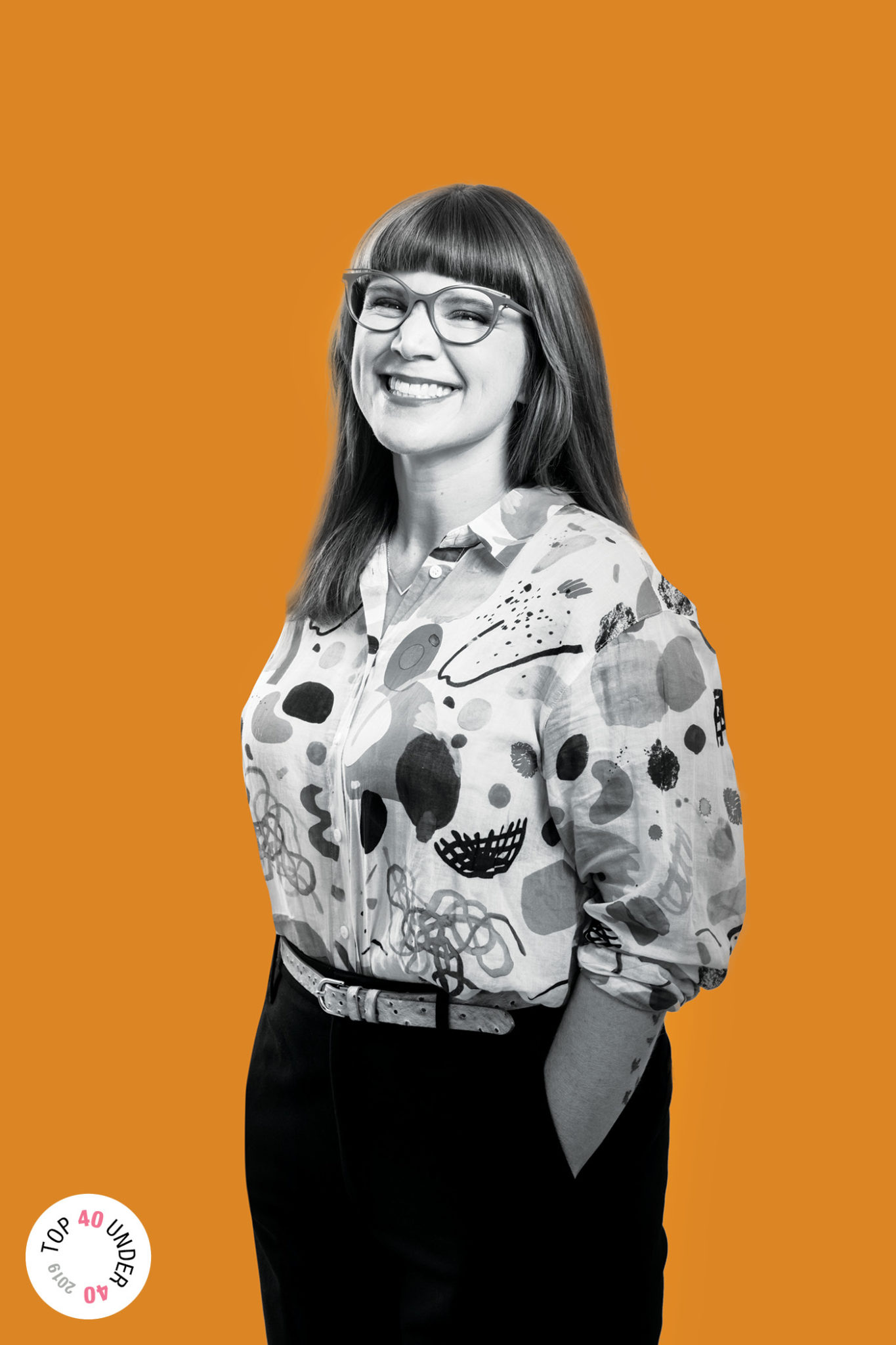 Age: 36
Job title: Theatre Artist; Festival Producer, One Yellow Rabbit's High Performance Rodeo.
Why she's a 2019 Top 40 Under 40:
Laurel Green made One Yellow Rabbit's High Performance Rodeo even more high performance, beating a box-office record and boosting attendance only six months after taking over — in a downturn no less.

Career dramaturg Laurel Green has built her life's work around supporting the development of new performance work. Whether that's by collaborating on more than a dozen world premieres at Alberta Theatre Projects, staging grassroots bike scavenger hunts and backyard variety shows or producing One Yellow Rabbit's High Performance Rodeo (HPR), she has made it her mission to be a critical support for artists.
In part, she's driven to prove just how hard artists work. "Theatre is not a hobby. It is not a side gig. It is not a whim. It is an industry like any other," Green says.
Hired as festival producer just six months before the start of HPR 2019, Green wound up helping the legendary festival beat a box office record and increase attendance and participation. She also implemented a host of new community-building initiatives, including an Indigenous community liaison position, a new festival associate position in partnership with the Centre for Newcomers and the expansion of the Beautiful Young Students youth outreach program. "Whenever I start putting together a team, I start to think about who I need in the room, I start to think about who's not usually in the room," she says. "I'm all about getting the right person for the right job."
Green is also a prolific artist in her own right. In this year alone, she has travelled and worked in Ontario, Europe and Australia. This fall she's directing the world premiere of W.R.O.L. (Without Rule of Law) by Michaela Jeffery, which opens at the Persephone Theatre in Saskatoon on Nov. 1. She is also a tireless ambassador for Calgary's arts scene.
Green survived a rare form of cancer diagnosed during her mid-20s and now gives back by acting as a peer support volunteer at Wellspring Calgary's new Randy O'Dell House. One of her efforts has been organizing outings for its young adult members living with cancer and, fittingly, she has invited them to be her guests at the High Performance Rodeo in 2020.