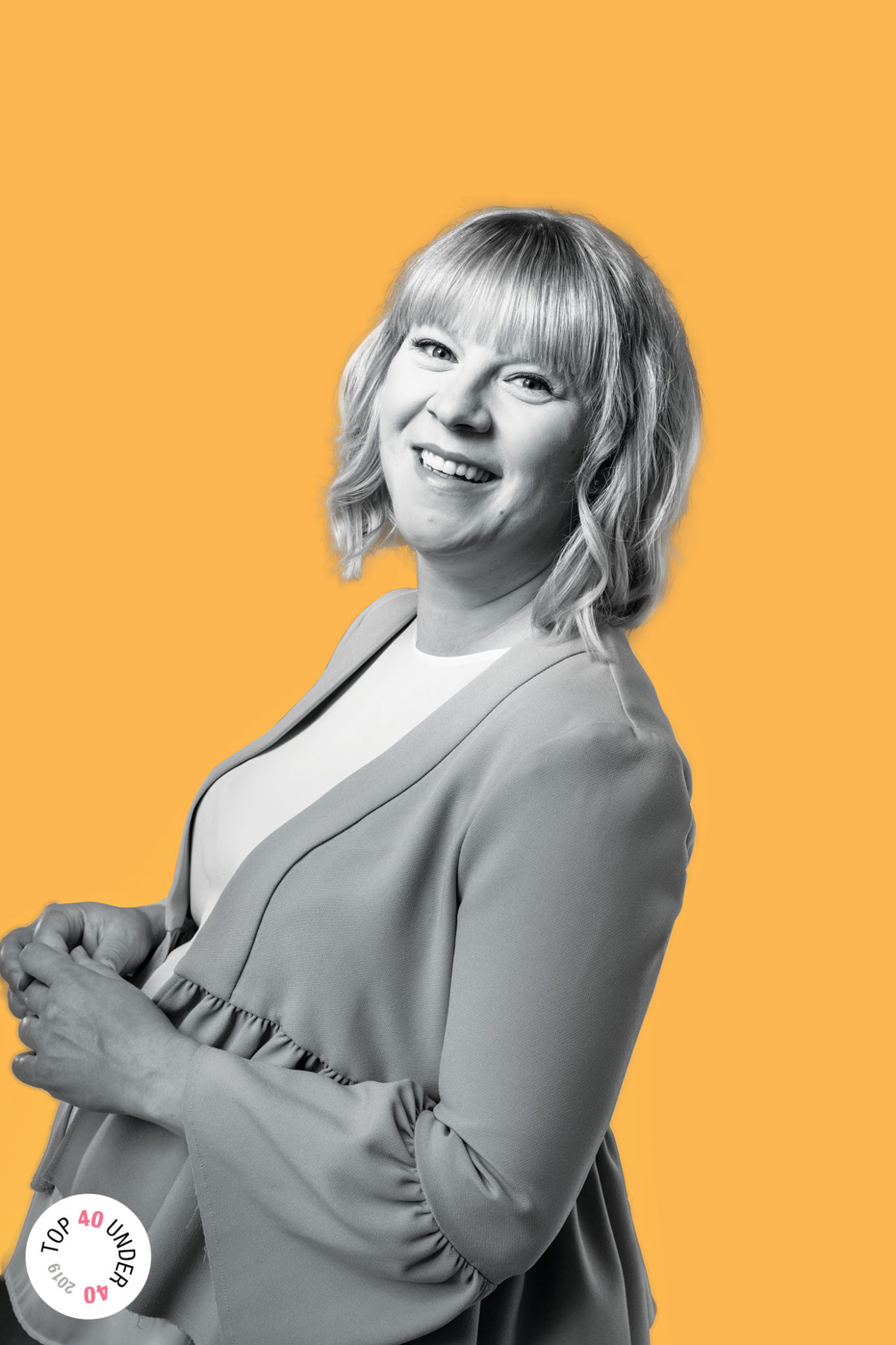 Age: 34
Job title: Executive Director, Norfolk Housing Association.
Why she's a 2019 Top 40 Under 40:
Maya Kambeitz has grown Norfolk Housing Association into a thriving non-profit social enterprise that provides Calgarians with affordable housing in a safe and inclusive community.

Maya Kambeitz knows the importance of having a home to call your own. Kambeitz immigrated to Calgary from Bosnia when she was 10 years old and understands the socio-economic challenges and barriers faced by many Calgarians, including new Canadians, especially when it comes to affordable housing.
So, when she saw a job opportunity with Norfolk Housing Association (NHA) in 2009, Kambeitz was eager to apply. The organization provides sustainable and affordable housing through an inclusive social-enterprise model, where half of the residents pay a standard market rent, and the rest pay based on their income. By the time Kambeitz came on board, limited funding and aging buildings were affecting the organization's stability and future.
Kambeitz quickly transitioned into the role of executive director. In that role she piloted NHA's asset renewal program, investing $2 million in capital upgrades, 30 per cent of which was funded by grants from both the provincial and federal governments. This allowed NHA to grow and improve its current buildings, while enabling the organization to maintain its inclusive spirit and goals of providing stable and affordable housing.
Kambeitz has been integral to revitalizing what was once a "sleepy" organization with only three employees into a dynamic and diverse non-profit with nine employees serving more than 180 residents. By this past year, NHA was completely mortgage-free and acquired its first additional building in 15 years — without any government funding.
"Norfolk Housing empowers people to live the best life that they can, regardless of their circumstances, by giving them something that's foundational, and by treating them with dignity, respect and allowing a sense of self-determination," says Kambeitz. "I think I've just drawn out what was already there by creating an organization that's foundationally strong, that's really aware of its stakeholders, the people that it serves, the people that it employs, and its value to the community and how it can continue to generate that value."