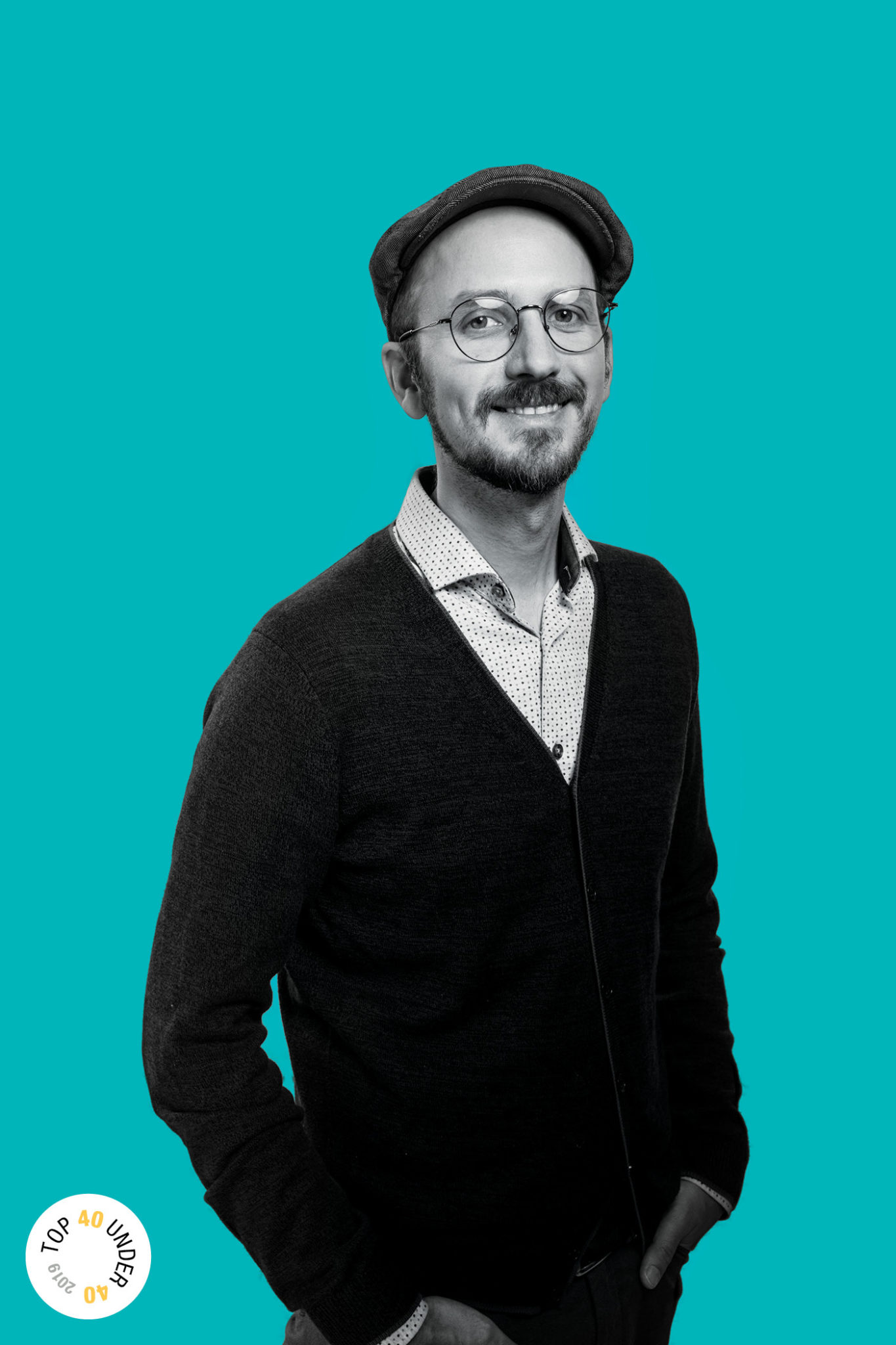 Age: 36
Job title: Executive Director, Quickdraw Animation Society.
Why he's a 2019 Top 40 Under 40:
Peter Hemminger is laser-focused on his mission to make Calgary a more creative, collaborative and idiosyncratic city. His work with Quickdraw Animation Society, CJSW, the Calgary Underground Film Festival and other organizations is helping make that a reality.

Peter Hemminger says Calgary's arts community gave him a sense of belonging after struggling to find where he fit in as a teen. Since then, Hemminger has dedicated much of his life to returning the favour. "I didn't set myself up for a career, I set myself up for a city. And that's all about having been able to work with a lot of really amazing people who are willing to give me opportunities," he says.
Since 2013, Hemminger has served as executive director at Quickdraw Animation Society, a charity that offers workshops and camps and provides equipment rentals to animation artists. Quickdraw also presents public screenings and the annual Giant Incandescent Resonating Animation Festival (GIRAF). Working alongside the society's other two employees, Hemminger and his team have revitalized and grown Quickdraw, raising yearly earned revenues from $48,000 to more than $120,000, while securing close to $100,000 worth of federal grants per year. Hemminger is also co-programmer for GIRAF, a role that includes sifting through more than 1,200 submissions to select 60 exceptional works to be screened each November. (This year's festival takes place Nov. 21 to 24.)
Beyond Quickdraw, Hemminger has advocated for and supported many other local arts organizations. Through his work with the Calgary Underground Film Festival (CUFF) and Sled Island, he has had a hand in bringing vibrant arts programming into the city. As a member of the Creative Calgary Congress advisory committee alongside Calgary's largest arts organizations, he has successfully pushed for increased municipal arts funding. And he spends hours each week digging up music by independent artists to share on his CJSW 90.9 FM radio show.
Hemminger says the importance of his work can be seen in how the institutions he works with
are valued by others — the individuals who feel that Quickdraw is one of the most important things in their life; or CJSW, or CUFF. "If other people can find that much importance in it, that means that I can, too," he says.