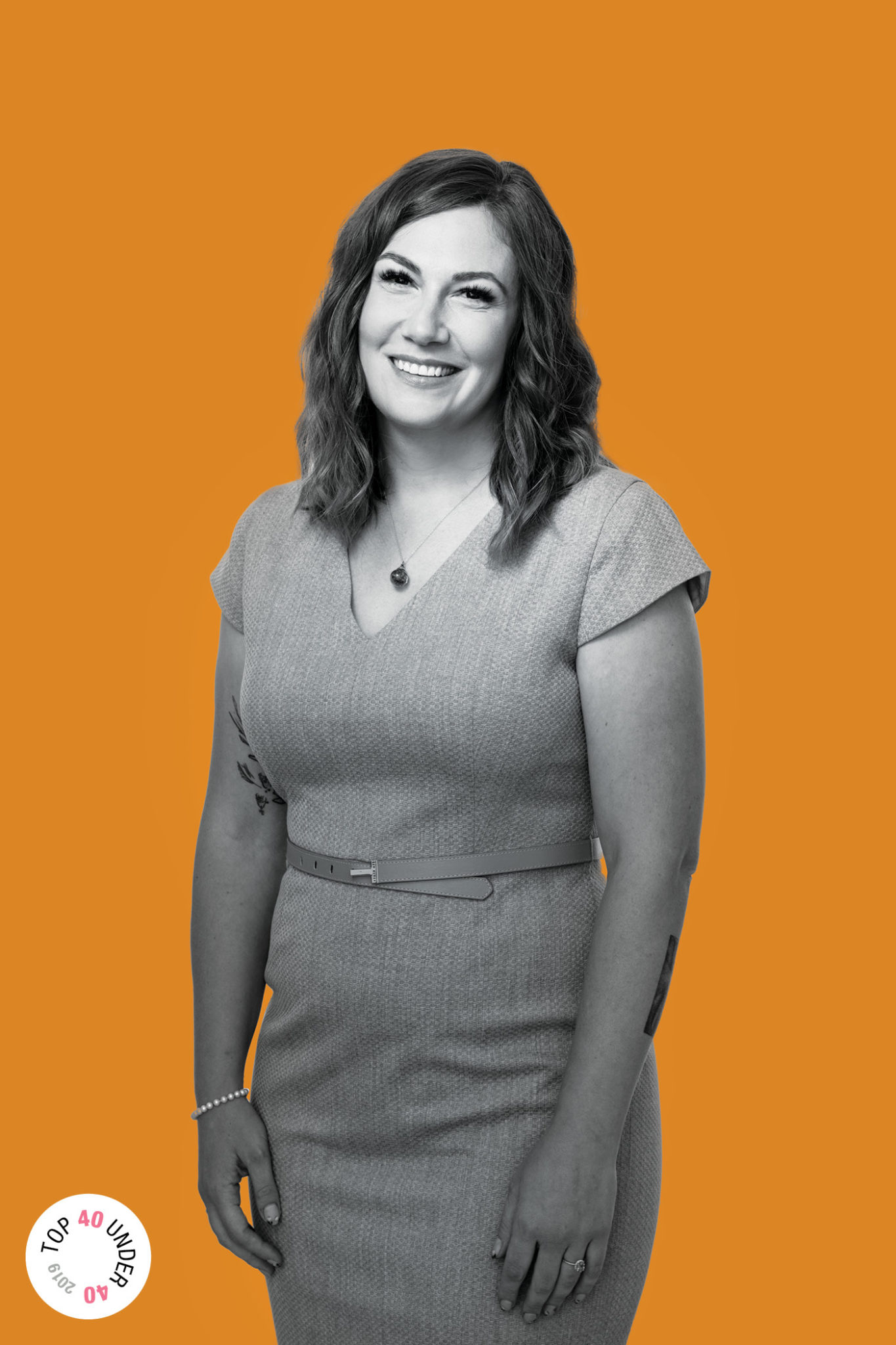 Age: 35
Job title: Leader of Diversity & Inclusion, Engagement & Culture, Parkland; Board President, Calgary Wildlife Rehabilitation Society.
Why she's a 2019 Top 40 Under 40:
Rachel Wade pushes the boundaries of inclusion and diversity in corporate Calgary for companies such as ATB Financial. She also helped secure funding that saved the charitable Calgary Wildlife Rehabilitation Society from having to cease.

Rachel Wade describes herself as "tenacious." It's a quality that has made her an influential force as someone who works to promote corporate diversity and inclusion. But it isn't easy. "[There's been] a lot of no's along the way, a lot of doors bolted shut," she says.
As an employee of ATB Financial, Wade was a key player in the creation of the company's 11th value ("courageously be yourself and a true ally to each other") and she was the founding chair of ATB's largest employee resource network, Ellevate, which focuses on advancing women in the workplace with the support of allies.
In her time at ATB, Wade not only found ways around the "no's," she turned them into valuable conversations about diversity and inclusion. In her former role as director of external equity & inclusion for ATB, she focused on removing systemic barriers to banking for vulnerable populations. That included consulting on how people with disabilities can better access banking services and liaising with LGBTQ2+ employees to address pronoun usage in ATB's banking system. "For me, the end game is about raising others up. It's about creating opportunities for all people," Wade says.
Wade's tenacity also extends to her volunteer work. Two and a half years ago, when she took on the title and responsibilities of board president for the Calgary Wildlife Rehabilitation Society, the charity was six months away from closing its doors. Wade helped the organization acquire $475,000 in funding and also secure an official partnership with the City of Calgary.
Now, in a new role with Parkland, a fuel and petroleum company that recently moved its corporate head office to downtown Calgary, Wade is bringing her advocacy to a global stage.
The constant running through all her achievements is her ability to inspire others into action. "Don't be afraid to have that passion and to use that as the spark that ignites everyone around you, too," Wade says, "because when somebody sees that you are excited about something, they want to get excited with you."