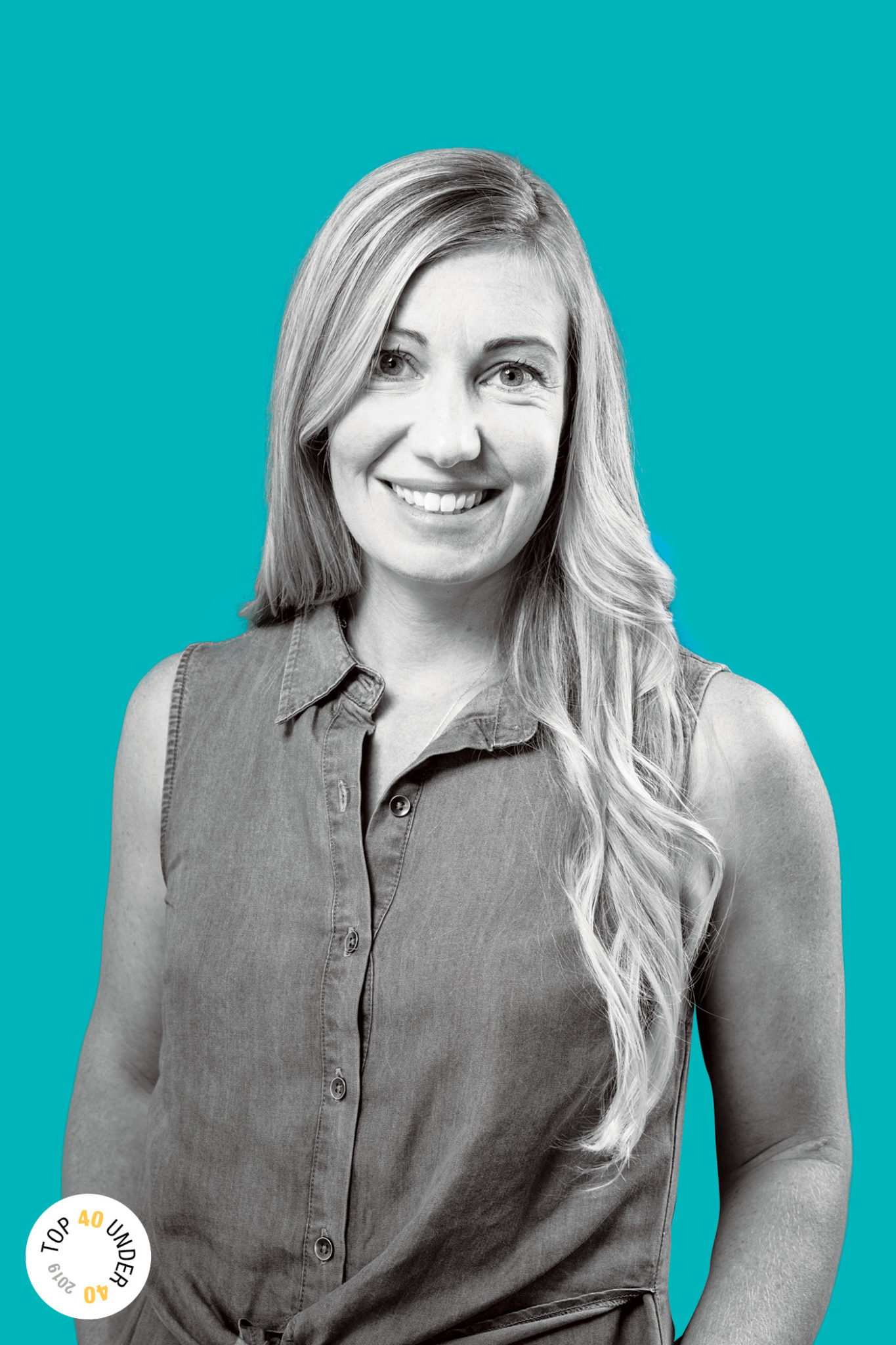 Age: 35
Job title: Owner, Basecamp Resorts.
Why she's a 2019 Top 40 Under 40:
Sky McLean has built a hospitality brand from the ground up. Since opening her first hotel, Basecamp Resorts Canmore, in 2017, she has added three more properties in Canmore and has two more in progress in Golden and Revelstoke.

Sky McLean knows she doesn't fit the profile of a typical hotel CEO (a man in his 50s). As such, McLean constantly faces misperceptions that her company, Basecamp Resorts, must have a wealthy benefactor. "People think, 'oh, you're young and you're a girl so someone's just giving you money.' Well nobody just gave me money. Let me tell you! I had to go find it," she says.
In 2016, McLean, who previously worked for real-estate developers, scraped together the funds to build her first property, a townhouse-style hotel in Canmore. She refinanced her car and convinced her husband to rent out their home in Calgary and move into a camping trailer on the site — only to have two bank loans for construction fall through. At the 11th hour, a private lender loaned her the $5.5 million she needed to pull the project back from the brink, allowing Basecamp Resorts Canmore to open in August 2017. It was recently appraised at $13.5 million.
McLean then raised $1.75 million in equity to develop 10 residential townhouses above her Canmore corporate office. Simultaneously, she raised $3.5 million to purchase and redevelop two more hotels in Canmore: Lamphouse Hotel and Basecamp Lodge, formerly derelict buildings that were reinvigorated with Basecamp's alpine-modern aesthetic. "Obviously, in business, you have to do things that make economic sense, but it's nice to be able to make economic sense of something that's adding value to the community," McLean says.
Currently, McLean has Basecamp projects underway in Golden and Revelstoke with two more planned for Canmore. The company gives back to that community by hosting an annual Christmas gala for the Canmore General Hospital that raised $8,500 in 2017 and $15,000 in 2018.
And this past summer, McLean was elected to the board of the Bow Valley Builders and Developers Association, further cementing her status as a builder of note, and changing the face of the hotel establishment while she's at it.