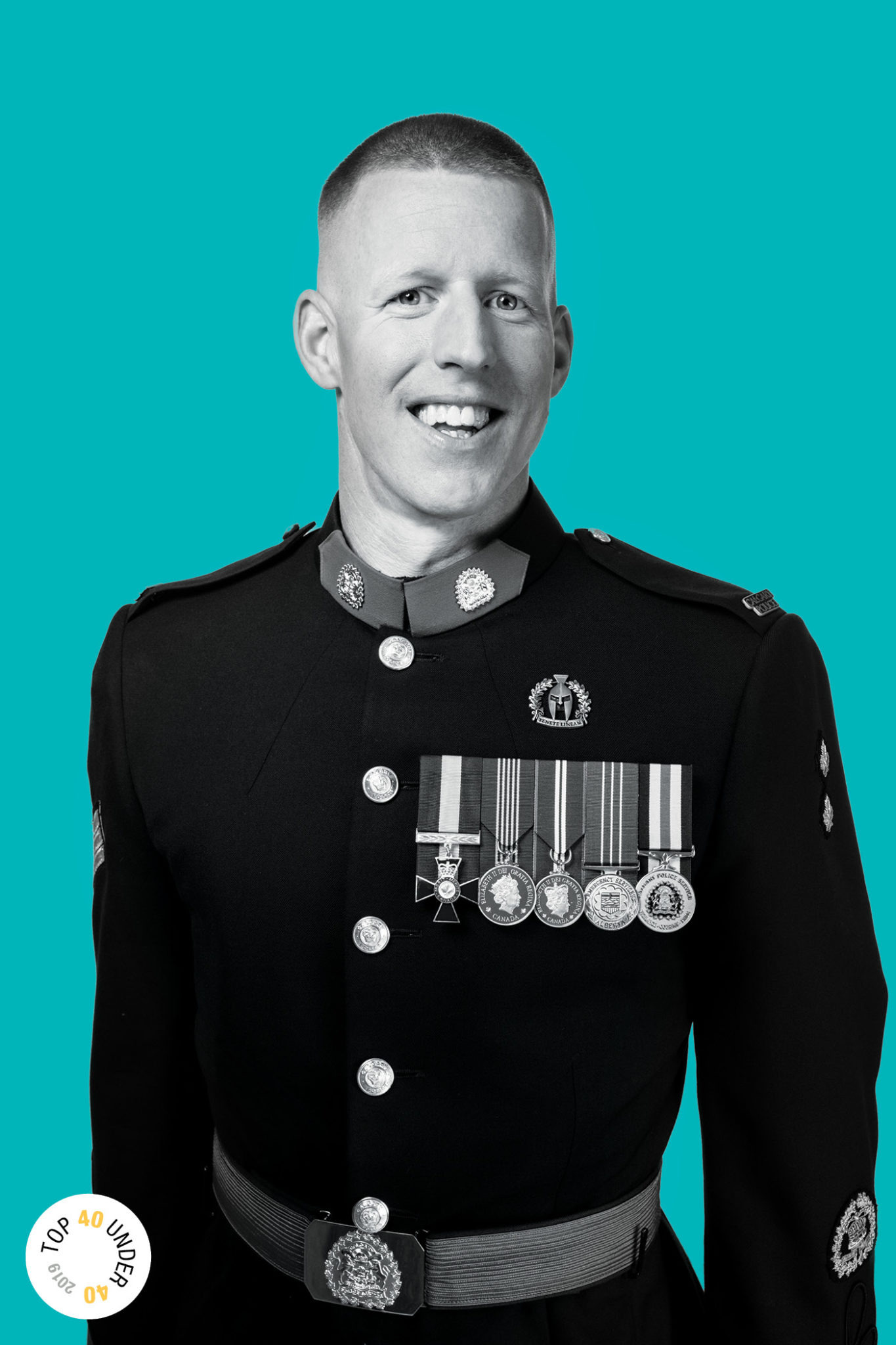 Age: 33
Job title: Acting Staff Sergeant, Strategic Intelligence Group, Calgary Police Service.
Why he's a 2019 Top 40 Under 40:
Travis Juska goes above the call of duty with his efforts to build positive relationships with law enforcement through more than 10,000 hours of volunteering.

For someone who always felt called to protect and serve the public, you'd think becoming a police officer would handily tick that box. For Travis Juska, however, monitoring covert surveillance activities with the Calgary Police Service's Strategic Intelligence Group is just where his community contributions begin.
Since starting as a patrol constable in 2007, Juska has logged thousands of hours of volunteer service in his off-shift hours, doing everything from crossing the country on foot to raise awareness for victims of crime, to promoting literacy by reading to elementary school kids, to coaching high-school basketball for high-risk youth in Forest Lawn. In 2018, Juska helped organize the International Association of Women Police conference in Calgary and for the past two years, he has also acted as project manager for Connect Line, an app, released this past September, designed to help victims of domestic violence connect with resources and services in the city.
Even with the added work of being a dad to two young kids, Juska insists his extracurricular efforts energize him, especially when they present the opportunity to create positive associations with law enforcement for the public.
"Every officer has an obligation to start to change some of the negative stigmas that exist in policing," he says, noting something as simple as coaching basketball or reading to kids can help lay the foundations for constructive relationships with cops. "The interactions that I have with members of the public or assisting my own colleagues, those are the things that recharge me," he says. "I also inherited my father's trait of not needing a lot of sleep, which is super beneficial."