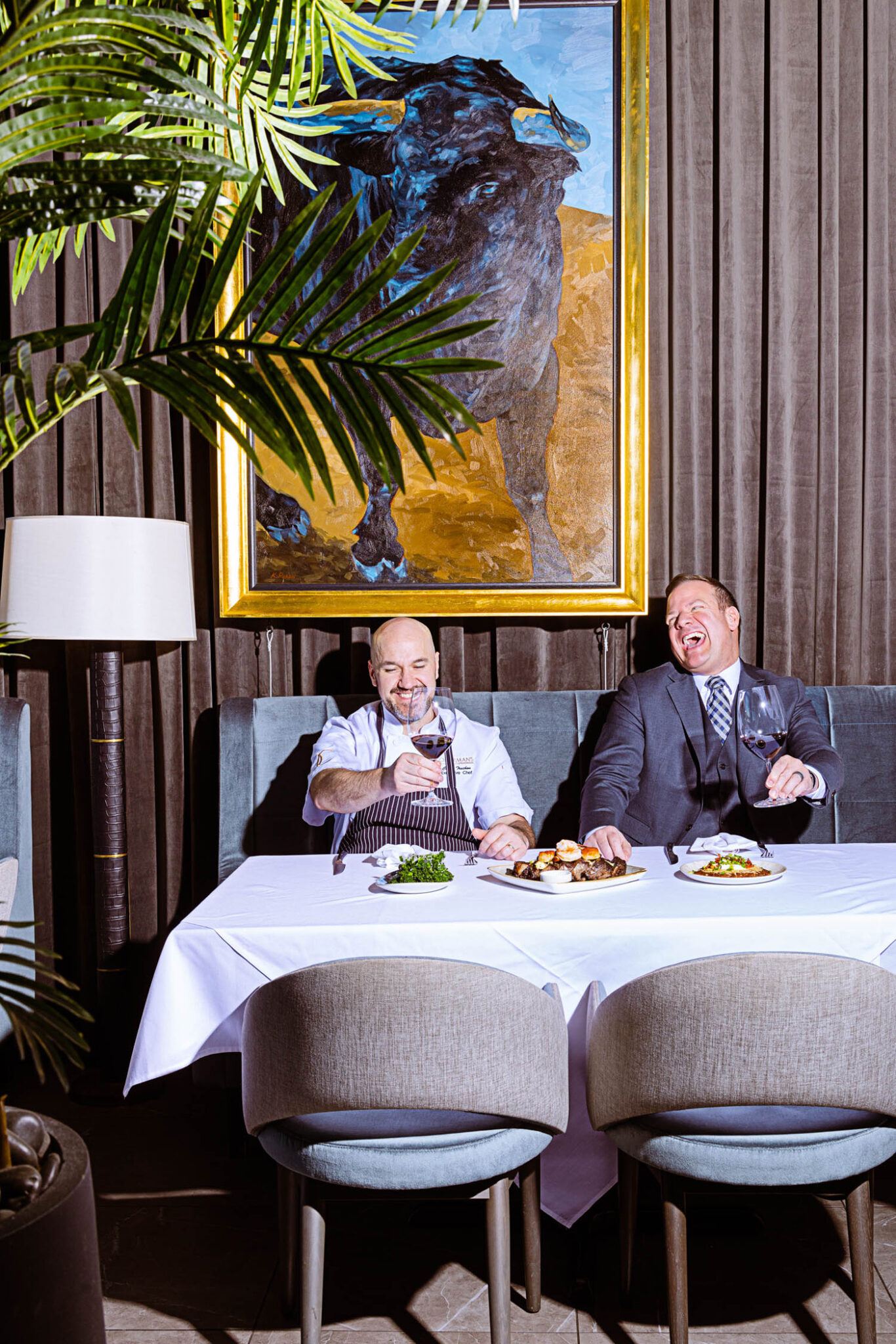 Who's behind it?
Owned by a group of stakeholders spearheaded by developer Jay Westman, operated by Vintage Group, with chef Cedric Truchon and general manager Dustin Makarenko on the ground.
What's on the menu?
Premium steak, with classic sides, salads and seafood.
Why we love this place
Traditional steak houses located in far- out suburbs don't typically make Best Restaurant lists, but Chairman's defies expectation. Not that it needs to sell itself: As a rare higher-end restaurant outside of the city's core, it has no problem filling the seats in its luxe dining room and more casual lounge, drawing guests from every quadrant. While many of Calgary's most popular restaurants take a high-low approach, pairing gourmet food with servers in jeans and minimally adorned tables, Chairman's takes a different route with white tablecloths and jacket-clad staff, creating a deliciously old-school sense of luxury and hospitality. As the overall restaurant landscape becomes increasingly un-fancy, Chairman's gives guests a reason to dress up, whether it's for a quick martini at the bar or a no-expense-spared special occasion dinner.
The food lives up to the swanky setting. Chef Cedric Truchon's kitchen keeps things classic, with excellent versions of cheese toast (the item by which all steak houses should be measured), Caesar salad and double-stuffed potatoes. Of course, the steak is where it's at, and choosing a cut from a meat board as the server explains the selections of the day, including 35-day-aged Alberta beef and, if you're lucky, more exotic chops of bison and imported wagyu, is almost as fun as eating it.
2251 Mahogany Blvd. S.E., 587-291-9898, chairmans.ca, @chairmansyyc